So today was our first day in Yellowstone Park. The day started from Butte, Montana, with our brown bag breakfast. We headed off pretty early to Yellowstone. We drove another few hours to bozeman and from there we heading down to the north entrance.
As we heading off I-90 and toward Gardiner, I realized that I've been here before. I was here in 2018 during my Montana Gigamon Road show. It as on this road where I first flew my Mavic Air drone.
Around noon, we got to the North entrance and heading in to the Park.
After checking in to the Mammoth Spring hotel, we rested a little and grab some lunch at the local grill.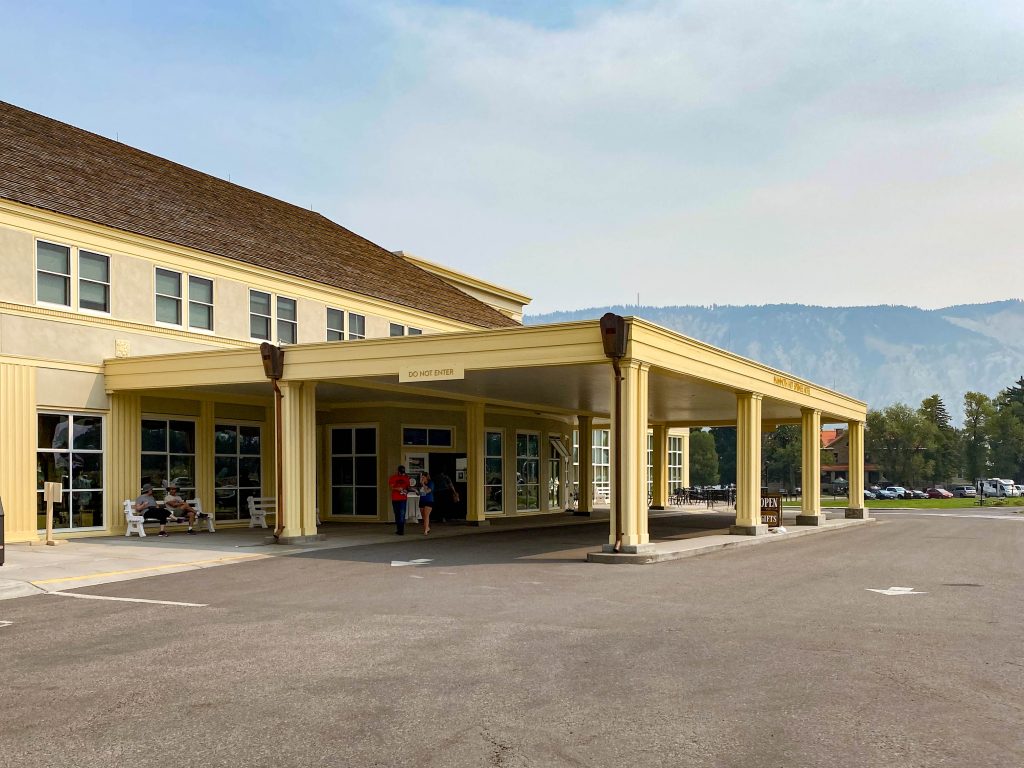 The grill food in the park was extremely expensive. A burger and bison bratwurst was around 25 dollars, but it did hit the spot. After a short rest after lunch, we start the visit of nearby sights. First Mammoth Spring.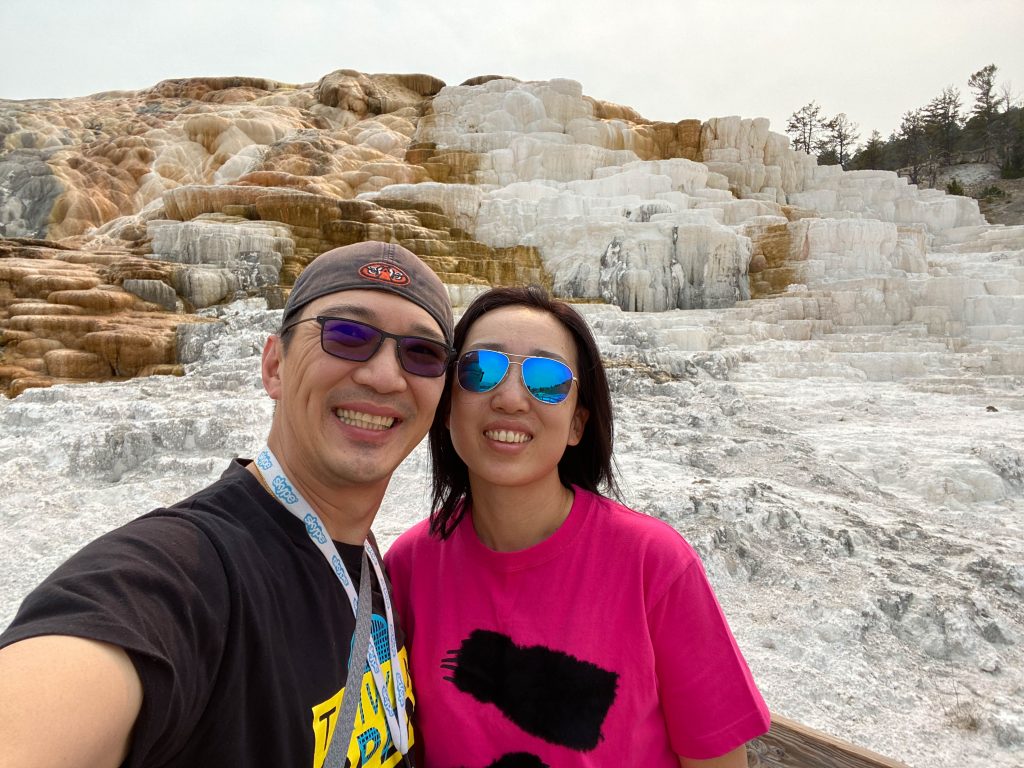 After Mammoth springs and the surrounding key highlights, we started our drive to Lamar Valley and the animal shooting begins!!!
We almost immediately encounter lots of bison on the road. It was amazing how close they get to the cars. But I've been warned … DO NOT TOUCH the Fuzzy Cows!!!!
When we finally got to Lamar valley, we did not know what to expect, but just started to walk. We did catch a bald eagle resting.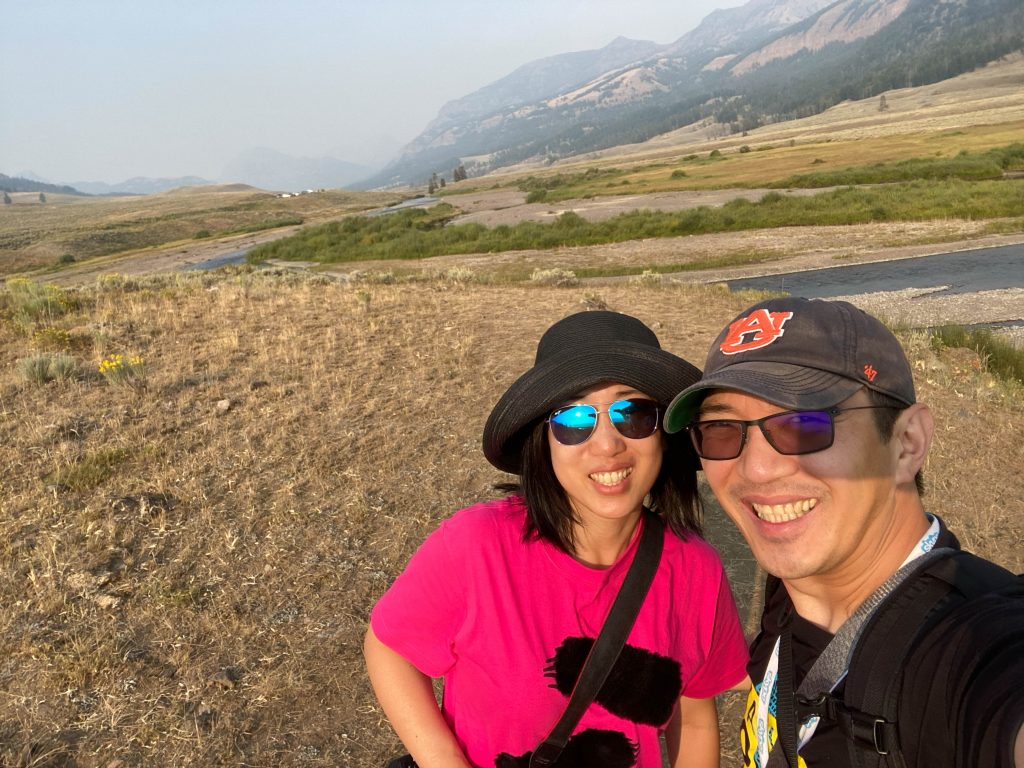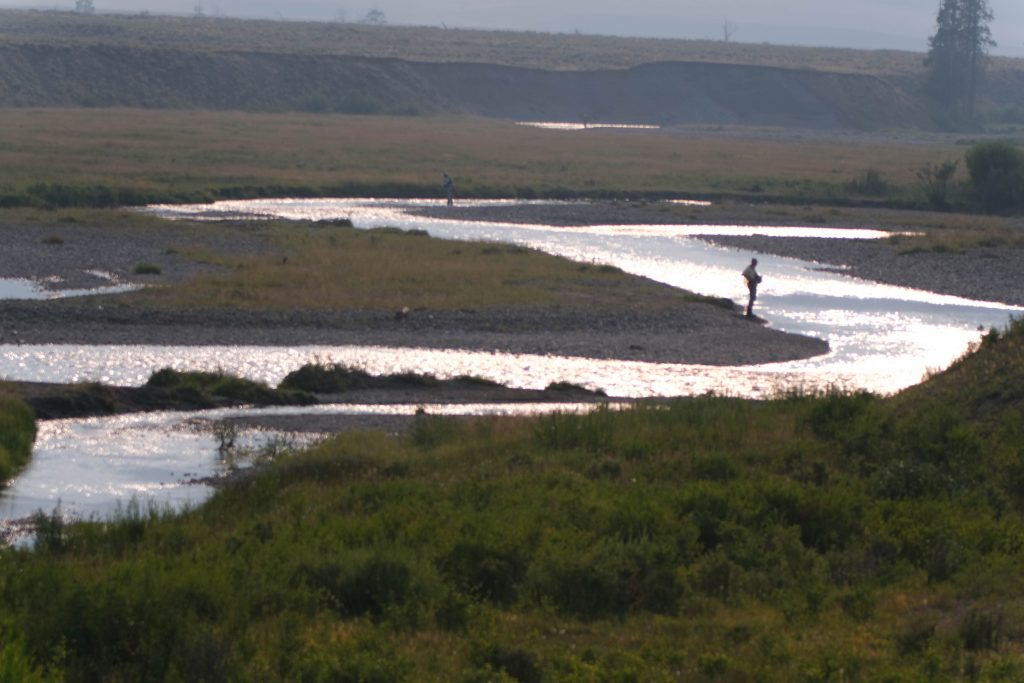 After a short hike, and the sun is going down, we started our return trip back to the lodge. On our way back, we saw even more buffalos.
And some antelopes
The sunset in the valley was beautiful!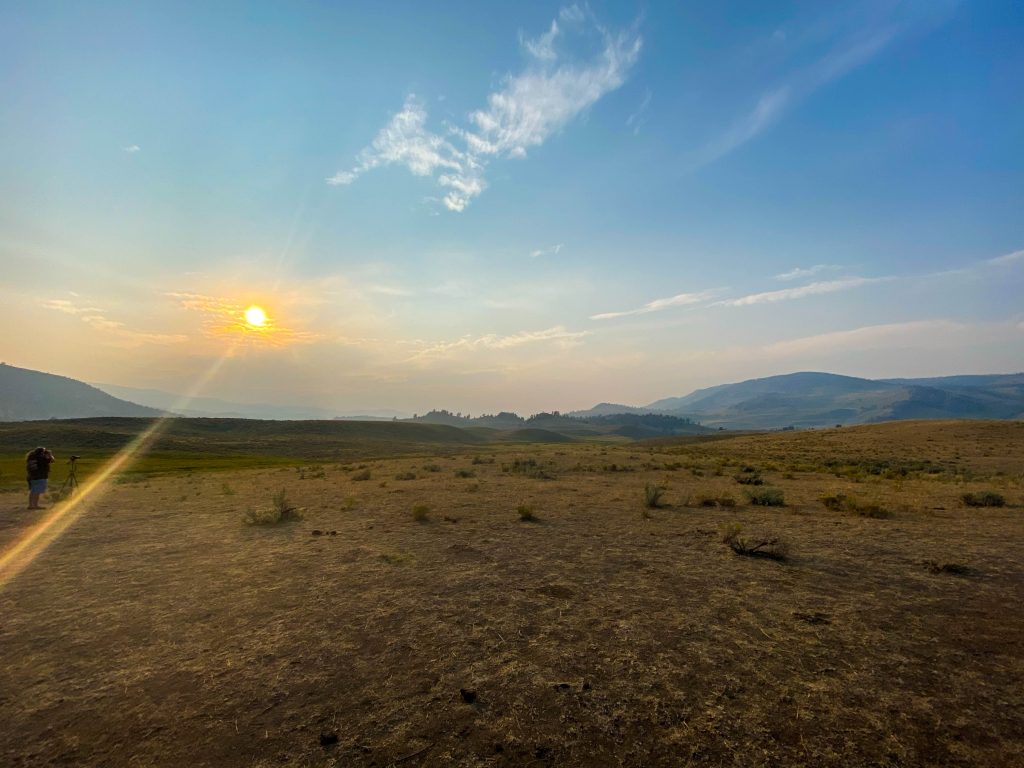 And more buffalos…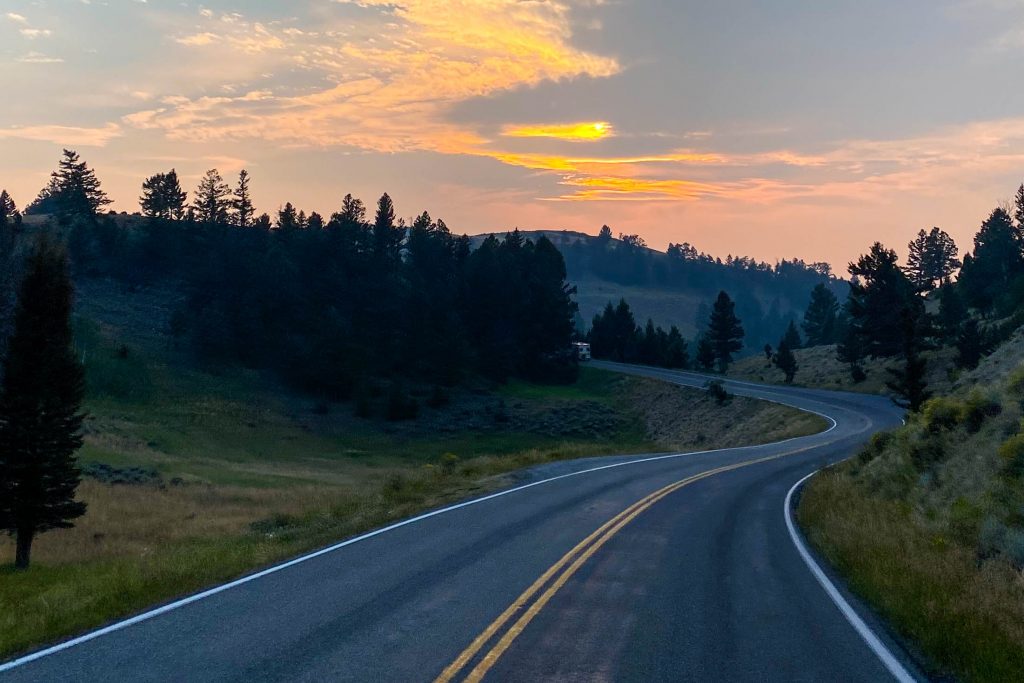 Out of the blue, we saw a ranger on the side of the road and bunch of people, a good sign of some sort of animal is there and amazingly… We saw a moose!!!
When we finally got back to the lodge, there were group and groups of elks waiting for us.
So for today, our Yellowstone Pokémon count is 5. Buffalo, antelope, eagle, moose, and elk.
We were hungry wne we got home and the grilled closed already, so we reached into our food pantry and had some fantastic chicken congee and tomatoes and tofu with thousand year old eggs.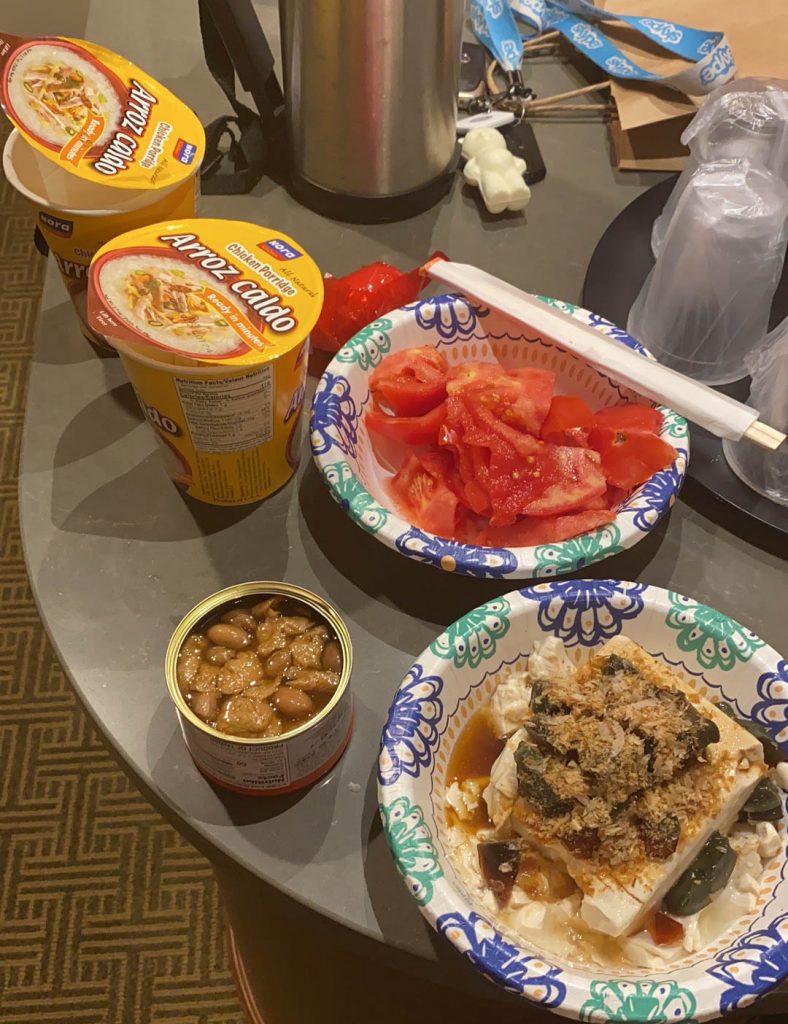 Tomorrow, we are heading to old faithful.