So today we start our trip back home, but before we leave Canyon, we are going to stop by a few spots that we did not visit last night.
On our way to our first view point, we got to our first view point, we saw this beautiful elk!!!
The day started off really really foggy. And we were really concerned that we were not able to see anything, but the key was to leave around 9-10 am and we were lucky when we got to the viewpoints (Artist Point) the fogs burned off and we got to seem a rainbow by the waterfall.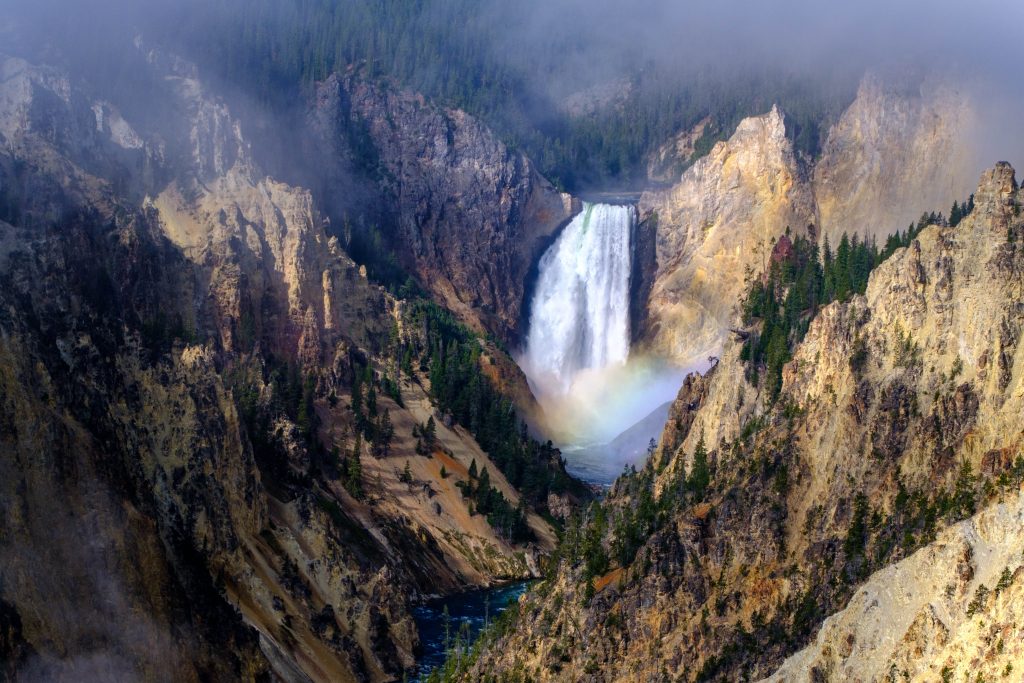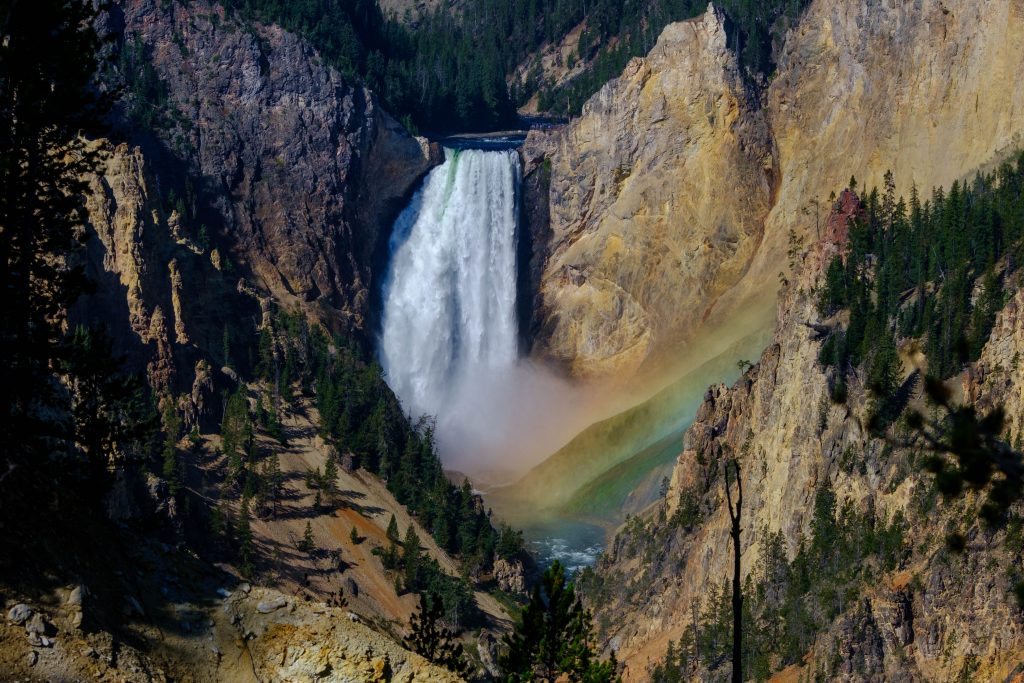 We also hit the Upper Falls and Inspiration Point.
But as we started headed out of Yellowstone and begin our journey home, our friend, the buffalo, wanted to say good-bye.
So as we are driving across Montana, Vicky says you need to fill up. I said, we have around 40 miles left, we should be fine. Well, that is before we hit this massive mountain climb. All of the sudden, I look down my computer and the 40 miles went to 20 and we have about 30 miles to go to get to Butte, MT. I knew I was in trouble, when I realized that there are no service stations until Butte.
I drove with caution, and continuously watching the gas gauge and it went from 20 miles cruising distance to under 10 and to 1 mile and it sat there at "CRUISING RANGE 1 mile" forever. We had few more miles of downhill driving before we enter Butte and I was being cautiously optimistic. Then the cruising range turns 0. But I saw that there is an exit coming up with a gas station. However, because of the construction, I accidentally missed the exit and the next exit is another mile aways. My hands were sweating and our hearts were pounding. Someone must be looking over us today, we barely made it to the next exit and to the gas station with 0 cruising miles left in the tank. And because I did not run out of gas in the middle of nowhere Montana, I am still married :).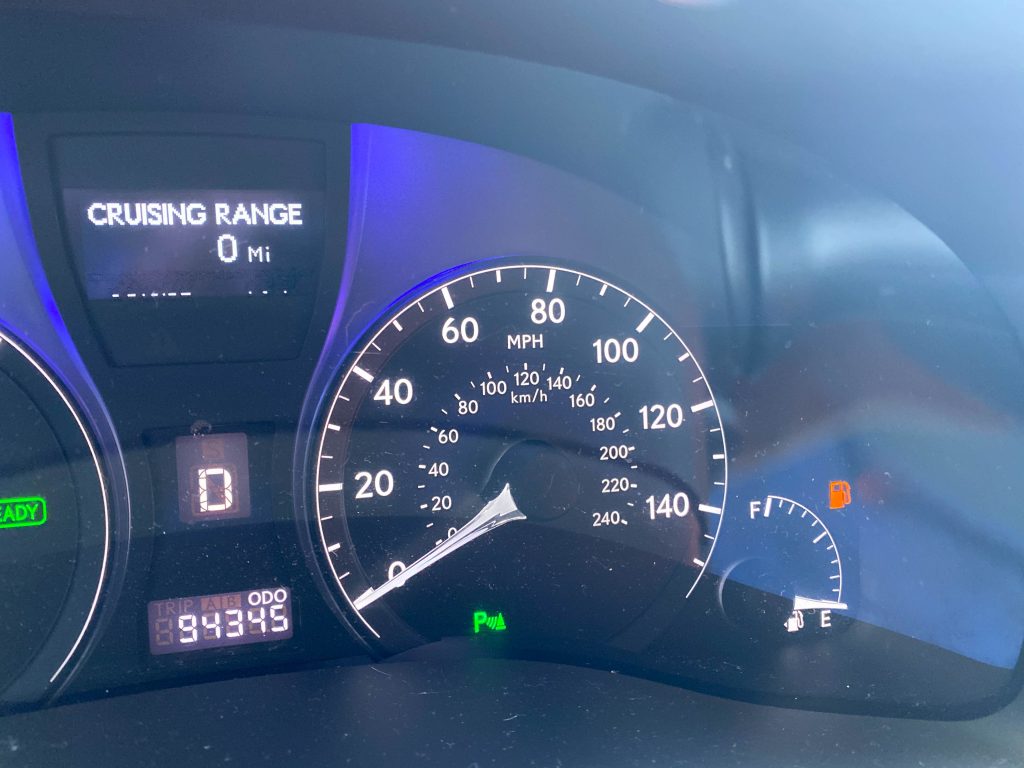 So this is not the first time this happened on our road trip, around 10 years ago before, we got married, the exact same thing happened in between Vantage and Ellensburg, WA. I was also lucky that day and Vicky did not dump me ;).
The rest of the drive to Spokane was boring and long, by the time we got to Spokane, the excitement from the 0 cruising miles has ended and both Vicky and I were Hangry.
Spokane is a big city relative to where we been in the last week. So we decided to stay at one of the better hotels in town. It was really nice to stay in a nice hotel.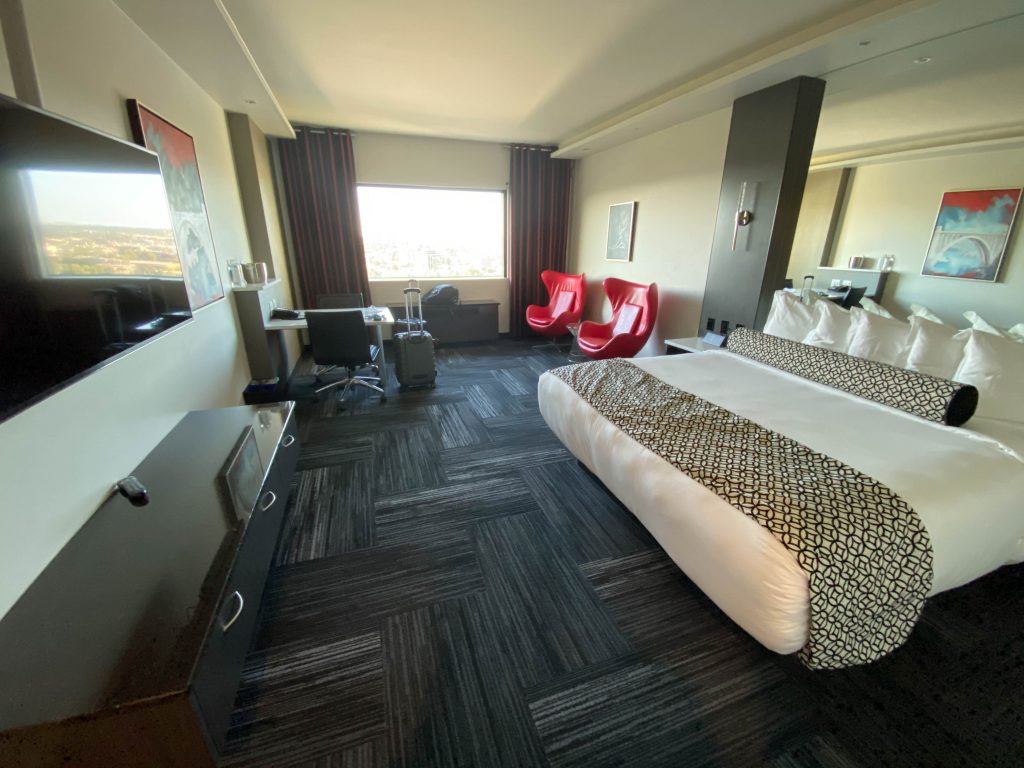 After checking in we decided to go out for some food. We picked up our dinner and when to a hillside park with a view of Spokane.
Afterward, we parked our car back at the hotel and took a nice even stroll along the Riverfront Park. It has been over 10+ years since I was last here. Time sure flies.
The view from our hotel was pretty nice and tomorrow we head back to Seattle.