Today was our first full day in Yellowstone and it was pretty exciting. Last night was mostly hunting for wild animals, but today, the theme was completely different.
The day started off somewhat late because of the one hour time difference and also laziness. But breakfast was pretty good. That was steam rice with egg, tuna in vegetable, and shredded dry pork.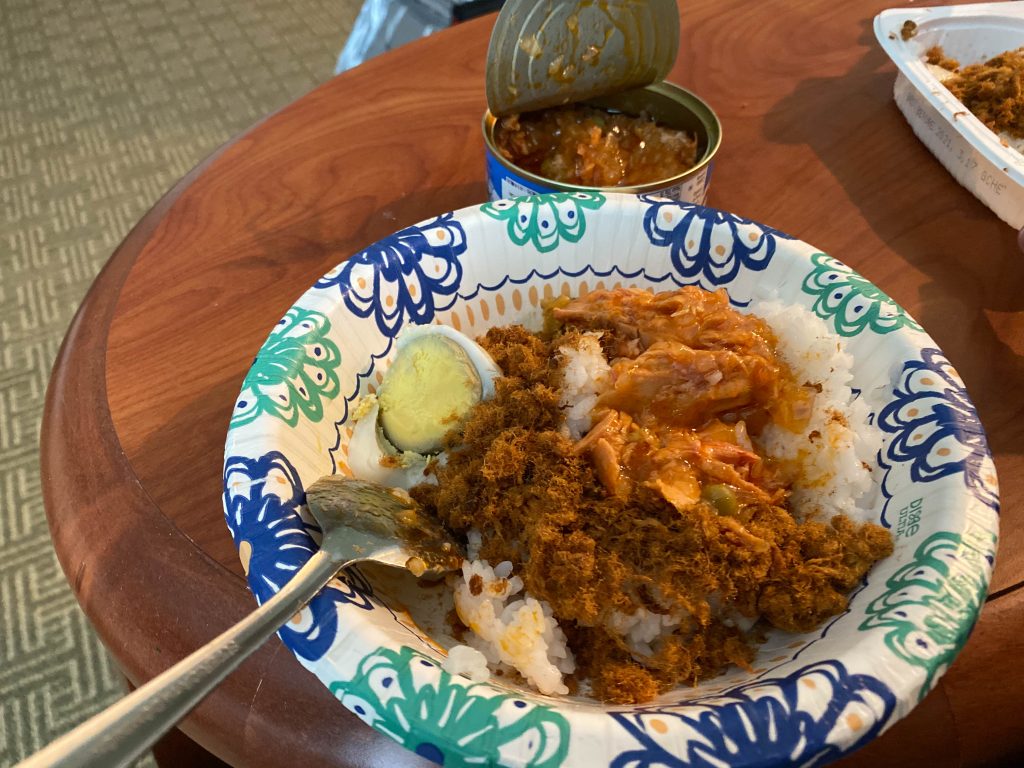 After breakfast we heading out toward Old Faithful. However, there was a forest fire so we had to make some reroute, but still visiting a few natural springs along the way. The following is our road route for today.
The hot springs around Yellowstone really reminded me of our recent Japan trip and Beppu. Our first stop was Norris Geyser. It was halfway between Mammoth and Old Faithful.
During lunch, we stopped on the side to the road by a river and had some instant noodles. It was the best noodles I had in a while. We must be hungry.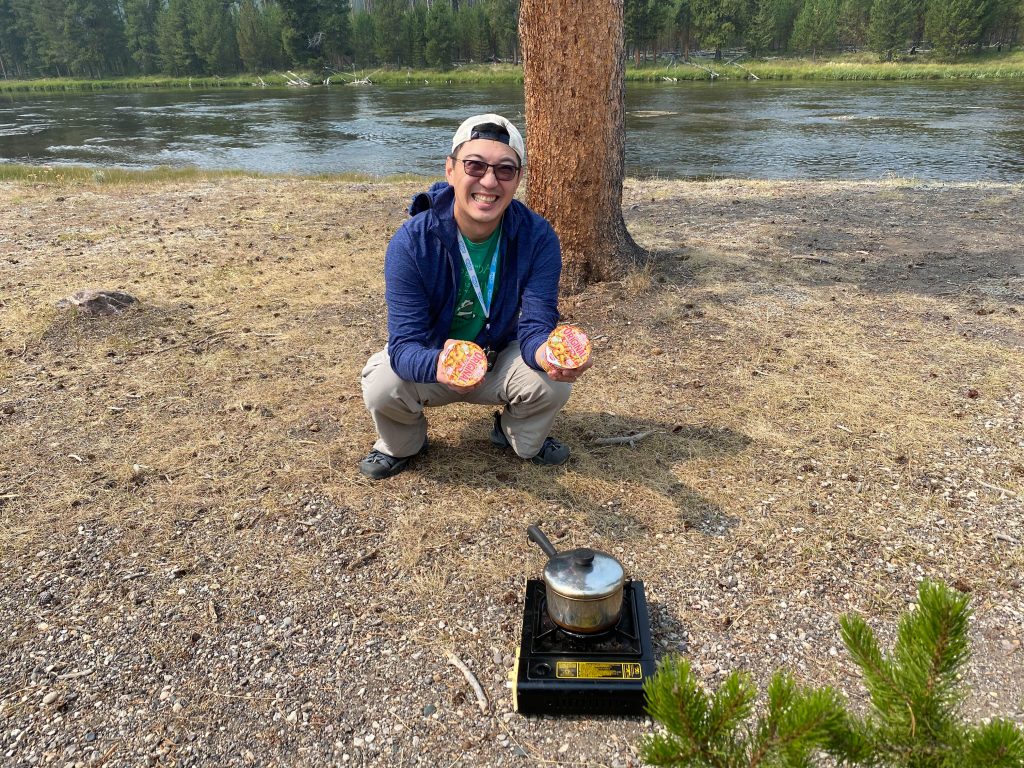 I have to say the original Nissin Cup Noodle was pretty good. Much better than the chicken flavored one from Costco.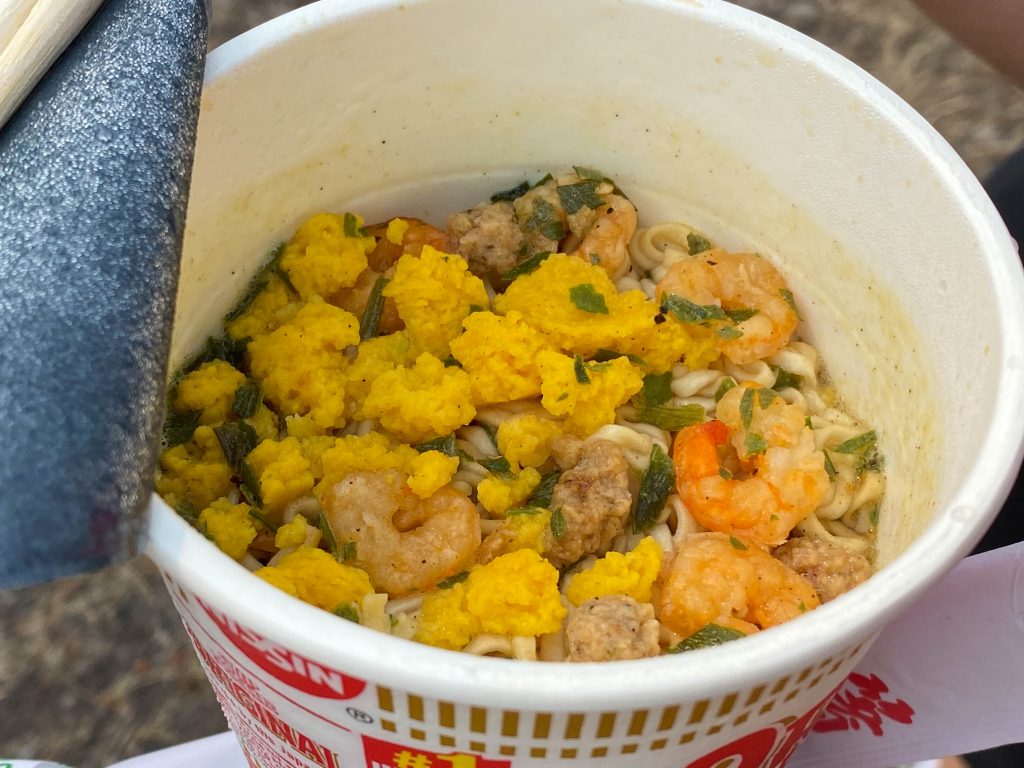 After lunch we continue our drive to Old faithful and also stopped by Fountain Paint Pot, where the hot spring looks like a boiling pot of paint ?
We also stopped by free other interesting spots next to Paint Pot.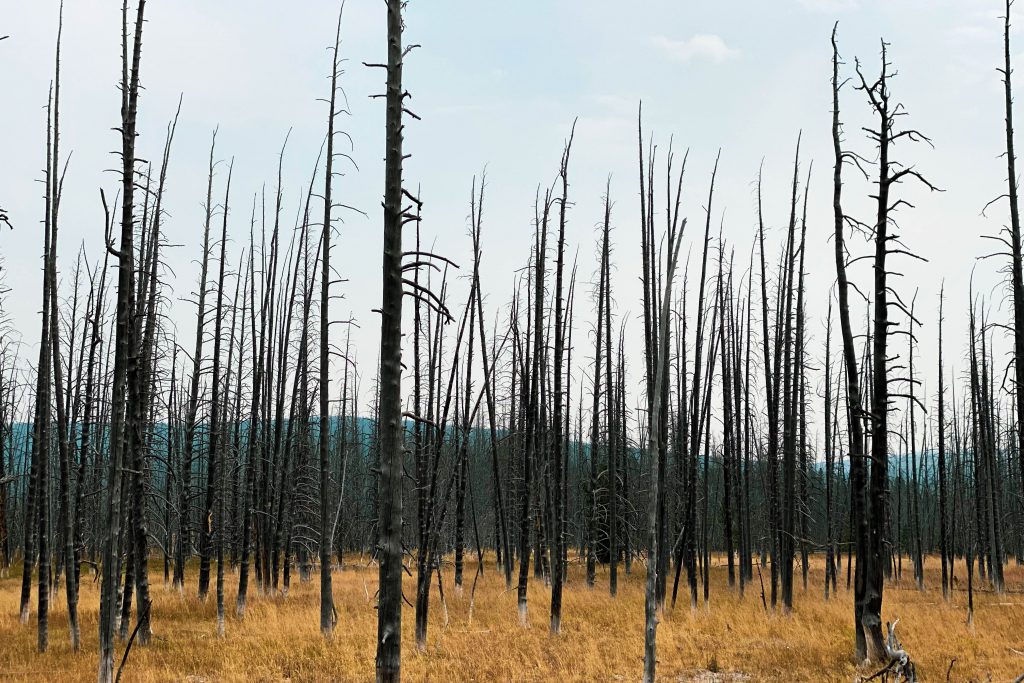 But the main even was the Grand Prismatic Spring!!! Until this trip, I always thought Yellowstone is just famous for the Old Faithful. Oh my gosh, was I wrong!!! The Grand Prismatic Spring was amazing!!!
We started off at the The Grand Prismatic Spring Parking lot. Oh, if you follow google map to GPS (Grand Prismatic Spring) it will lead you to the middle of the road with no parking.
From the lot you can walk to the base of the spring. During our walk to the spring we also saw some other beautiful sights.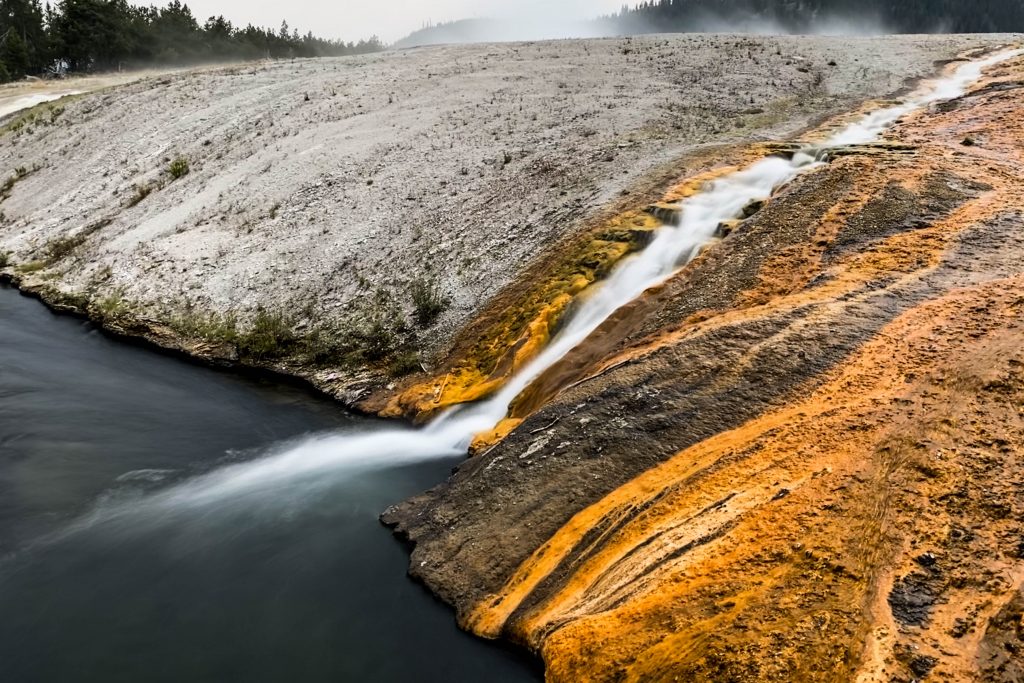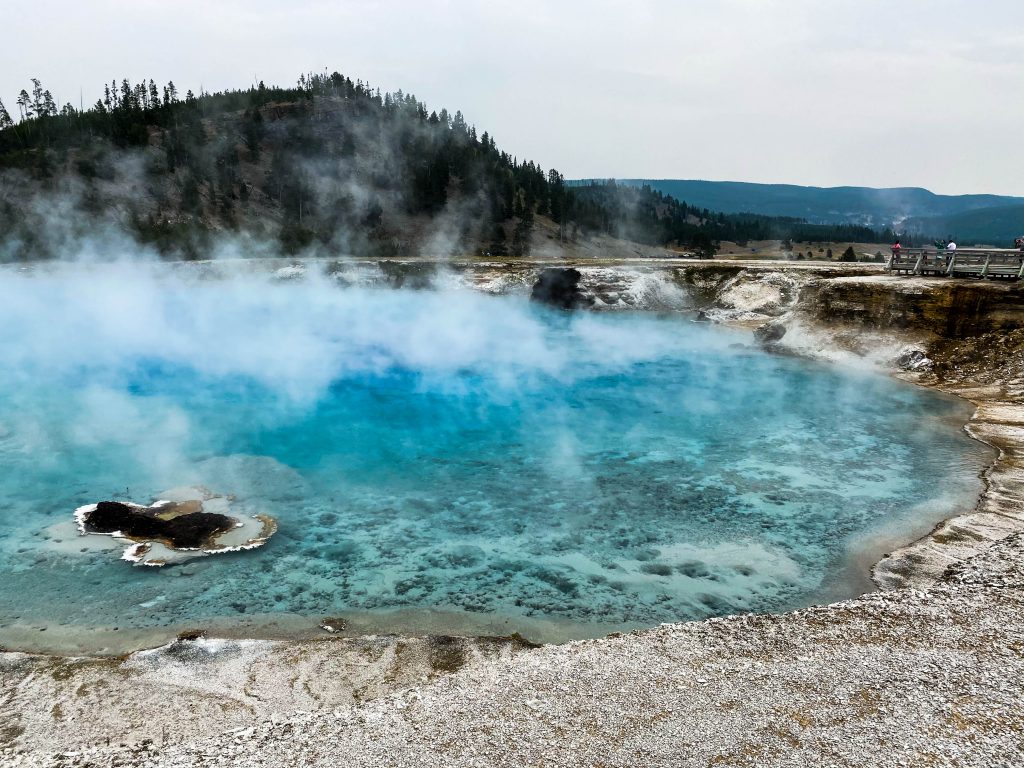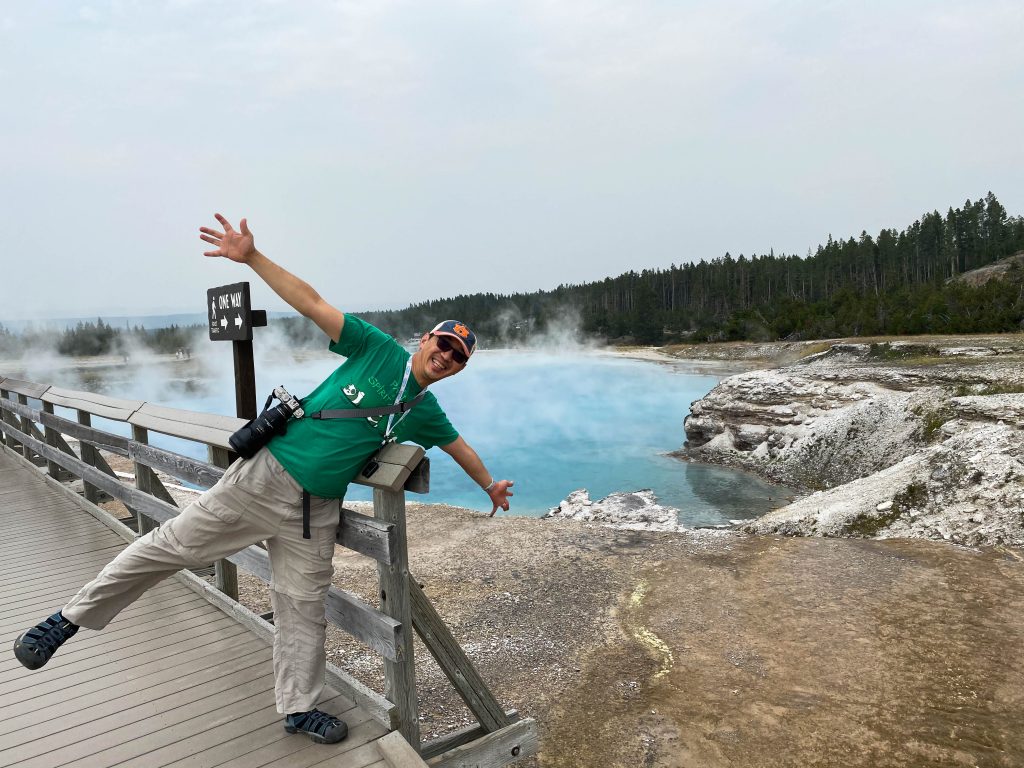 Once you get to the spring, the view was amazing!!!
But the best was the view from high view point from the top!!! To get there we had to go to the Fairy falls trail head and hike up. the hike was not too bad. just a dirt road and with a 5 minute hill climb. But the view is well worth it.
When we finally checked in to the Snow lodge near old faithful, we went out hunting for some real food. it has been 2 days since we had some real cooked food.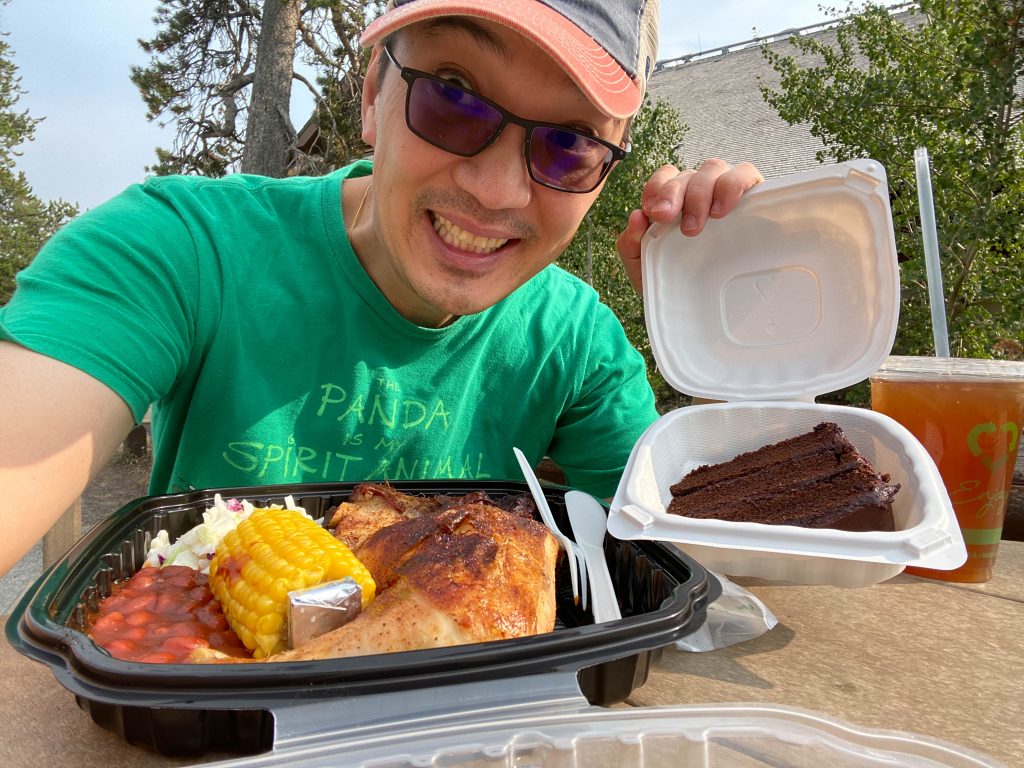 After dinner, we went to see the 7:08 "show" at the old faithful. I remember when I was a kid, they say that old faithful was so predicable that you can set a watch by it. However it is no longer true. They say it is every 90 minutes with plus and minus of 10 minutes. So that means it can be 20 minutes off ever time.
But eventually, we did see the geyser erupt. It was fun!
So tomorrow, we will be staying here another night so we will be visiting some nearby sites.