After my 2019 December Japan trip, I been craving Karaage. Amazingly, one of the best Karaage that I had in Japan was in a 7-Eleven.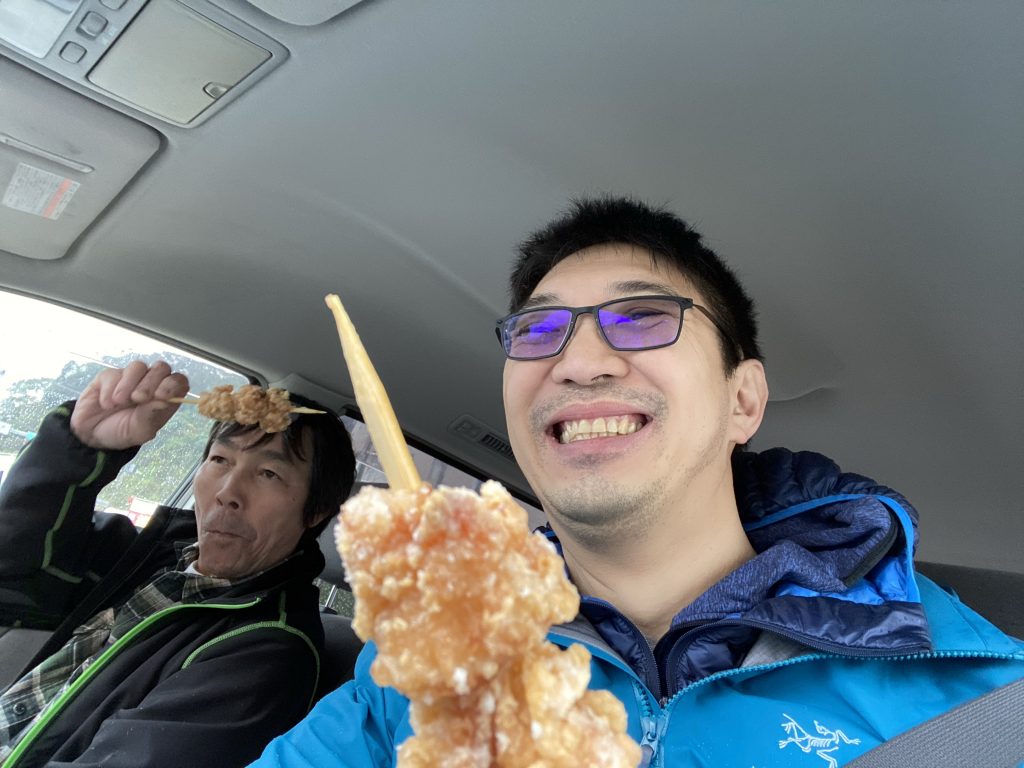 It was crispy on the outside, juicy on the inside. So I decided to make my own at home.
From Japan, we brought back a fryer pot, so it was a perfect opportunity to give it a try.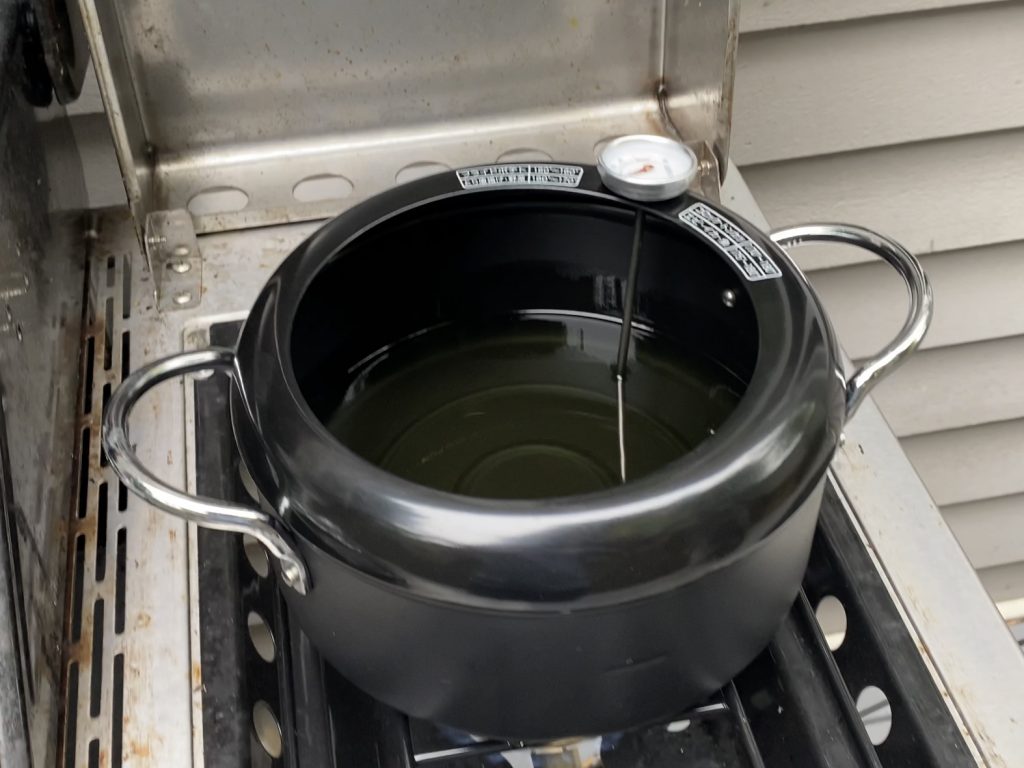 The first time making it was indoors. although there were no smoke, we still had a little bit of oil splash. even with the side lid. So this time, I decided to cook outdoors.
I based my recipe on the following.
Just One Cookbook
and also from the NY Times Cooking
https://cooking.nytimes.com/recipes/1019428-karaage-japanese-fried-chicken
My revised recipe:
Ingredients:
1.5 teaspoons grated fresh ginger, with its juice
2 teaspoons grated or smashed garlic (from about 3 cloves)
2 tablespoons dry sake or rice wine
3 tablespoons soy sauce
2 teaspoons sugar
1 tablespoon of sesame oil
4 skin-on chicken thighs (about 1 1/2 to 2 pounds), deboned, cut into
2-inch chunks Peanut oil, or a mixture of peanut and canola or safflower, for frying (I used grapeseed oil for low smoke point
For Batter:
1 cup potato starch (katakuriko)
salt
black pepper
white pepper
For Dipping Sauce
Sriracha + Japanese Mayo (Kewpie)
For plate dress
Lemon wedge, for serving
Lettuce and cucumber slices, for serving
Directions
Remove bone from Chicken thigh and slight cut to nuggets
Mix dry batter together
Bring frying oil up to between 329F – 338F (165 C – 170 C) … control and maintain that temperature
Batter nuggets and fry
Make sure internal temp for the nugget is at least 165F or 74C before serving
Dress nuggets with additional white pepper and serve
Dip in sauce and Enjoy!!!
I thought the result was pretty successful… and easy…. it is super juicy and better than any that I had in restaurants !!!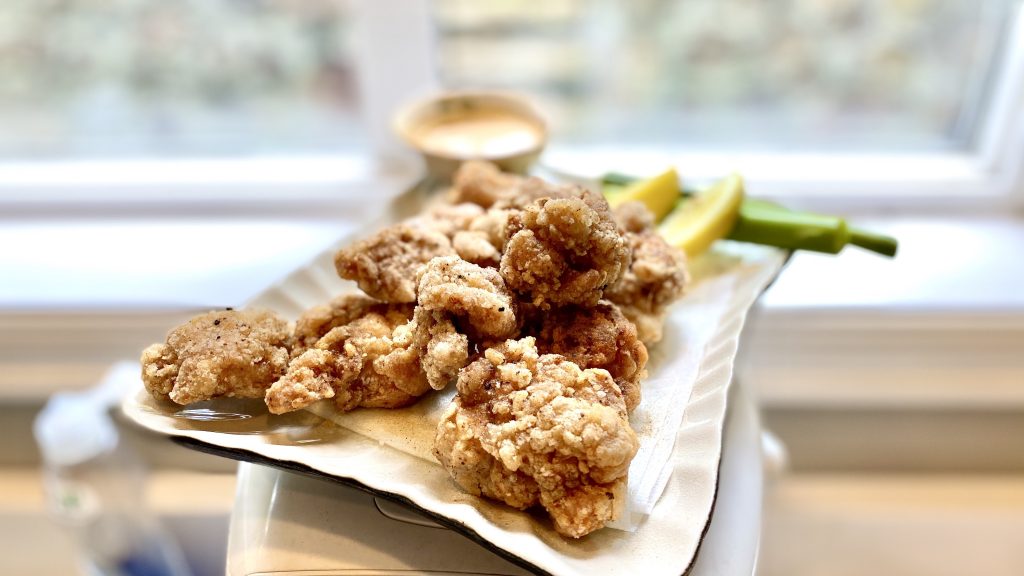 I believe the key of success here are the following:
Keep the skin and fat on
Maintaining temperature is critical
White Pepper makes a huge difference
So give it a shot! and also take a look at my video.
References:
https://www.youtube.com/watch?v=TEZpsg_KtXc https://cooking.nytimes.com/recipes/1019428-karaage-japanese-fried-chicken