Like everyone during the lockdown, I am reaching deep into my inner chef and trying new things to cook. One of the new dished that I tried a few weeks ago was the Mouth-Watering Chicken (Kou Shui Ji, 口水雞). Direct translation sometimes call it "Saliva Chicken"? …. Mouth-Watering Chicken sounds much better. Anyways, it is a super simple Chinese dish. I saw it of course on youtube and I gave it a try.
My first attempt was super successful (See Below). So my second attempt I decided to make it into a youtube video.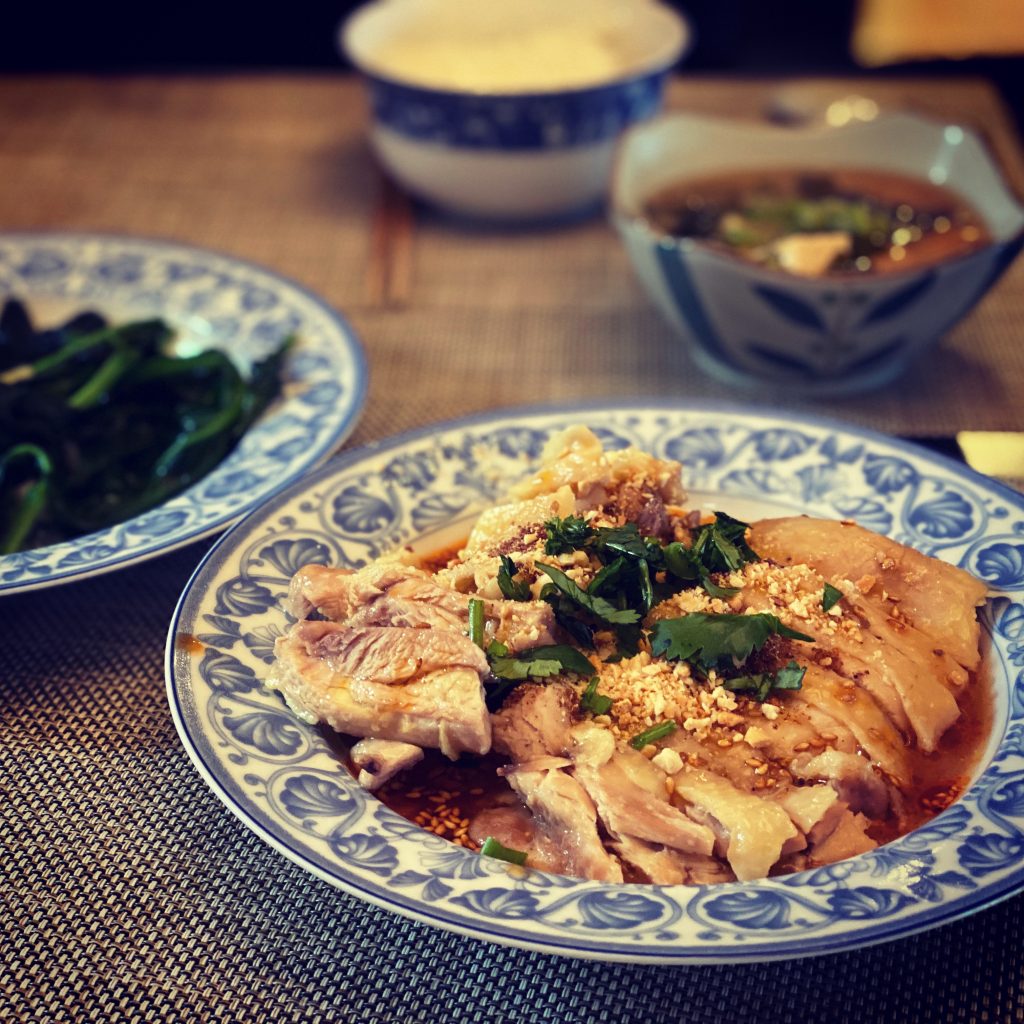 The second attempt (see below) is more of a practice and testing of multi-camera filming and also playing with video editing. It was alot of fun making it, so take a look.
Anyways…. my updated recipe are as follows
Base Ingredients:
Chicken Thigh 2 pieces
Cilantro
Ingredients A:
Salt – Some
Rice Wine – Some

Ingredients B:
Sesame Sauce 1 Tablespoon
Cold Water 1 Tablespoon
Soy Sauce 1 Tablespoon
Rice Vinegar 1 Tablespoon
Sugar 1 Tablespoon
Hot Sesame Oil 1 Tablespoon
White Sesame 1 Teaspoon
Ingredients C:
Grounded Pepper Corn 1 Tablespoon
Crushed Peanut 1 Tablespoon
Directions:
– Remove bone from Chicken thigh and slight cut to flatten the meat.
– Added Ingredients A to Chicken and steam in a steamer (approx. 12 min)
– Mix Ingredients B together in a bowl
– Remove chicken from steamer and cut in strips
– Pour mixed B sauce on top and add Ingredient C
– Enjoy!!!