Local Time: 12/25/2019 Christmas Day
Today is Christmas Day!!! Merry Christmas. The feel of Christmas is very different here in middle of no where Japan. There are no church's around there and people are almost unaware of today being Christmas. But I hope everyone is having a wonderful Christmas.
As for me, my Christmas morning started with a morning onsen soak. We reserved an private outdoor onsen at 7:30AM. It is one of the farthest private onsen on the premises and it was really really amazing.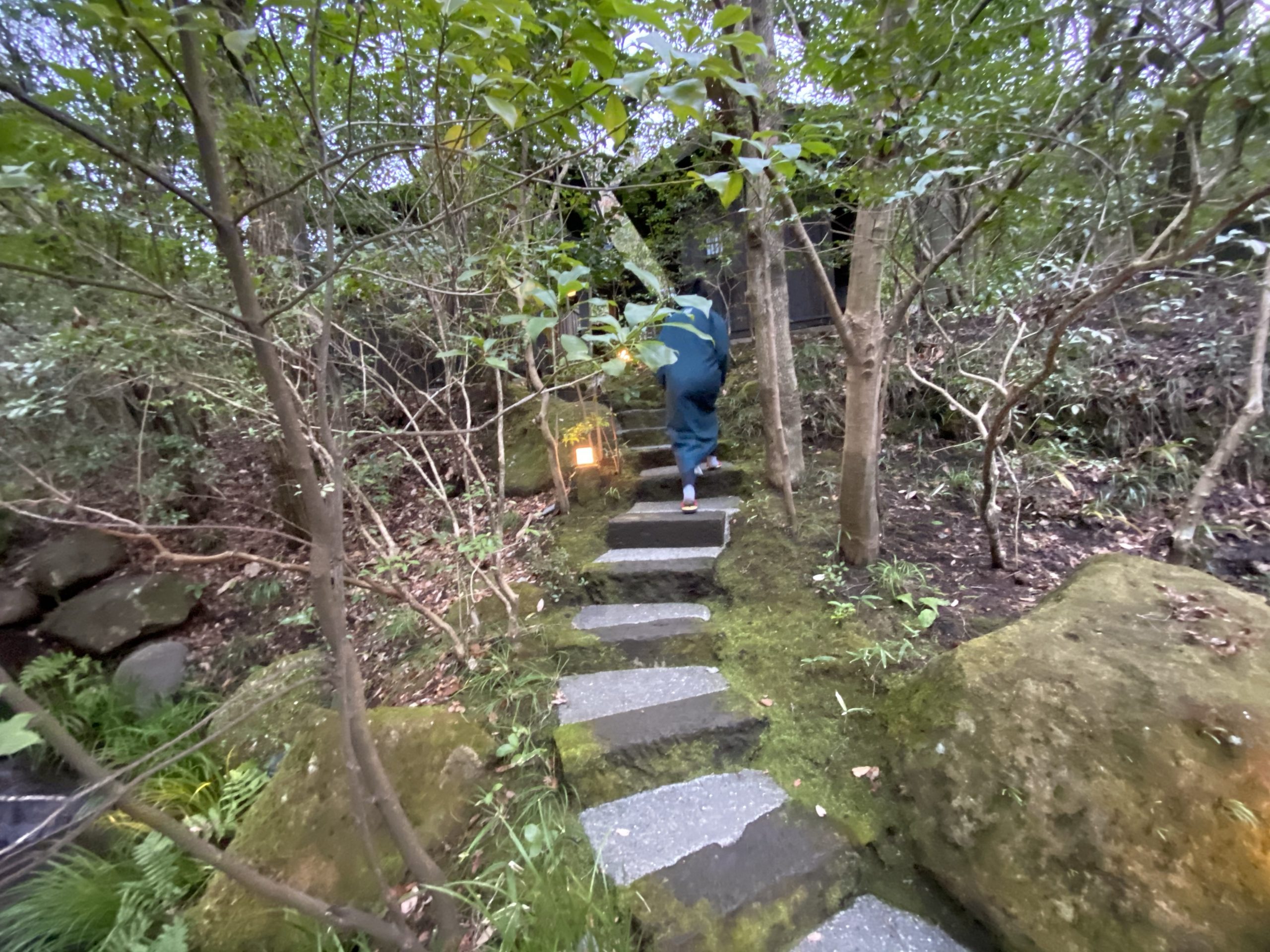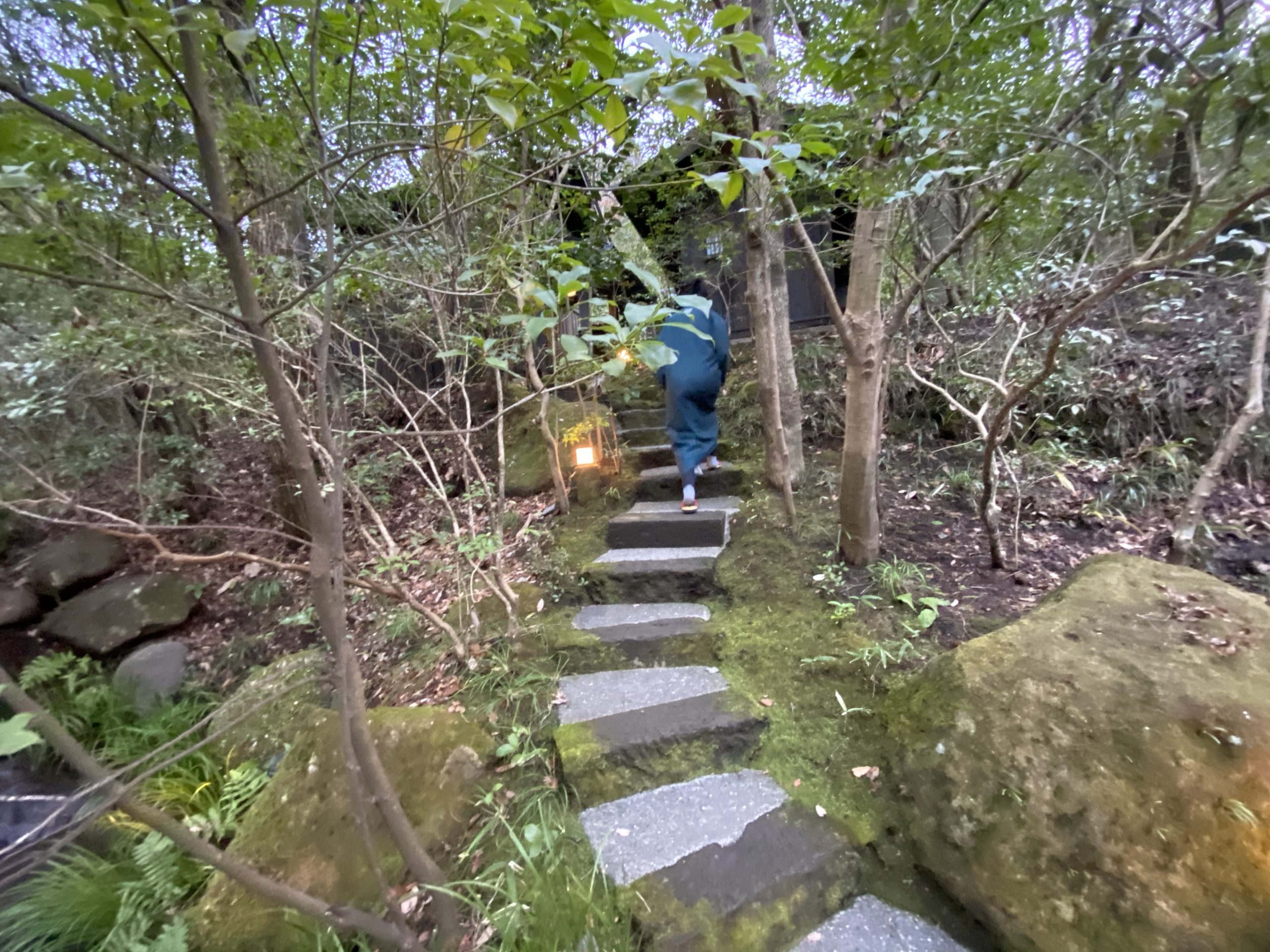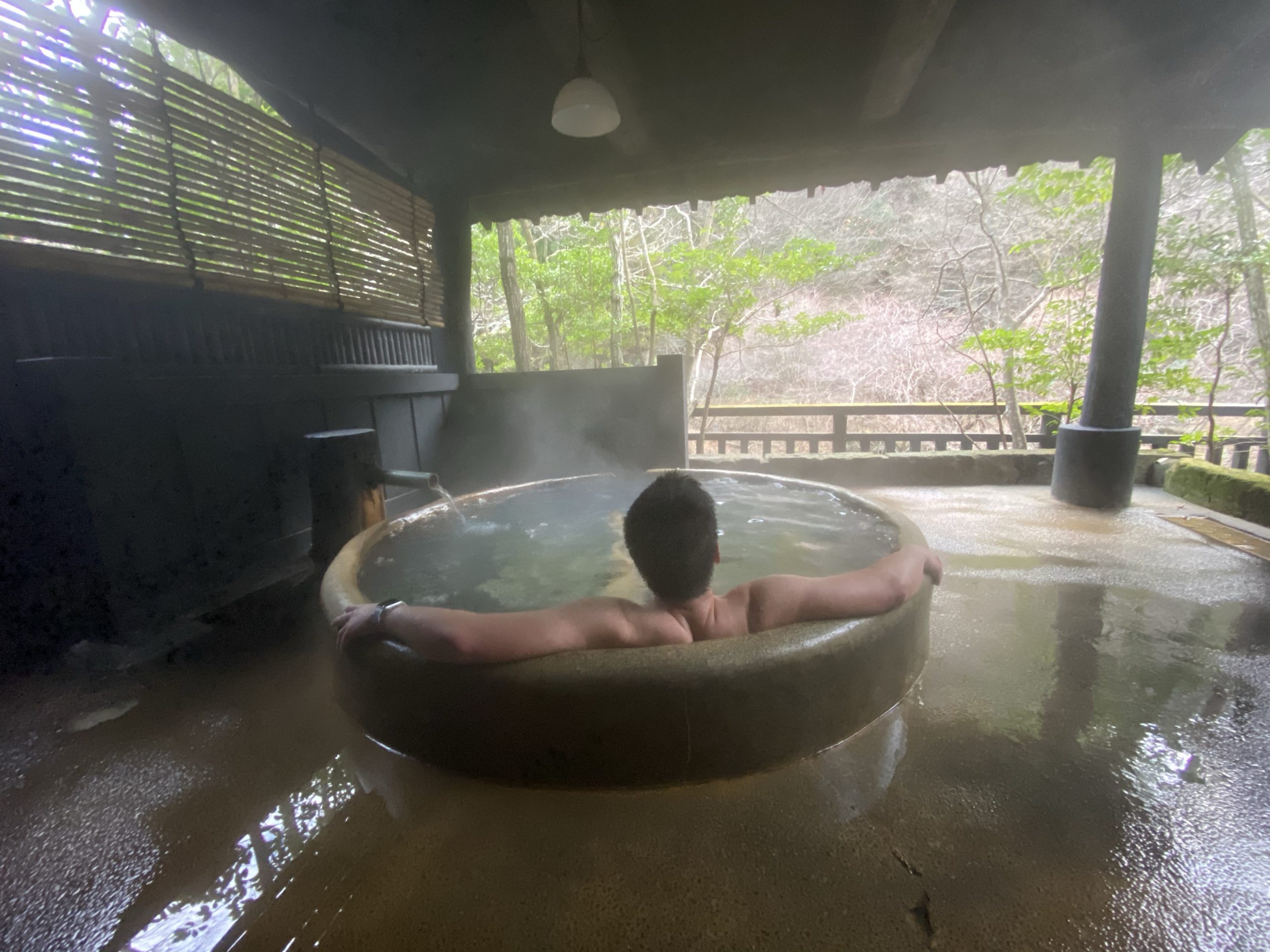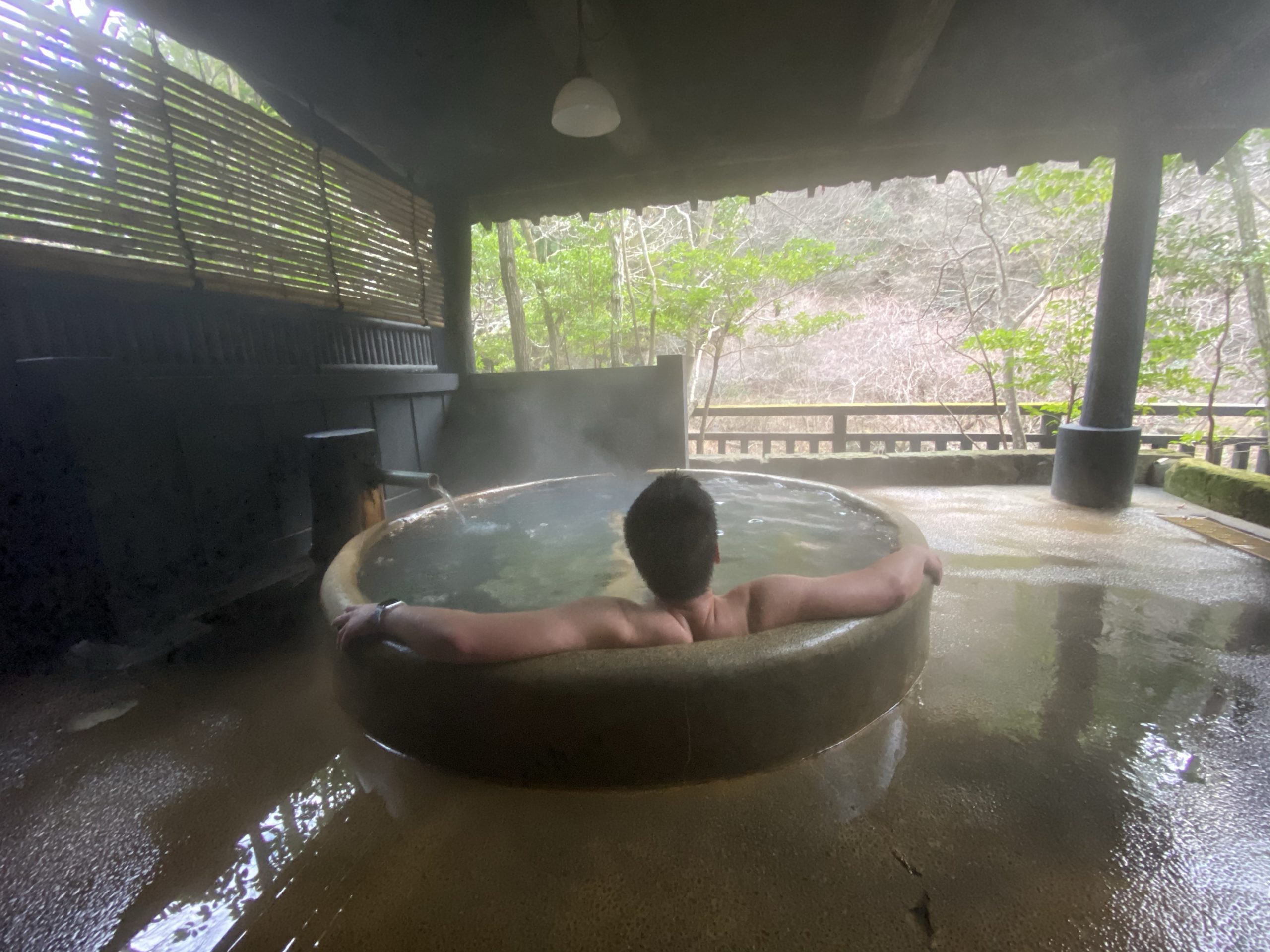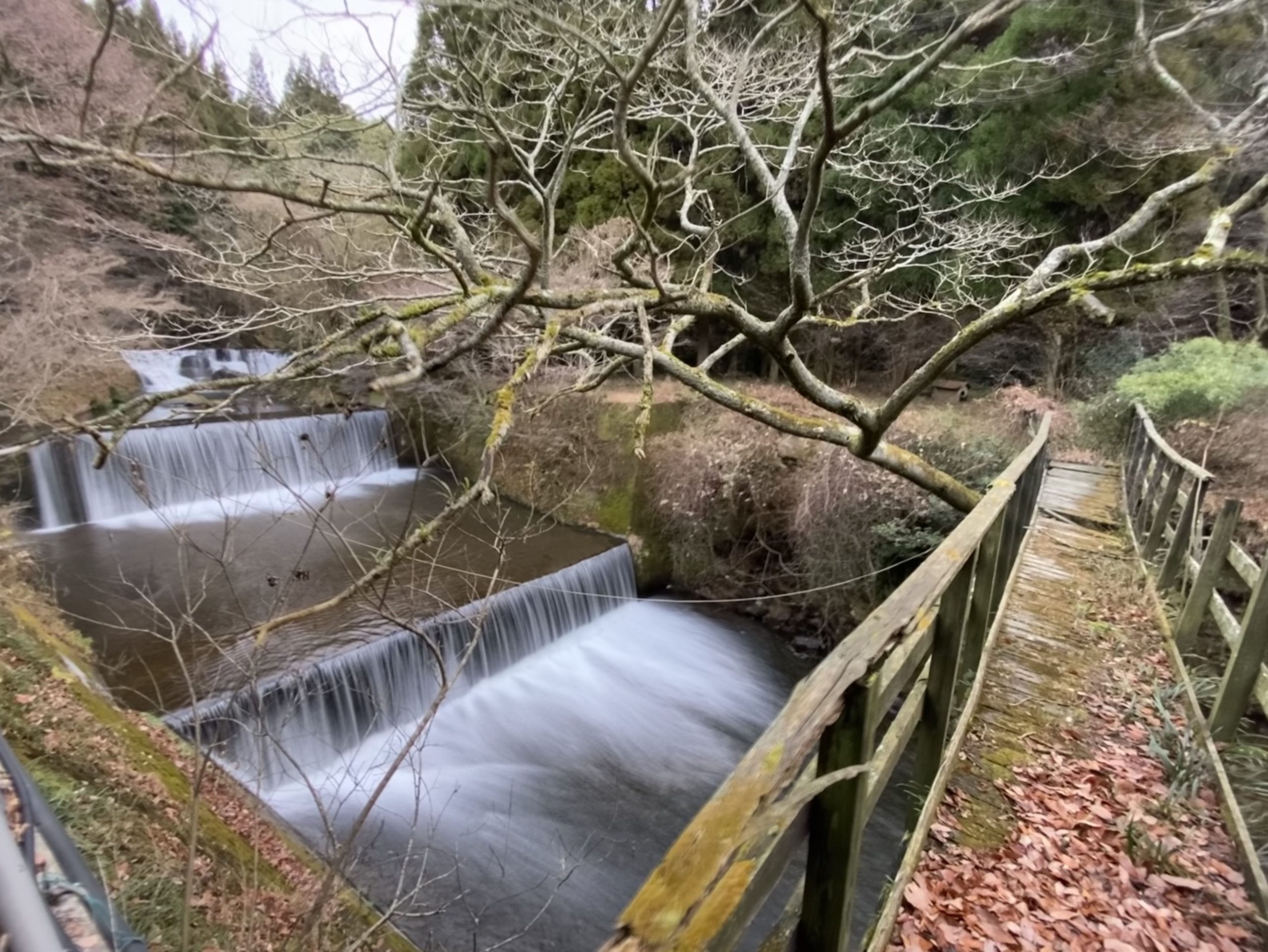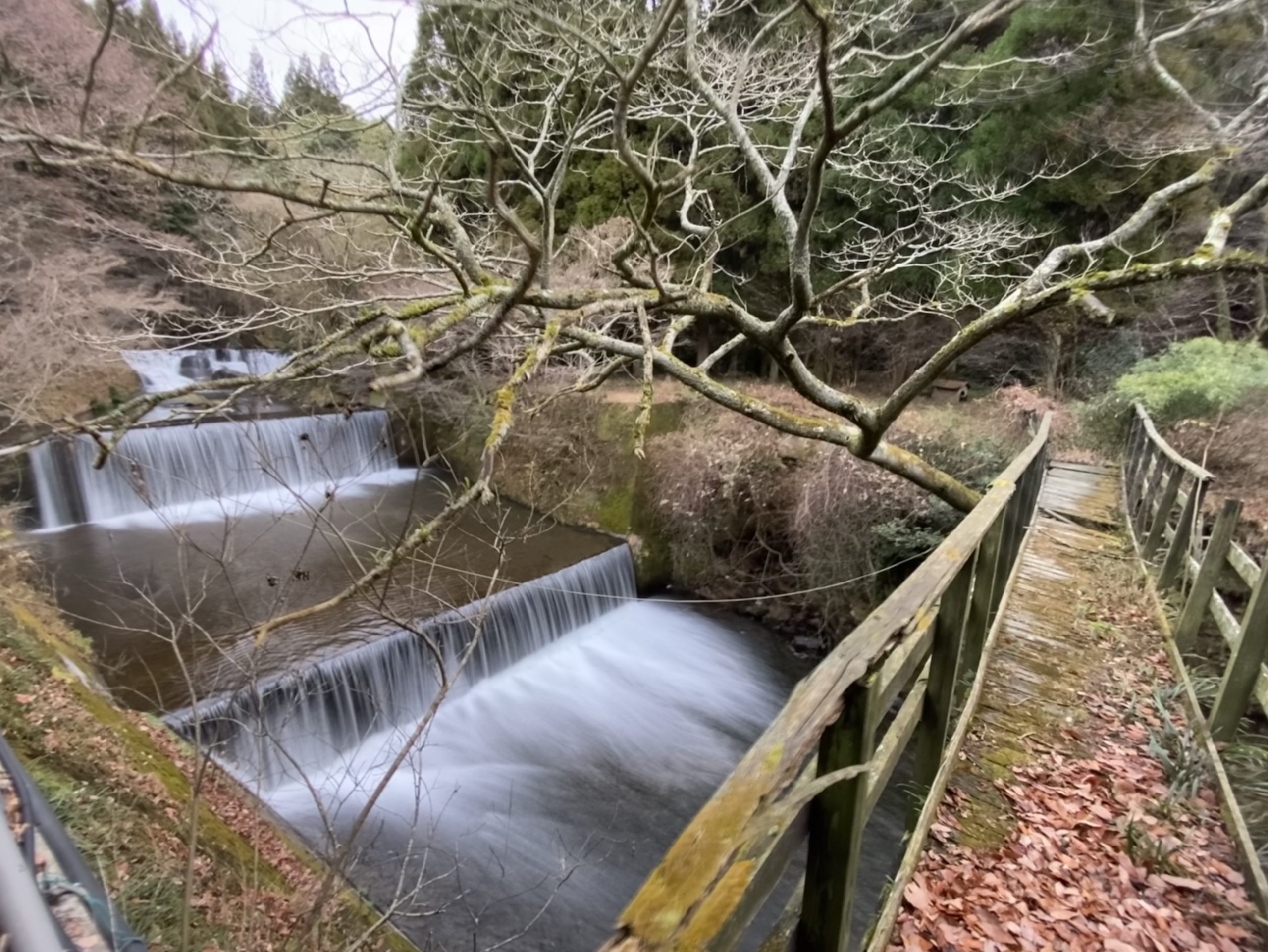 After our morning onsen, we went straight to breakfast. The breakfast here is not bad at all. The portions were just perfect. It even came with a small steamer to for the steam vegetables. YUM!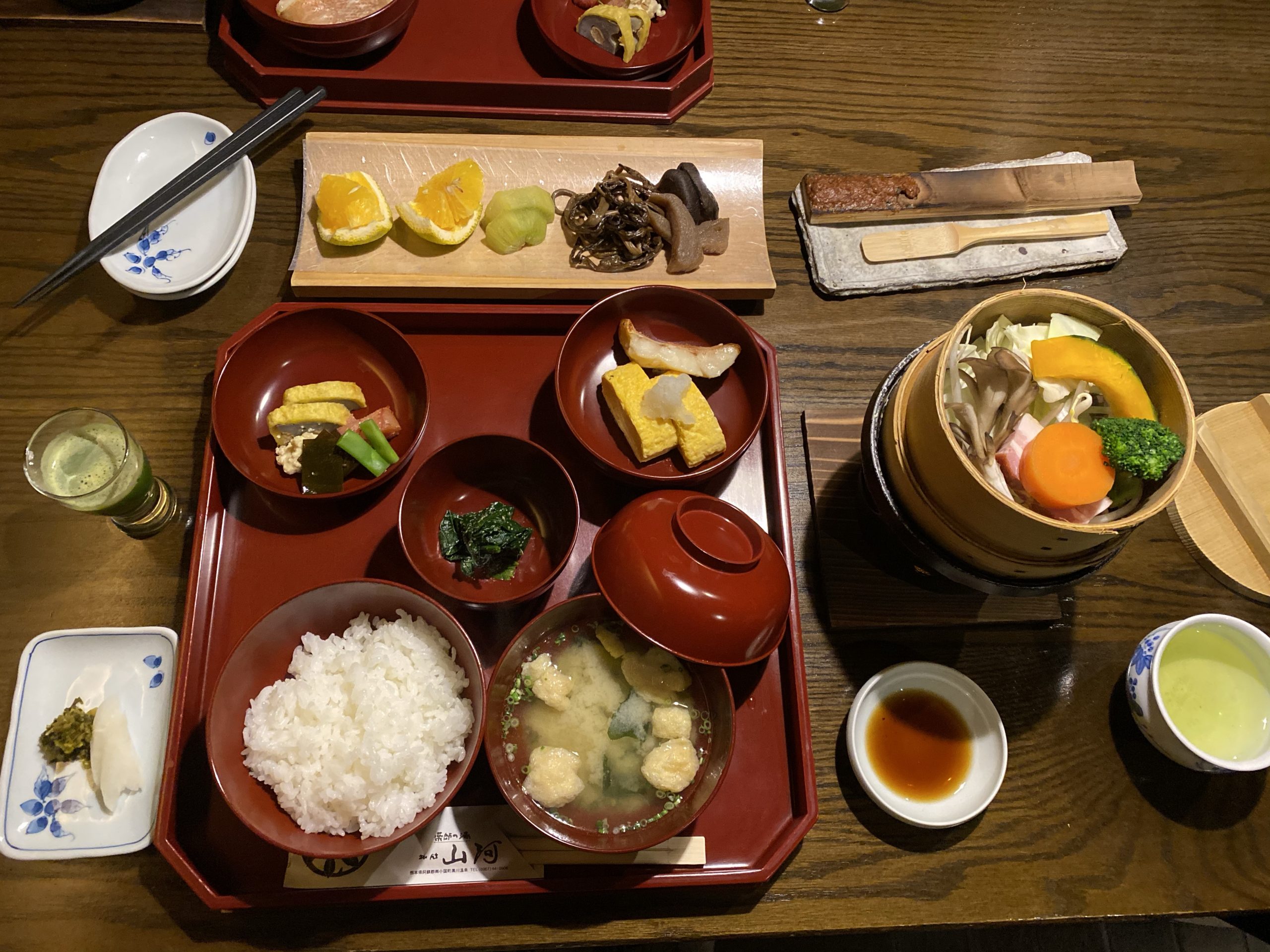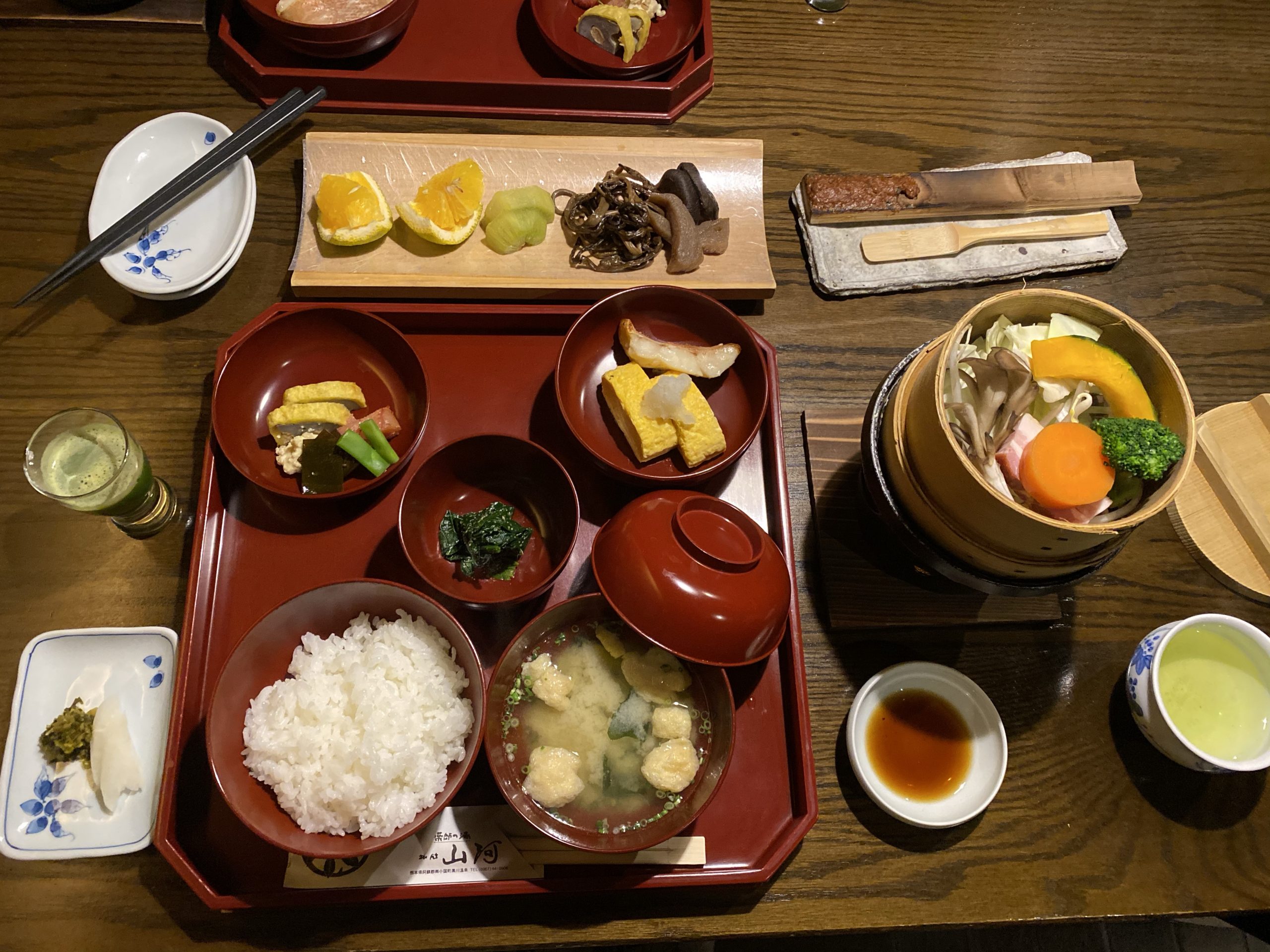 At the end of breakfast, I had my travel Japanese book with me and I said our attendant lady's "Oh I am full" in Japanese. She laughed and was very happy. That made my day that she actually understood me
Since today was supposed to be a relaxing day, we decided to hang out at the lobby since the WiFi connection in the room is very very unstable. So I decide to work and finish up yesterday's travel events there and Vicky decide to go for another round of onsen.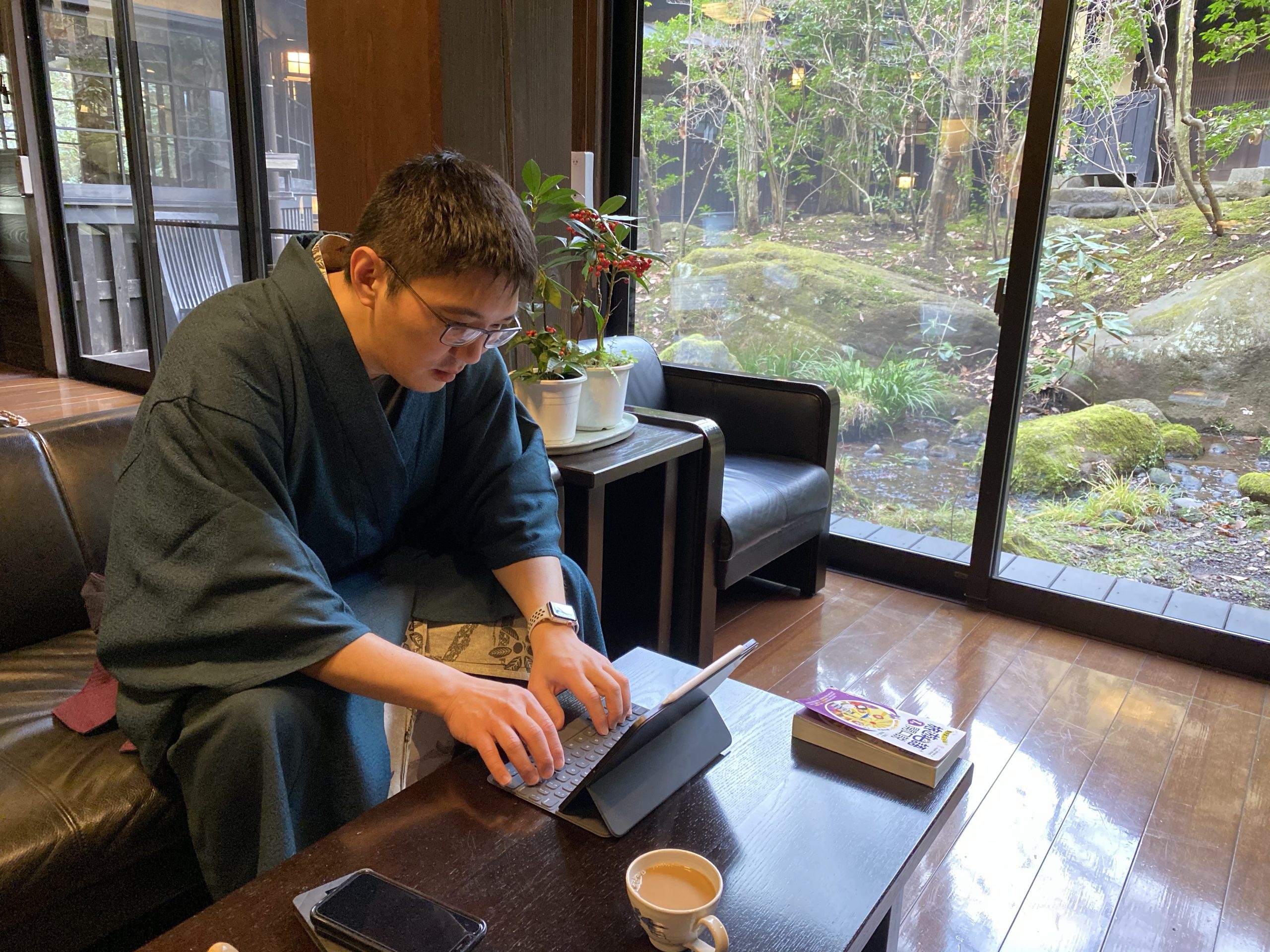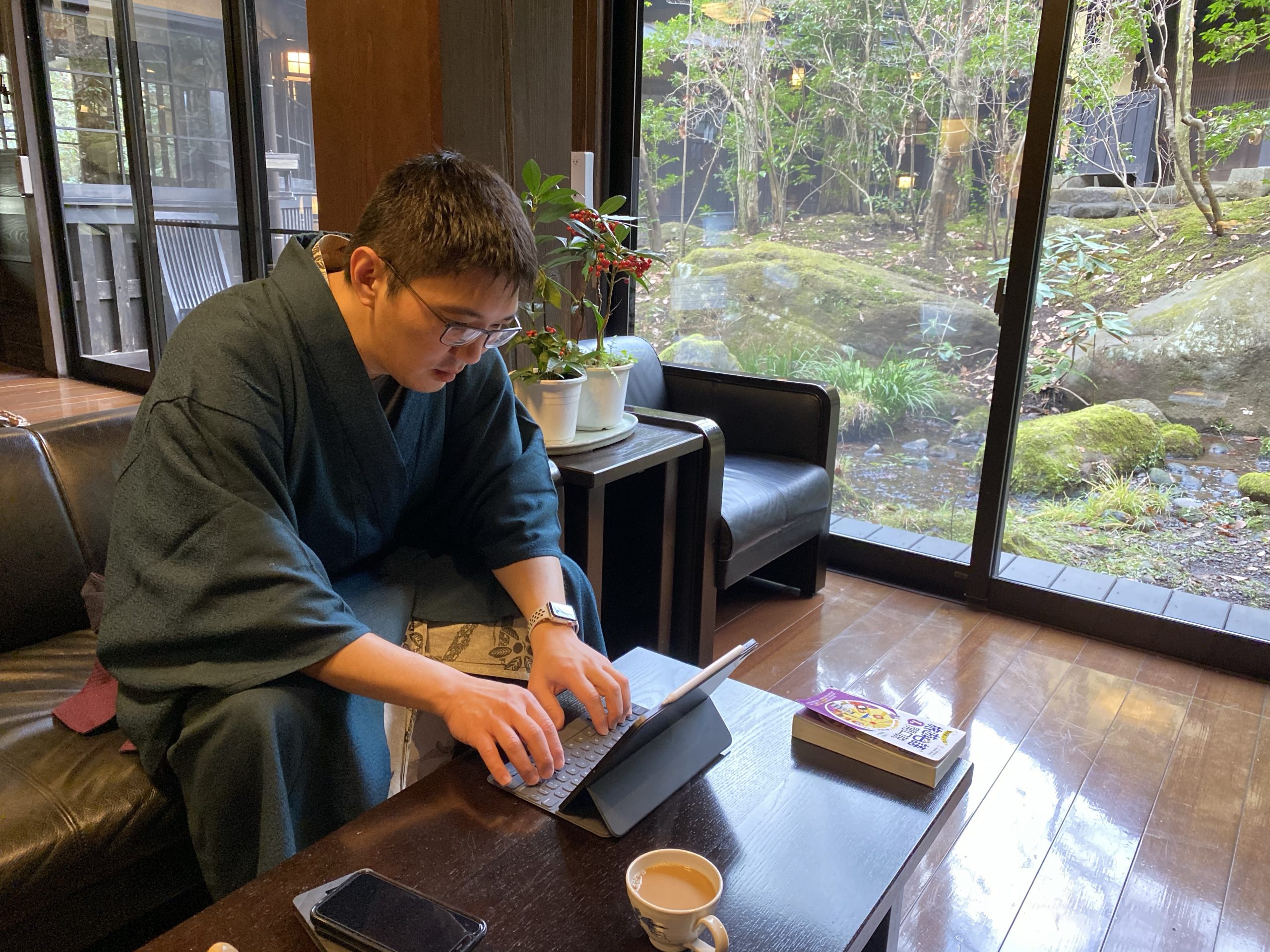 While I was finishing up yesterday's blog post, I saw a traveling couple (mother and daughter) speaking in Chinese, so I asked, "where are you guys from?" They said, Taiwan. I said, "I was born there" and it started from there. They love traveling to different onsen, just like us. They are even going around collecting onsen stamps, like a passport. When Vicky returned, I introduced them and we talked almost until noon. It was awesome to meet new friends while traveling.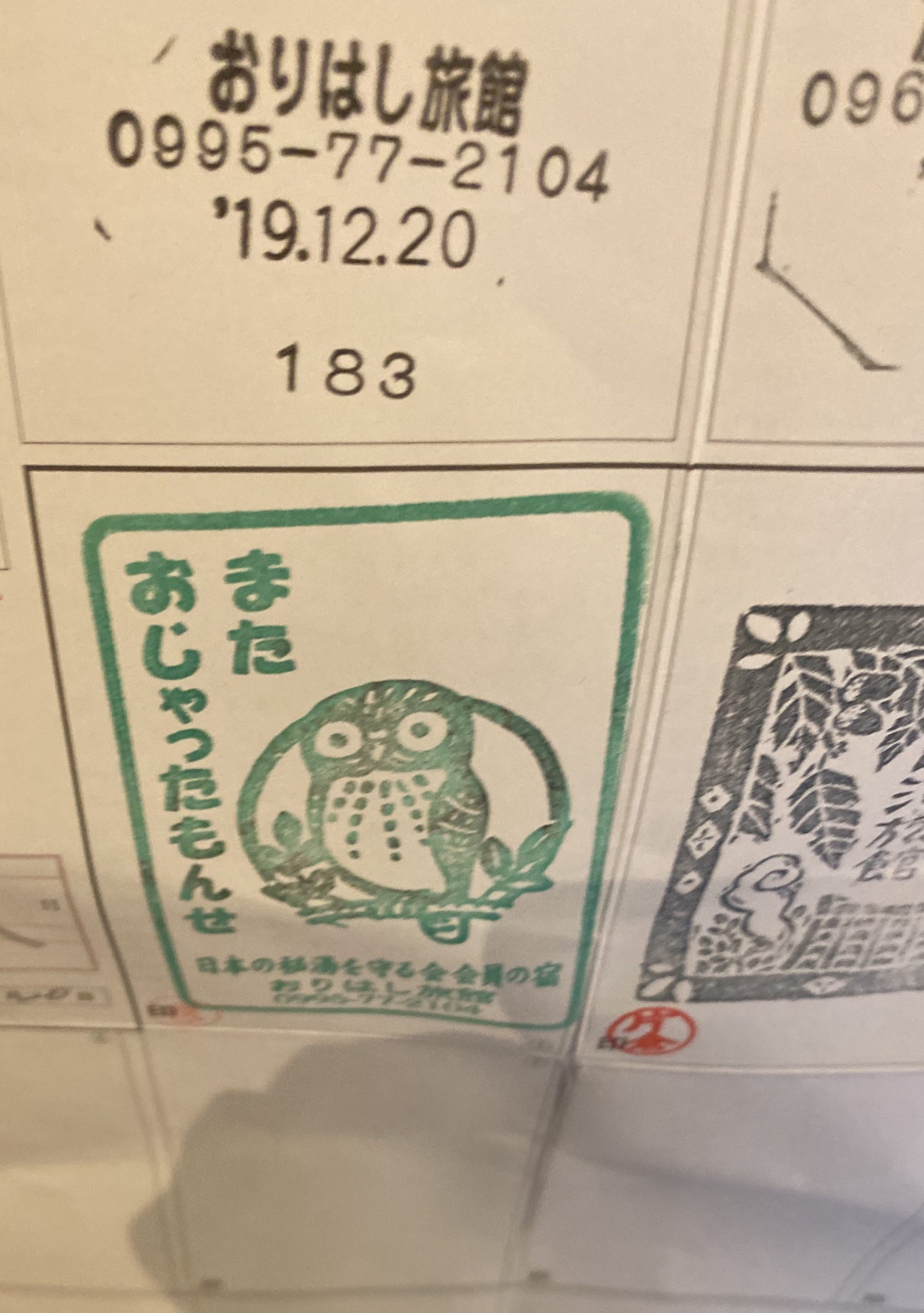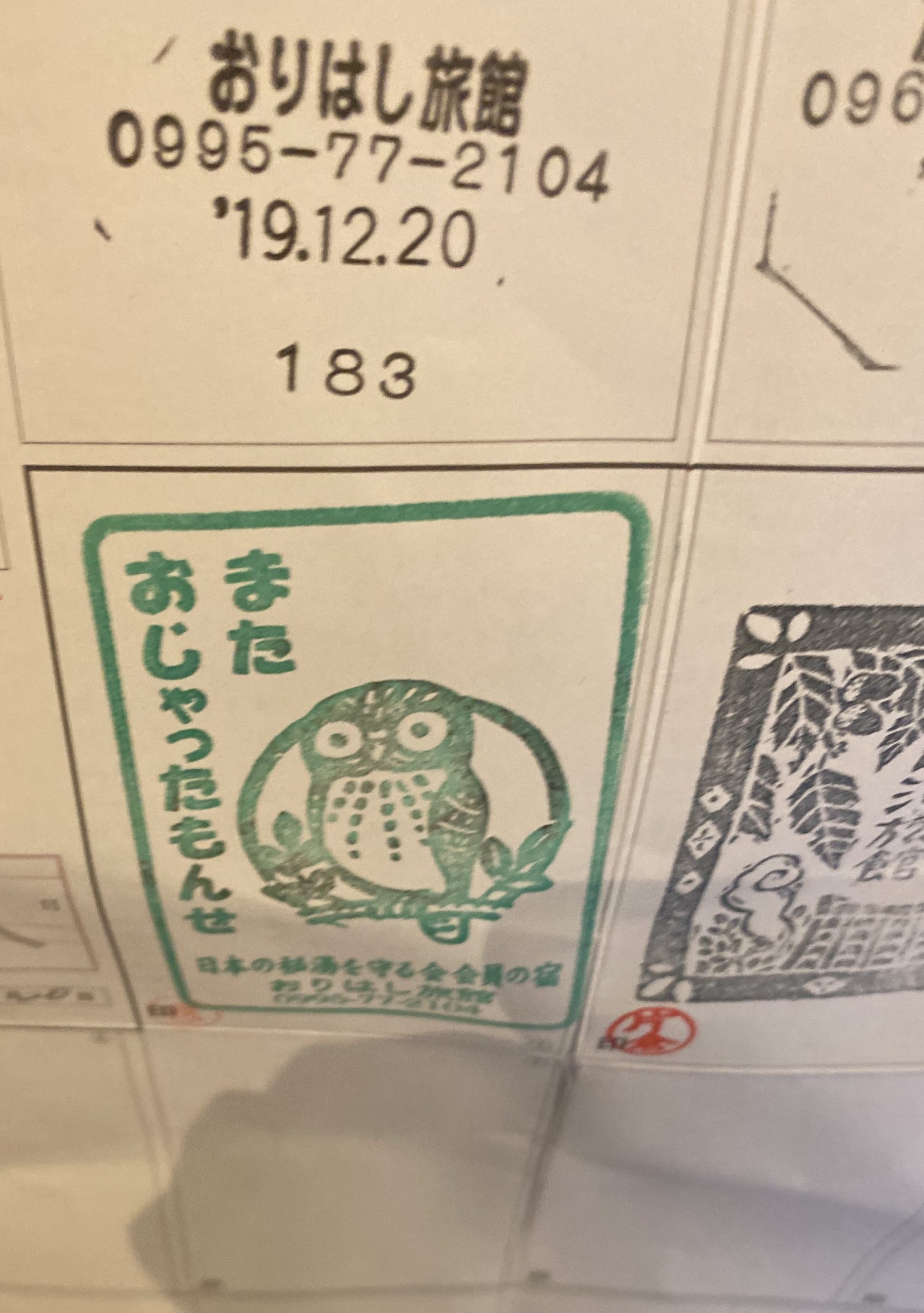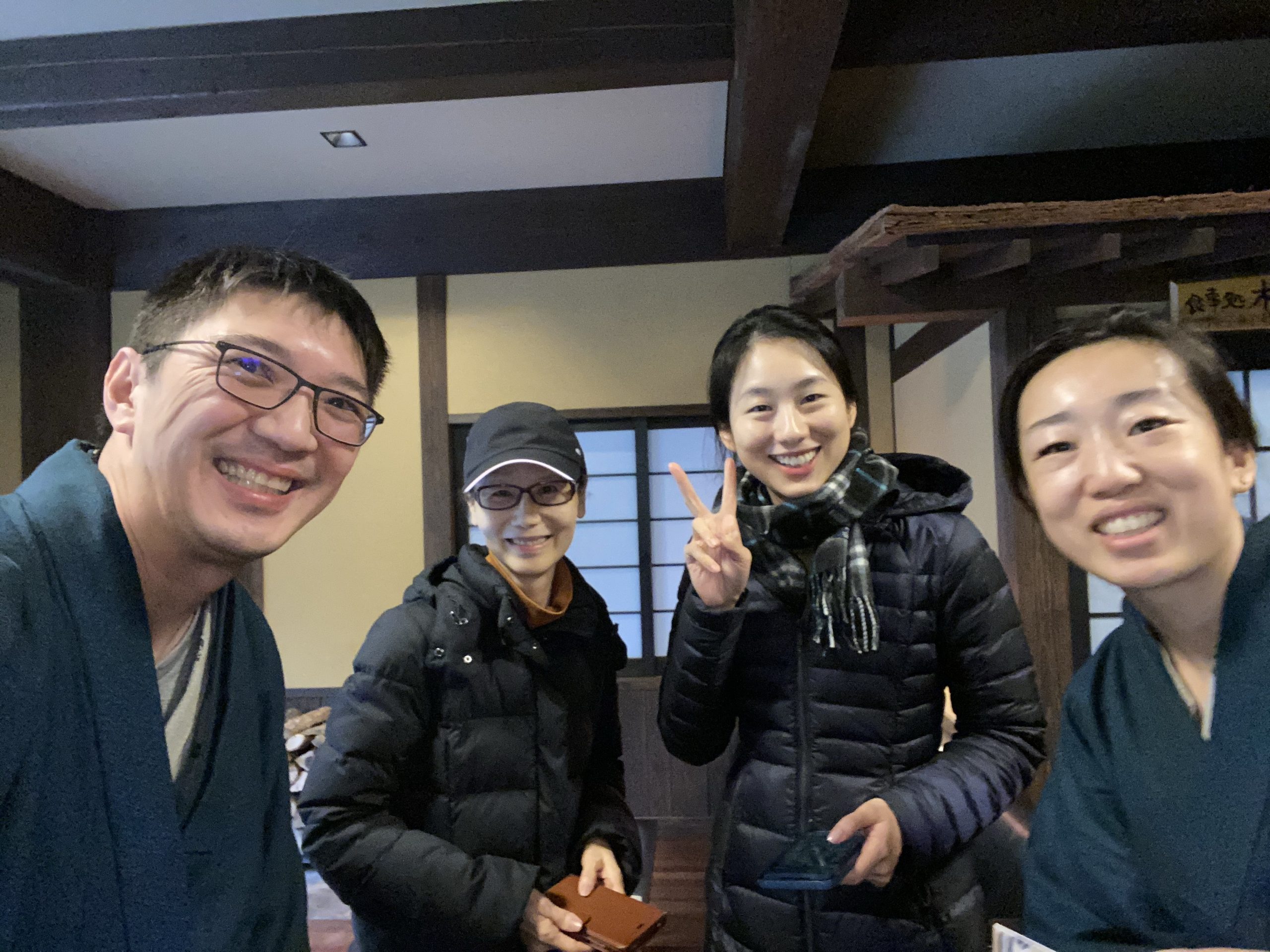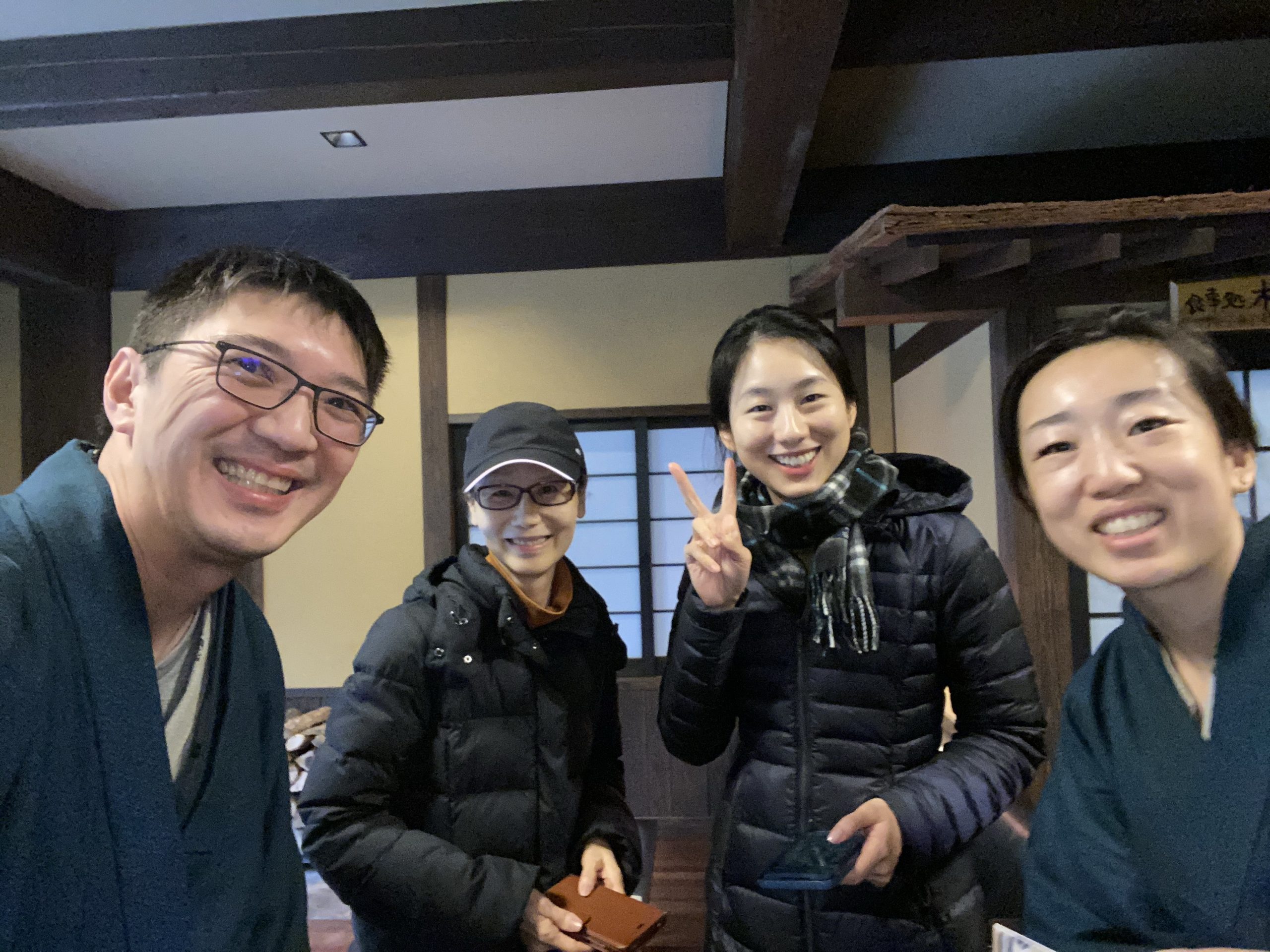 Since we are here in Kurokawa, we got to go and check out the village. We were there last night but we wanted to go and see it in the day time and maybe check out some of the shops in the village and also getting some light lunch. Our hotel ,Sango, has a complementary shuttle service to the village's information center.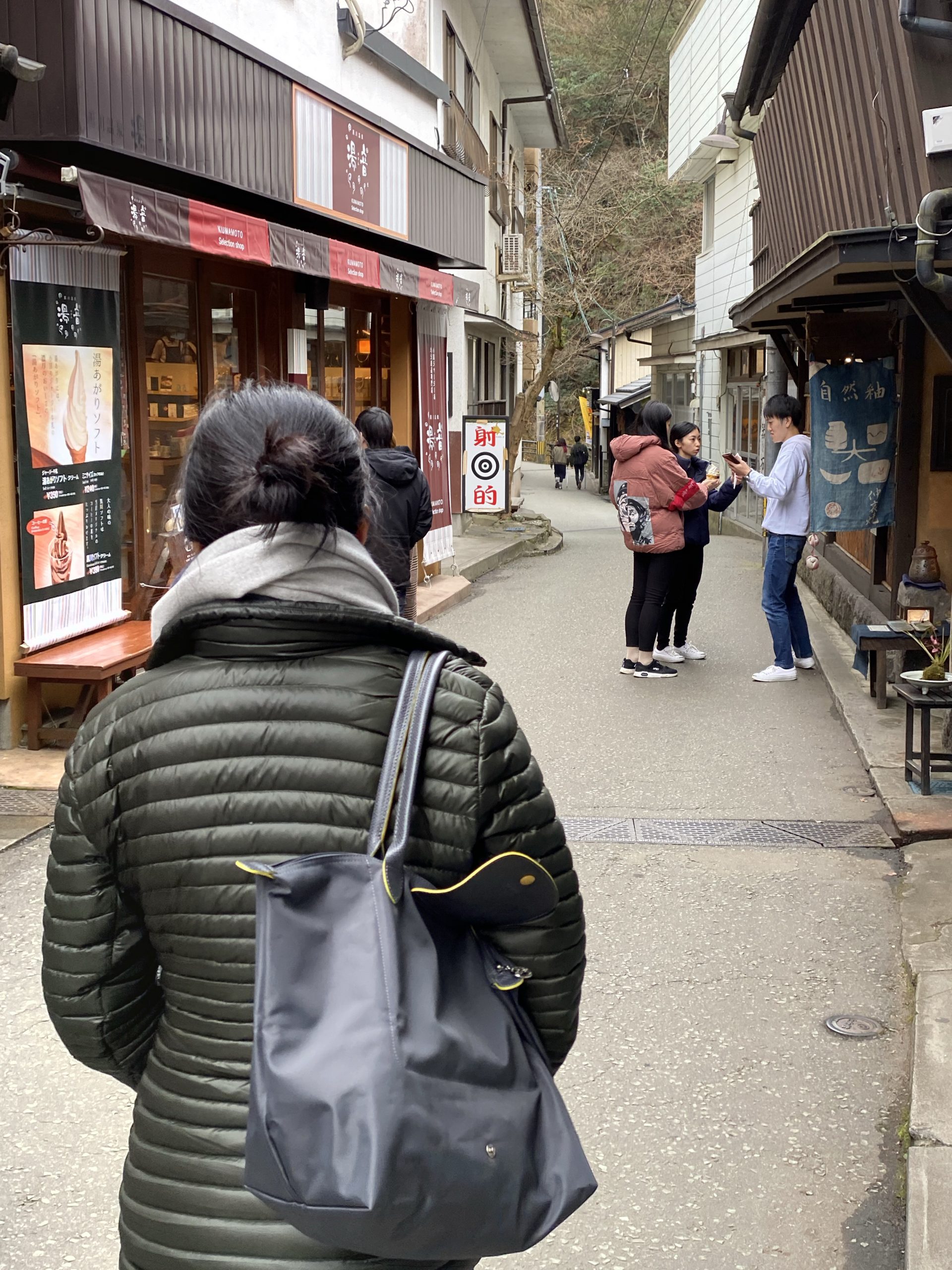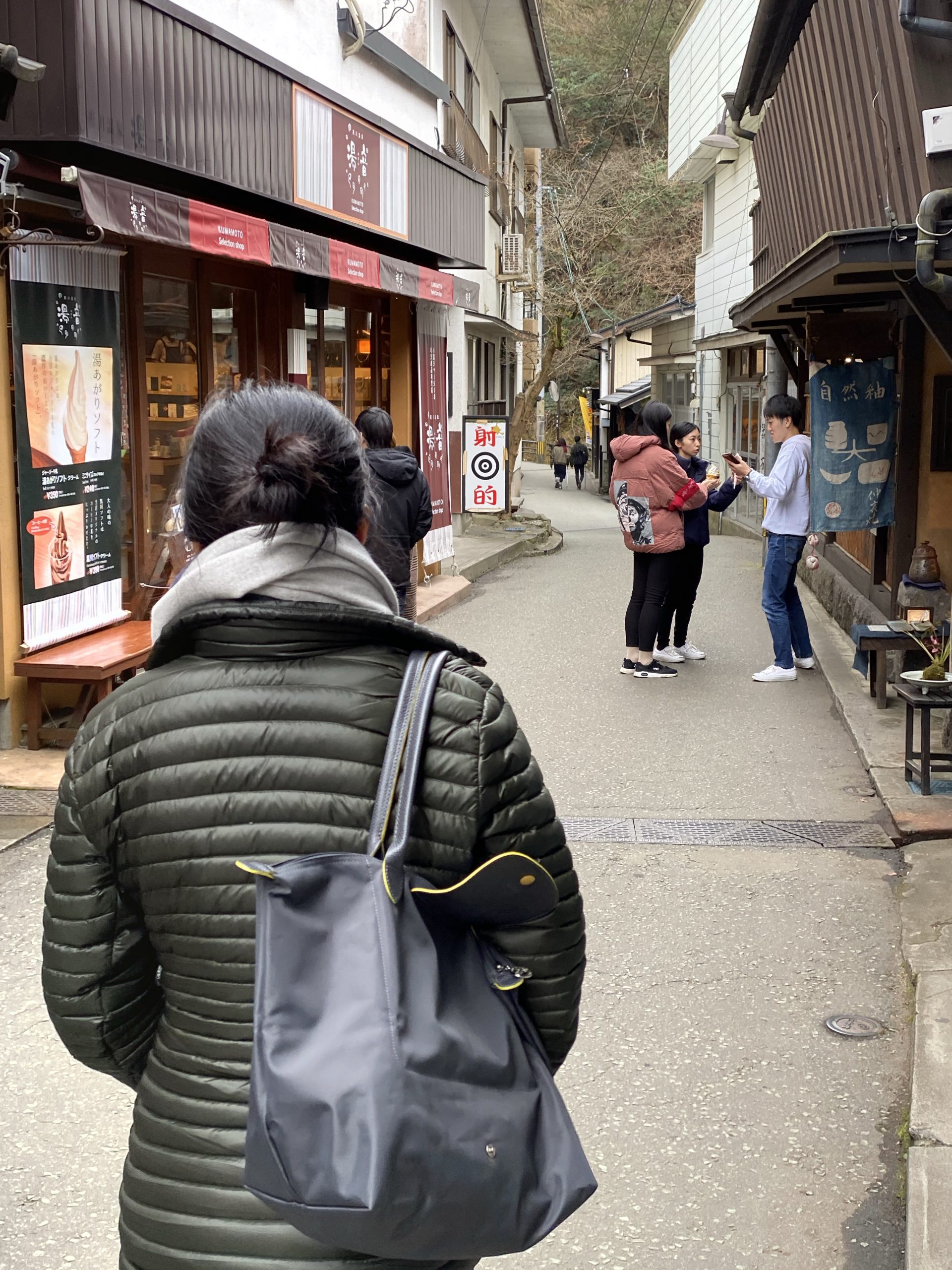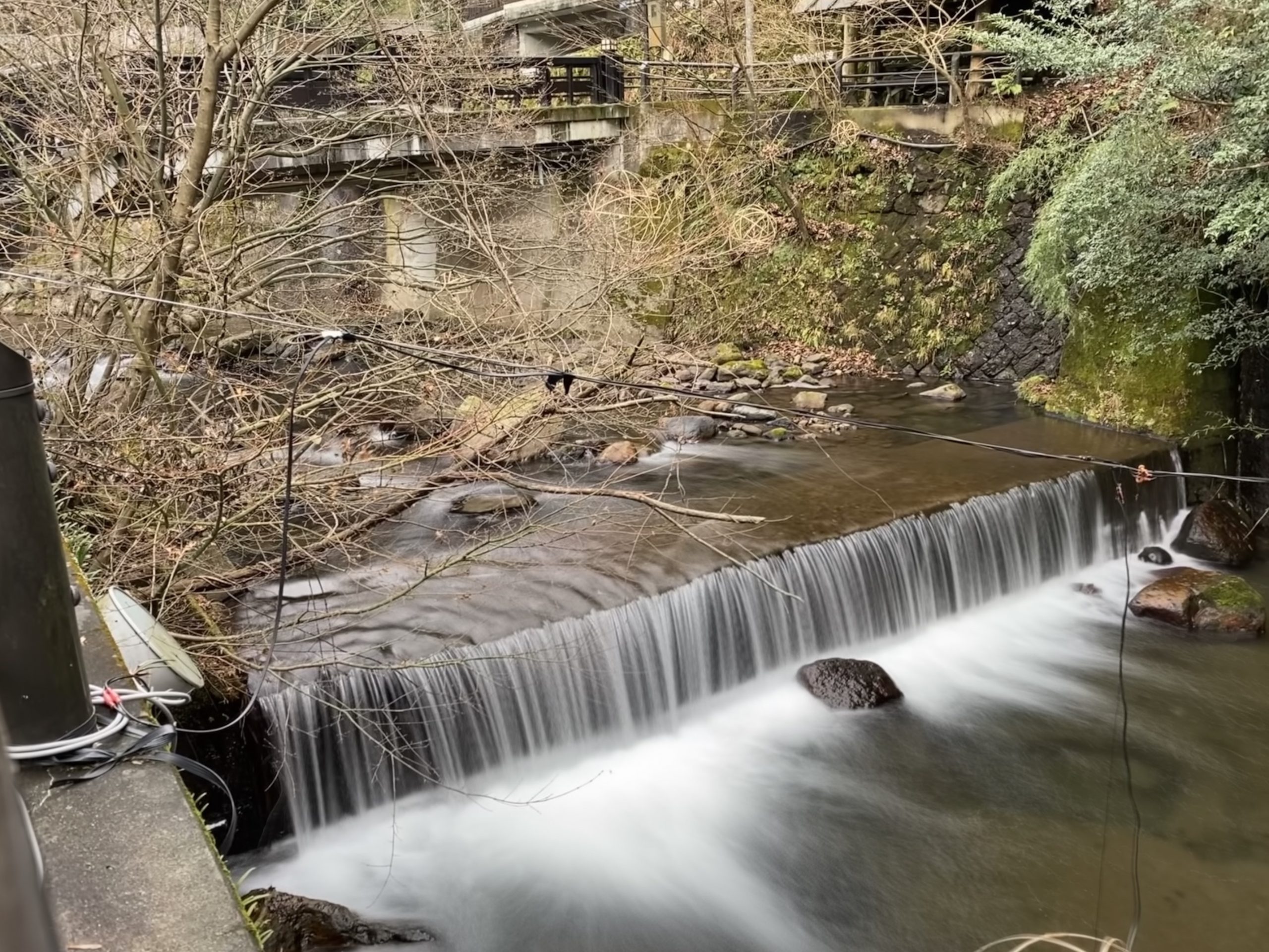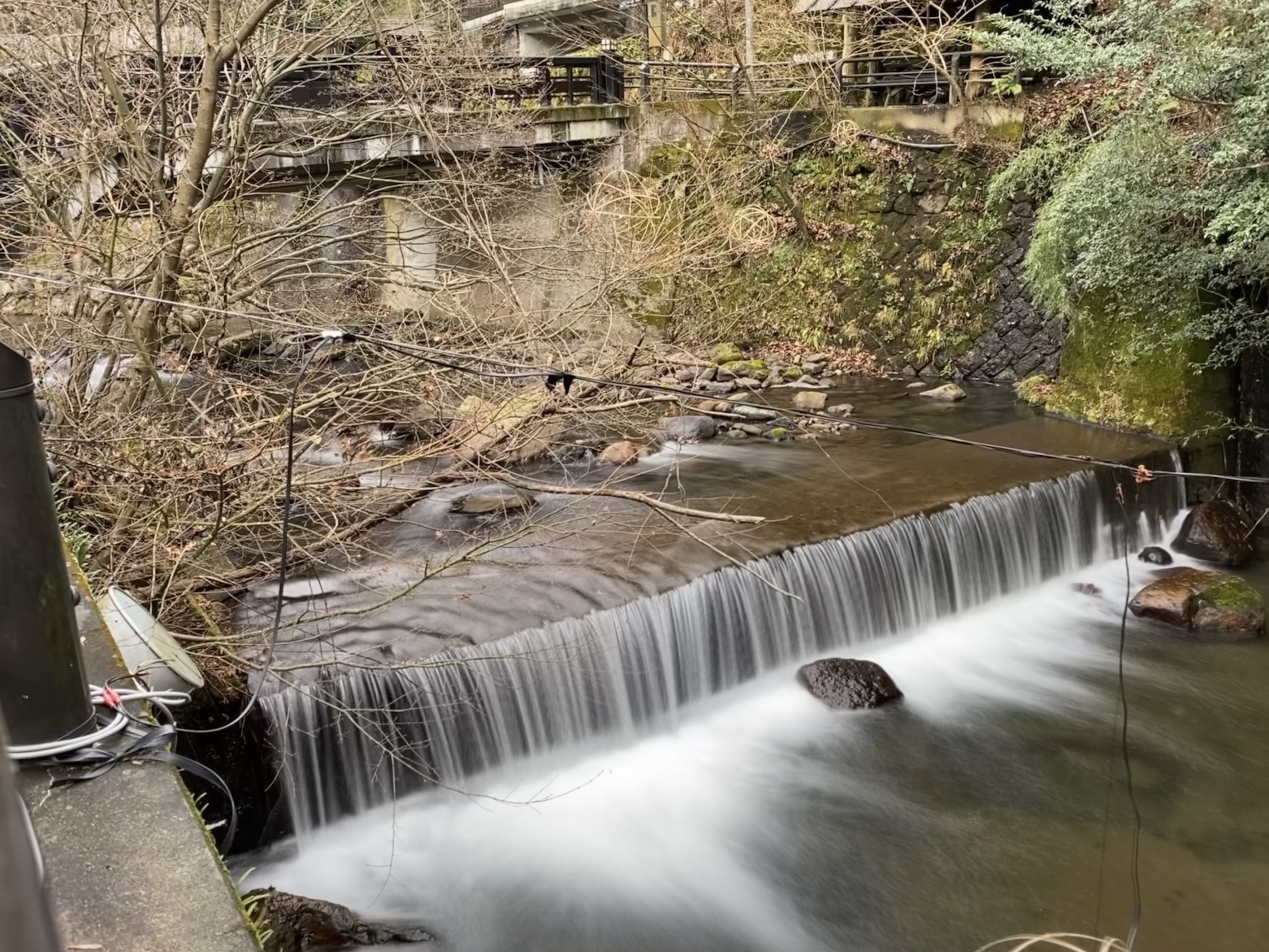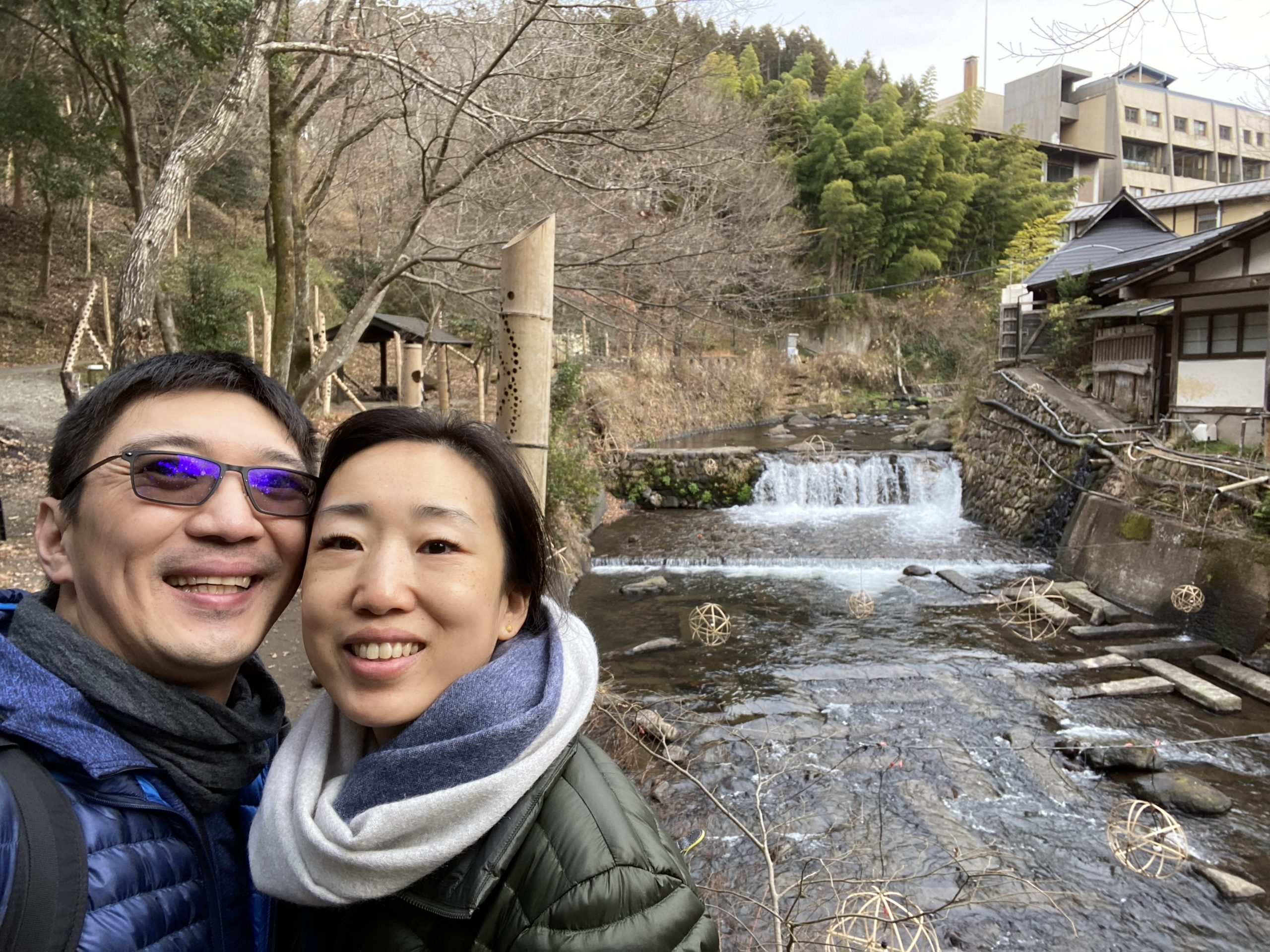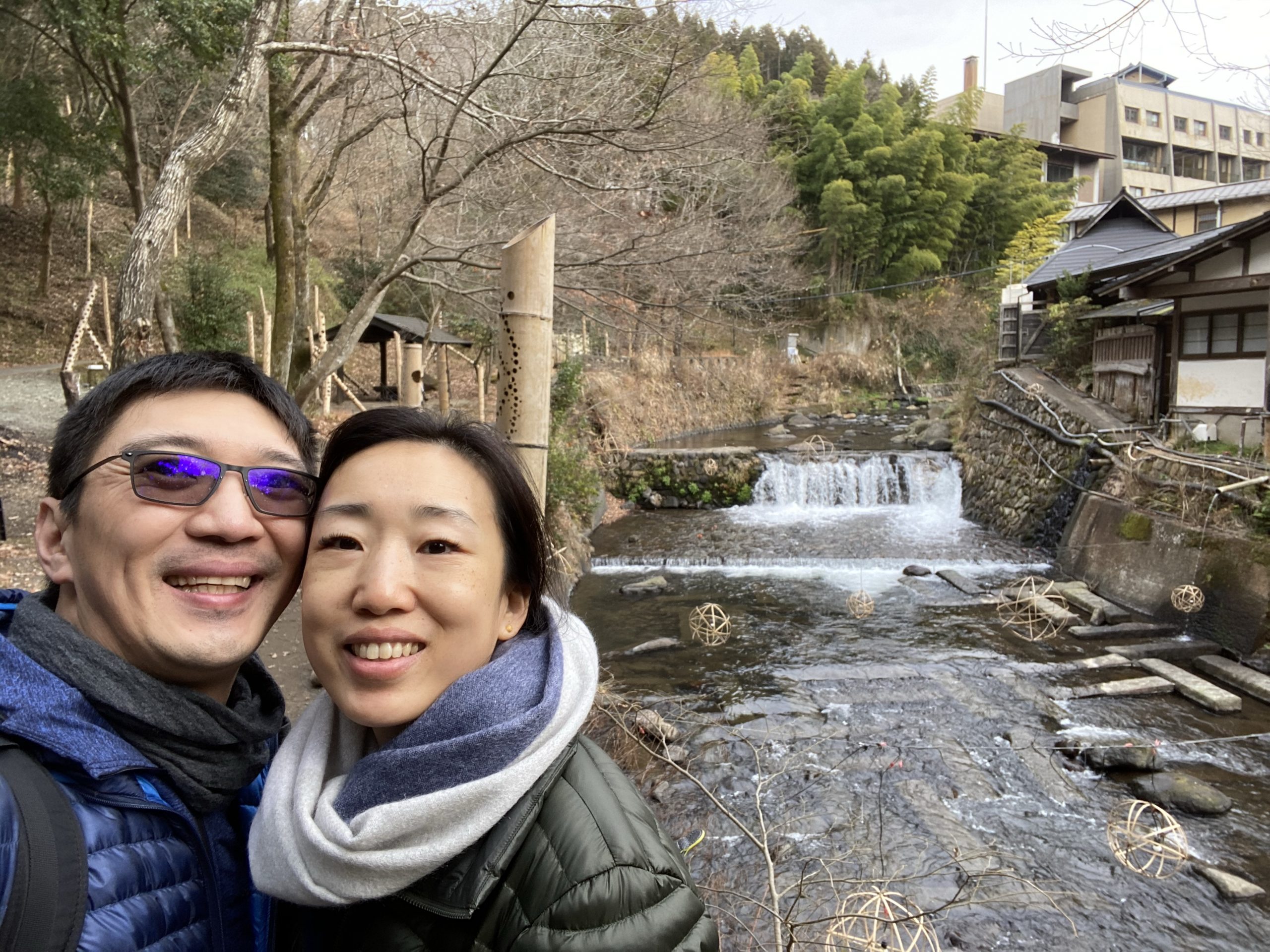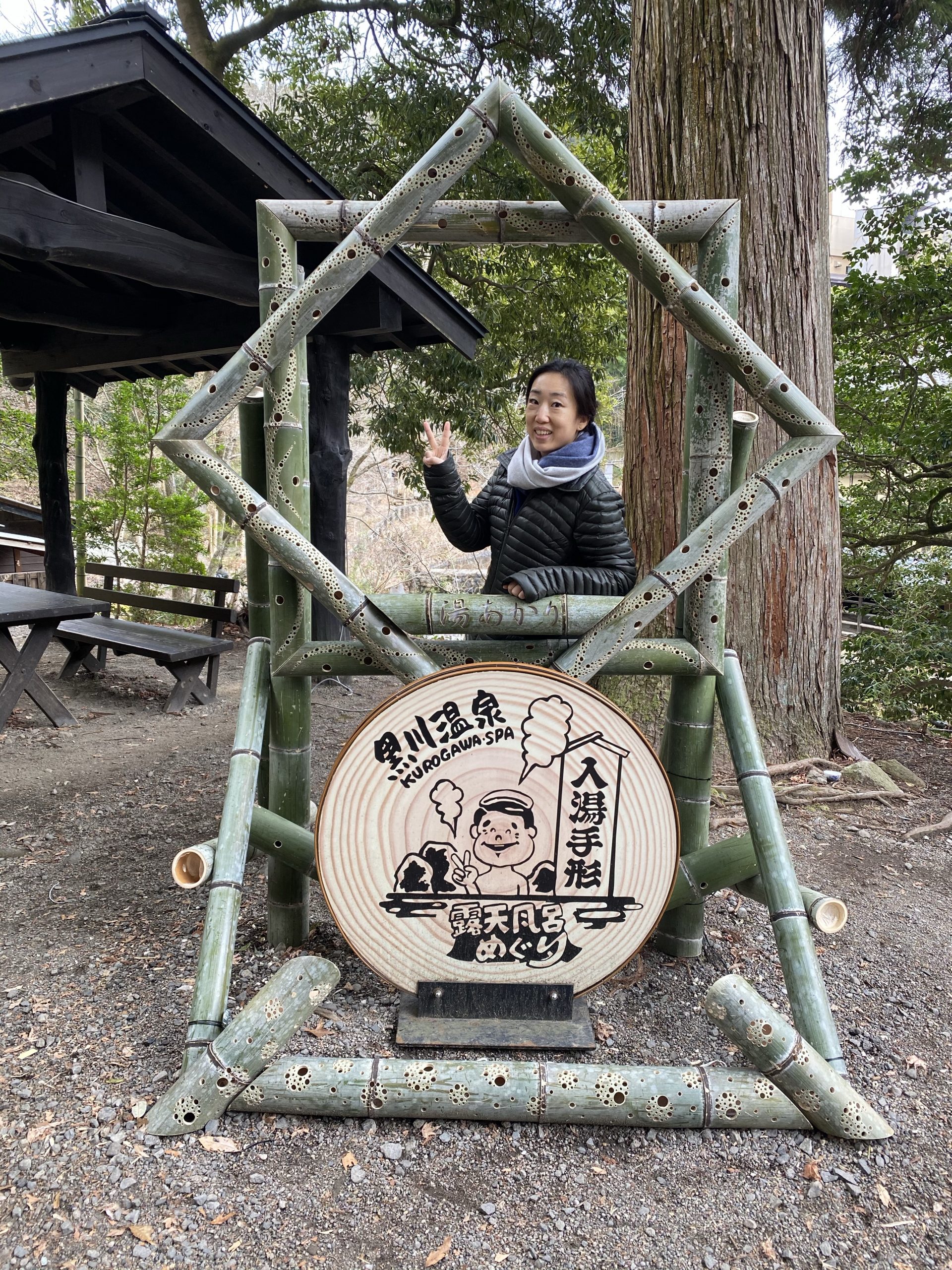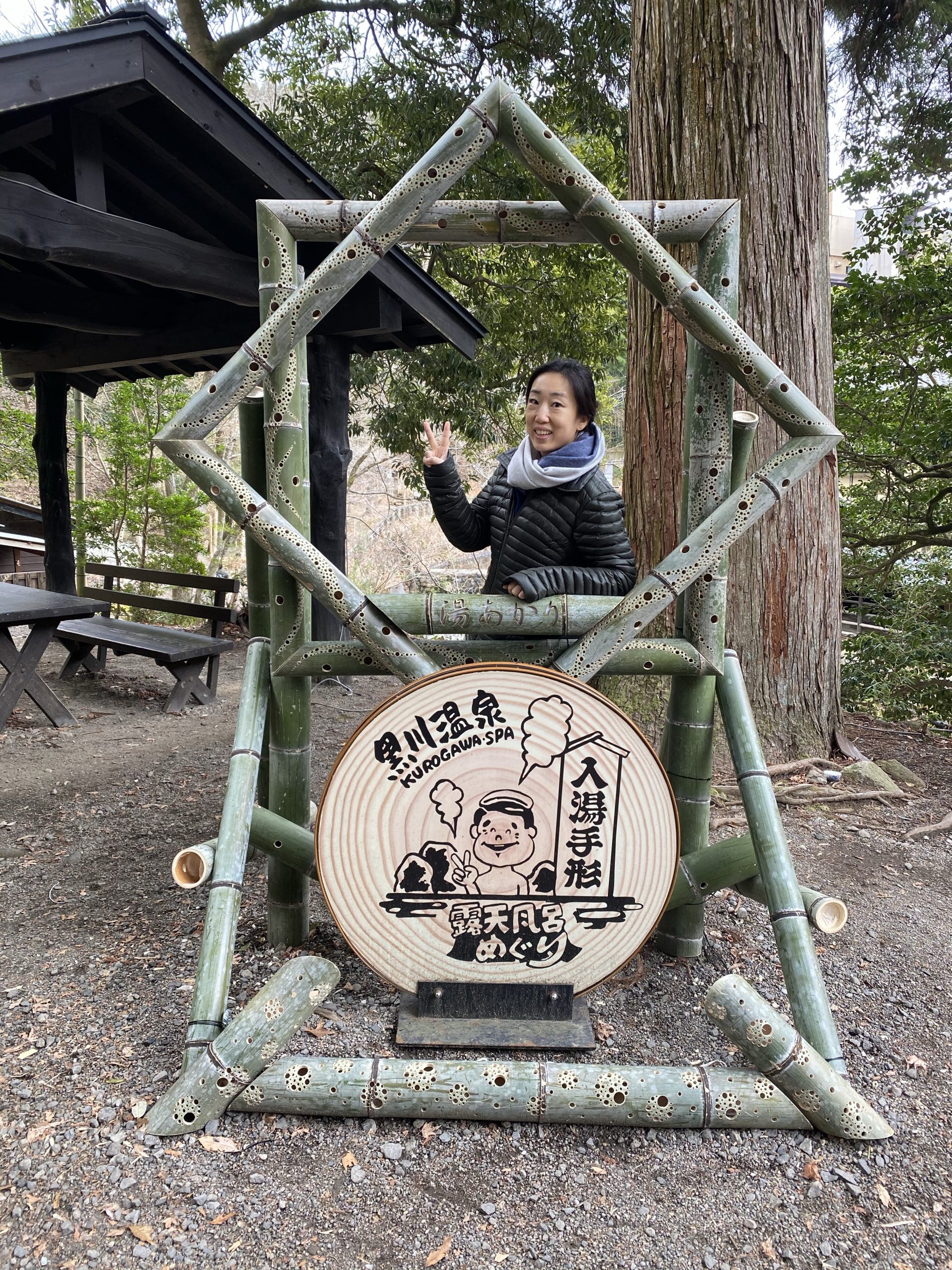 While walking the loop around the village, we saw a small sign of onsen eggs for 500 yen, approx 50 cents. Of course we got one.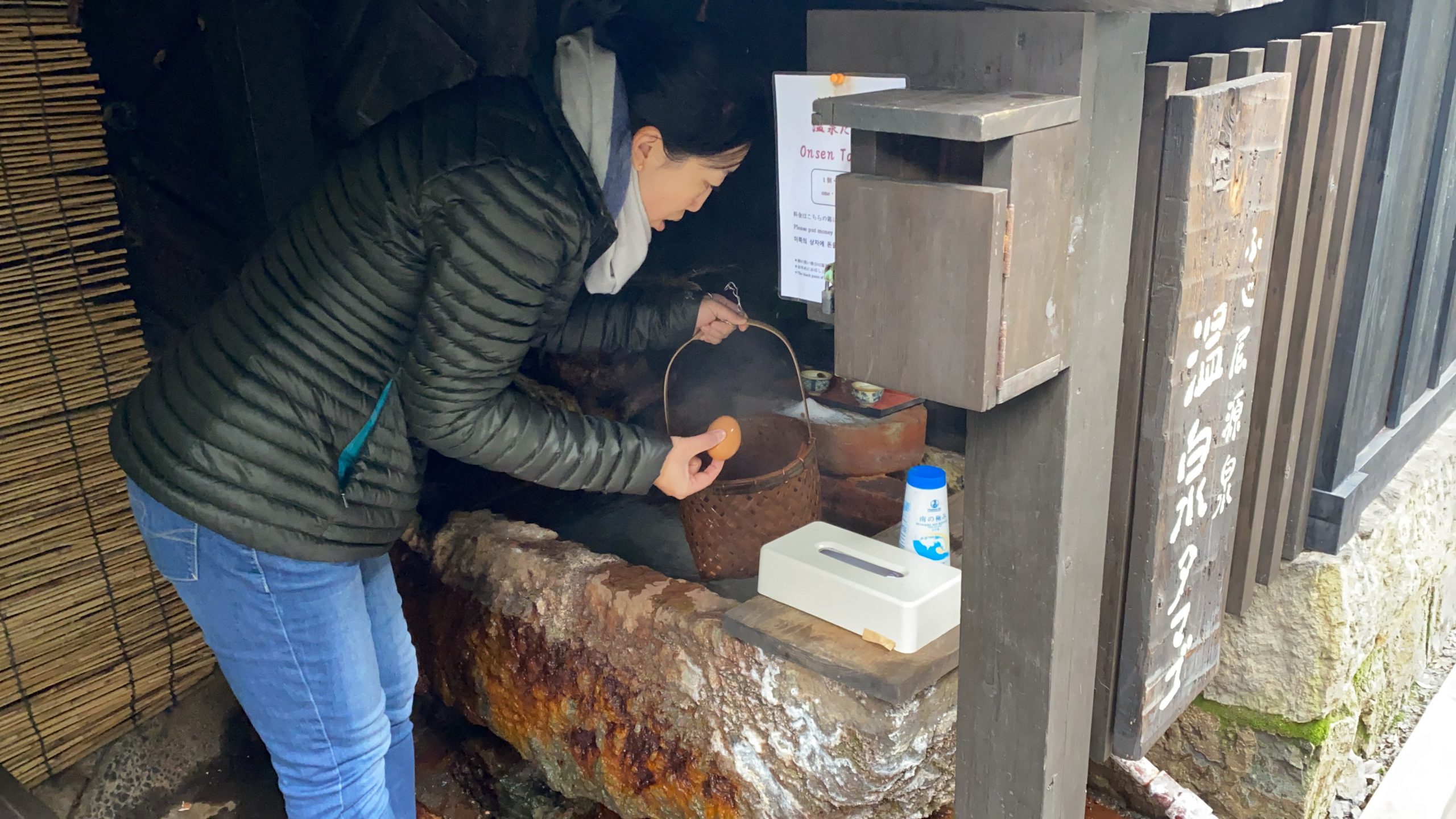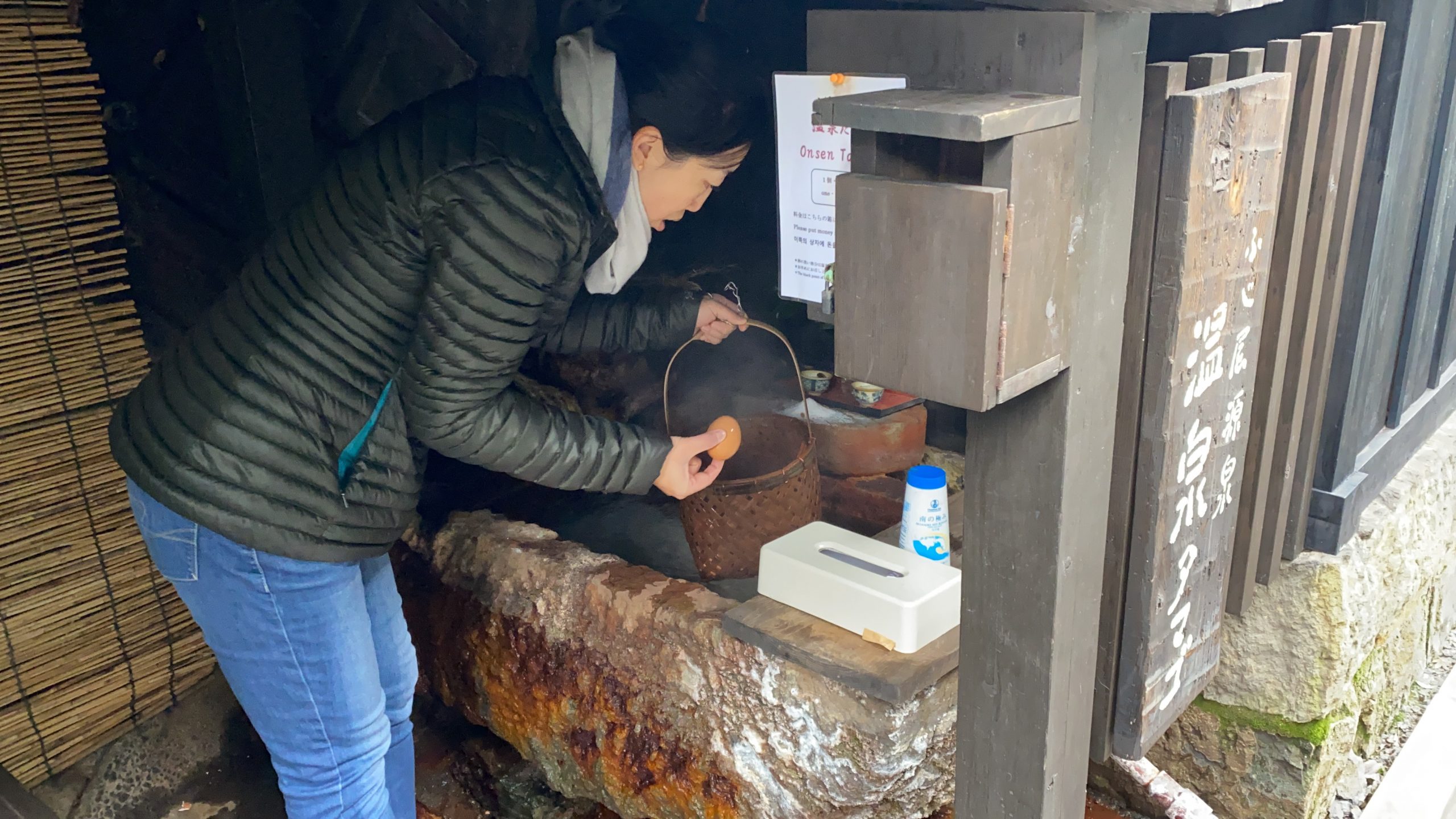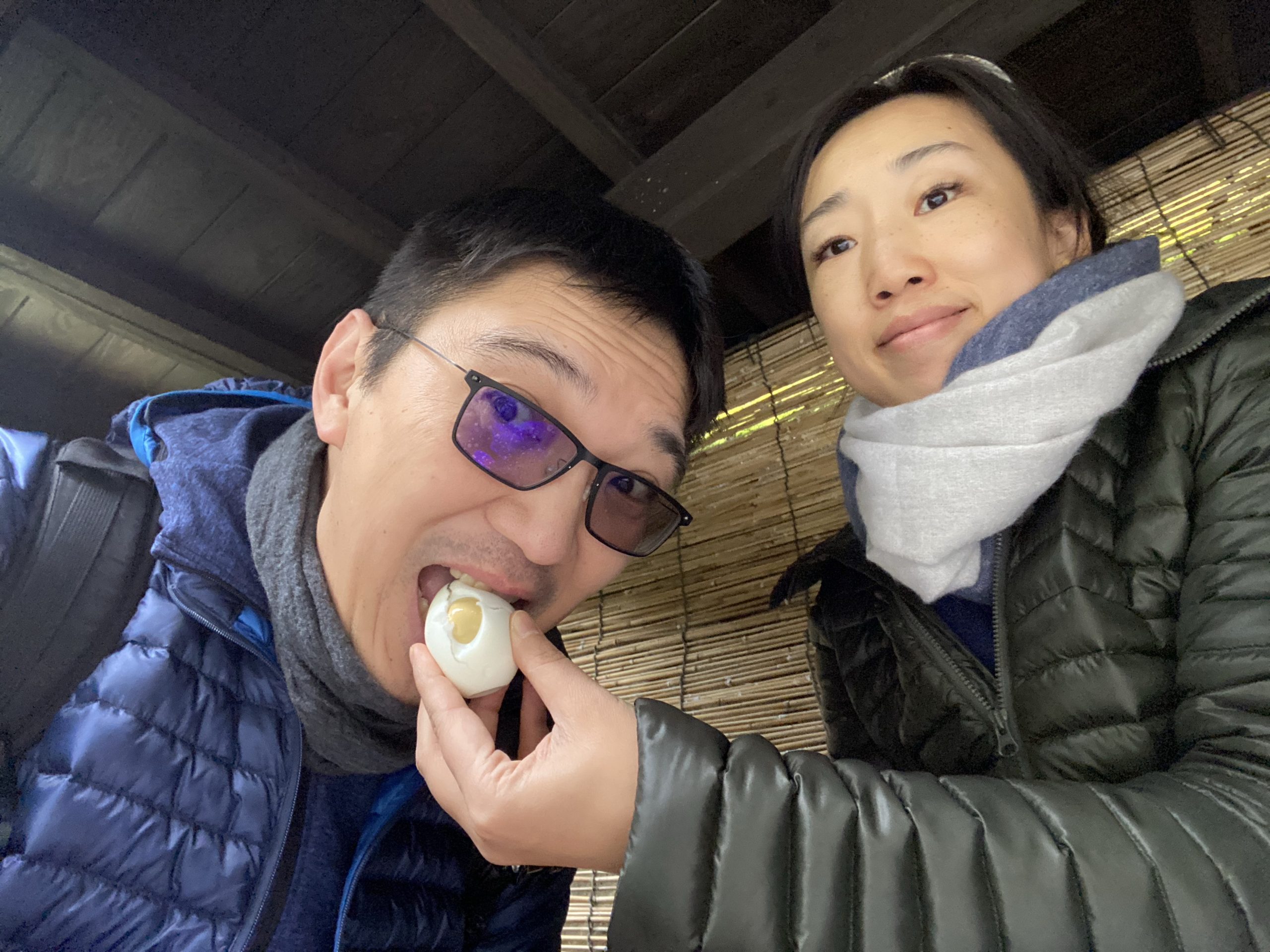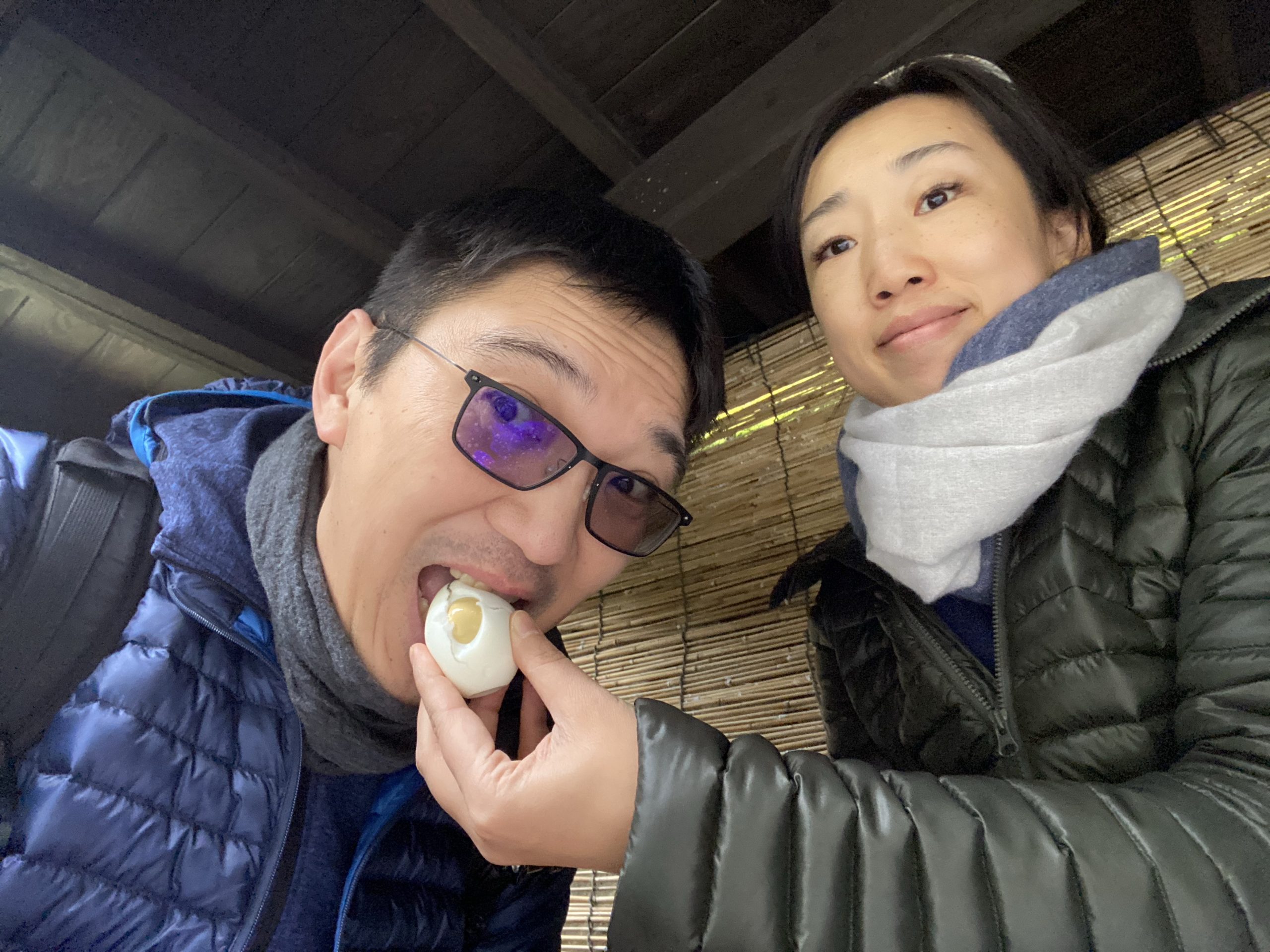 Farther on the walking tour of this beautiful onsen village, we encountered one of Hugo's buddies. It's a burgess mountain dog puppy. It was hiding underneath the bench chewing on something. It was chewing on doesn't sound right so I wanted to check it out. Vicky says to "be careful, he's not Hugo" as I try to stick my hand in his mouth to see what he is chewing. I thought it was a plastic bottle cap and shortly after the pup spits out a small rock. I knew it was not right. I talked to the dog a bit and threw the rock away and the puppy went after the rock trying to find it again. Stupid dog! We try to distract it by playing with it a bit and it began to chew on me!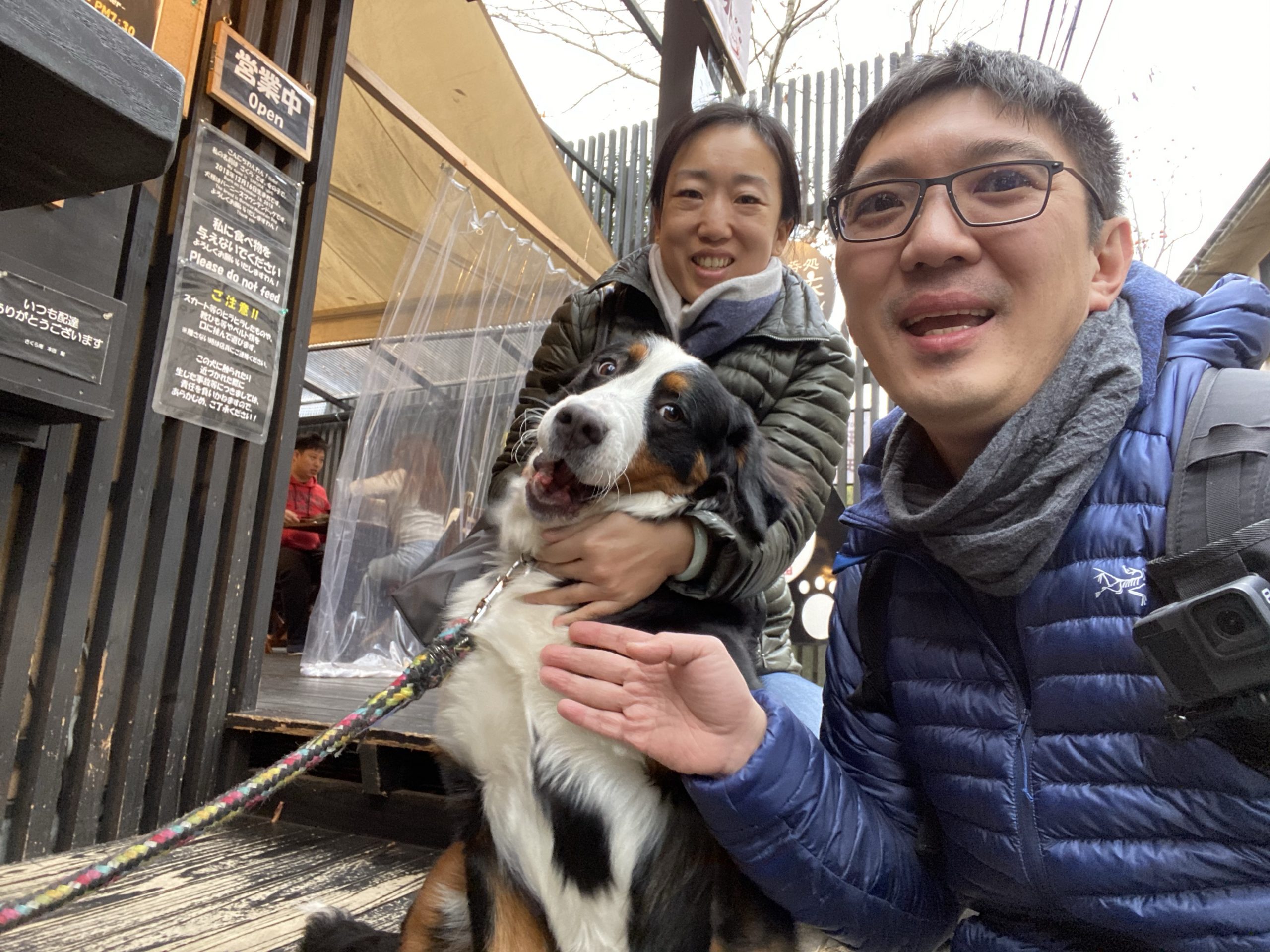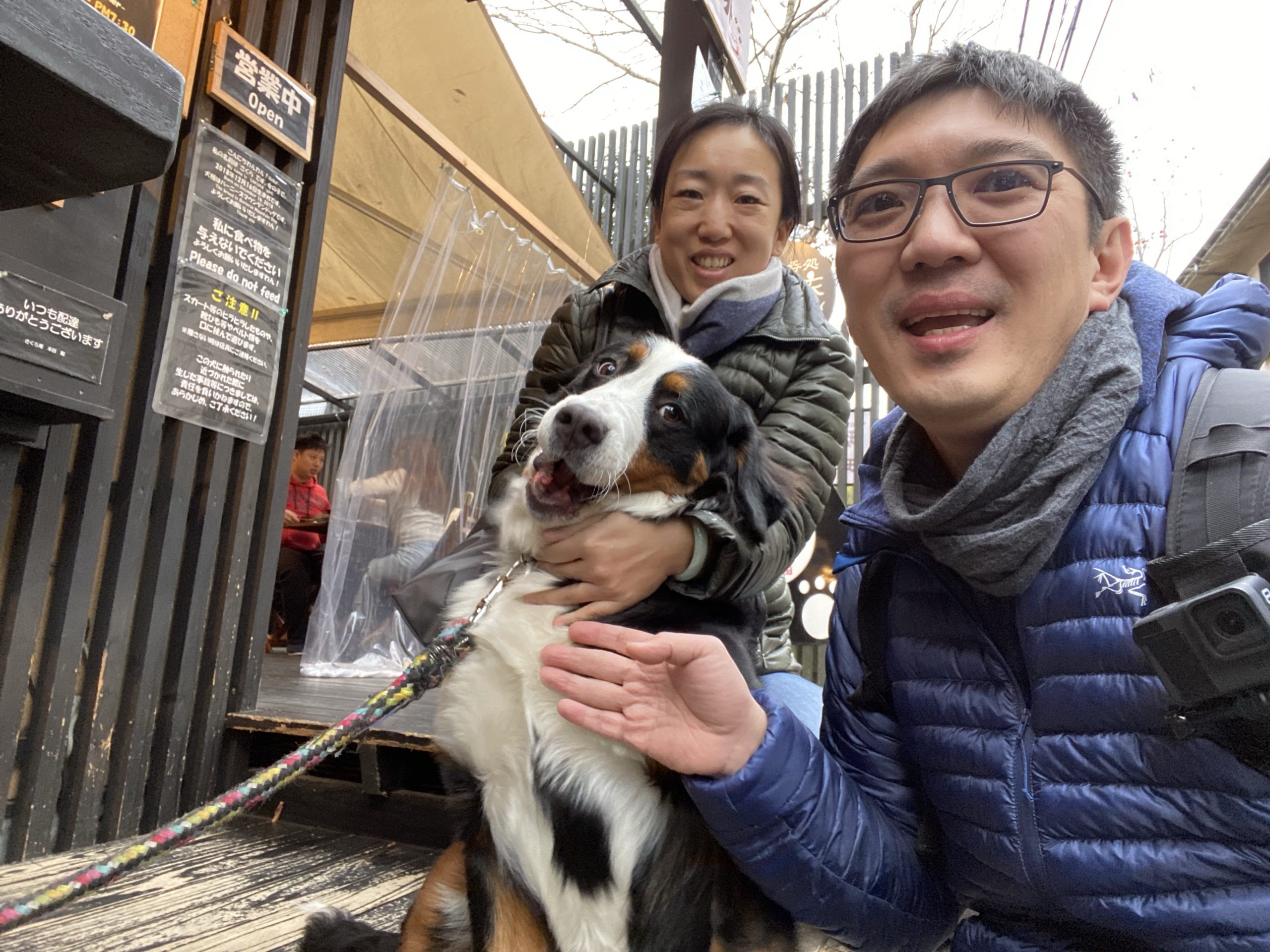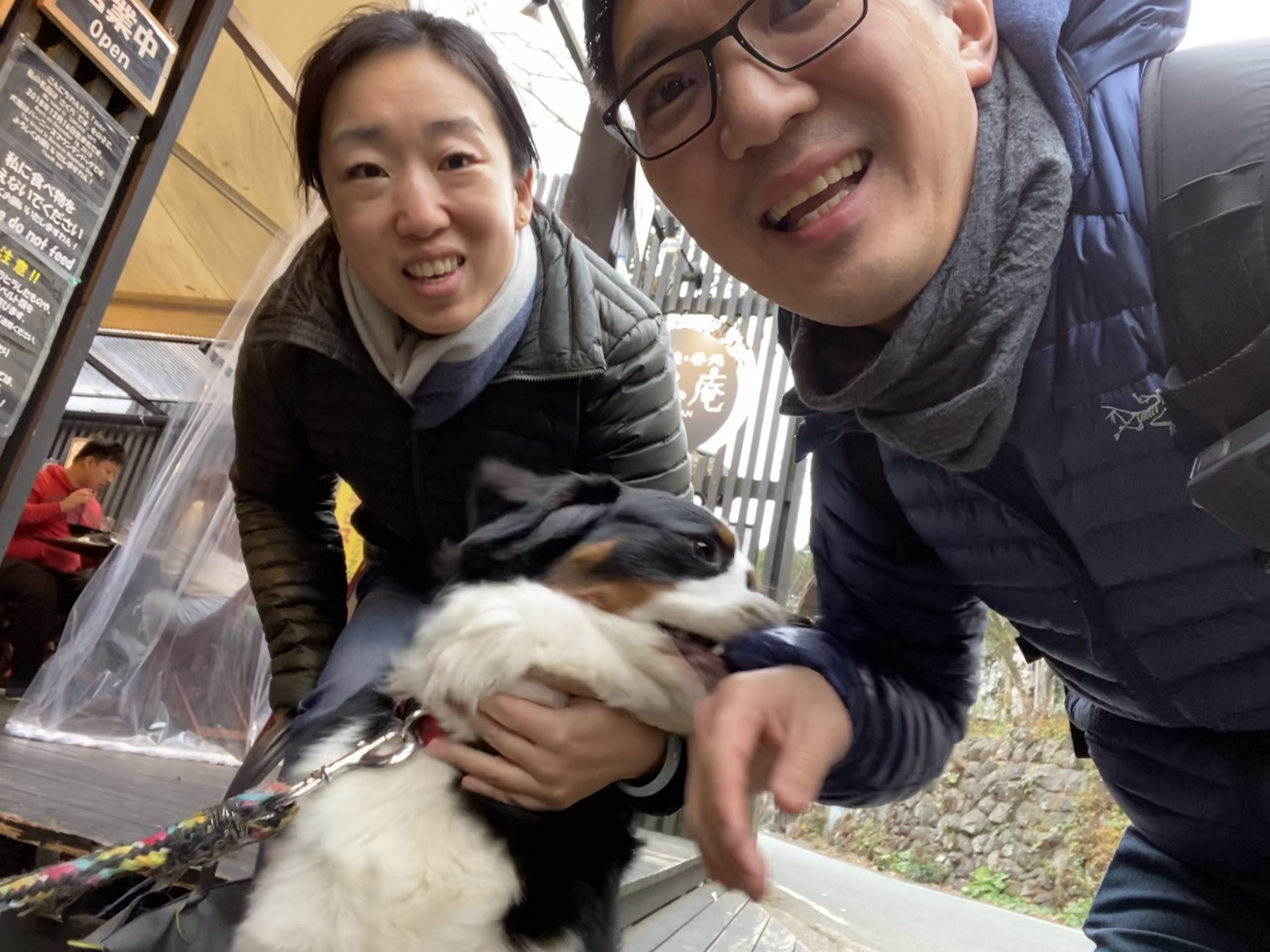 At the end of our loop around the onsen village, we were hungry, it was passed our lunch time. We found this Japanese Tofu place right next to the information center. We wanted something light so we ordered just one set to share.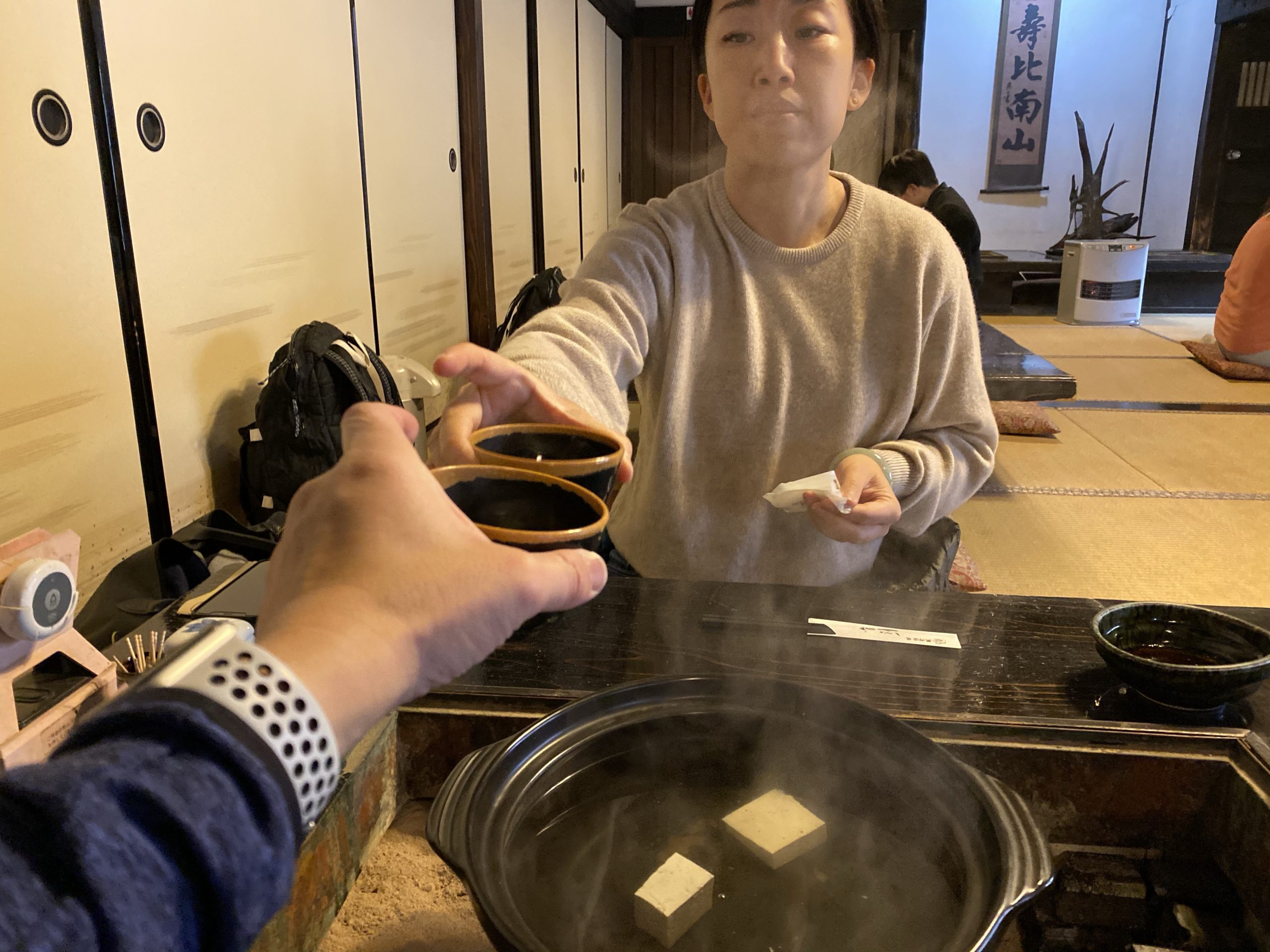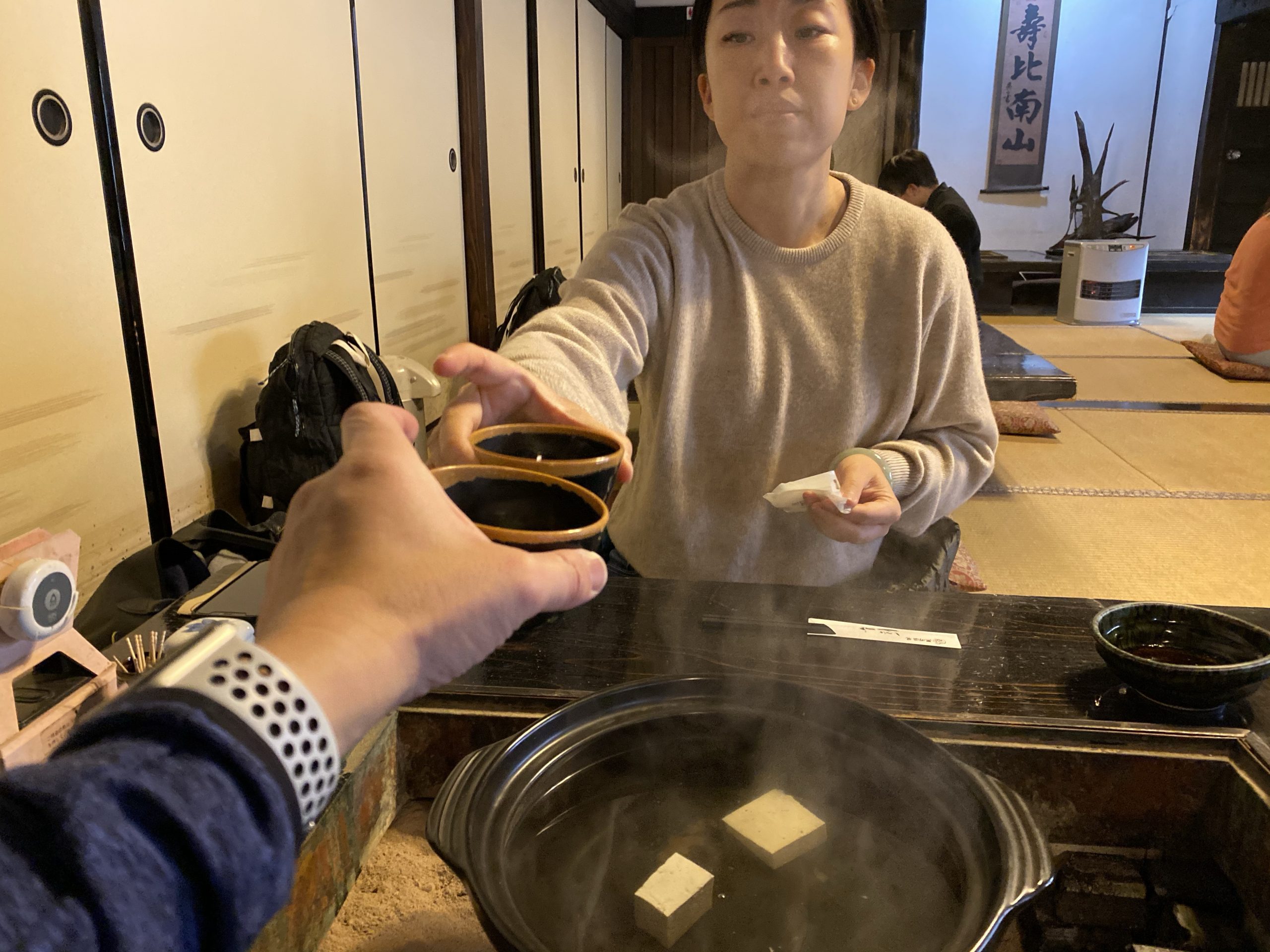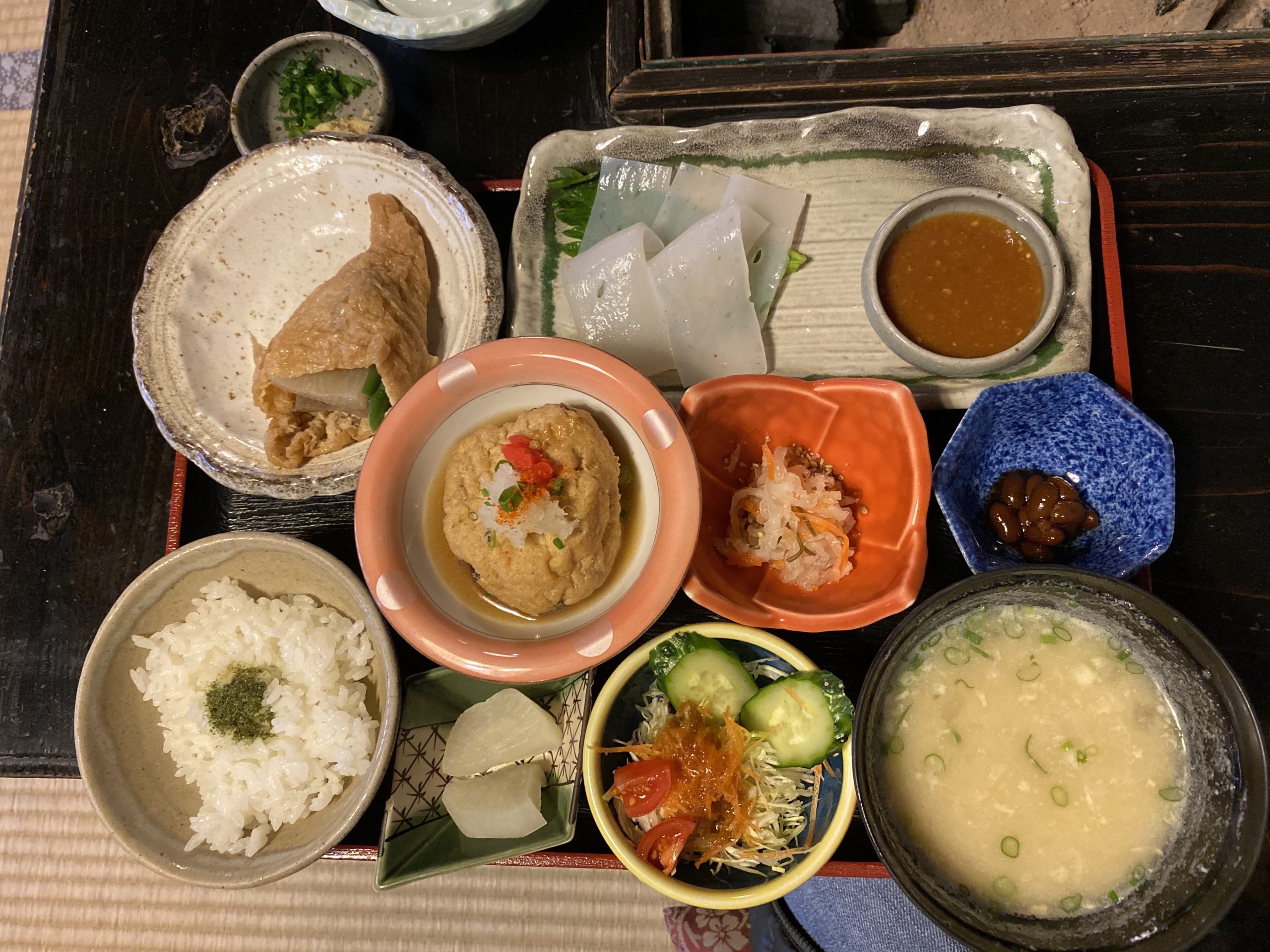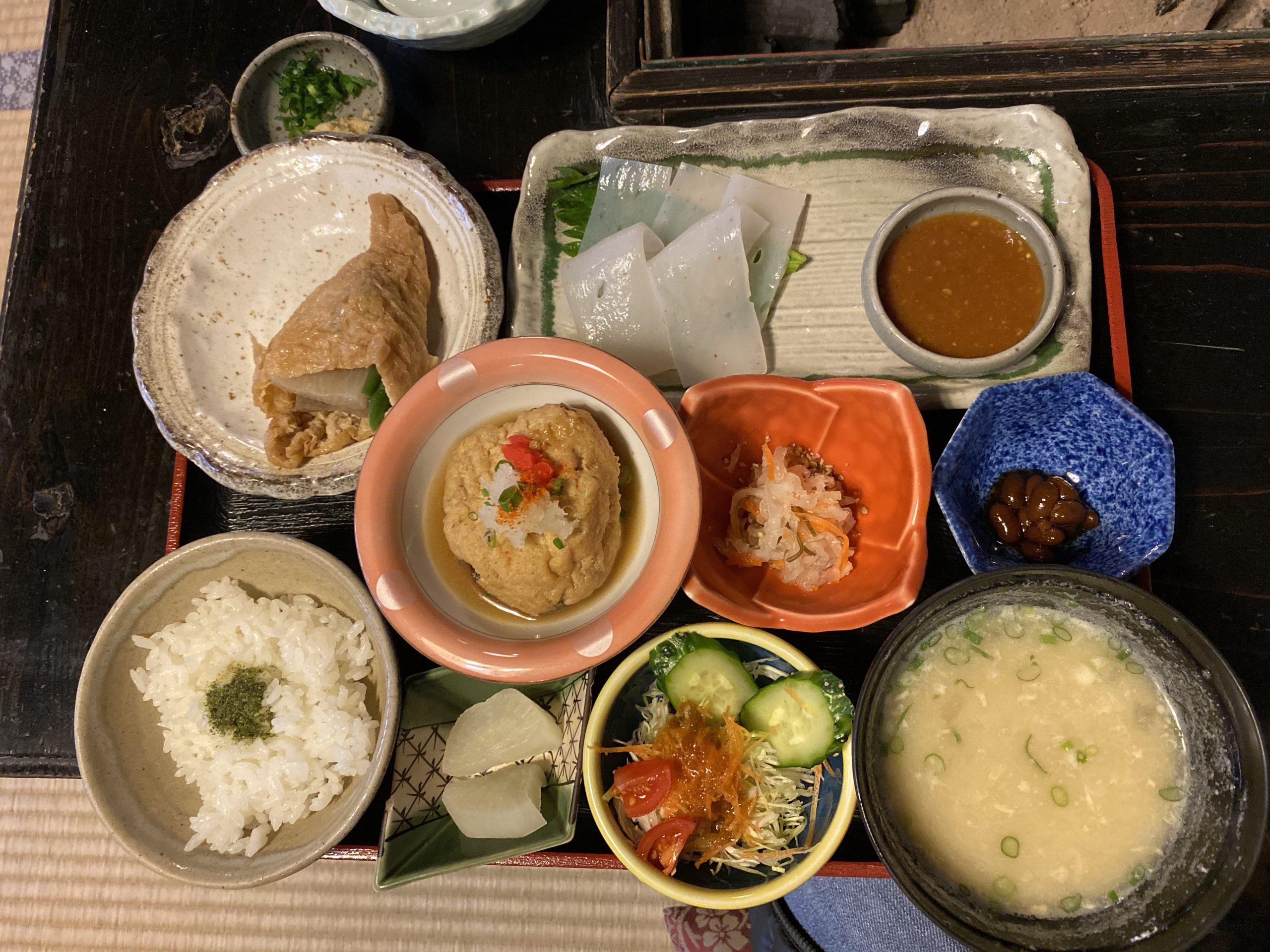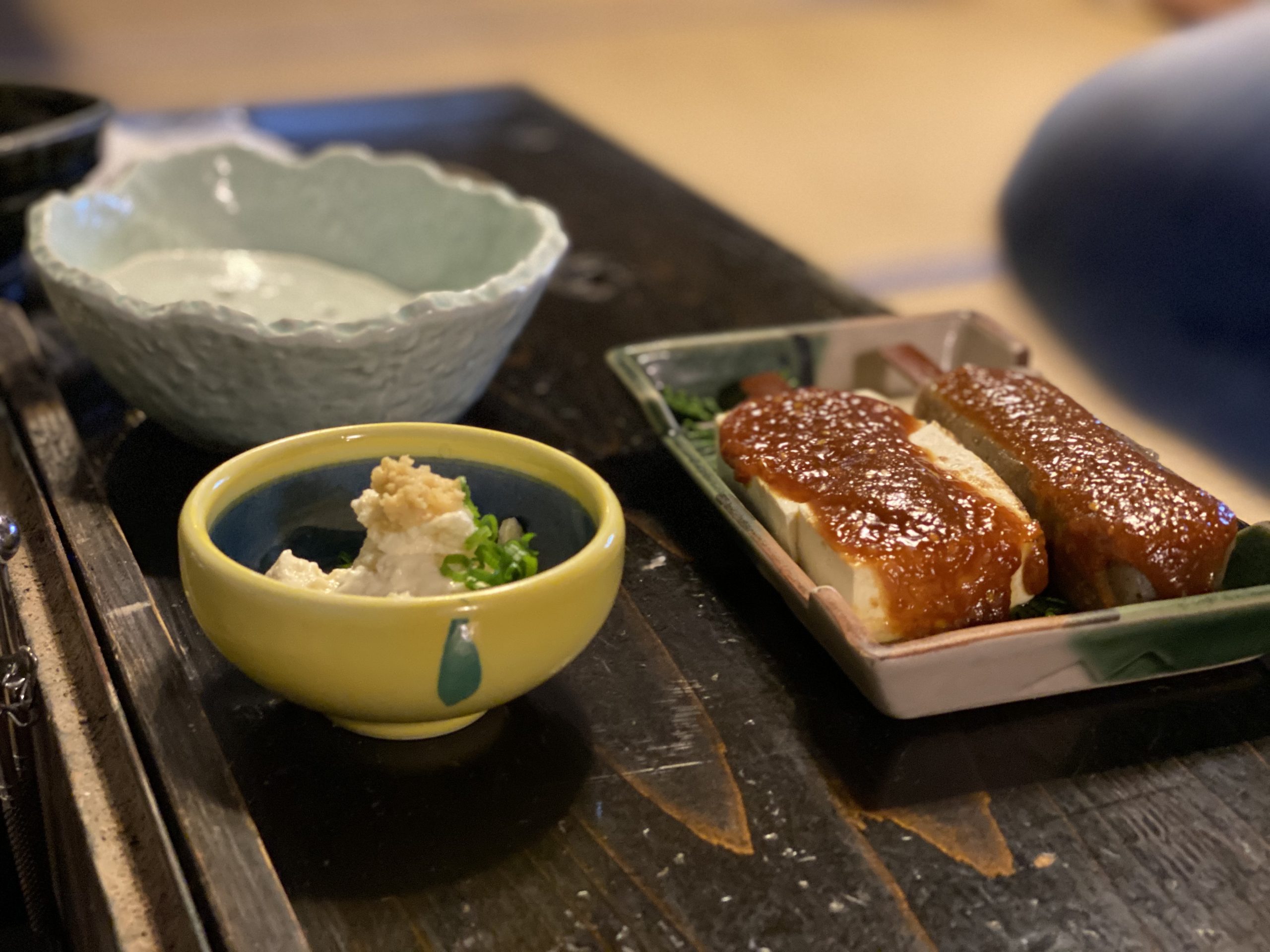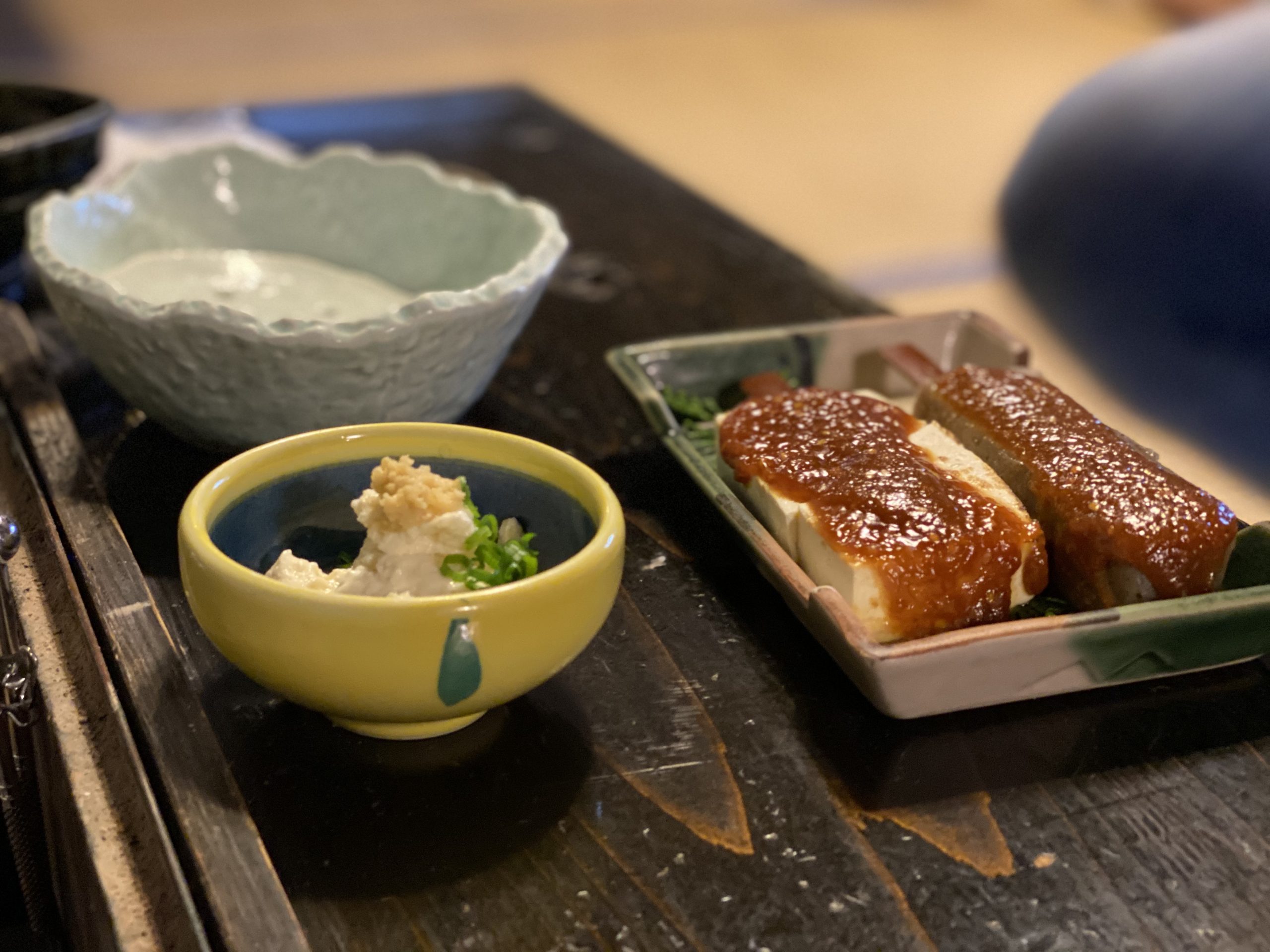 After lunch we decided to walk back home to burn off some of this lunch. But first on the way back, our new friends told us that the cream puff place in the village was awesome, so we got to try it out.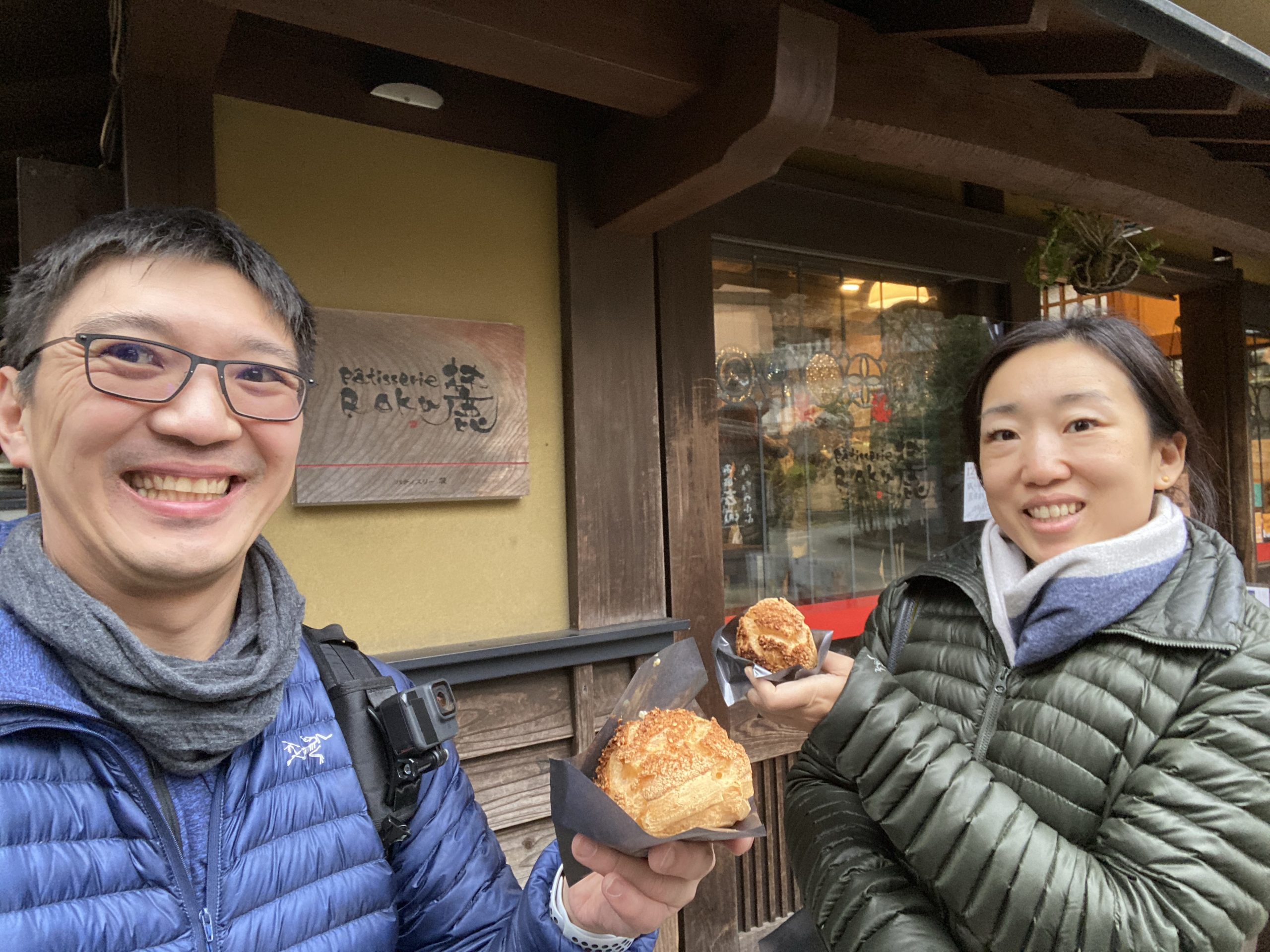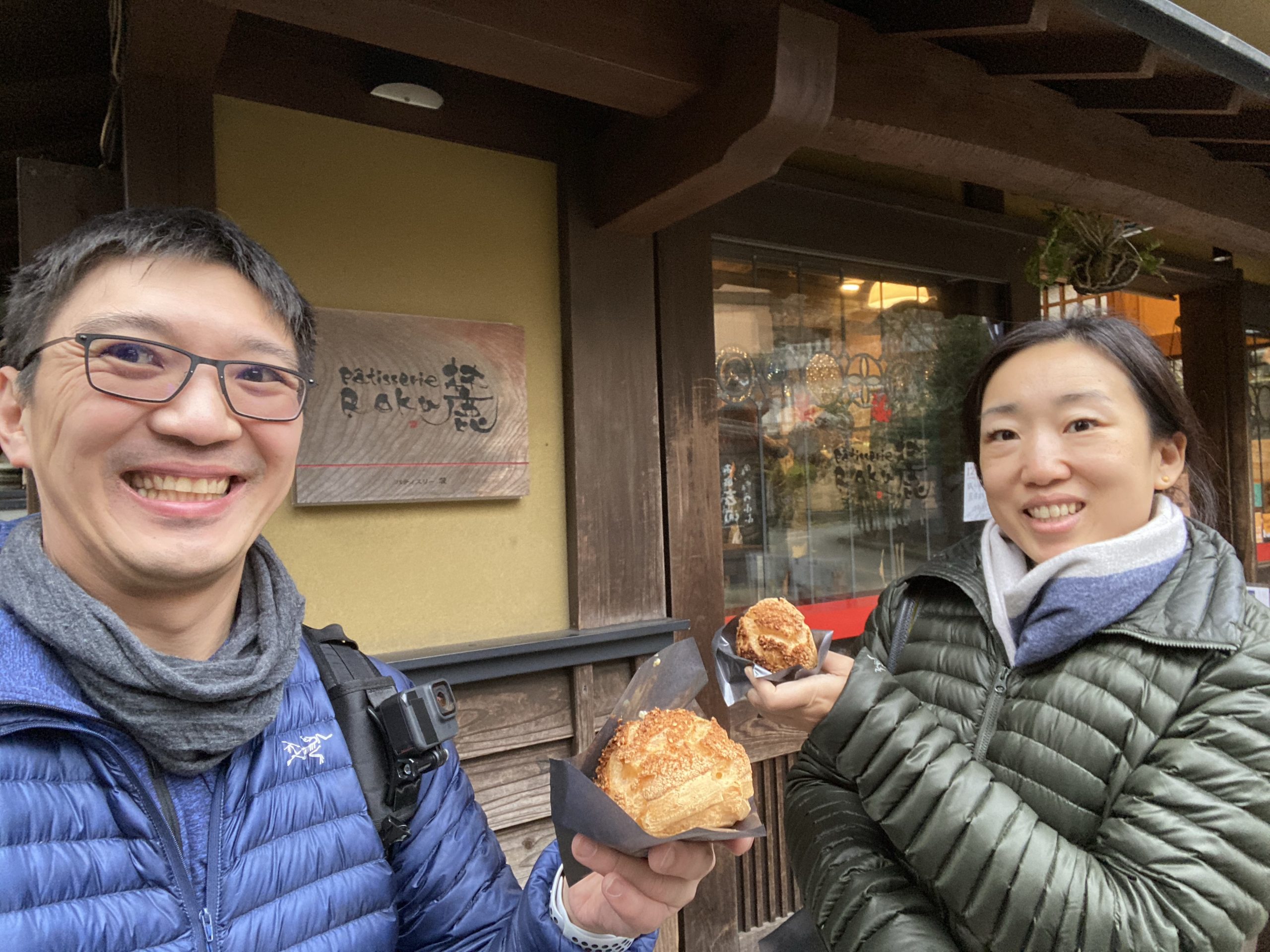 With our tummy full of puffs and tofu, we are off for our 15 minutes walk back to the ryokan. Along the way it was just relaxing and beautiful.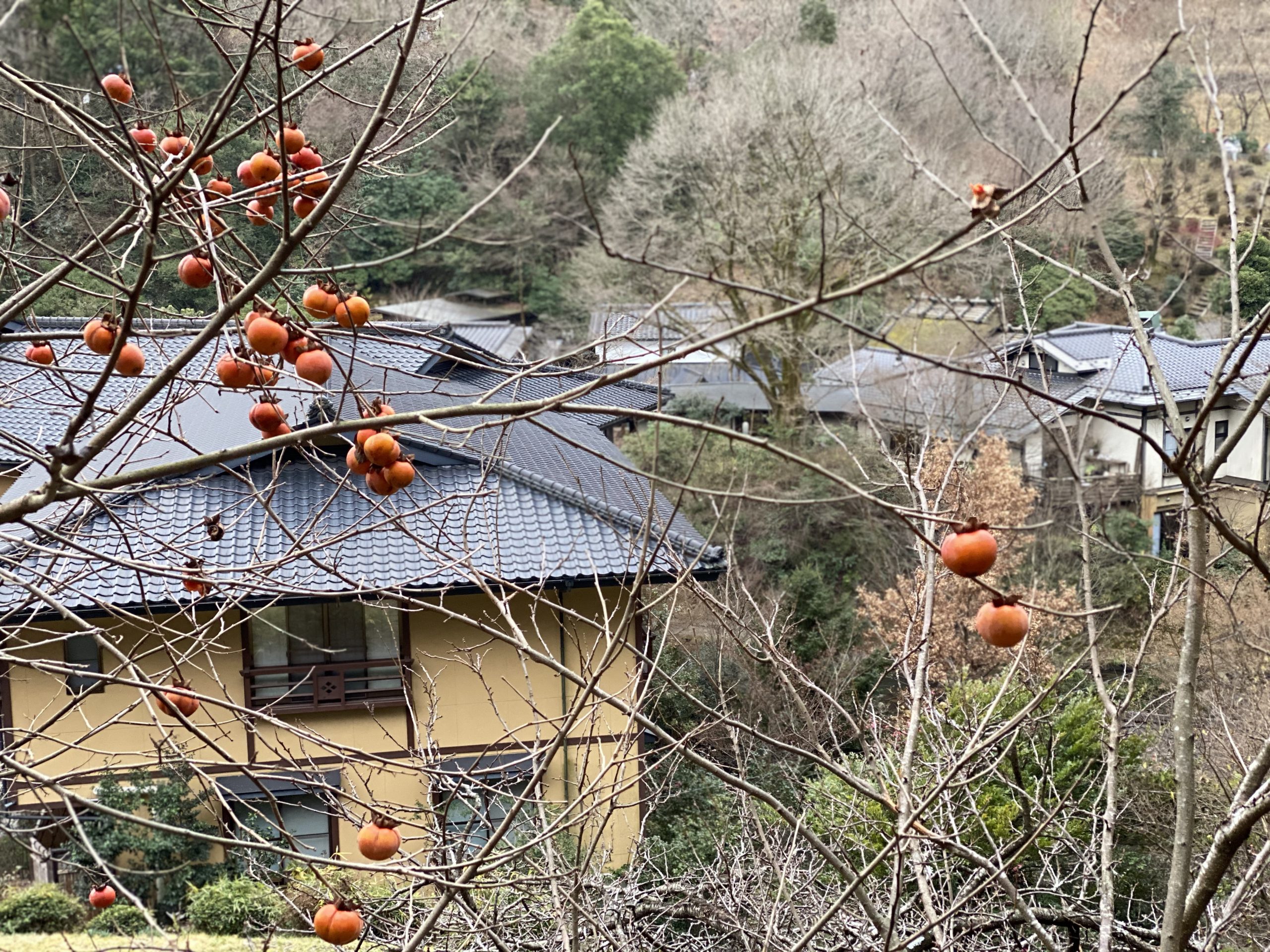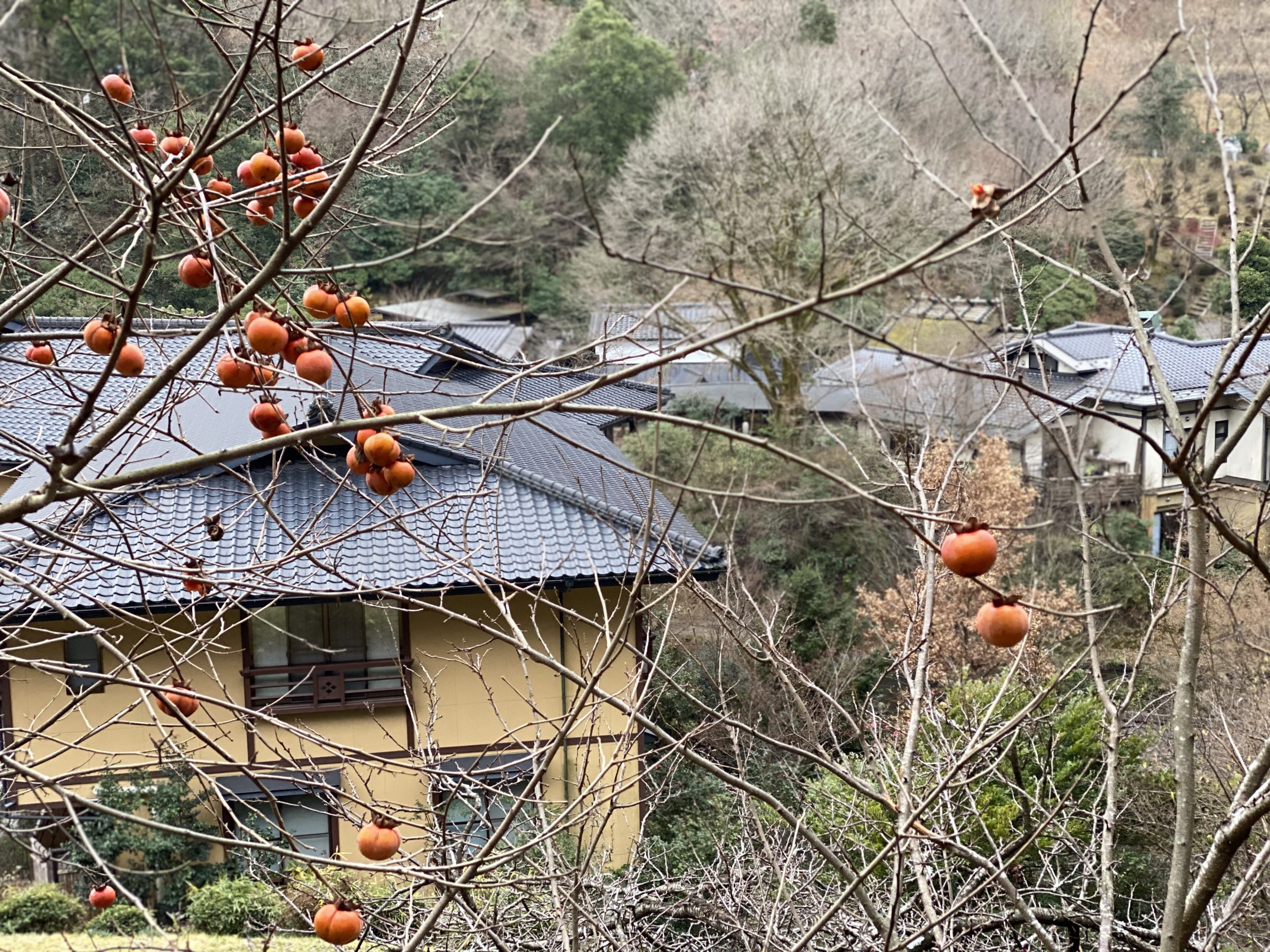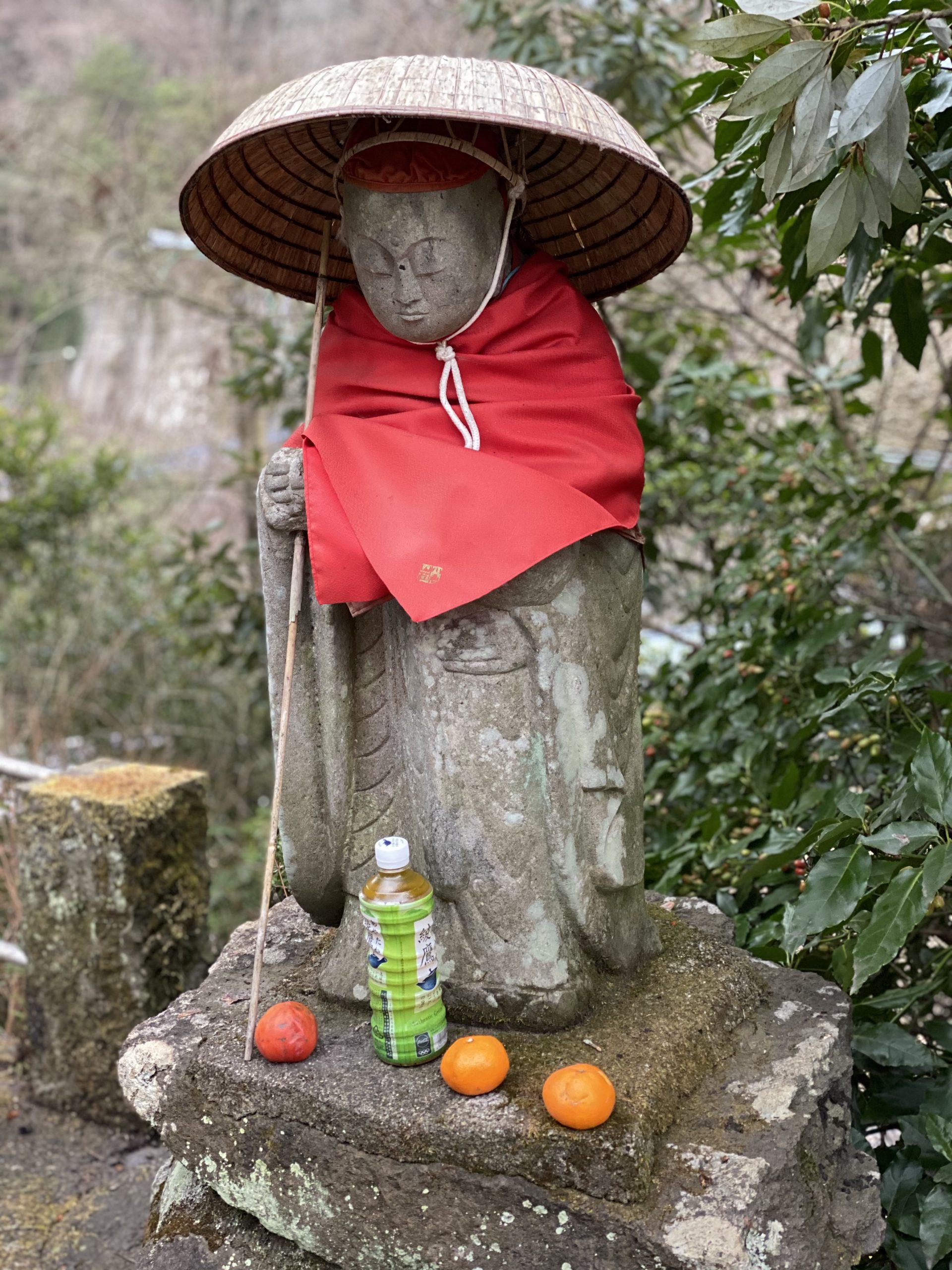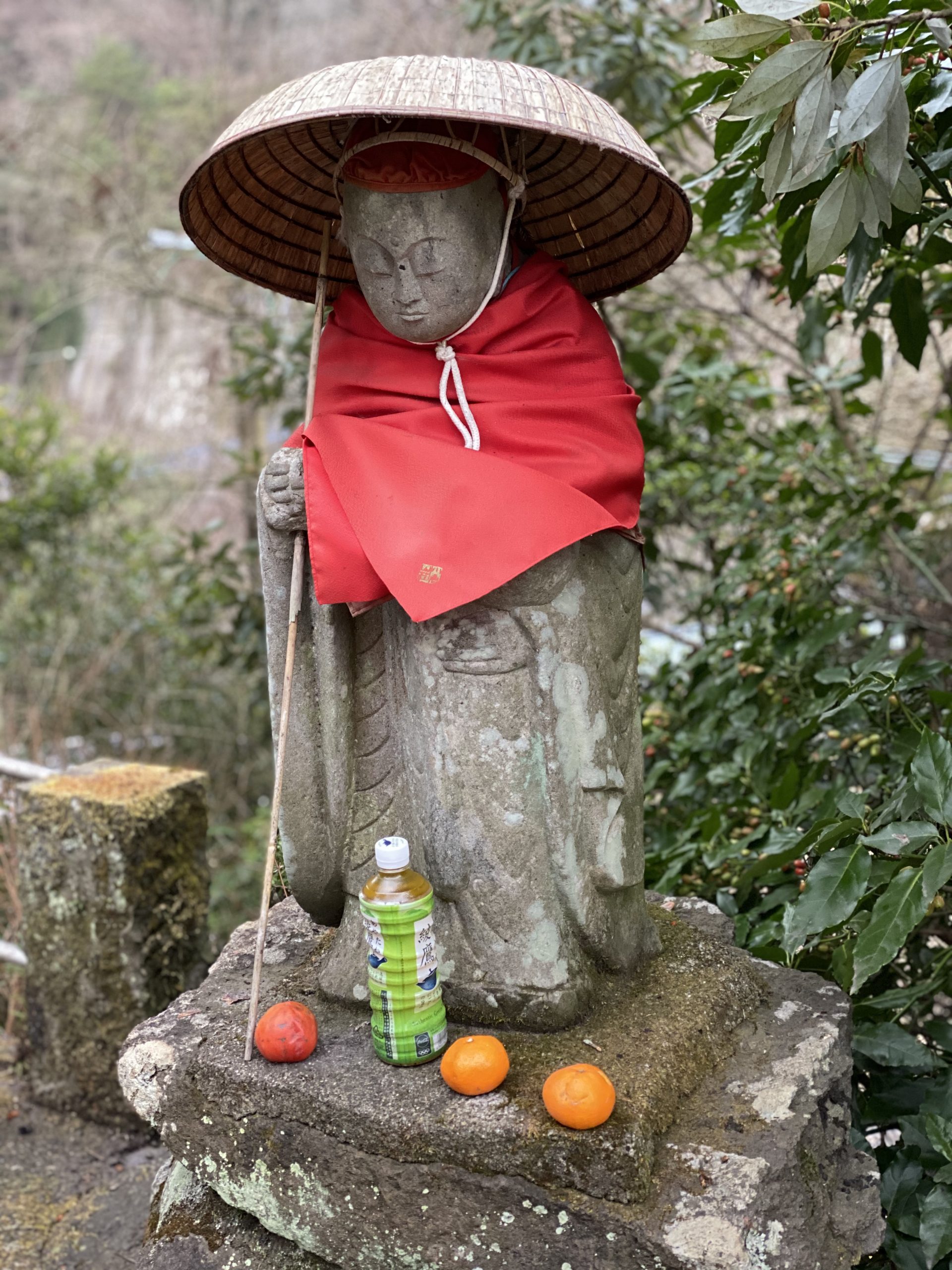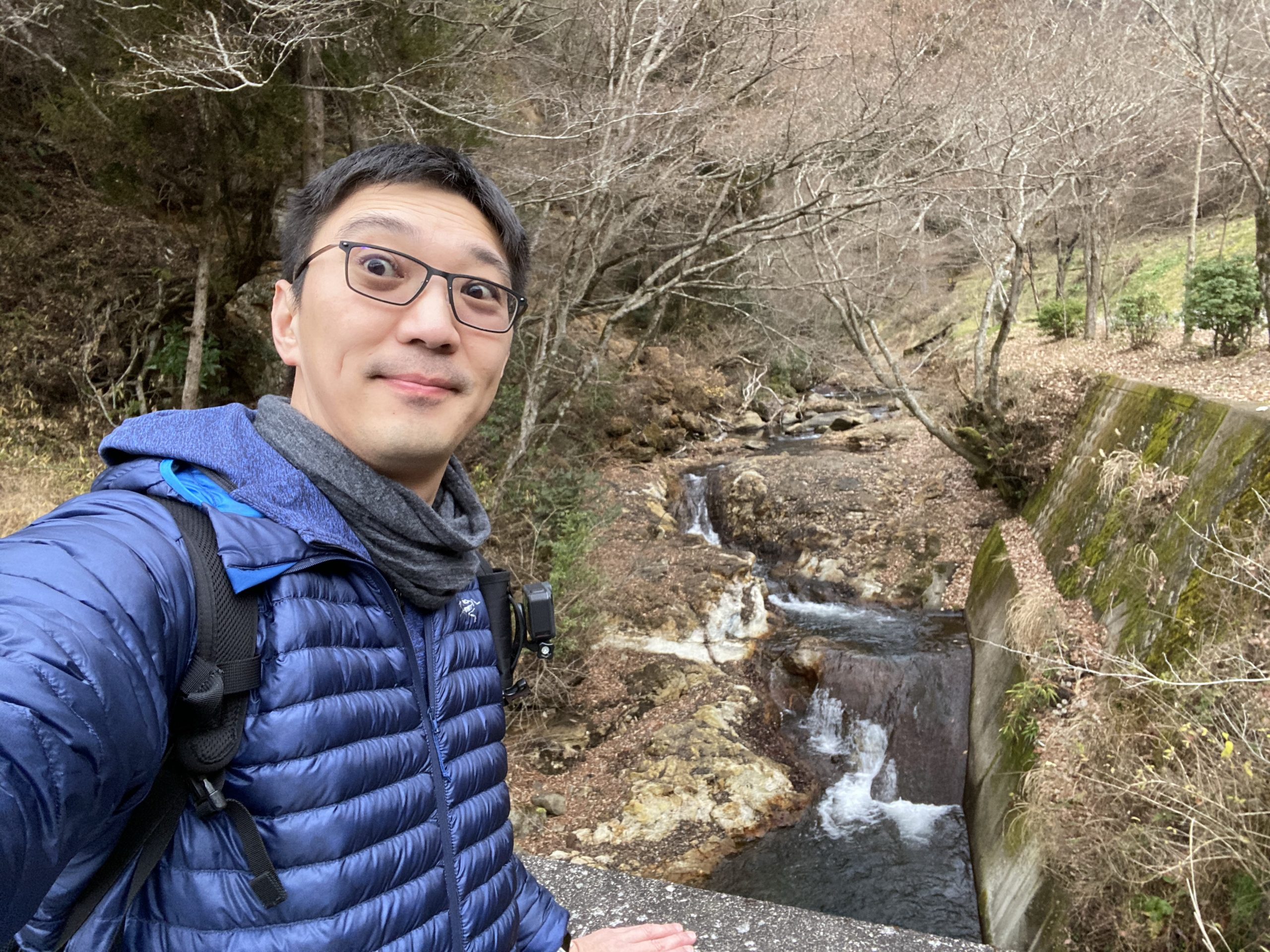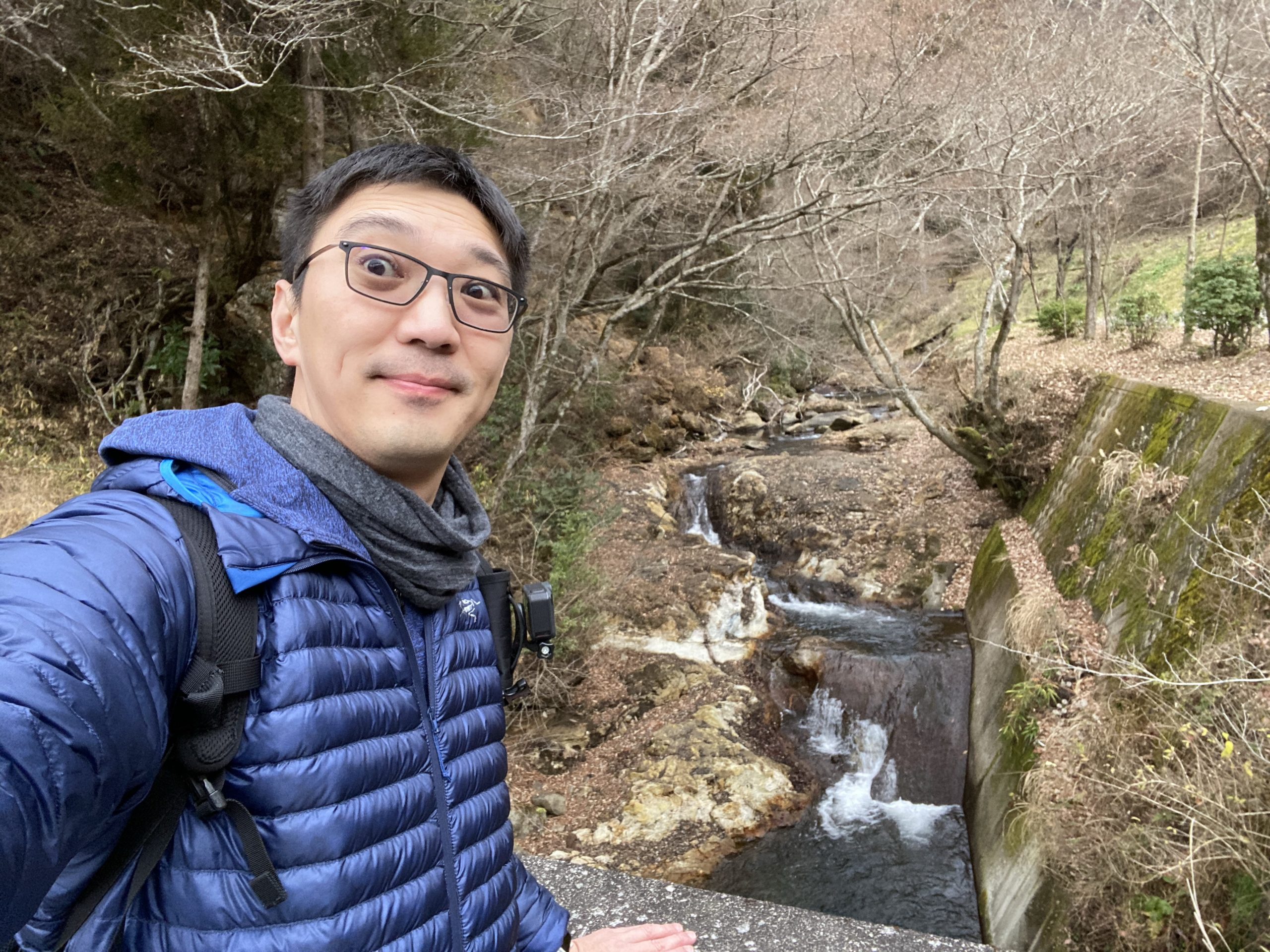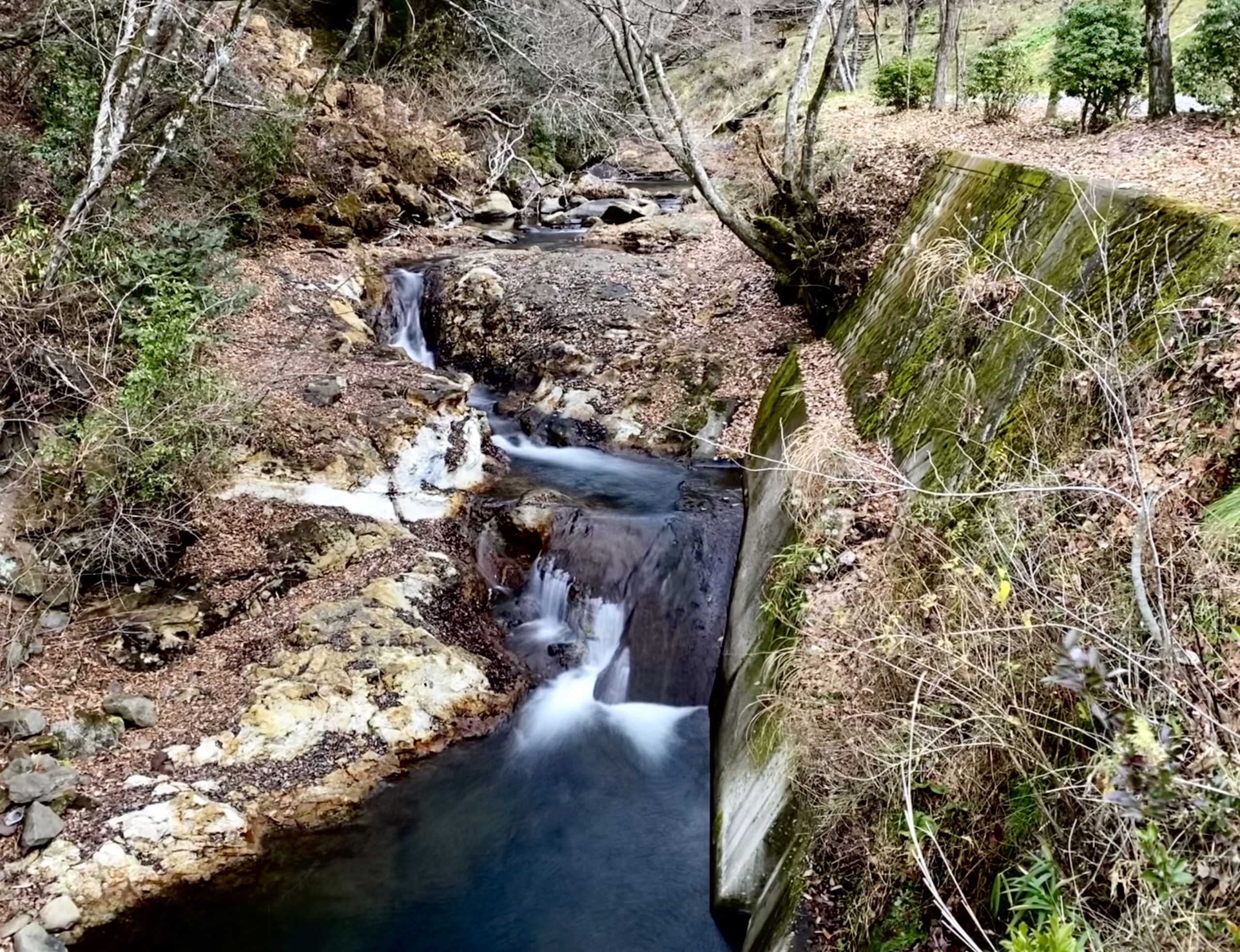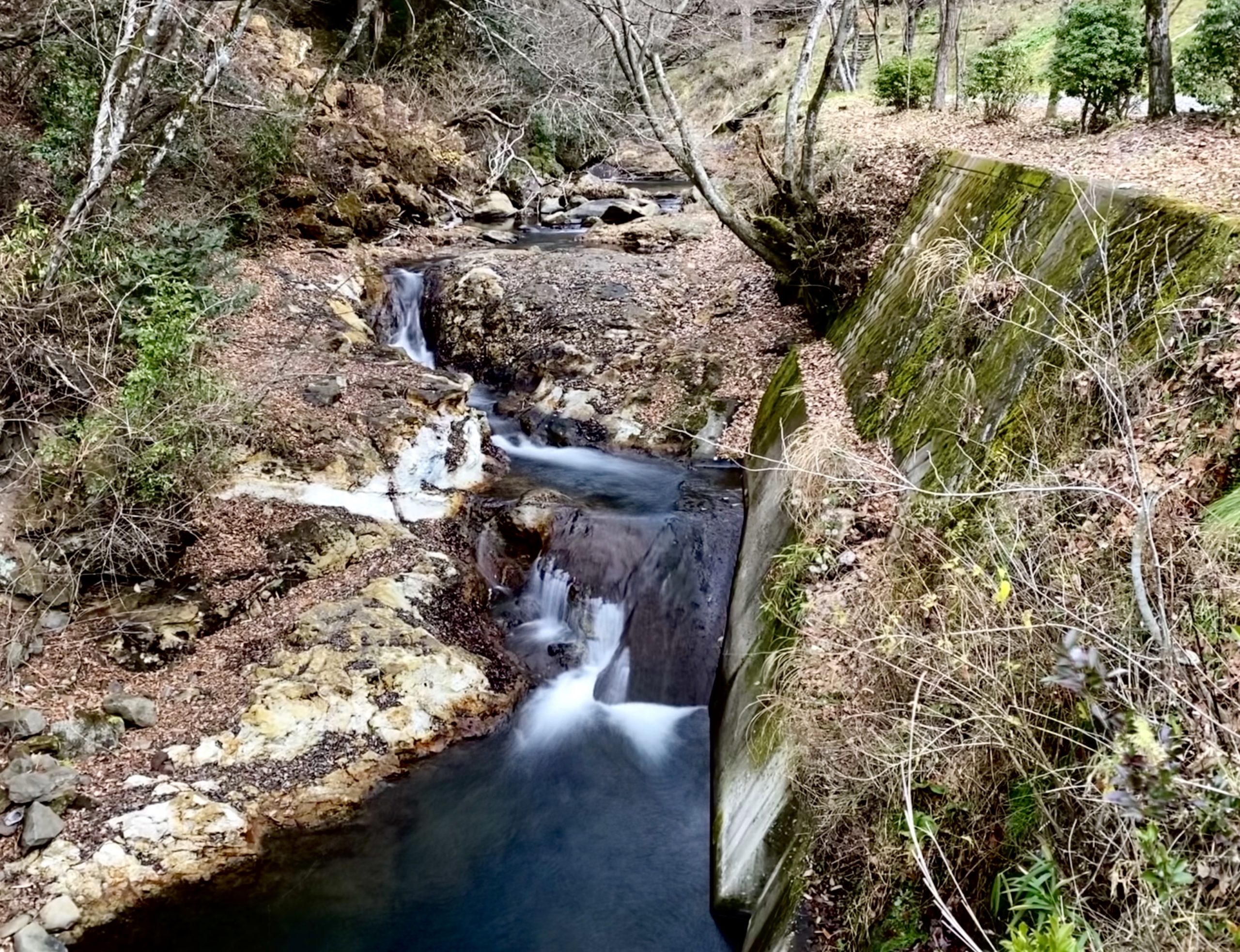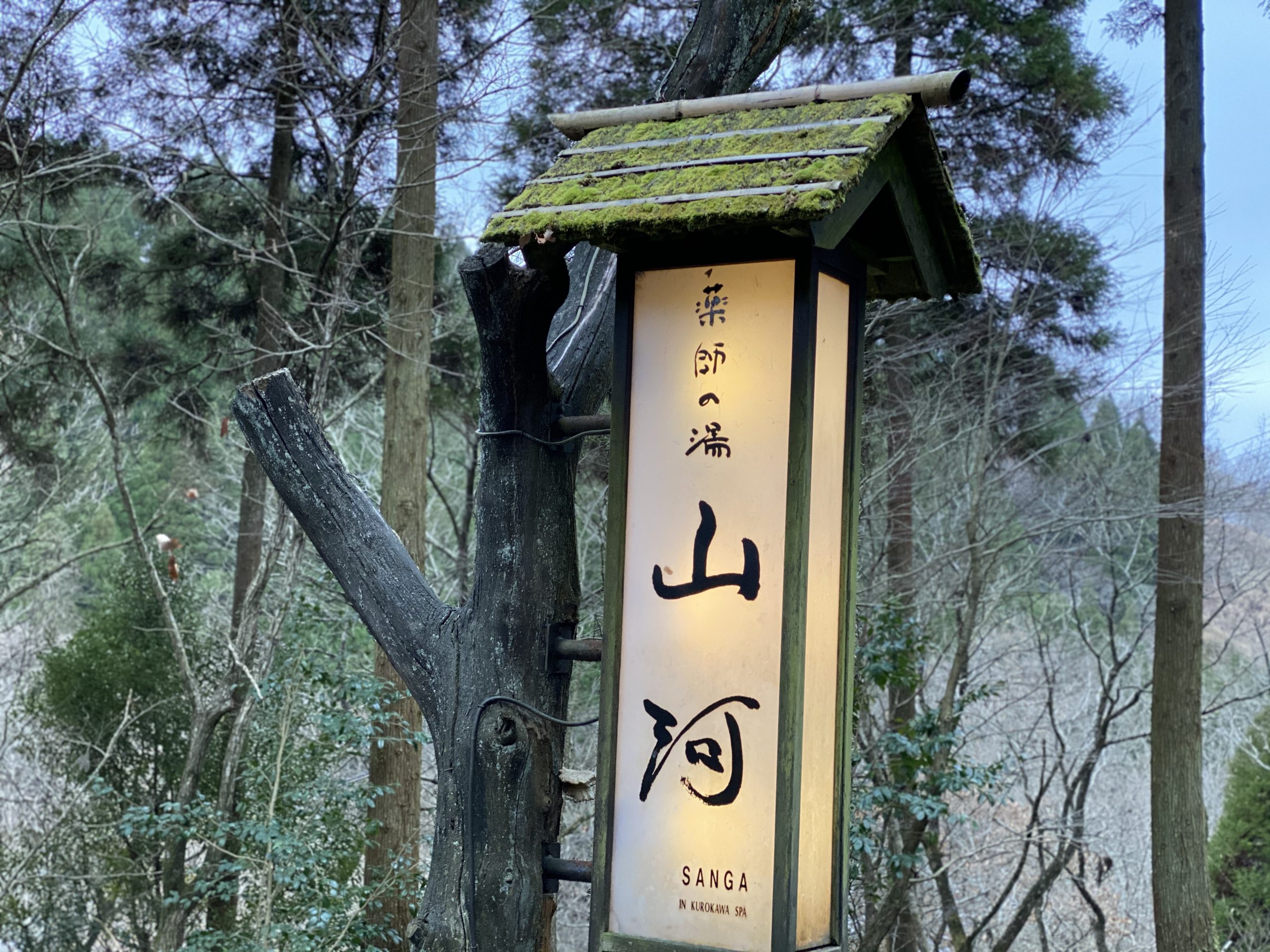 Once we are back, at the ryokan, I want to go for another soak at the public outdoor bath. The onsen was very nice, however, there were this crowd of Koreans that was a little bit unruly which made the ended my soak and I headed back to my room to finish the soak in the private bath.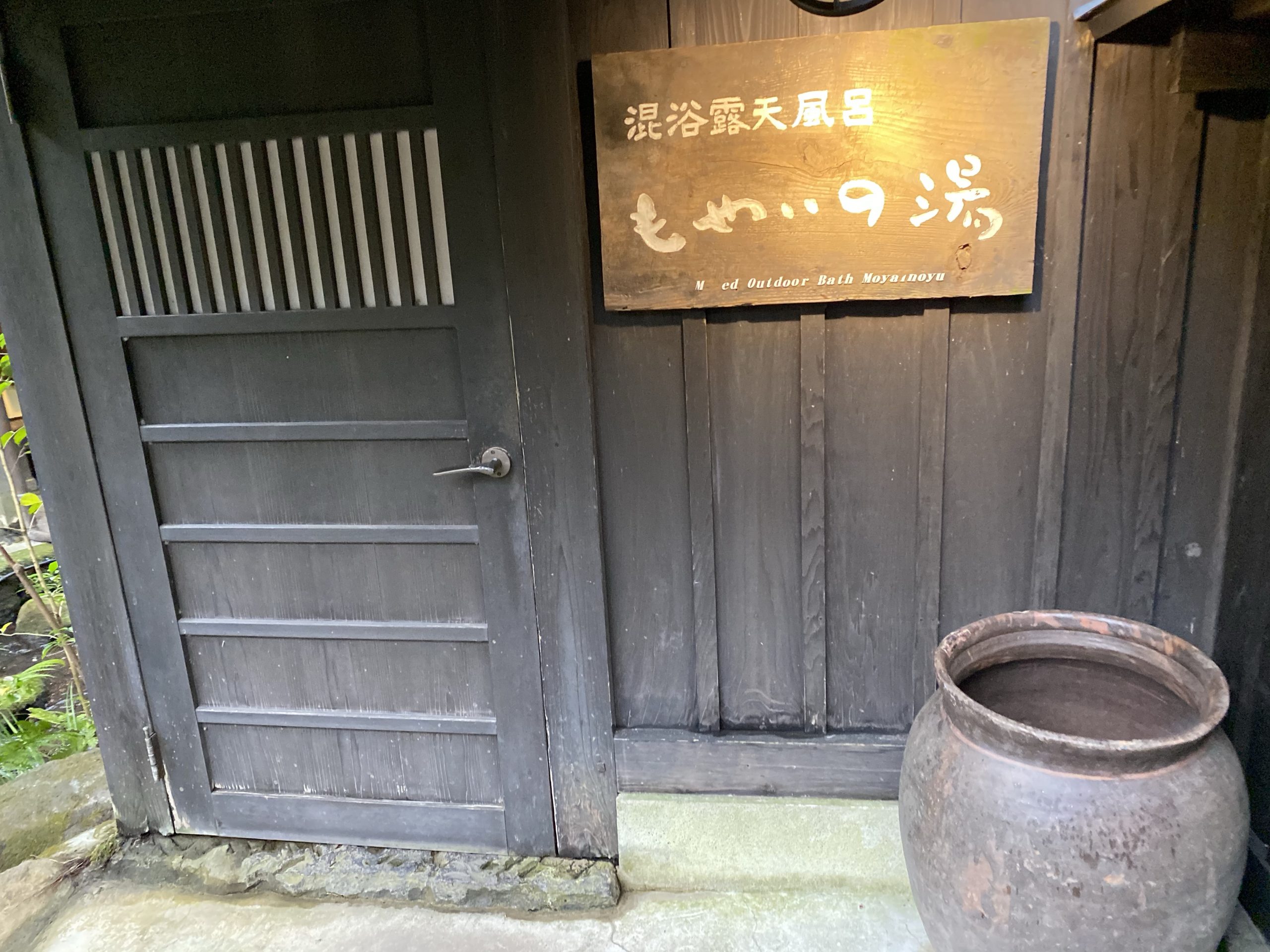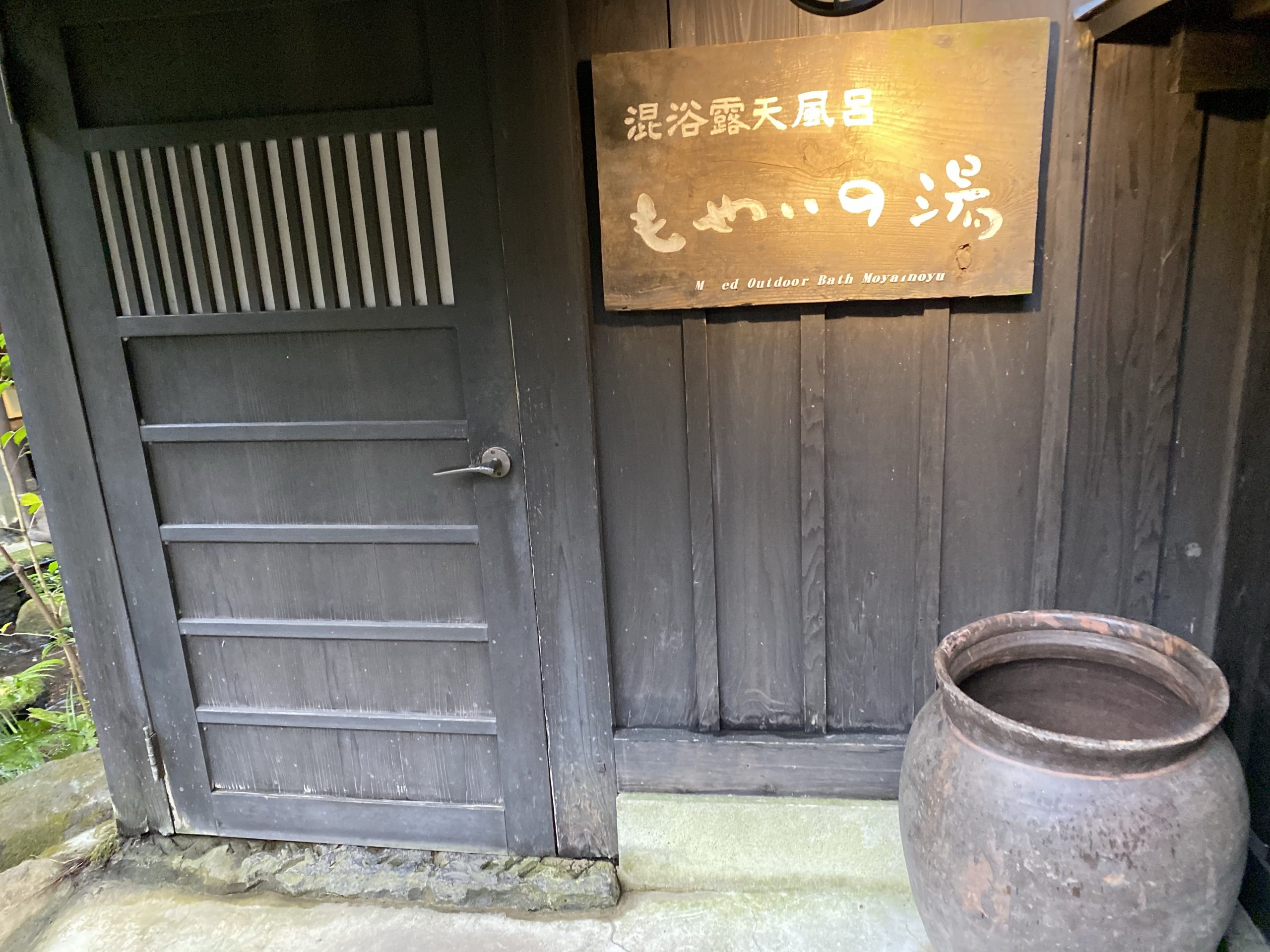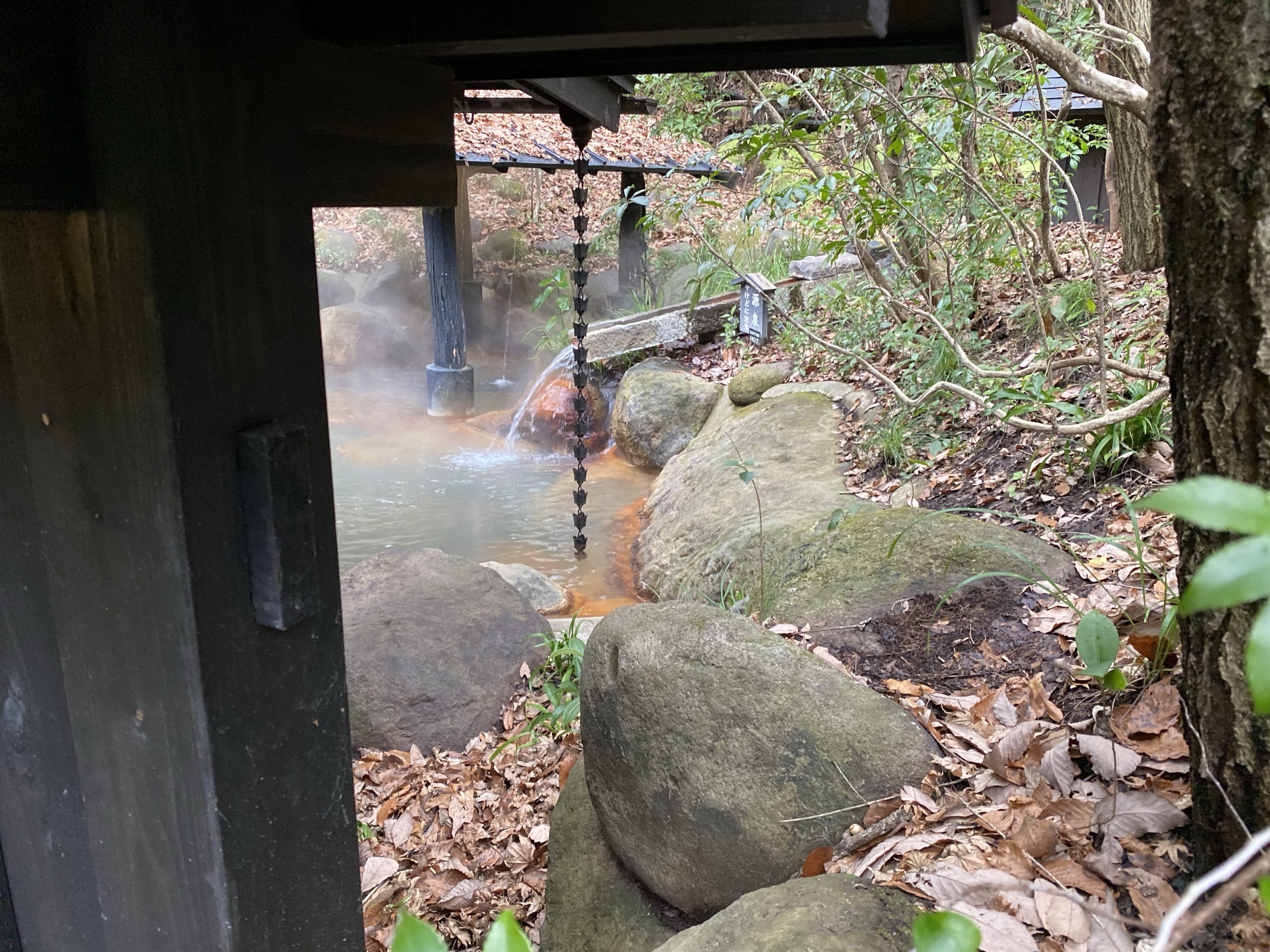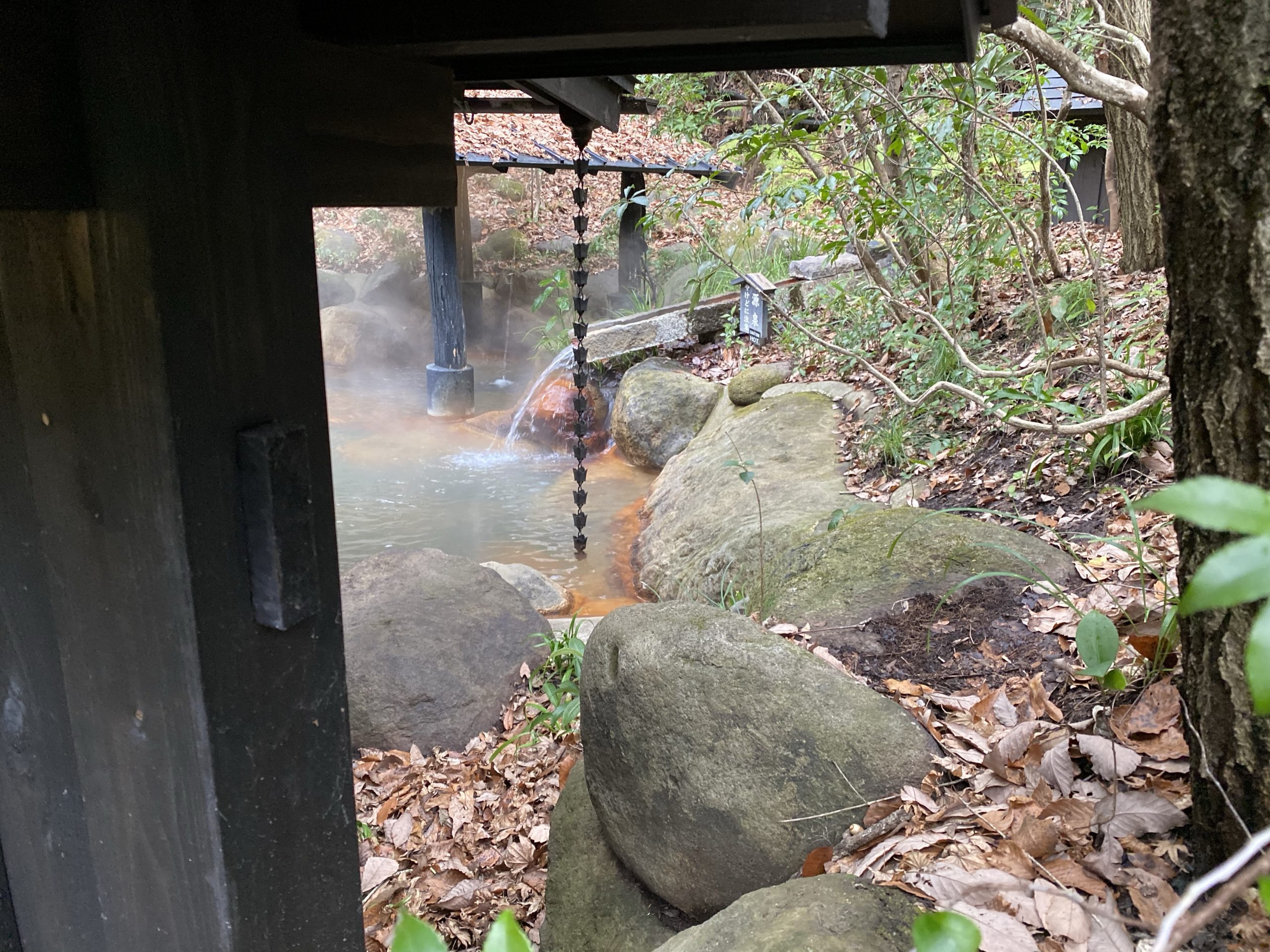 In the afternoon, I just chilled and watched some Mandalorian and enjoy some local drinks and snacks, before dinner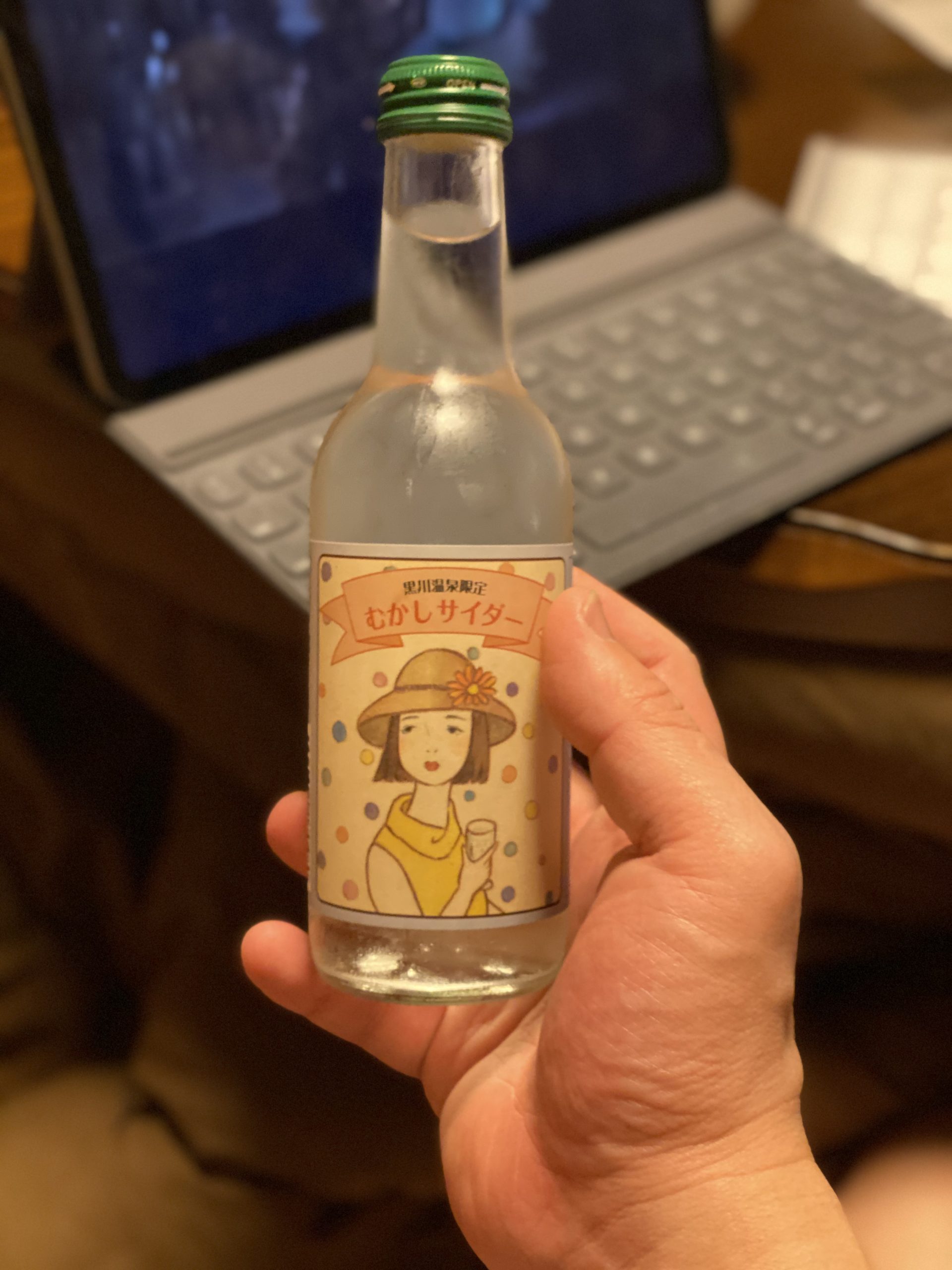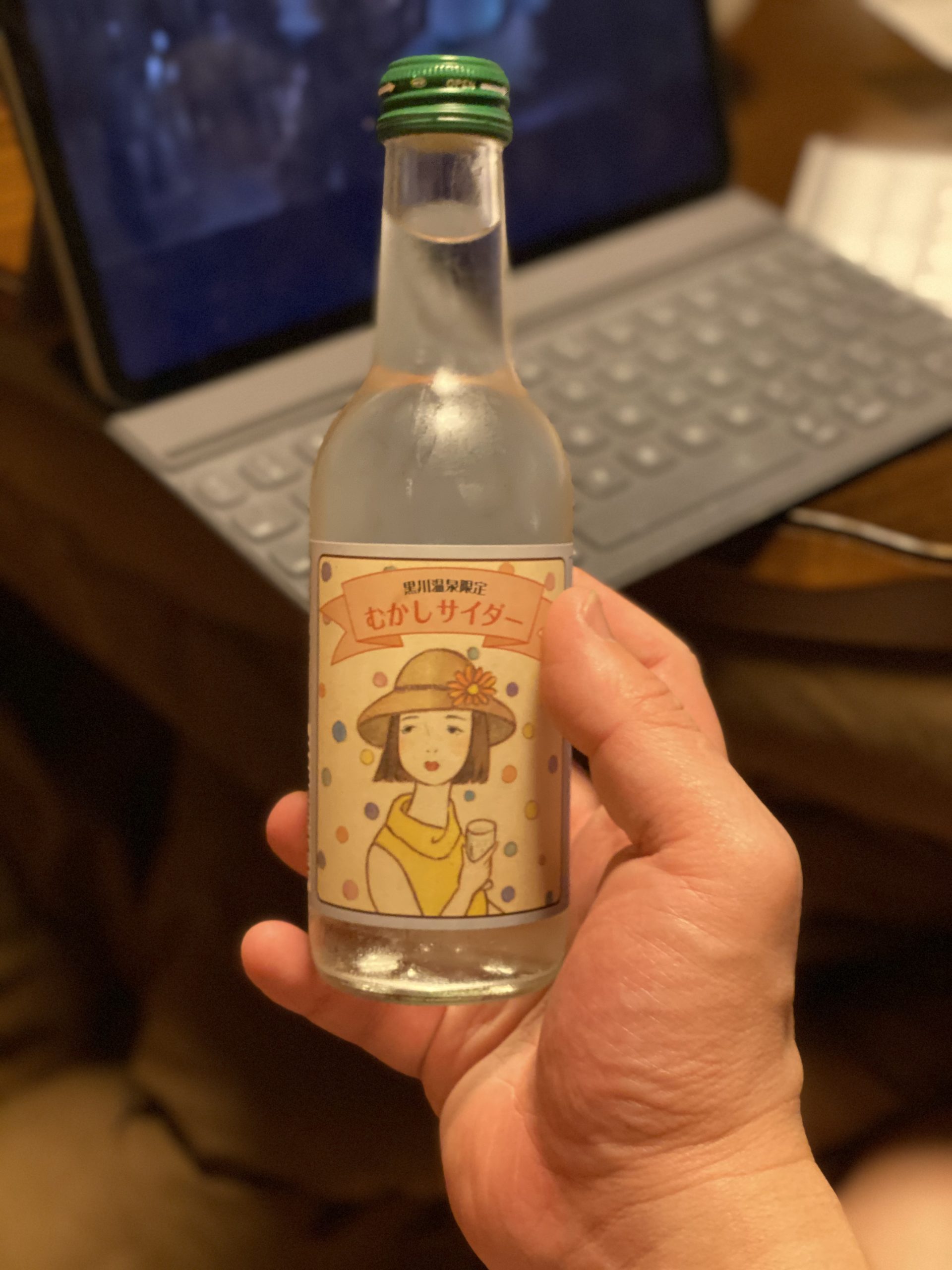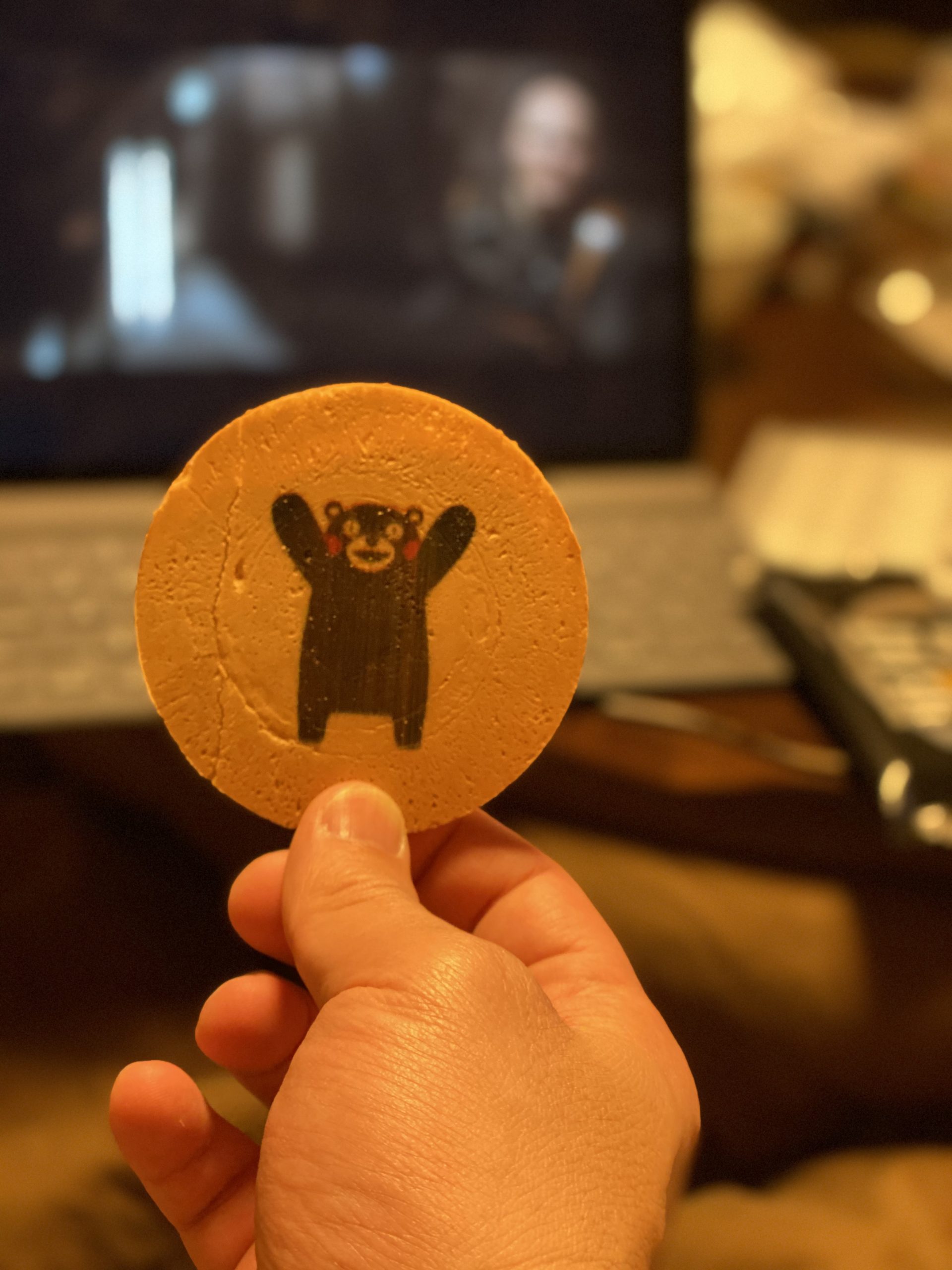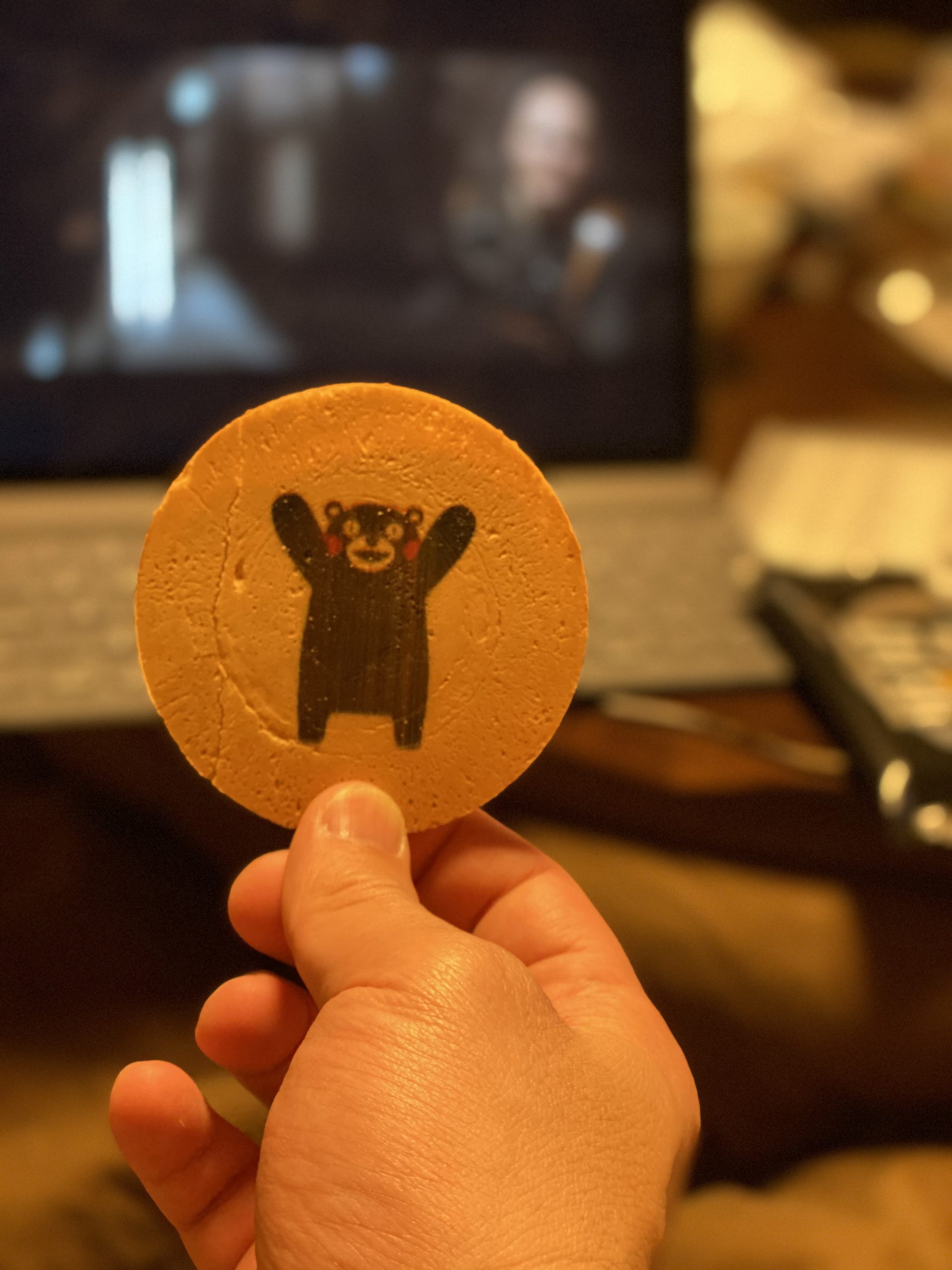 Dinner was another amazing experience, we were worried that this was going to be over filling, but Wow amazingly it was a perfect set. For some reason, I think I like this ryokan dinner better, even though some may not be as fancy, but I like the taste and the portions was perfect, no waste at all.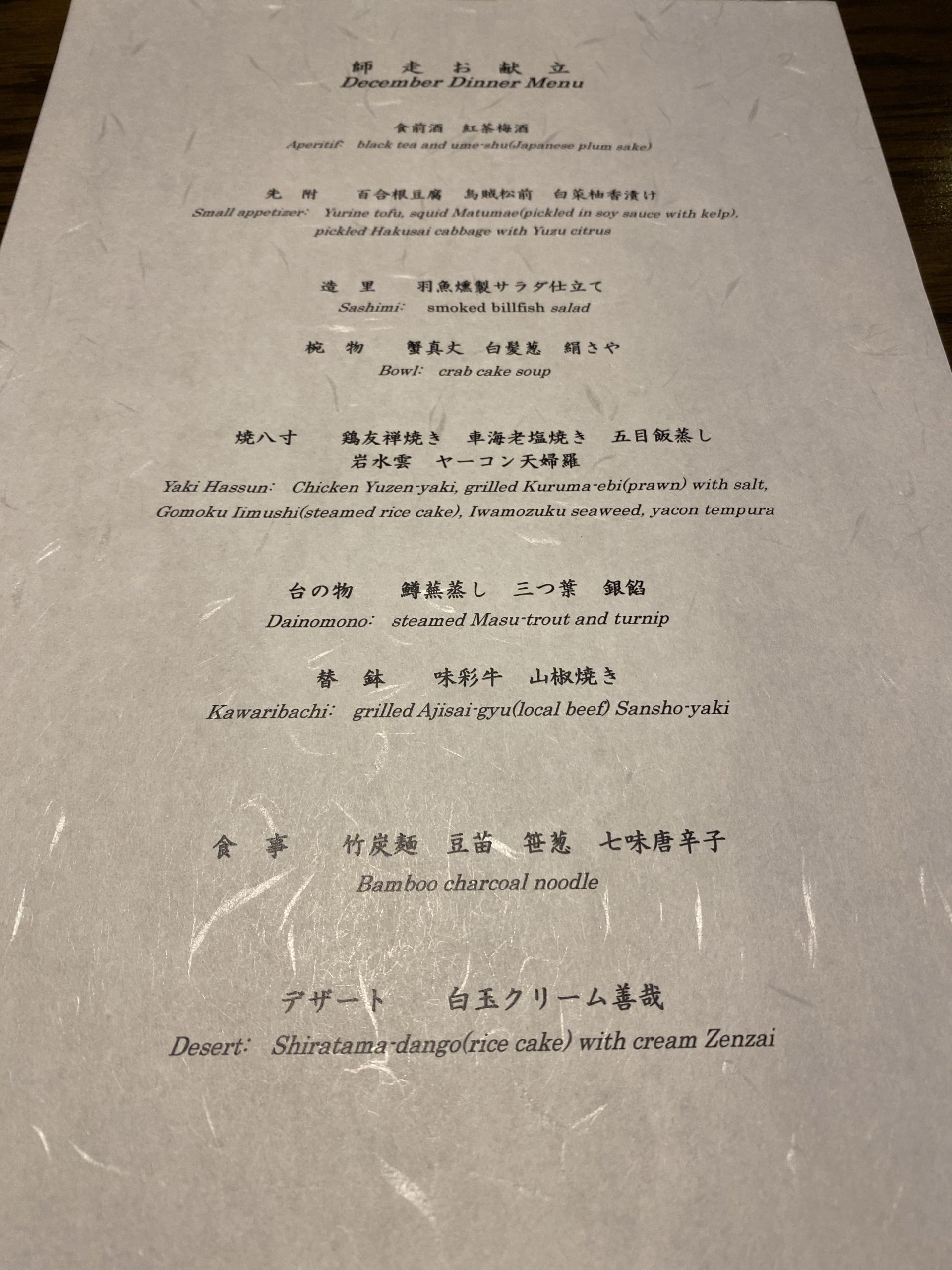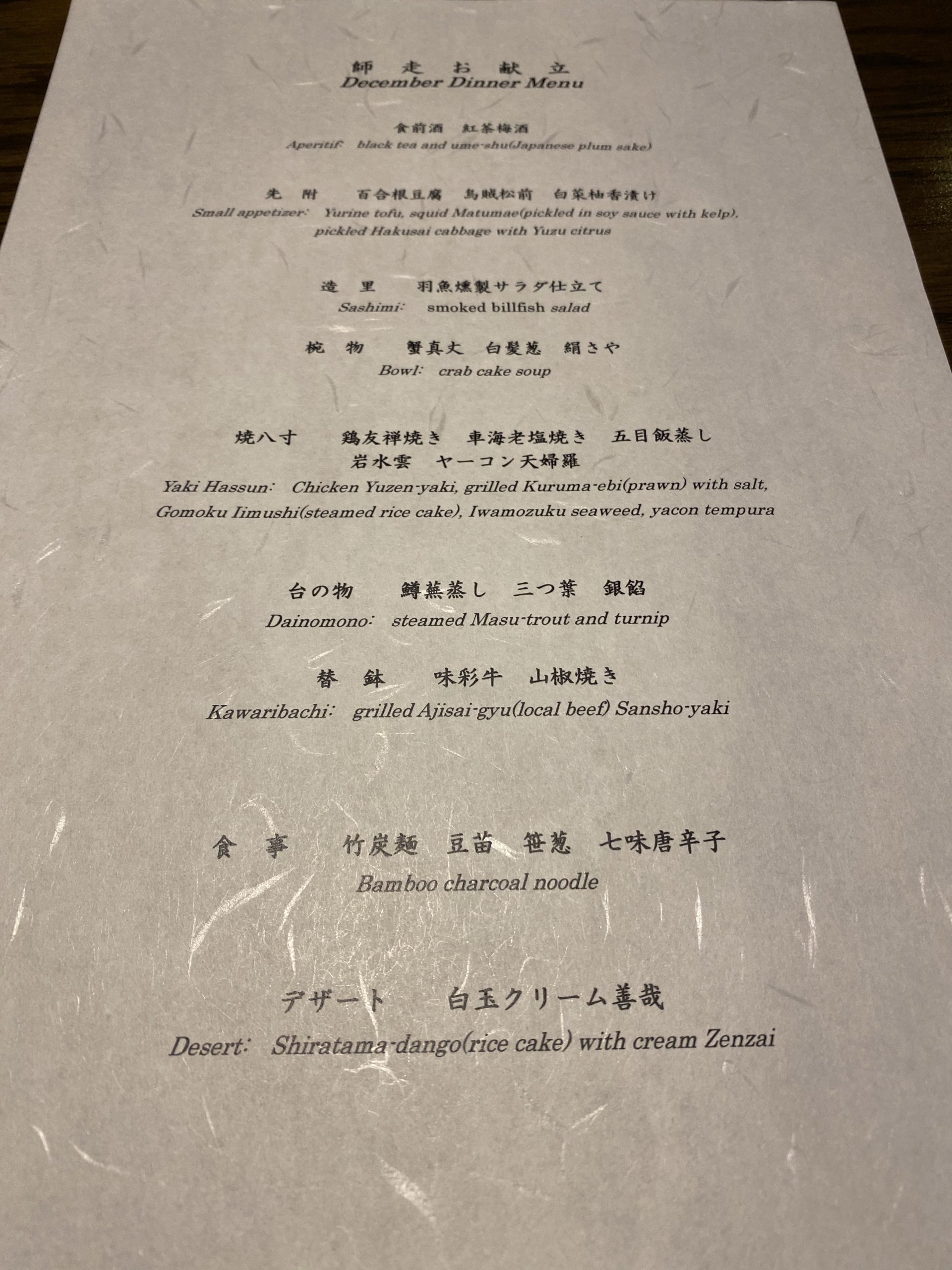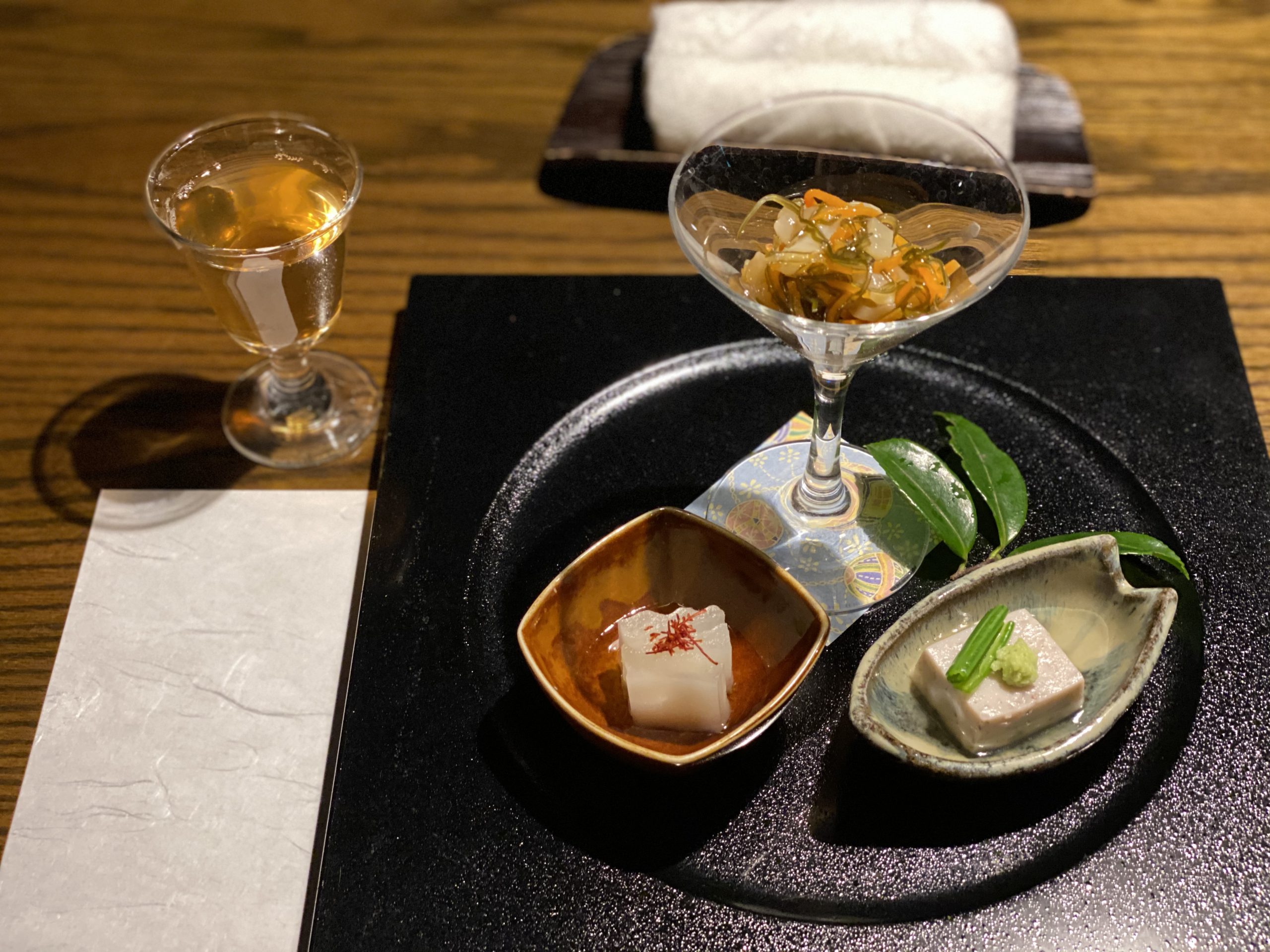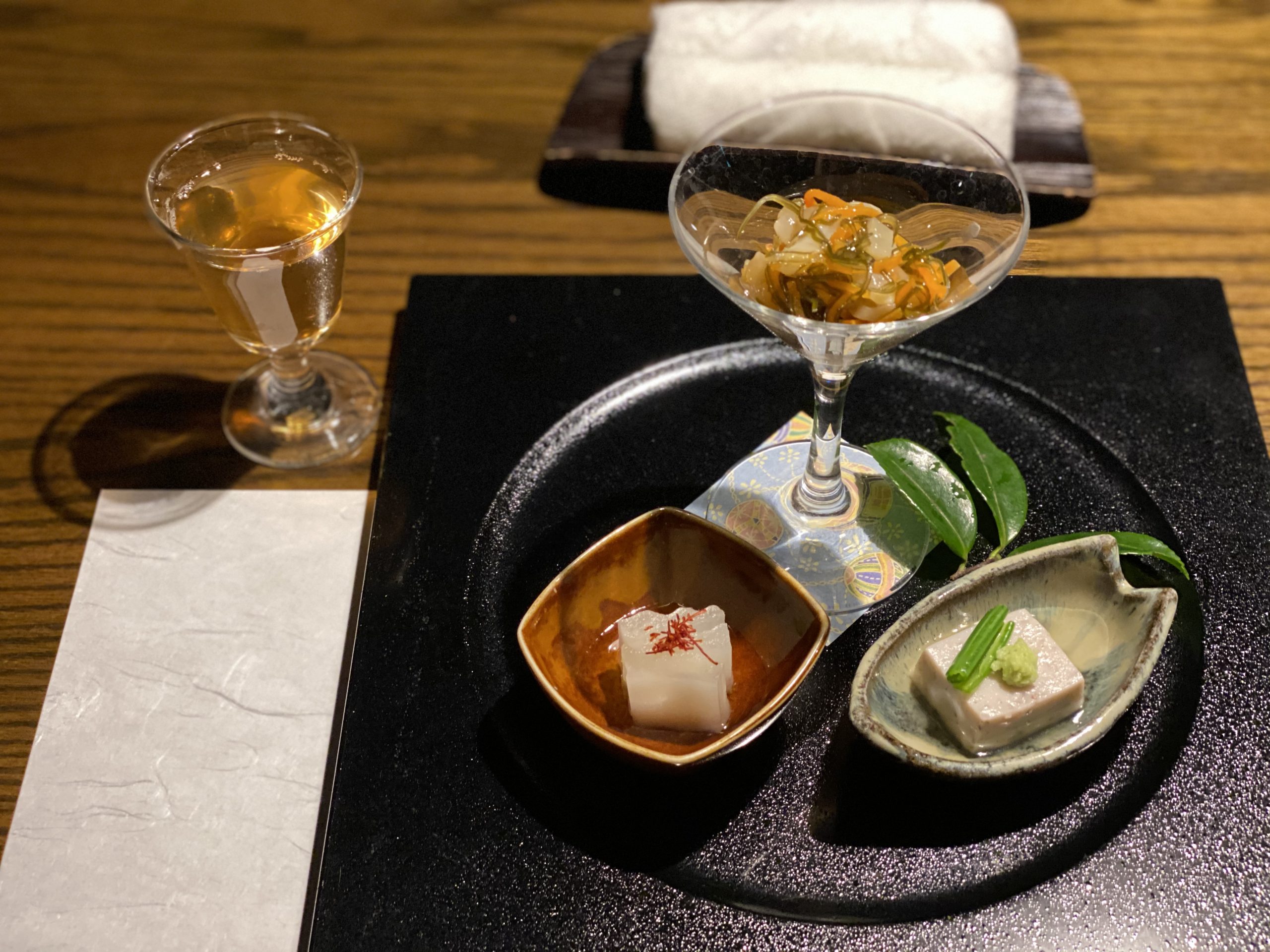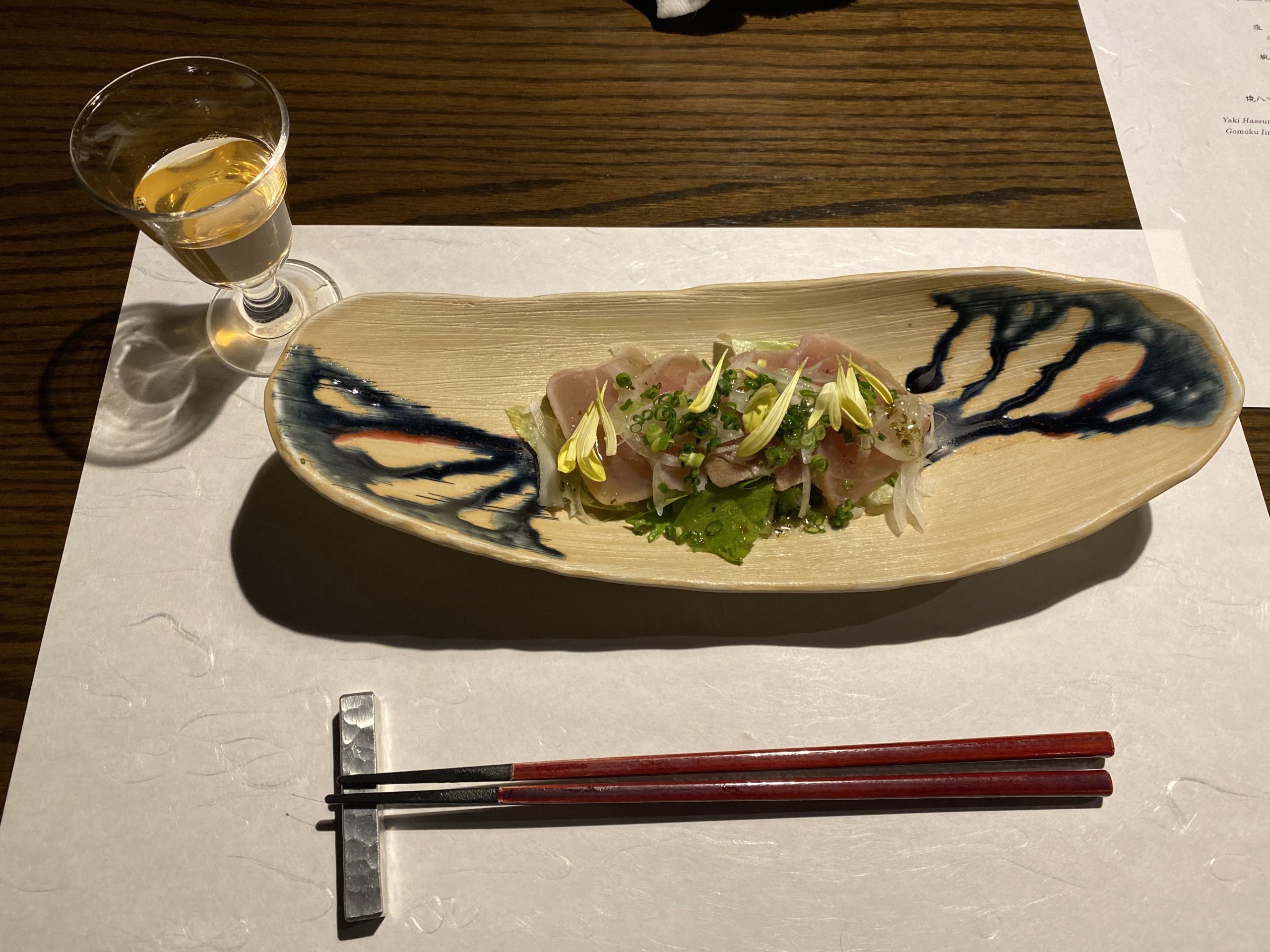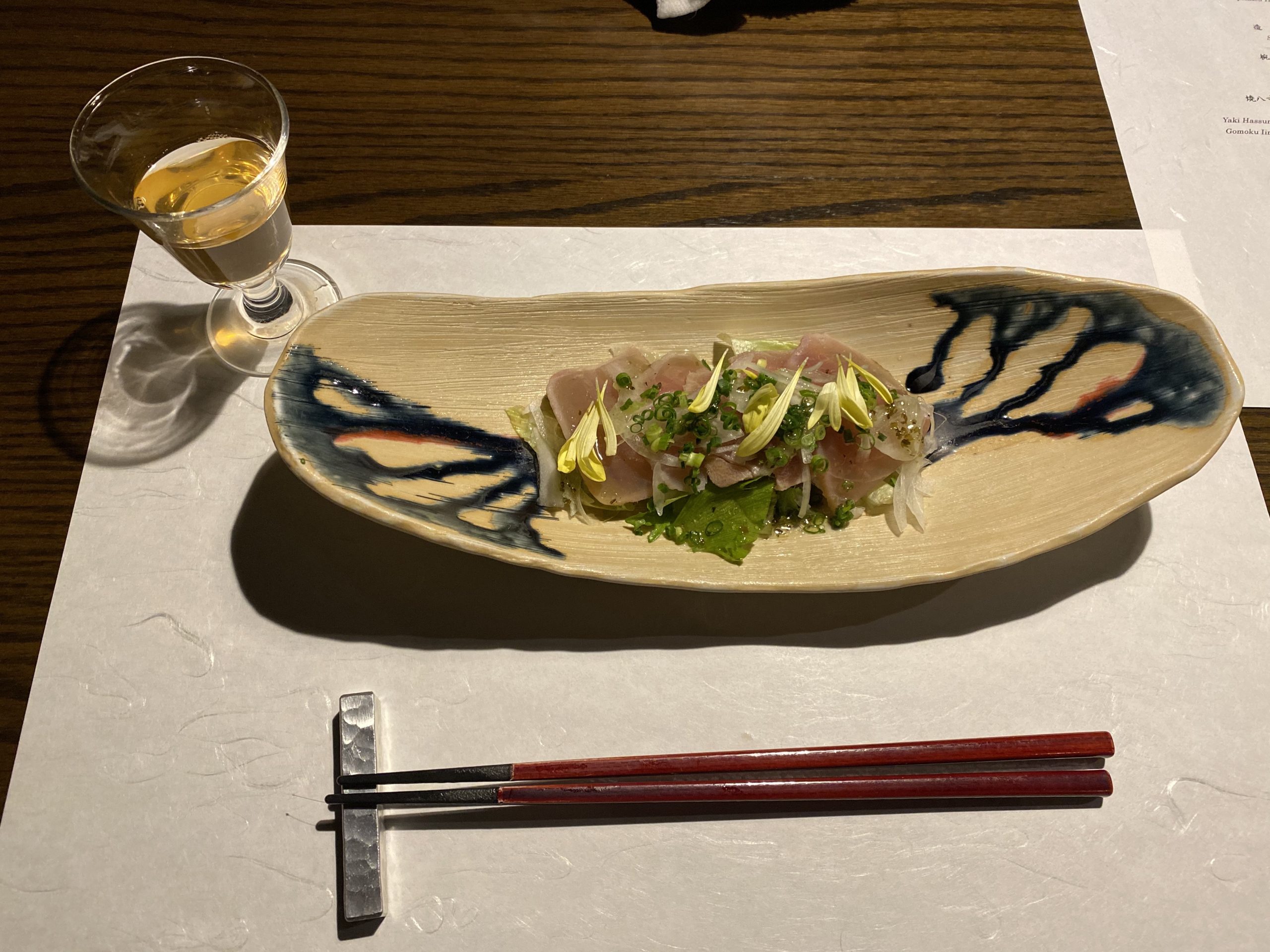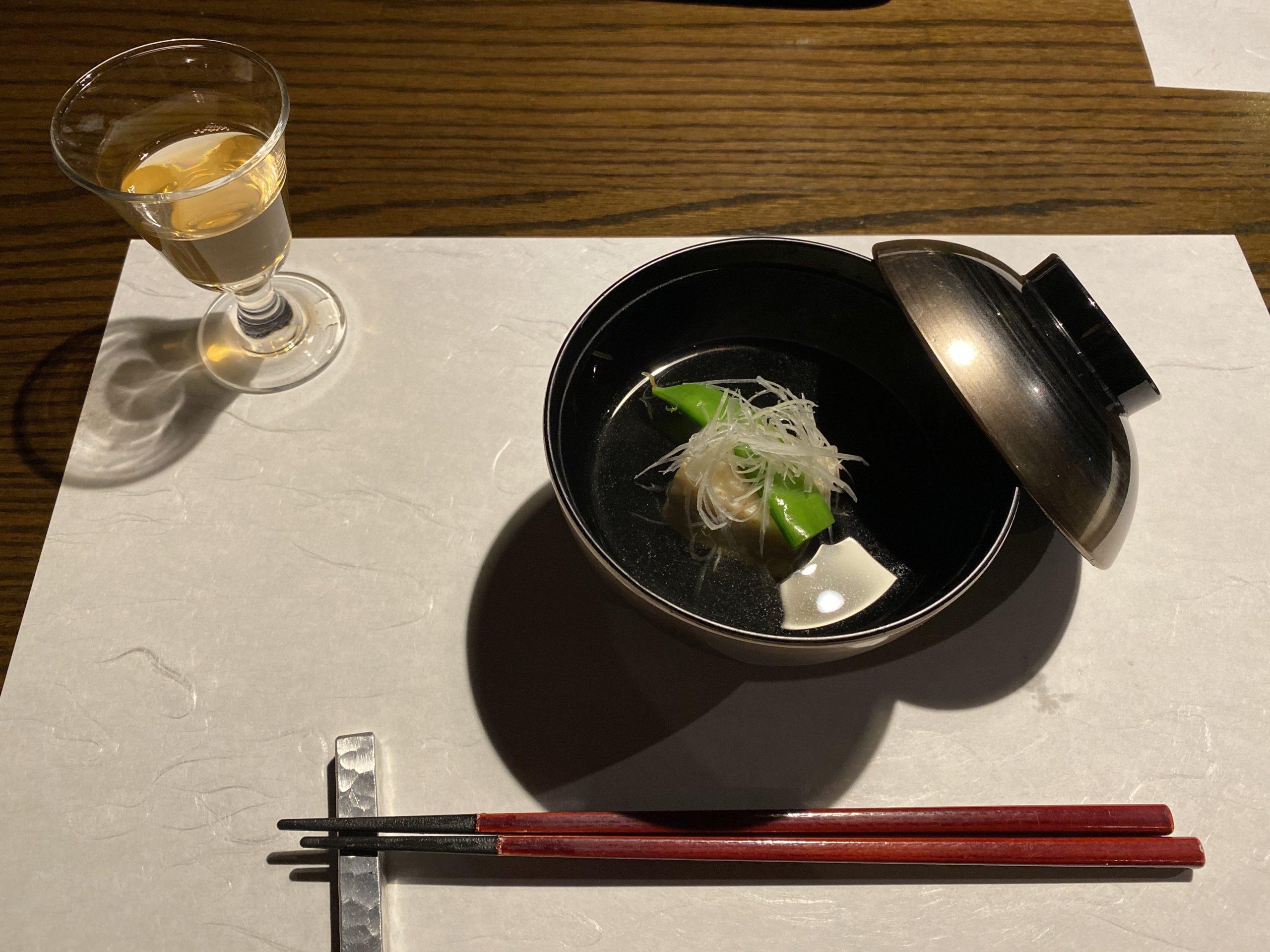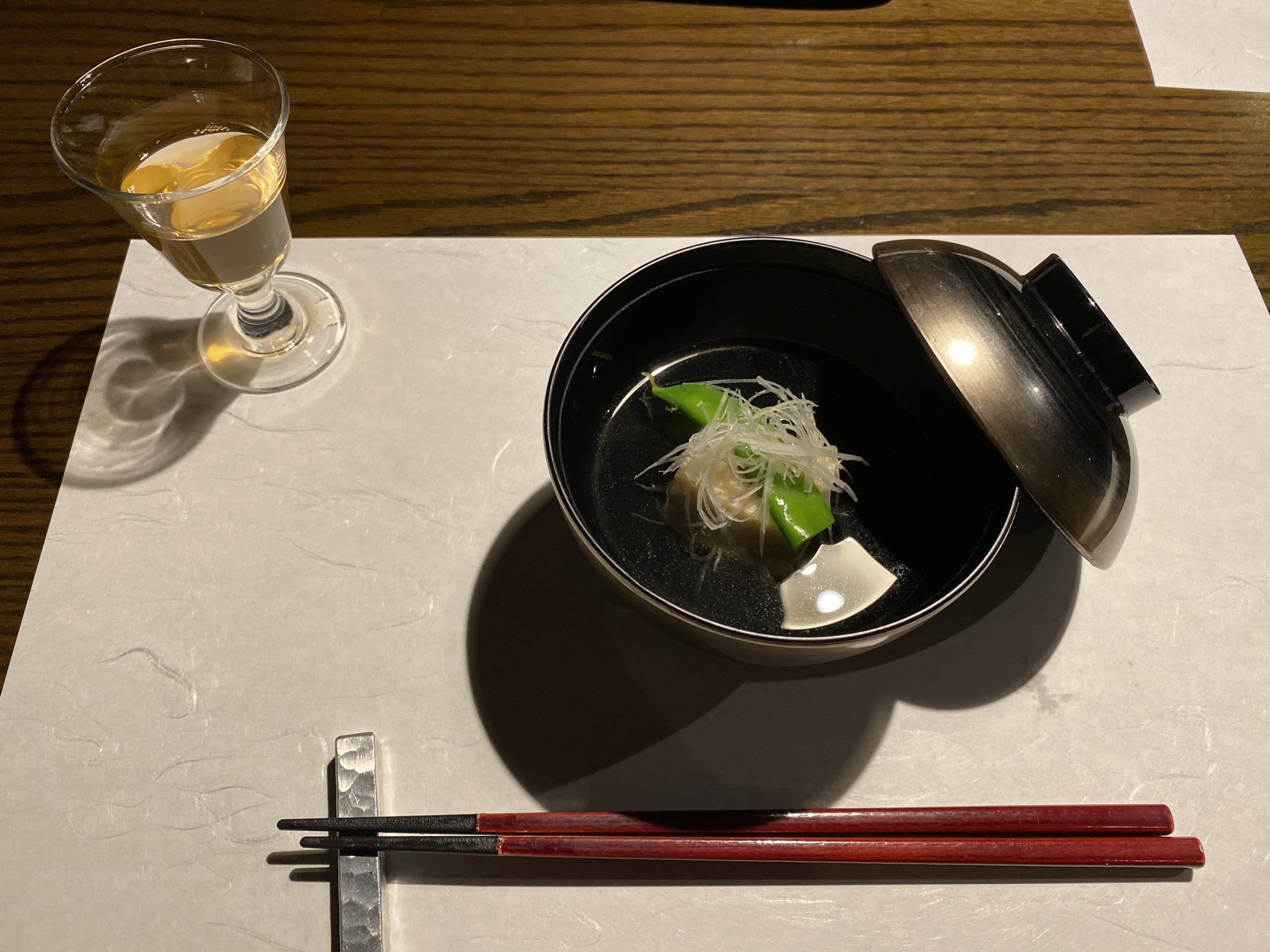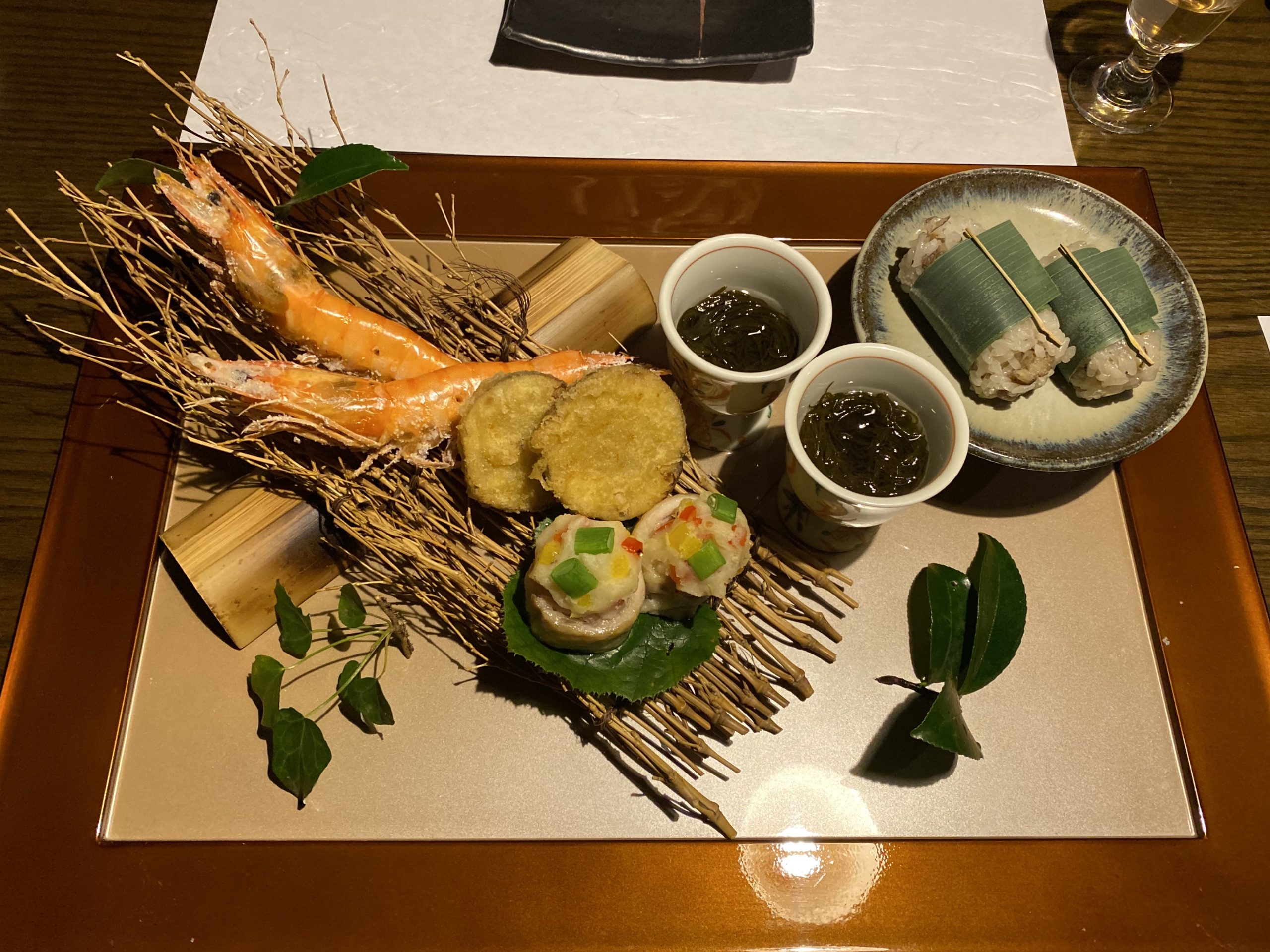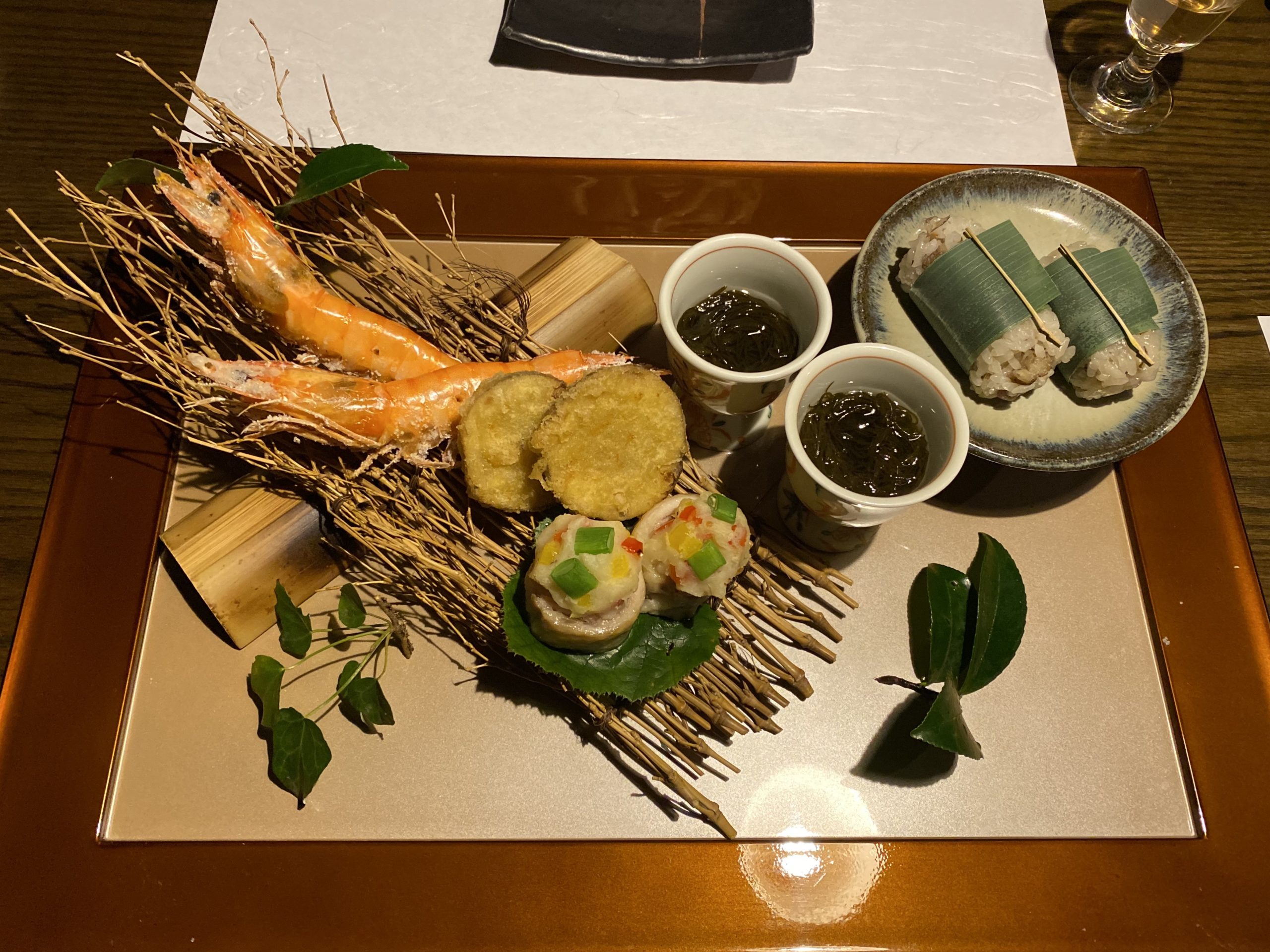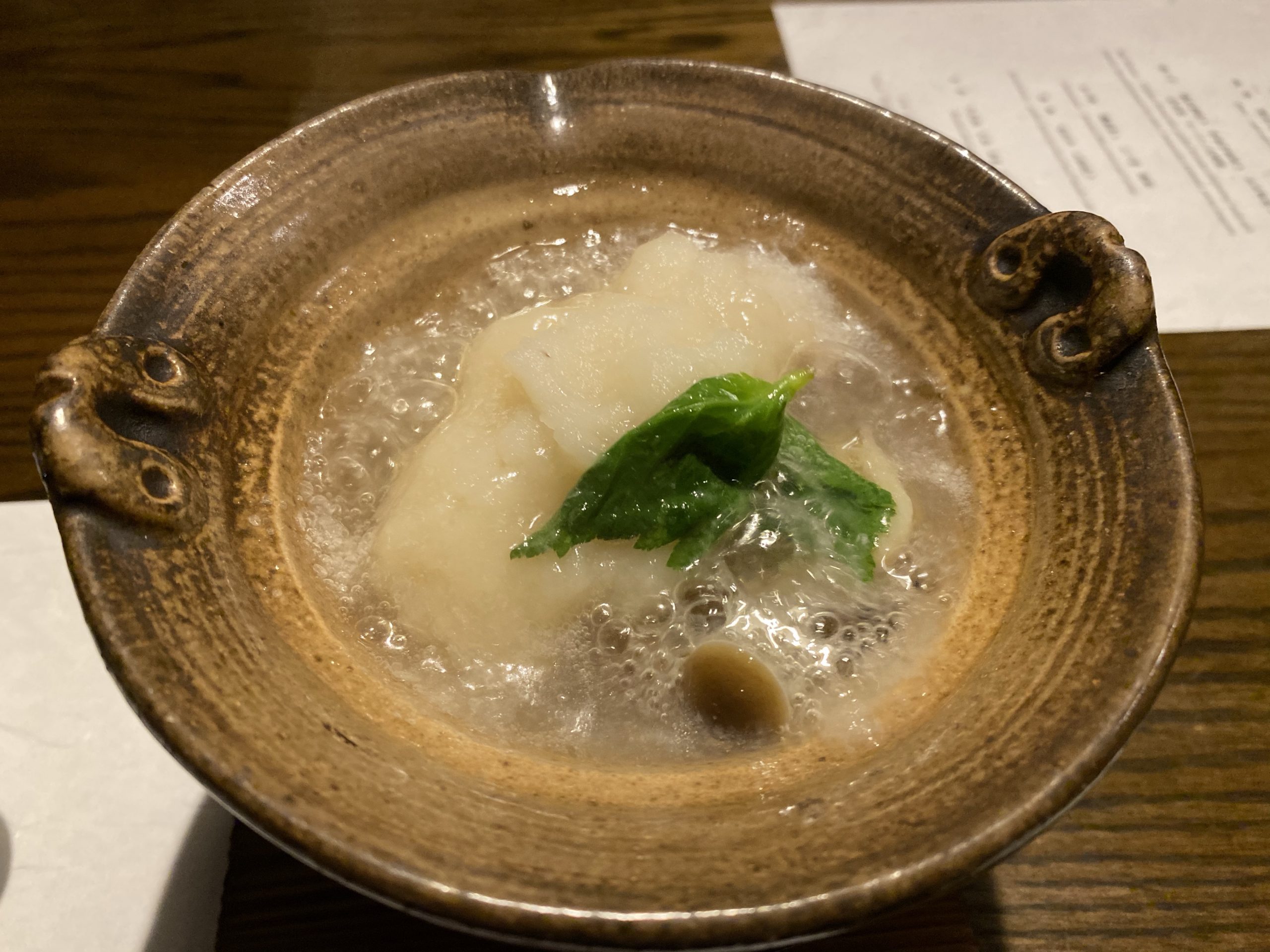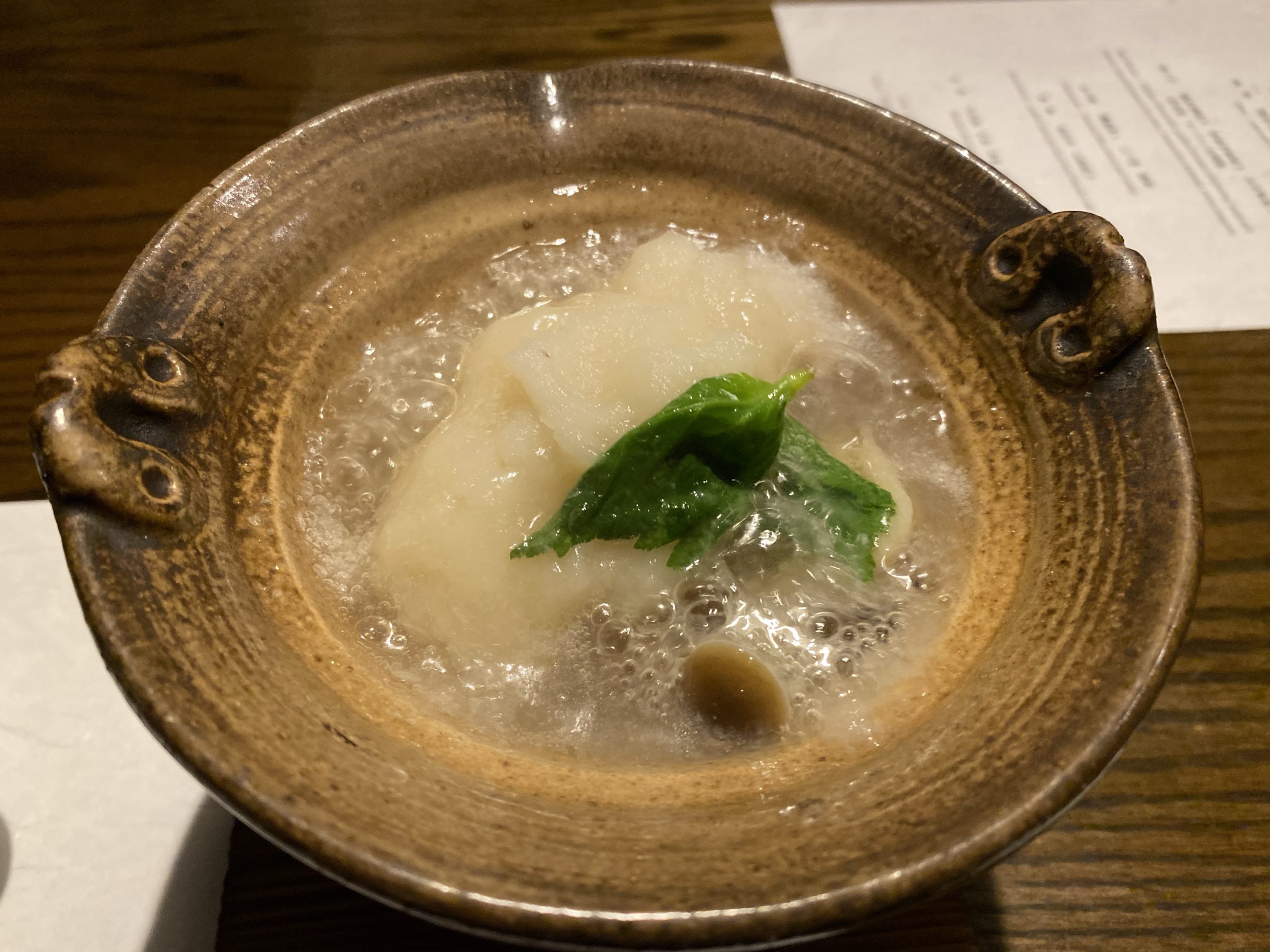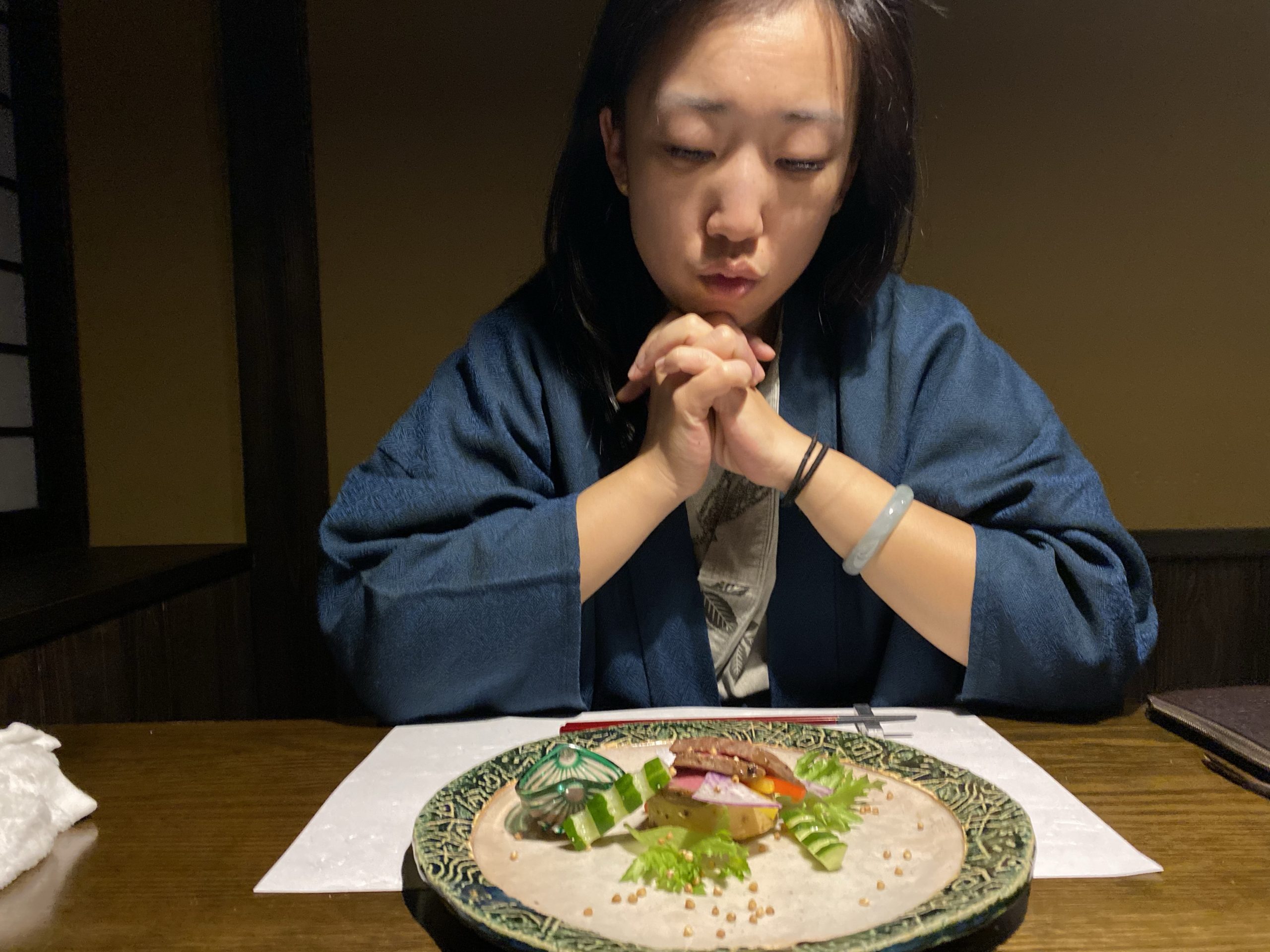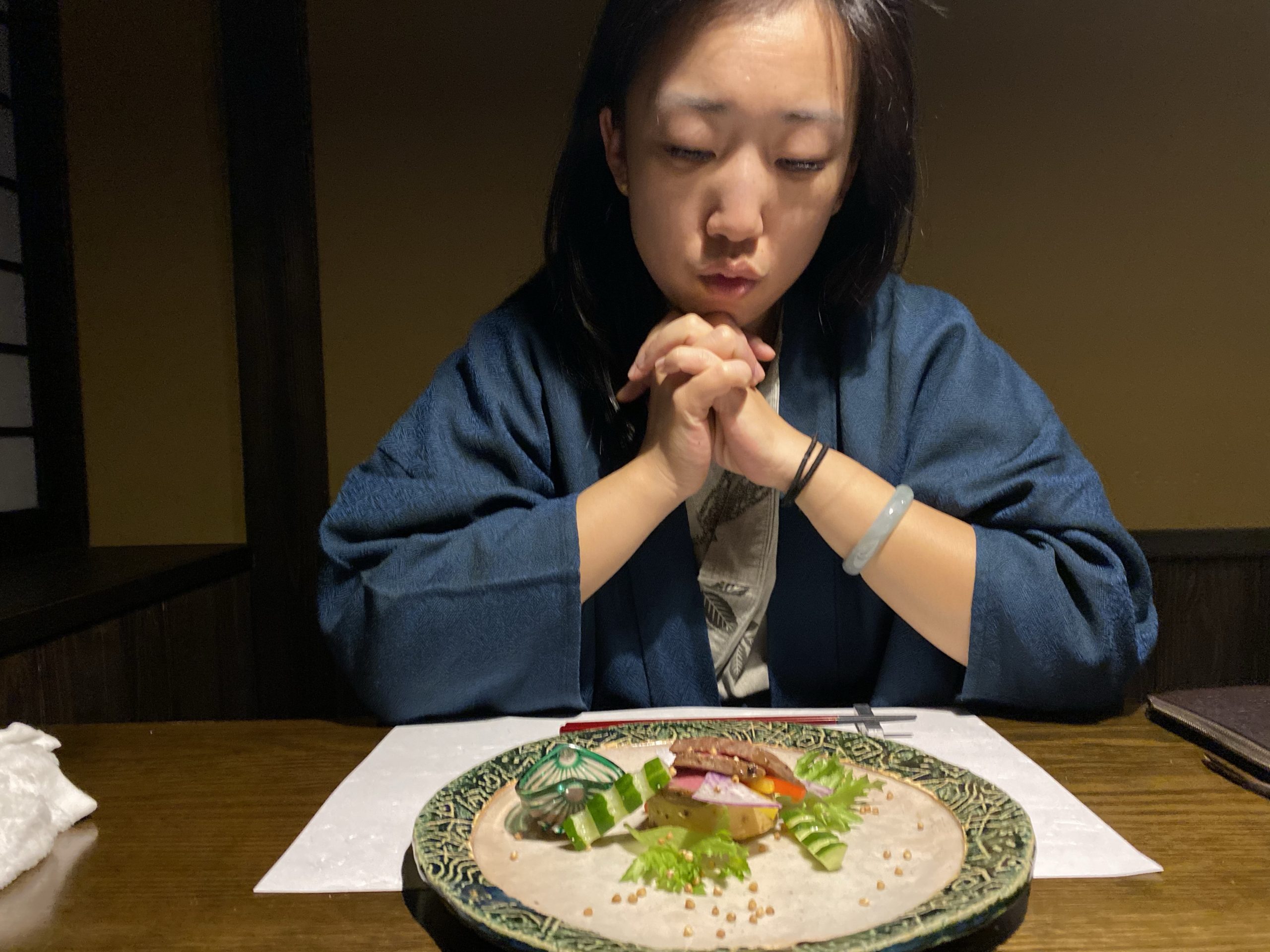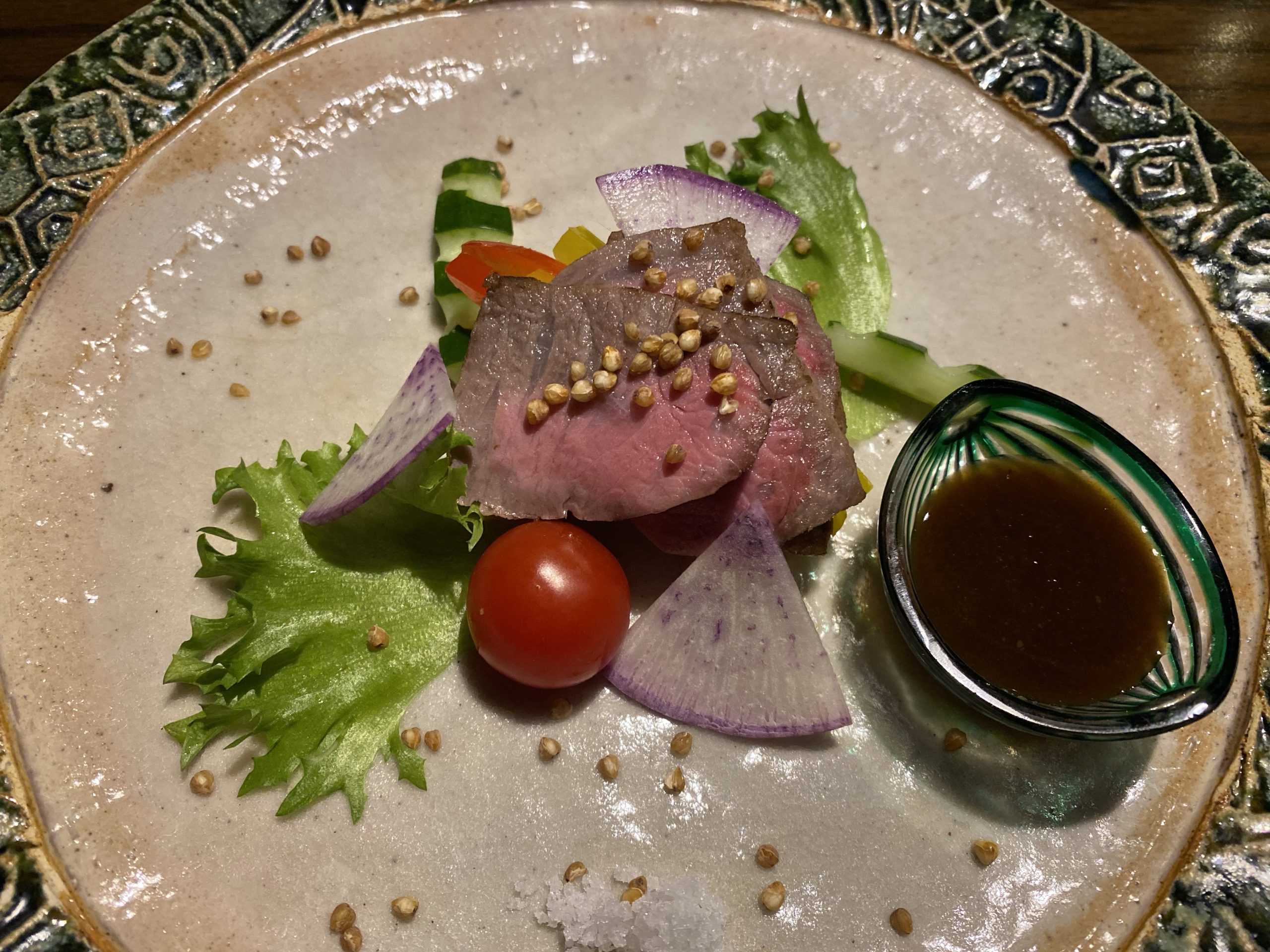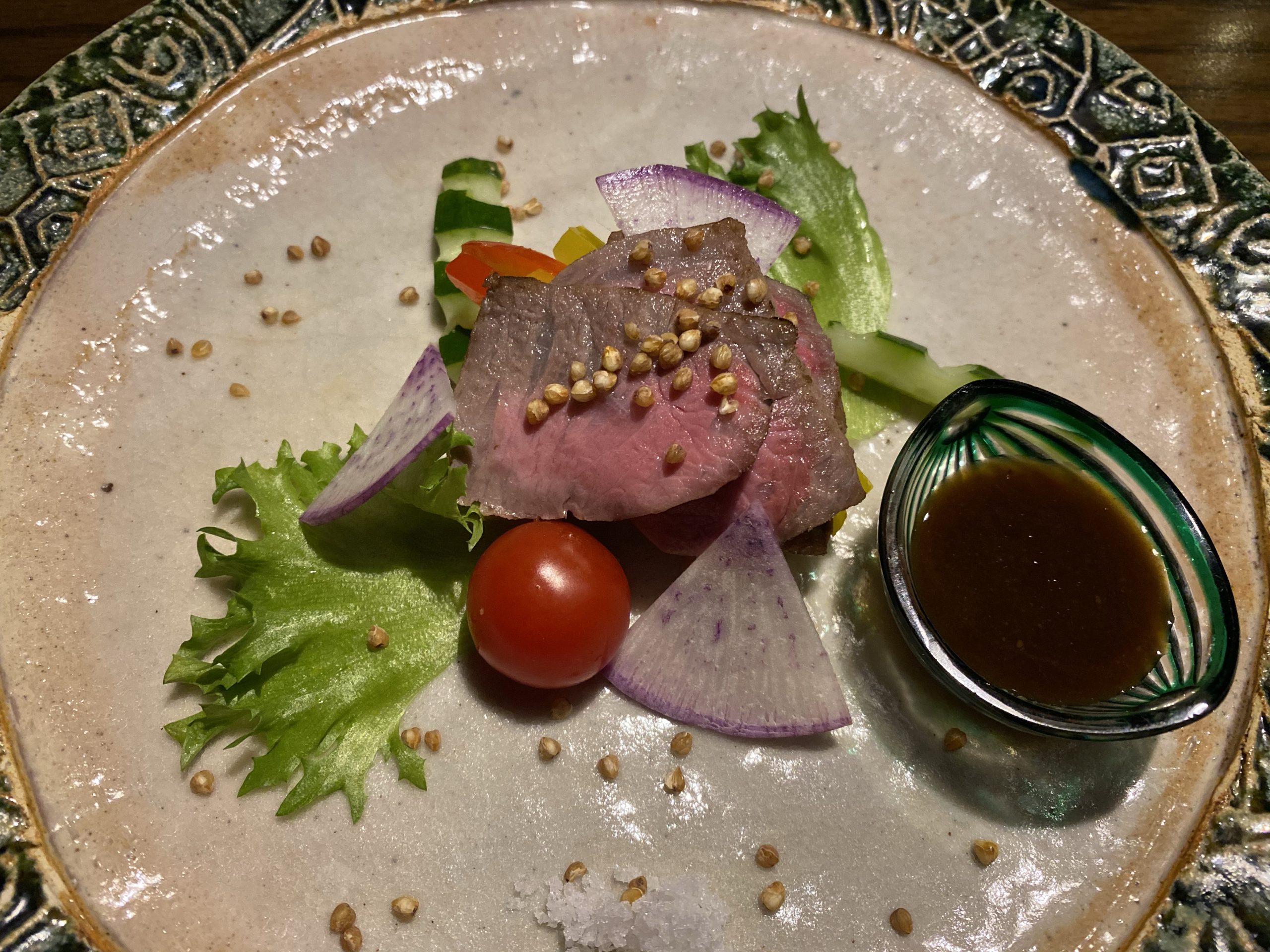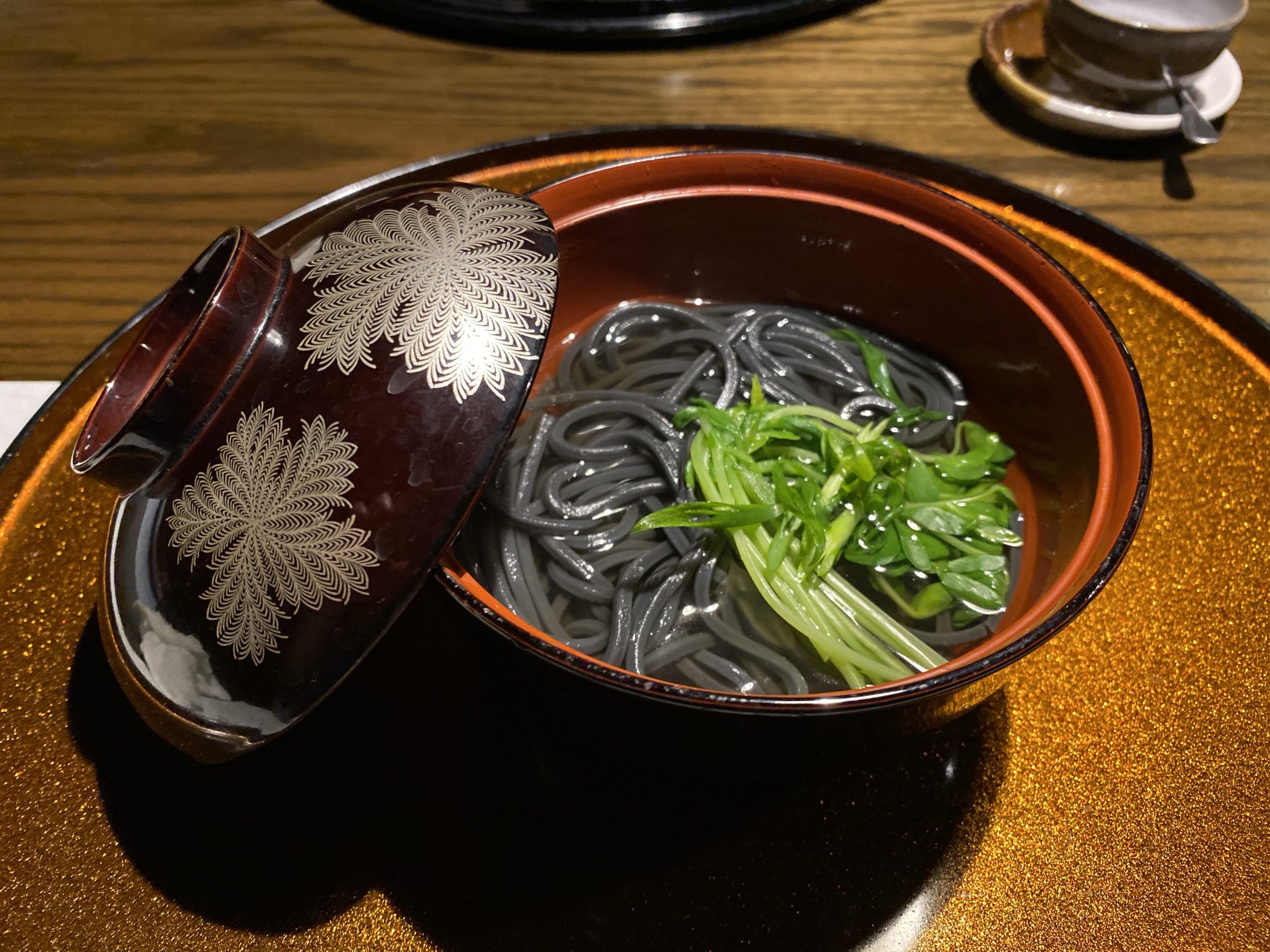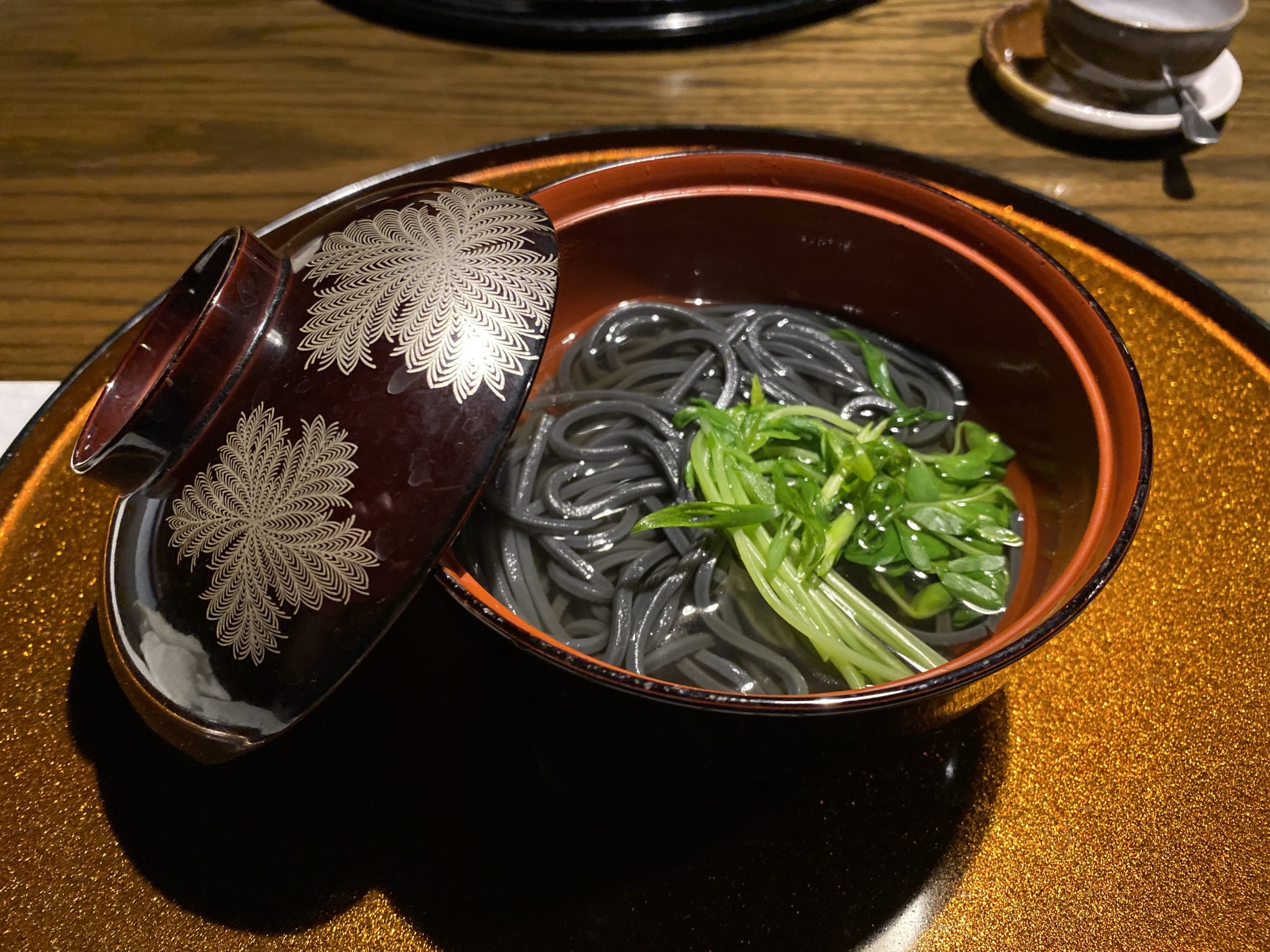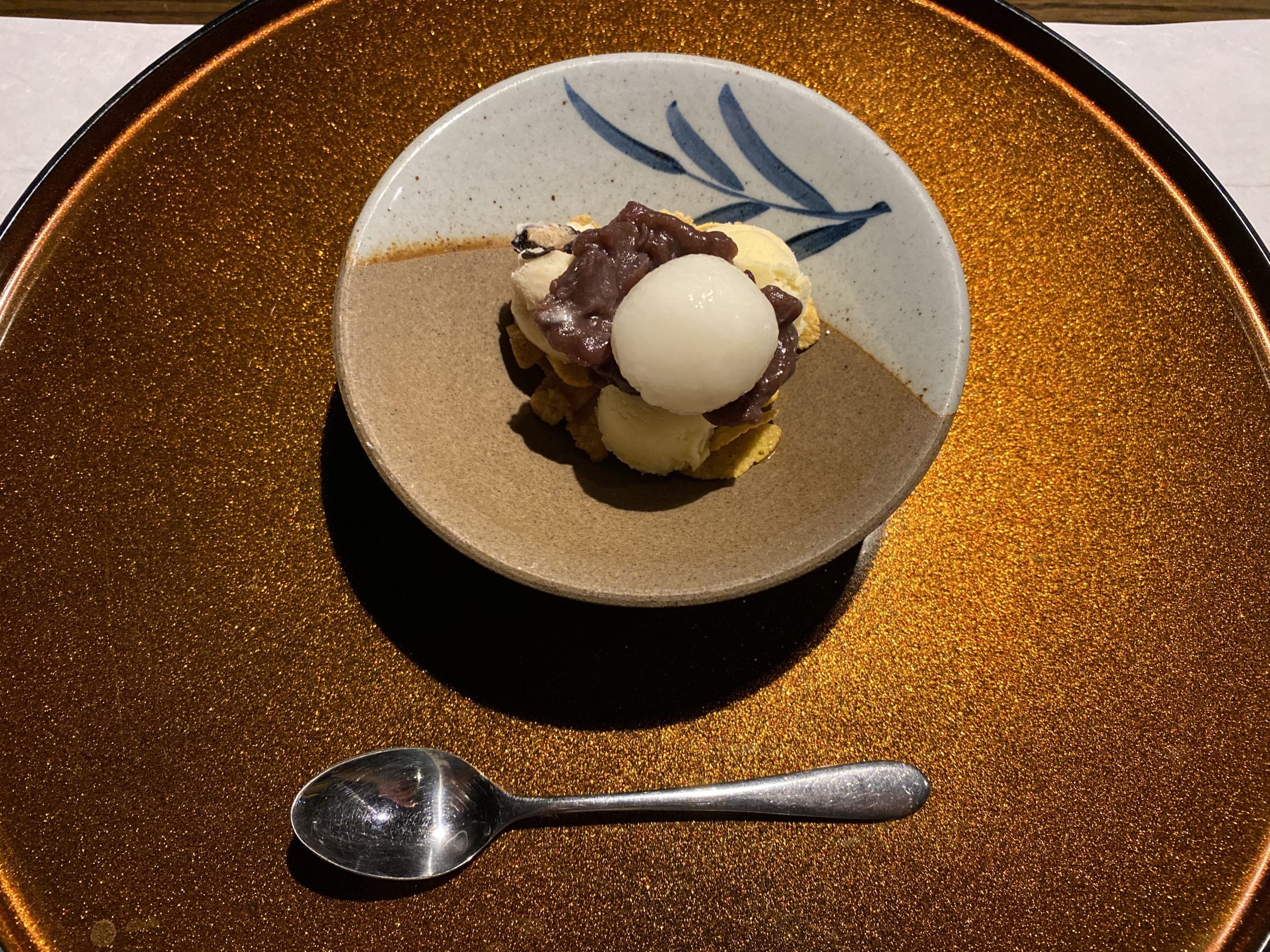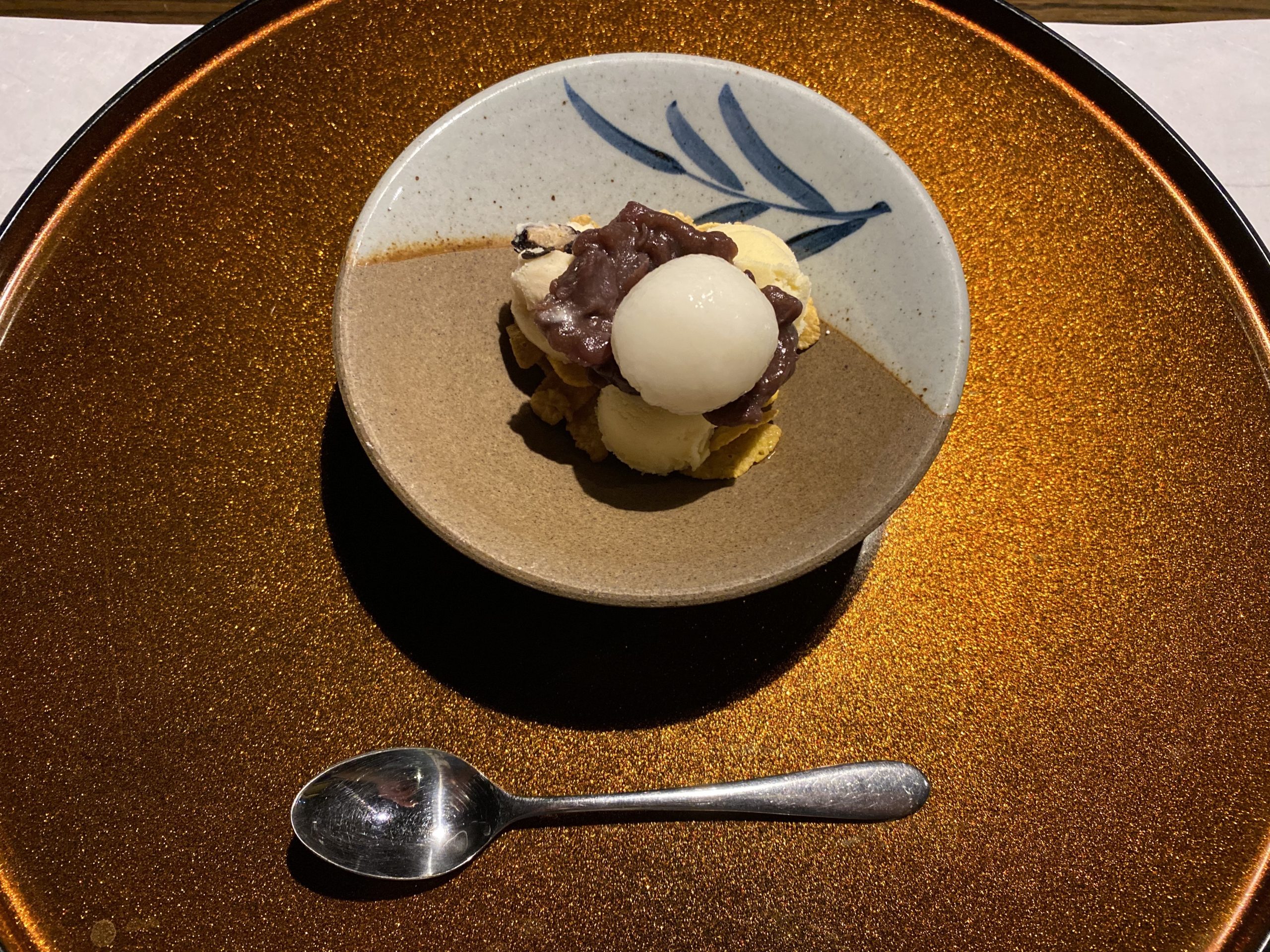 After dinner, or night ended with one final soak at the private onsen by the river that we went to this morning. However, the experience at night was completely different. One reason was because it was pouring rain outside and with rushing sound of the river and the lantern lights and the darkness, it gave it a completely different ambiance, which is pretty amazing.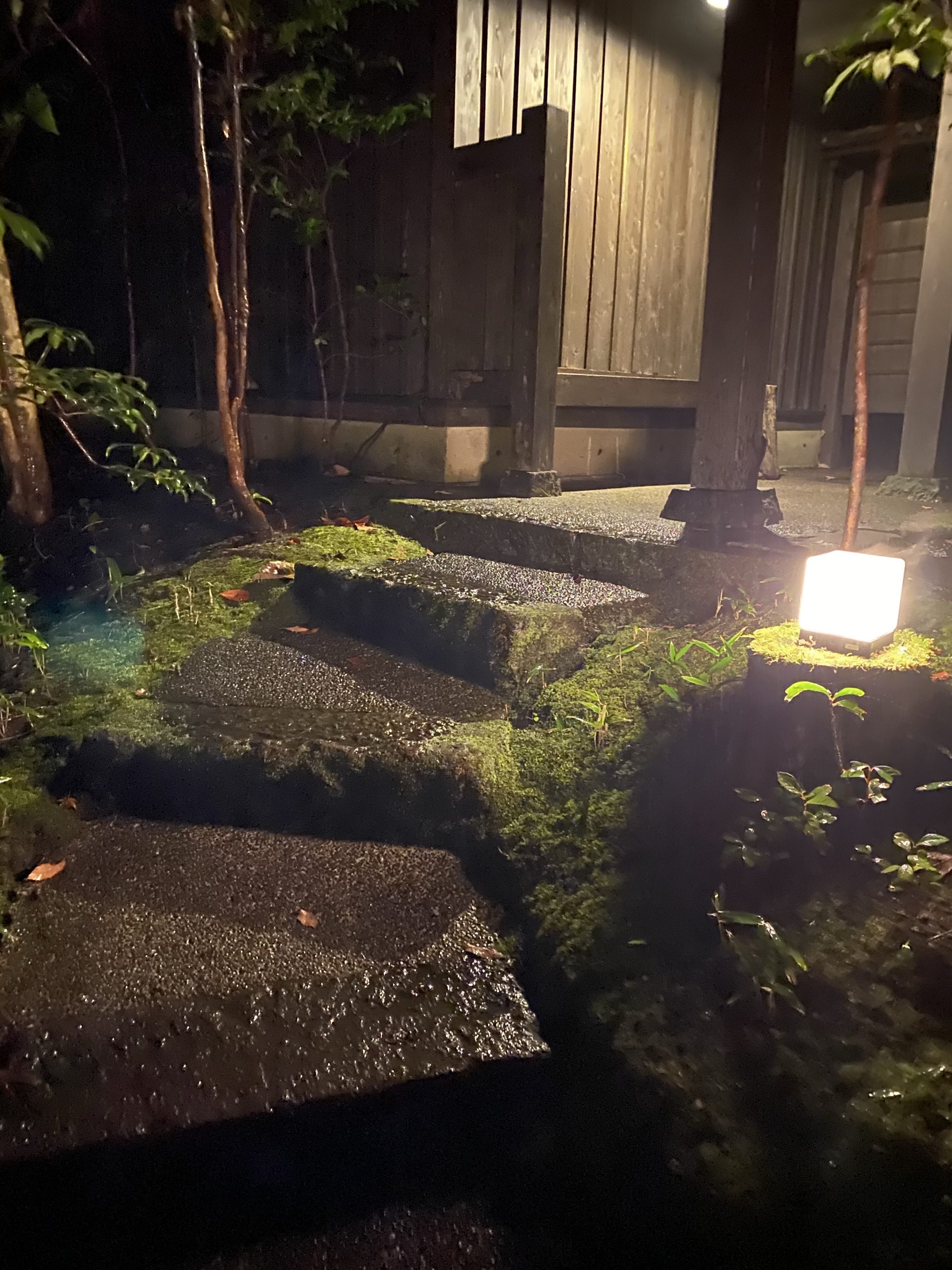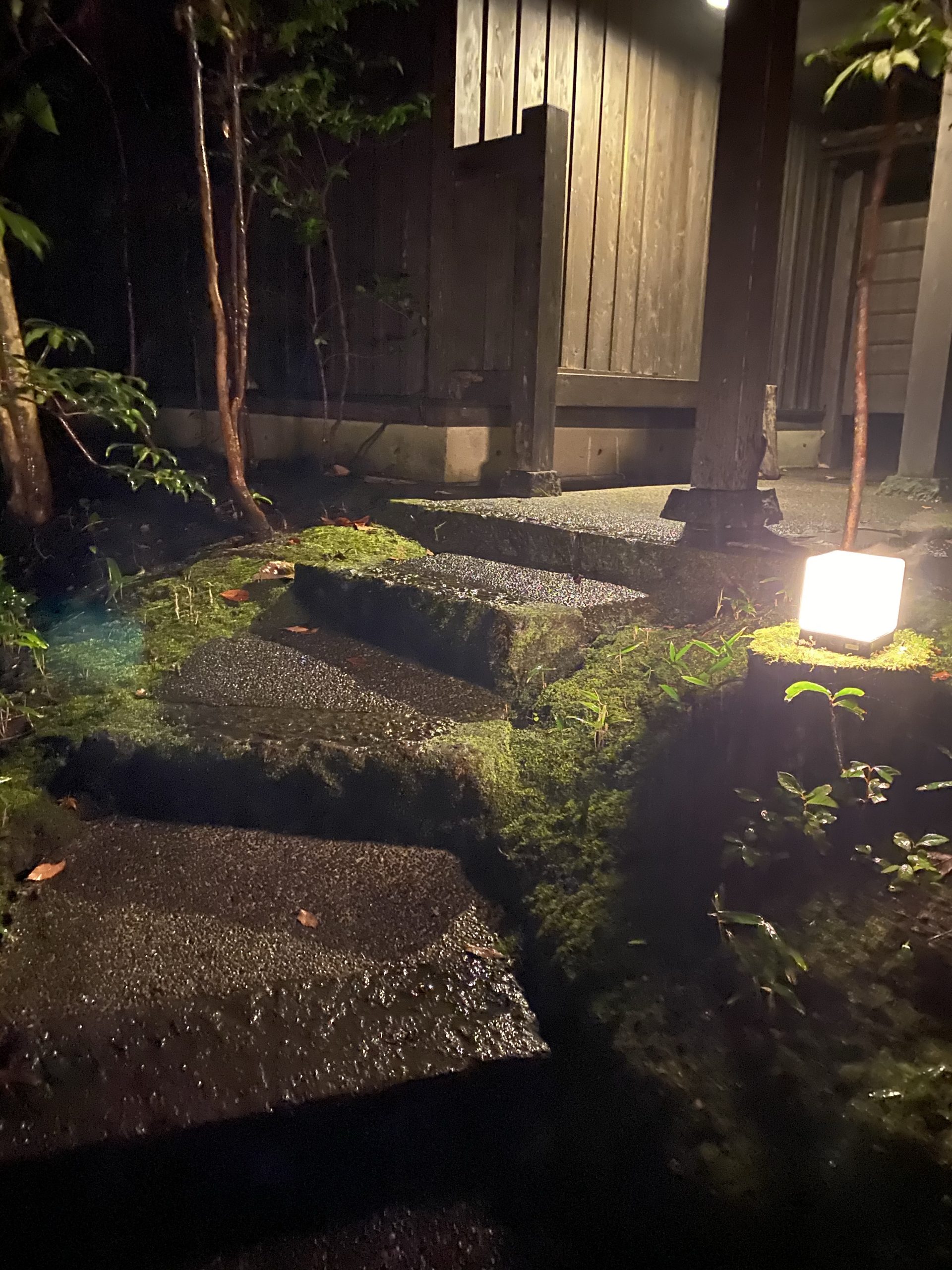 Tomorrow is another traveling day… and we will be leaving Kyushu.
Merry Christmas!!