Today is our only day in Grand Teton National Park and it is way too short. The day started from the Old Faithful in Yellowstone. Usually, the drive to Grand Teton National Park is not too bad, but today because of the forest fire, we had to drive out of the west entrance and go around to the south.
But because of our reroute, we stopped by a few spots before leaving the west entrance.
We first stop by Firehole lake (B on the map above). It is a great morning drive and no one around.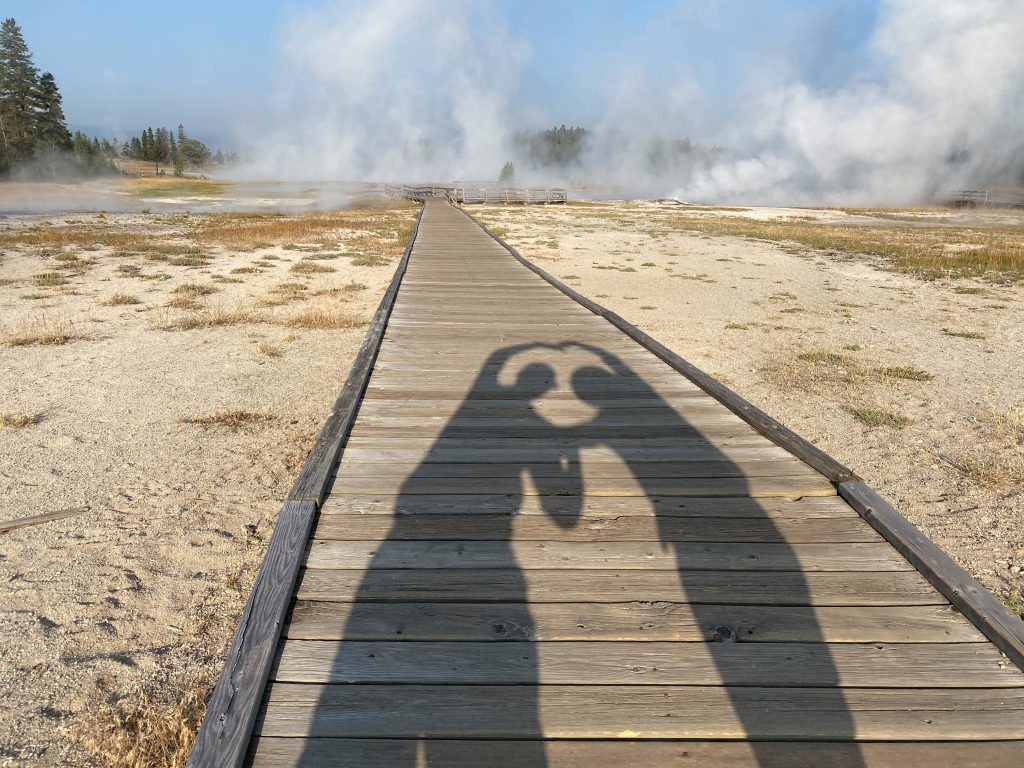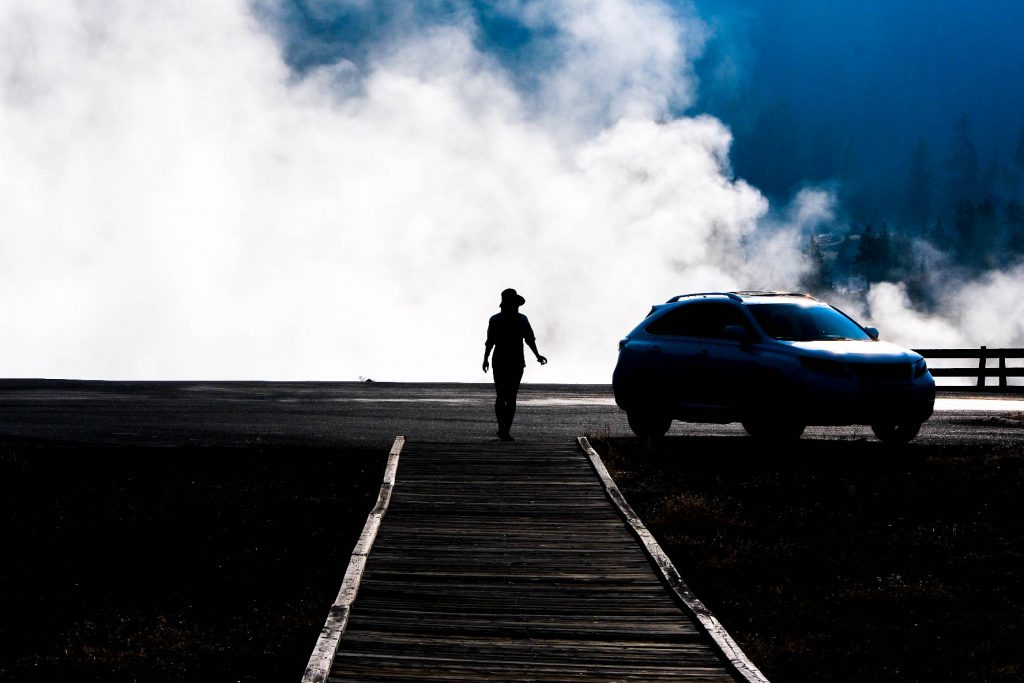 And right before we were turning to head toward the West entrance, we were lucky enough to see a wolf chowing down on his breakfast.
Since we headed out of the west entrance, we have to loop around in Idaho. The drive was long, but it was beautiful to drive through the farm lands.
We drove through the small town Asheton, ID, and ended in at Jackson for lunch. Jackson, Wy (D on the map above) was not a country town, but more like a small city. It basically had everything including many art galleries. I guess it is what they called a resort town?
After lunch from a real restaurant in 5 months, we headed into Grand Teton. Grand Teton is a lot different than Yellowstone. It has its own style and feel. We stopped by an iconic western feel old house for our first picture opportunity. The place was called the Mormon Row Historic District. The location is shown as E on the map above.
We then stop at our next photo spot which is called Teton Point Turnout (F on the map above).
Finally stopped at a small creek called Snake river and took some amazing reflective photo of the Teton. The location is shown as G on the map above. It is called Schwabacher Landing. BTW, Vicky did all the planning and research on all the fantastic photo locations. All I did was to follow her lead.
So make sure to bring some bug repellant !!!!
On our way to our lodge for today, we stop by Jenny Lake and enjoy the sunny view of the Lake. H on the map above. It was a short and steep hike from the overlook to the lakeshore, but we made it ok.
Our lodge is located in Signal Mountain Lodge (I on the map above) and it is pretty awesome. The check-in was smooth, almost no one around. The room was fantastic!!! It even comes with a small kitchen. I only wish we could have stayed one more night.
We walked around the lodge area and checked out the general store and made some dinner. Dinner tonight was curry rice and soup from lunch.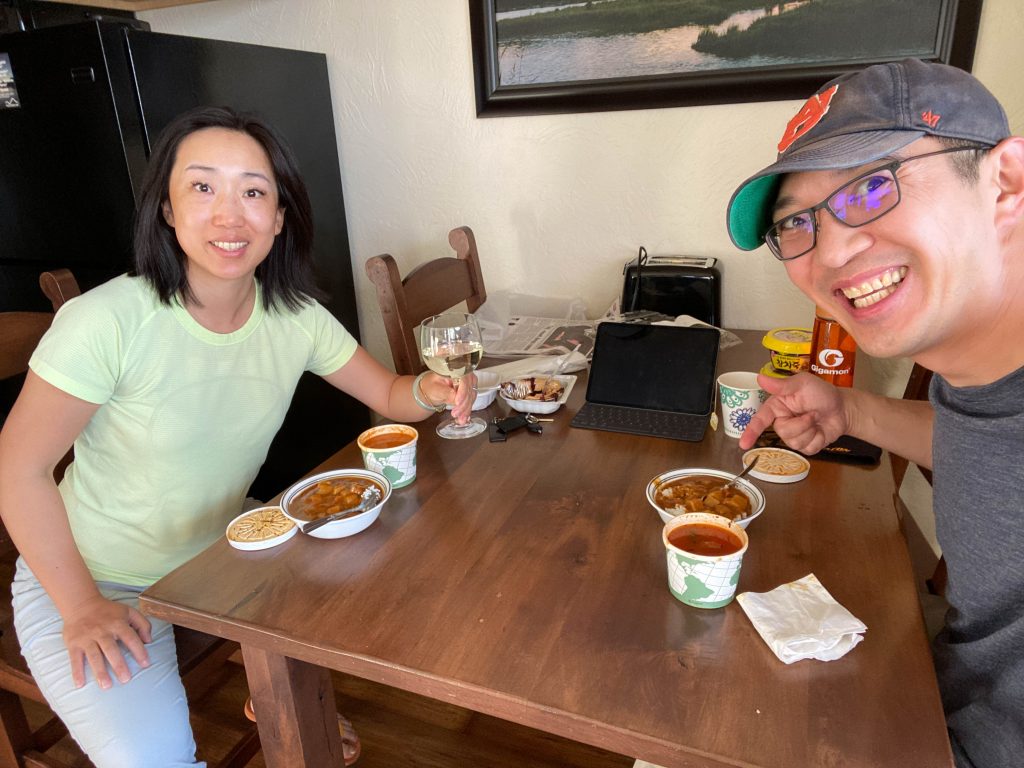 After dinner, We enjoyed the sunset by the lake. It was just amazing! We will revisit for sure!!
Oh and the Internet here is blazing fast!!! so Movie Night!!! We are watching the Lord of the Rings tonight. Vicky has never seen LotR movies before, so this is going to be fun.
Tomorrow we head back to Yellowstone for a final day and then we start our return journey home to Washington.