Local Time: 01/02/2020 Day after New Years Day
Today was the last full day and the only full day of our 15 day trip that we will be in Tokyo. Sometime I feel like we need to spend few more days in Tokyo, but there are always so much stuff to do in Japan and all of the sudden we are at the end.
Today started with a workout at Marriott gym. This is the second time during the entire trip that we actually worked out in a gym. When we got to Fukuoka, we had the intent to be working out that the hotel gym, but for some reason, the gym at that hotel had banking hours were we are usually out and about so yeah…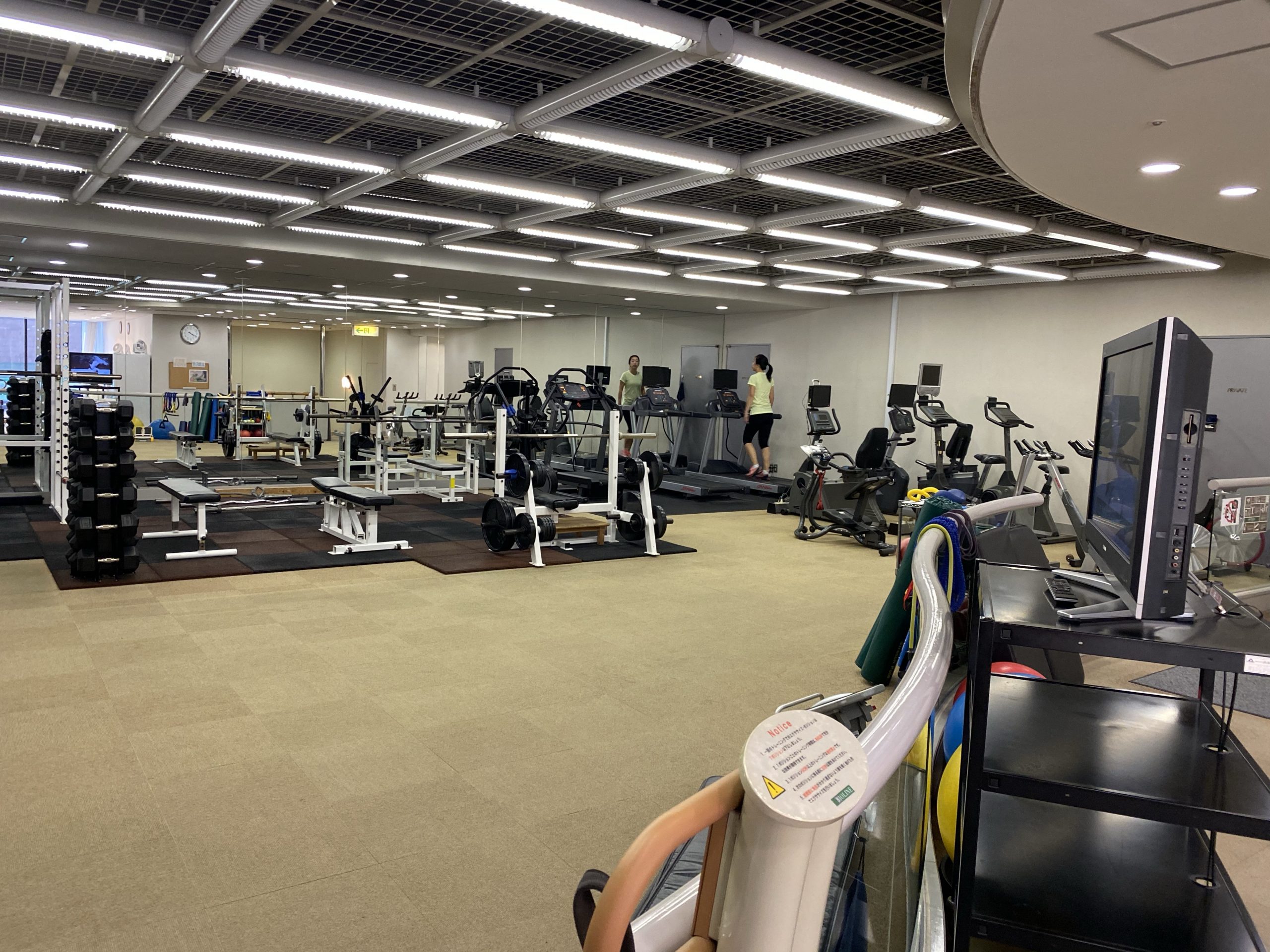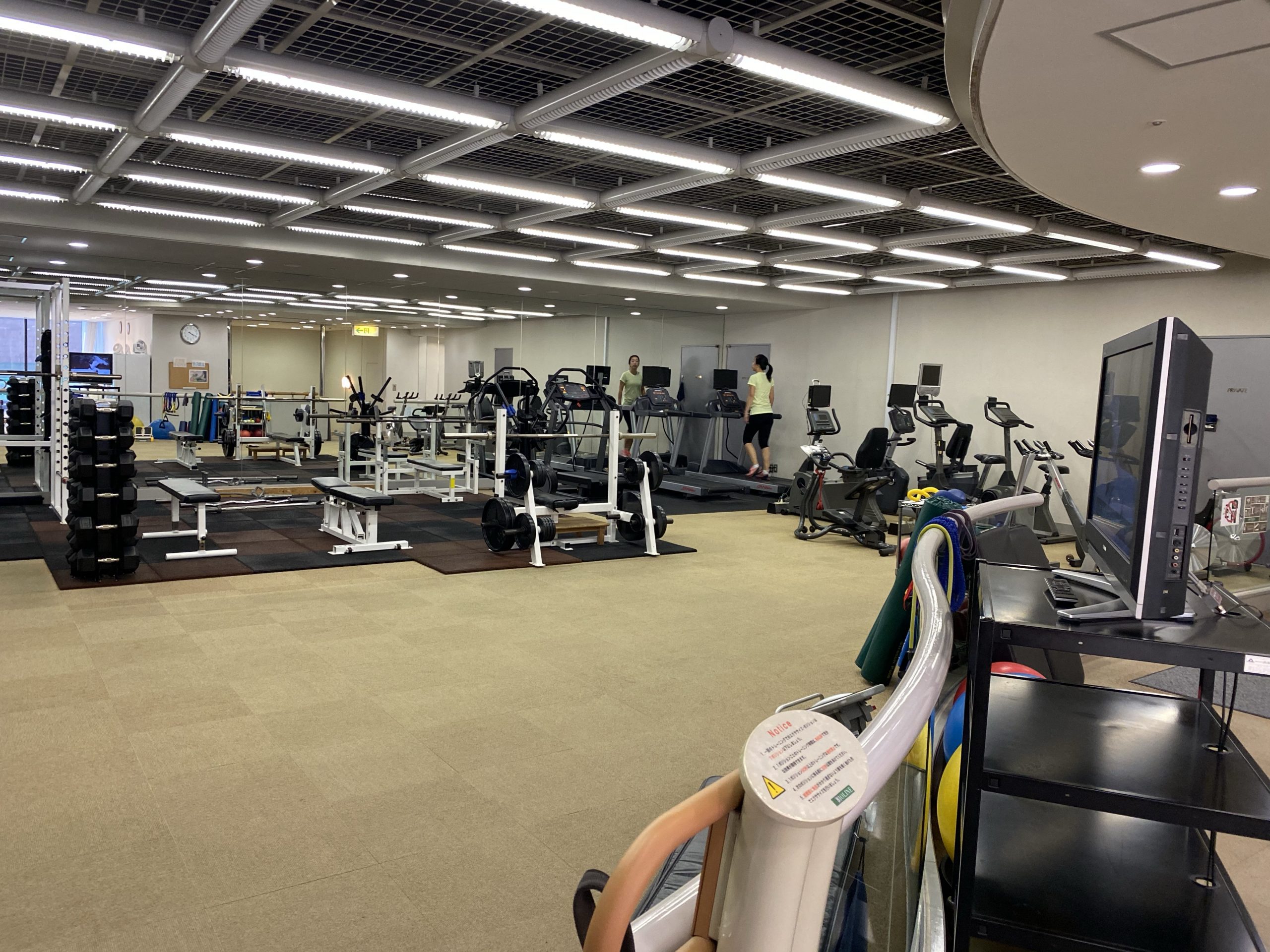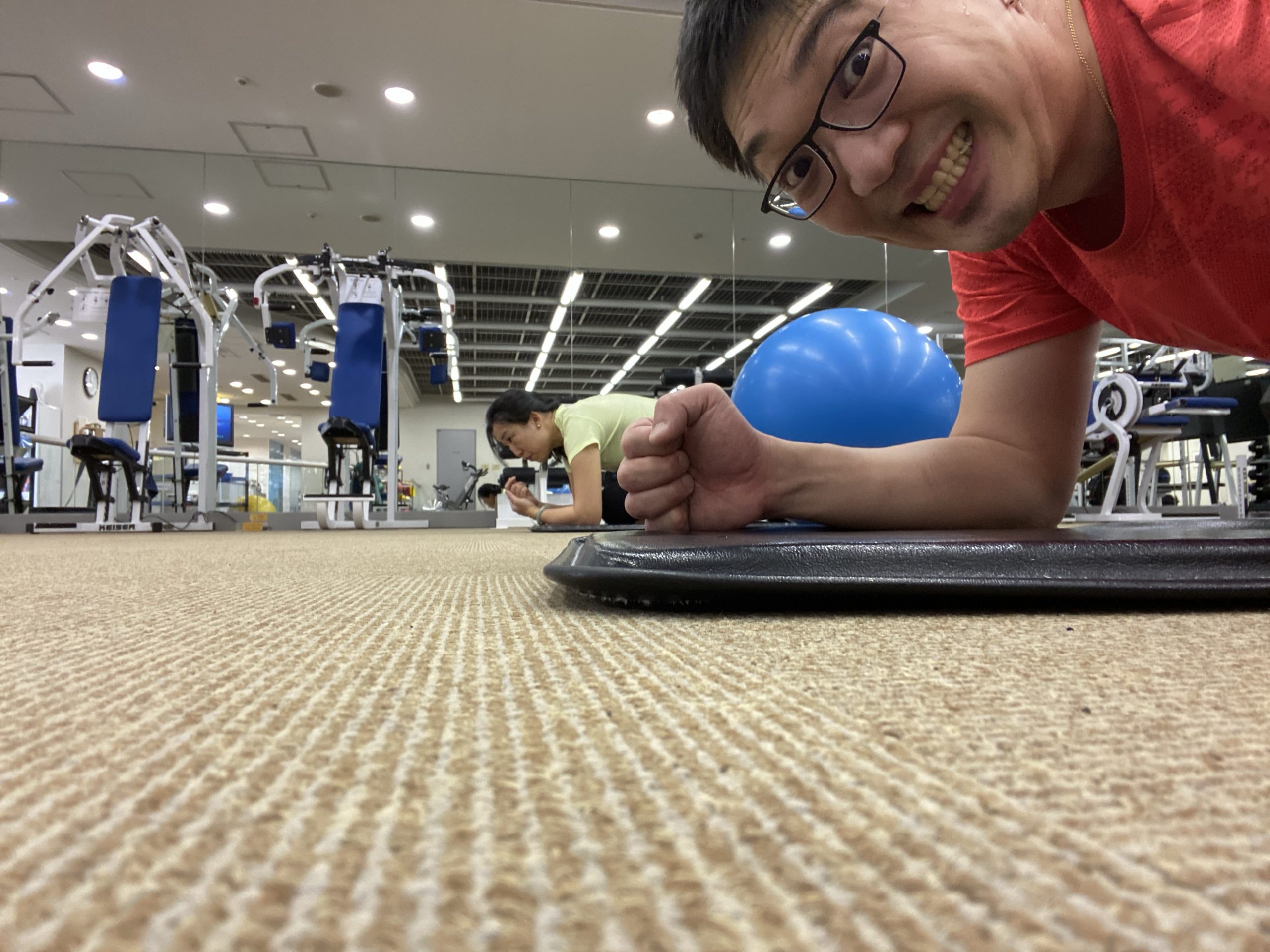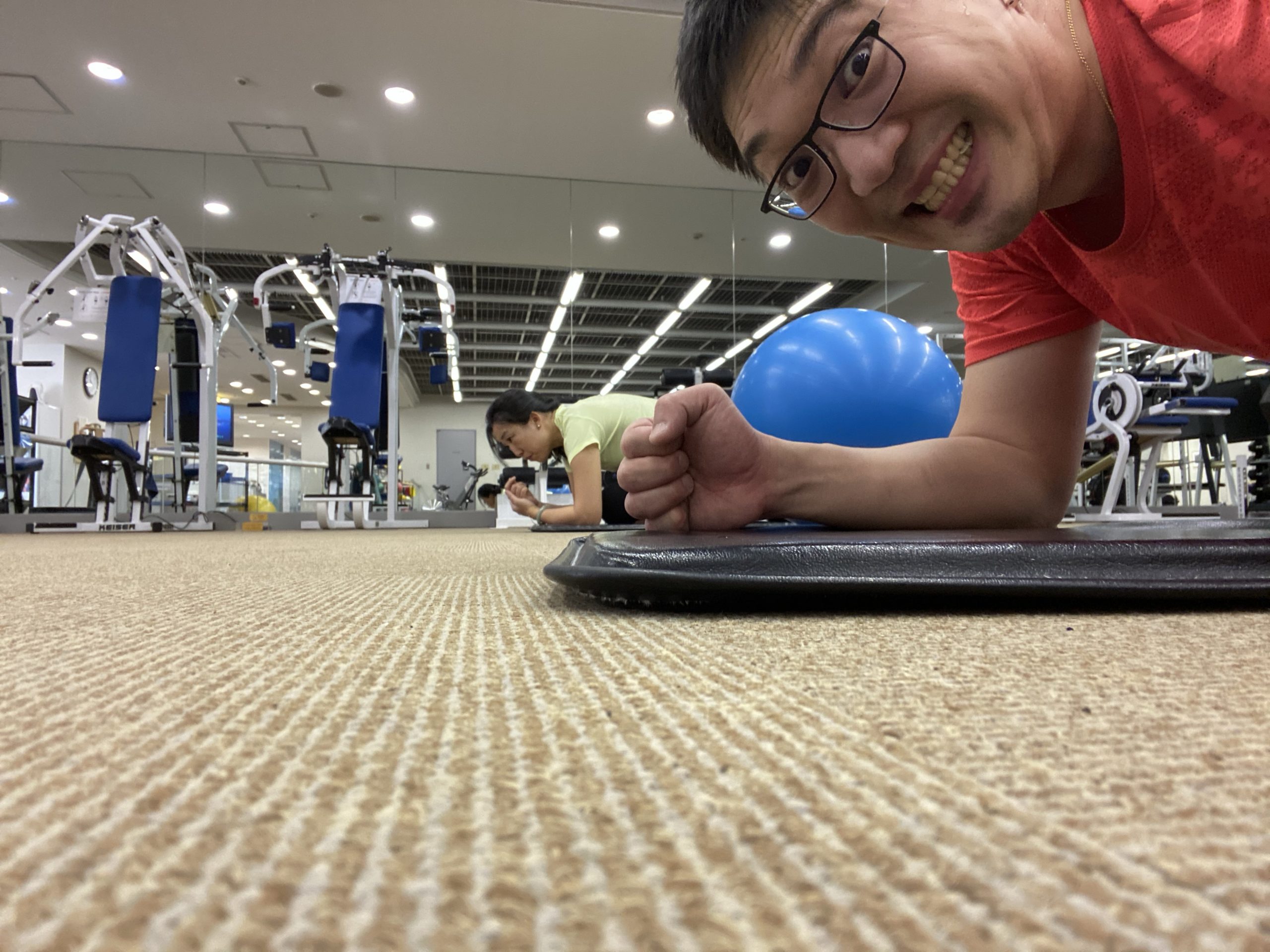 What's really cool about this gym was that they actually have a tennis court. I wish I new about this earlier and planned accordingly 🙂 Oh I missed playing tennis.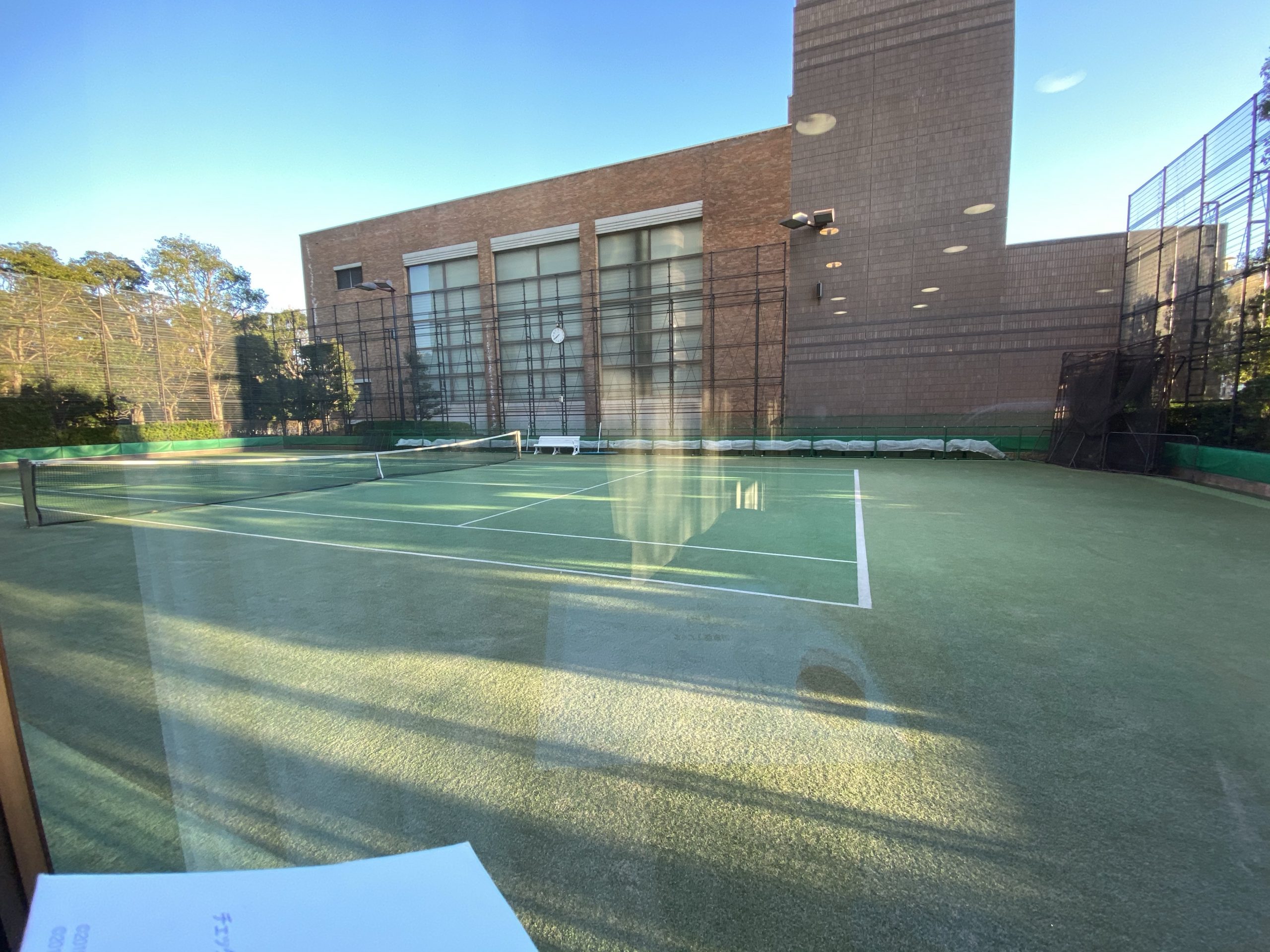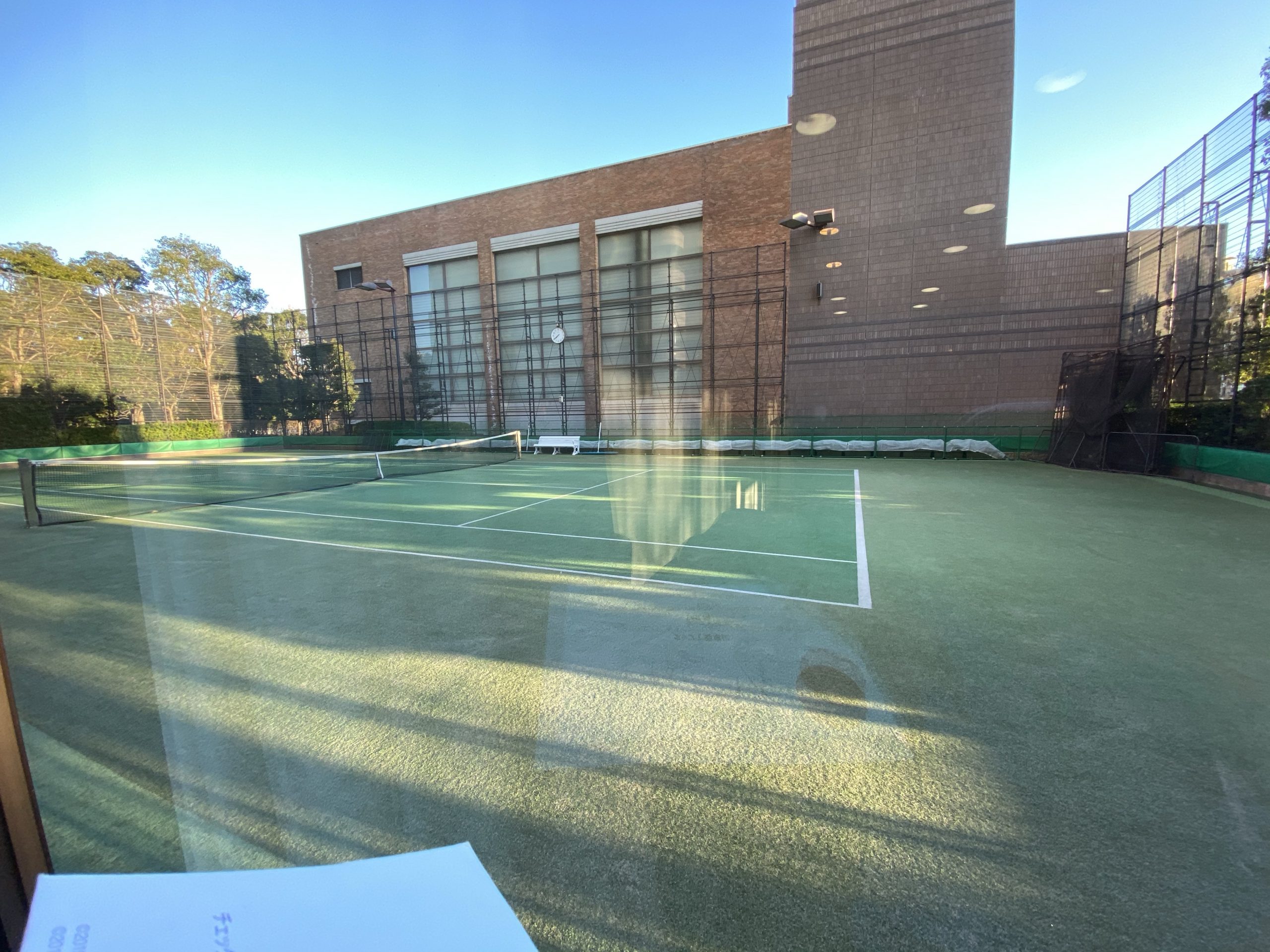 After a good workout, as with every day in this wonderful trip, a fantastic breakfast awaits us in the Marriott Tokyo dinning room.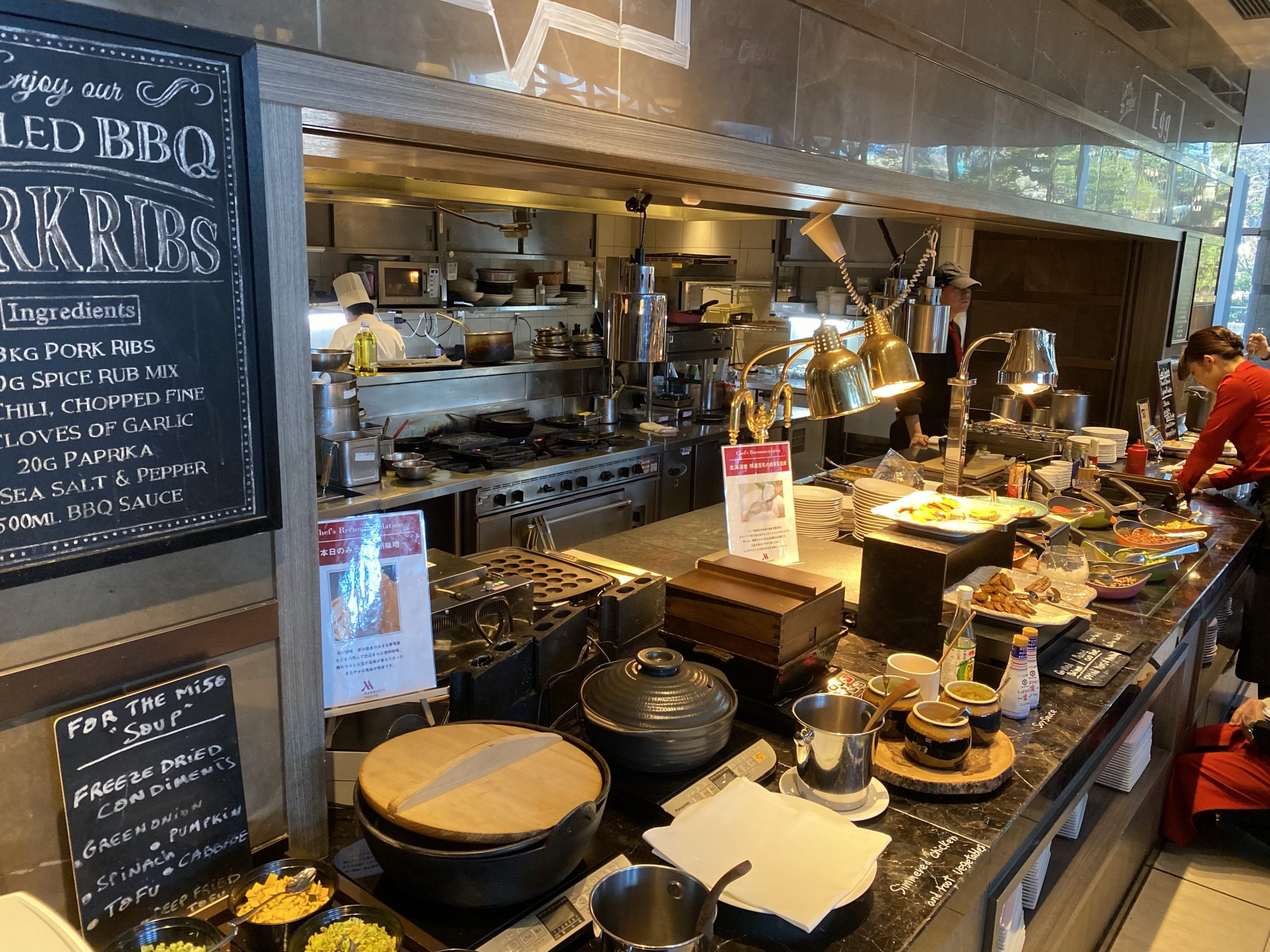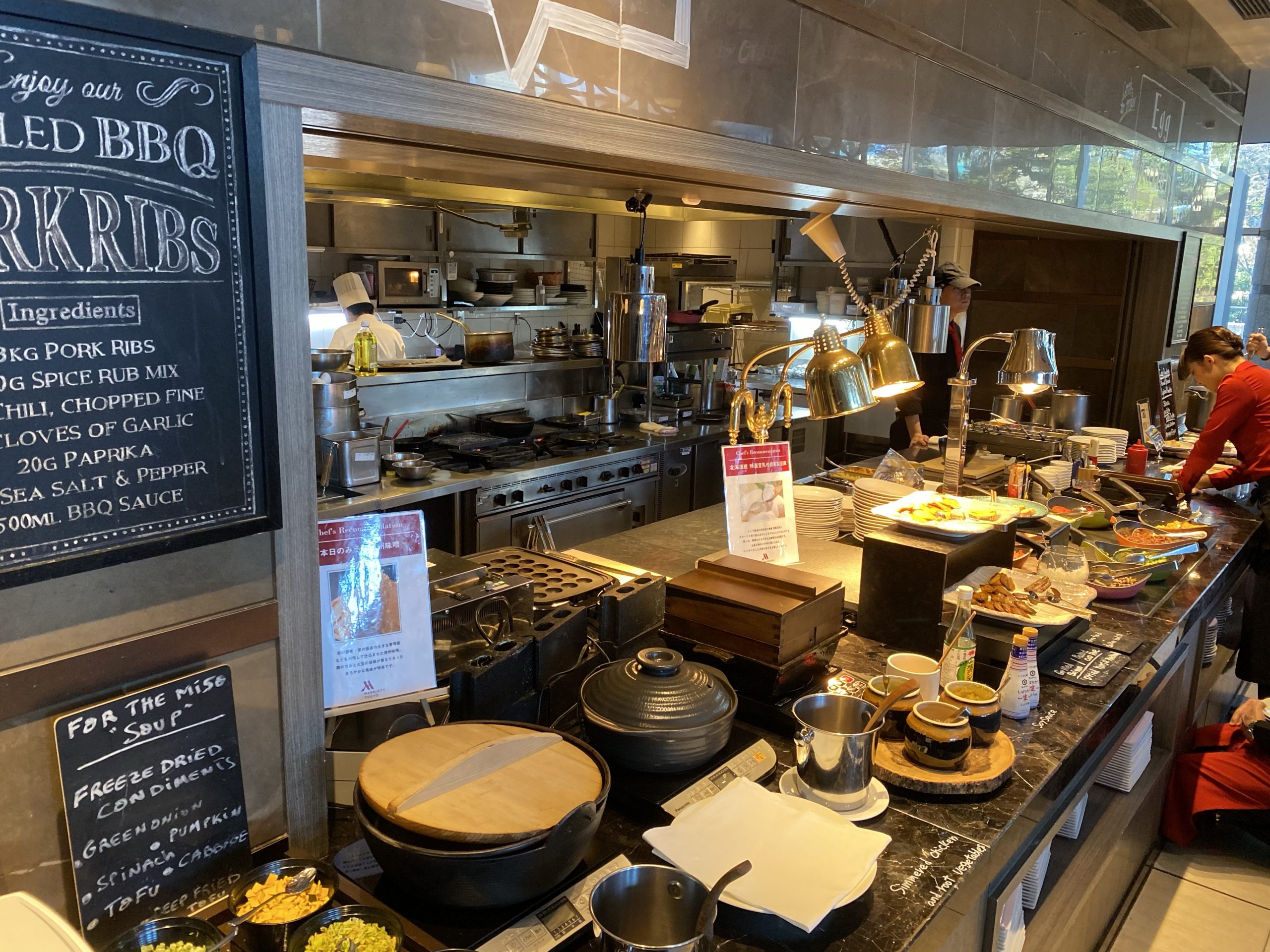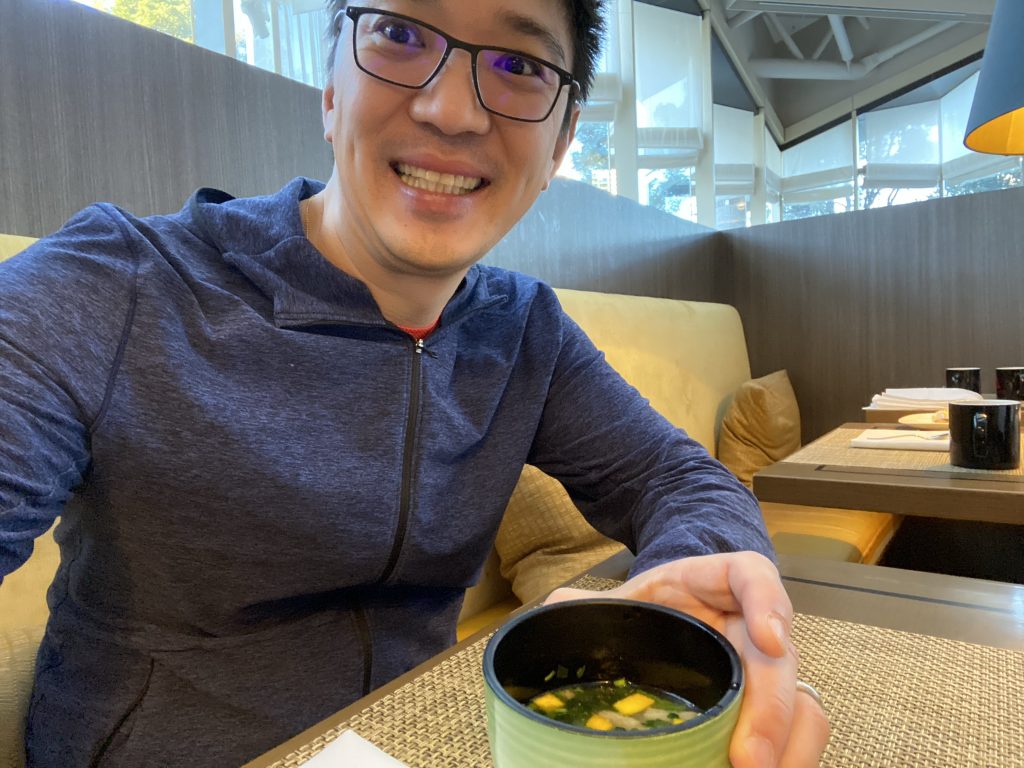 The food selection at Marriott Tokyo was not bad at all. It has a good standard selection of western breakfast, which I did not eat at all, but it also had a great huge selection of Japanese breakfast. It was not Westin Shanghai, but it was one of the best breakfast that I've seen in hotels in Japan.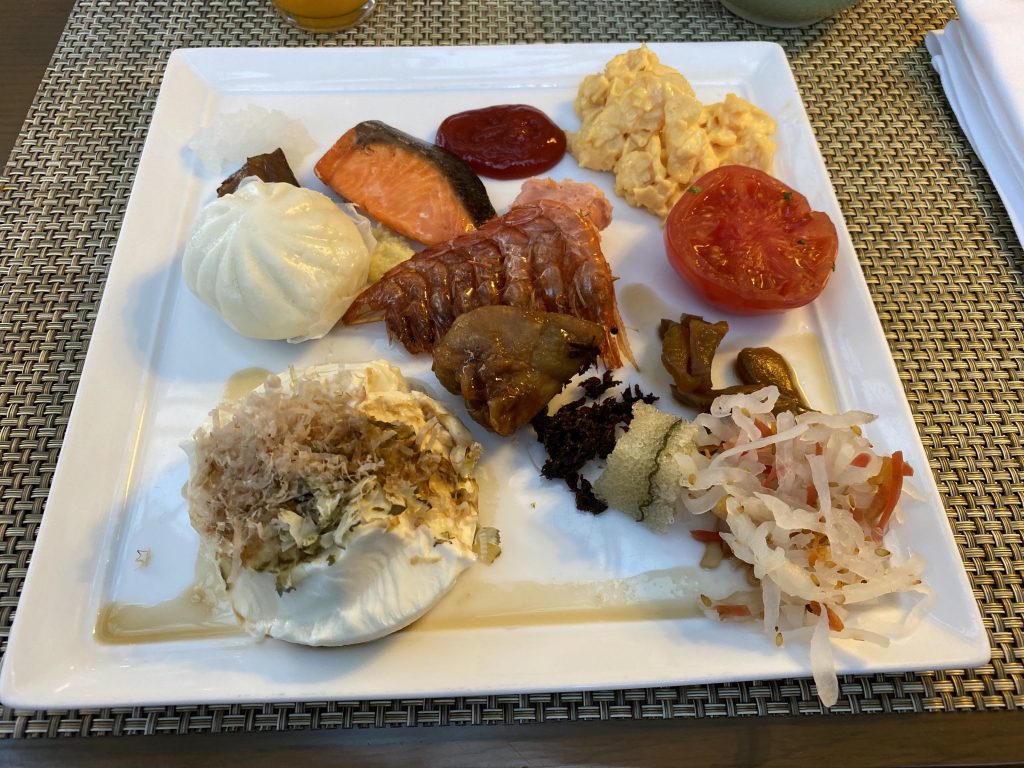 It was a beautiful morning in Tokyo. A peek outside our room window and we are ready to head out.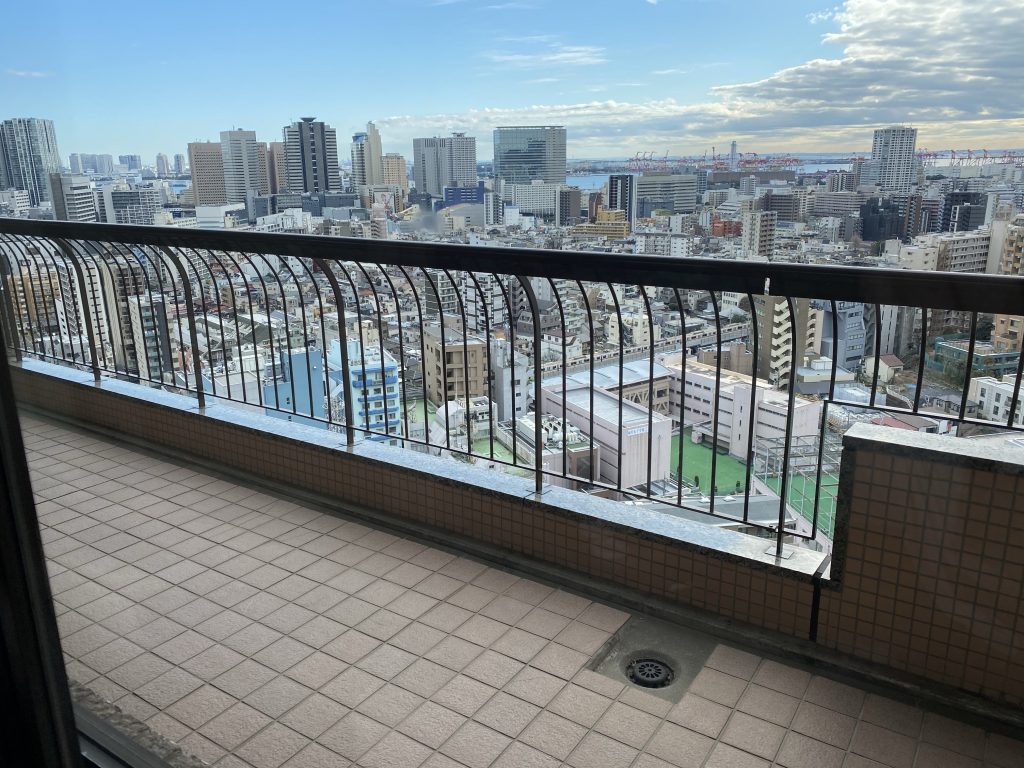 Vicky and I decided to have a free day. I will go meet with my buddy Raymond and Vicky will go shopping. So off to the Tokyo mass transit system. I love trains!!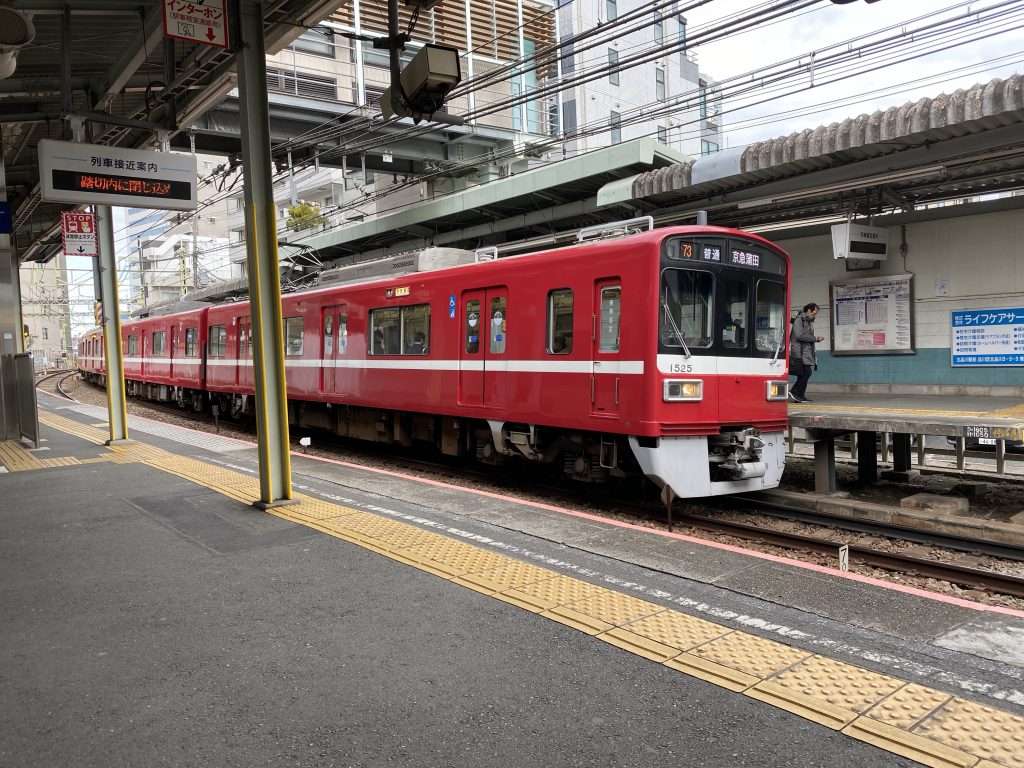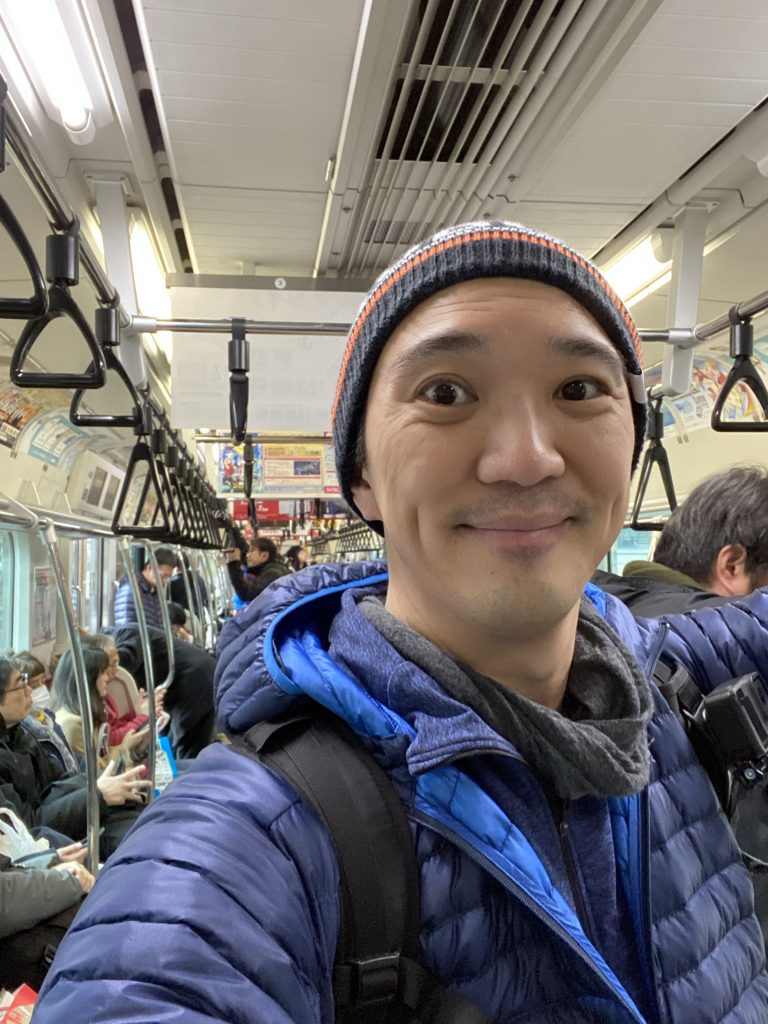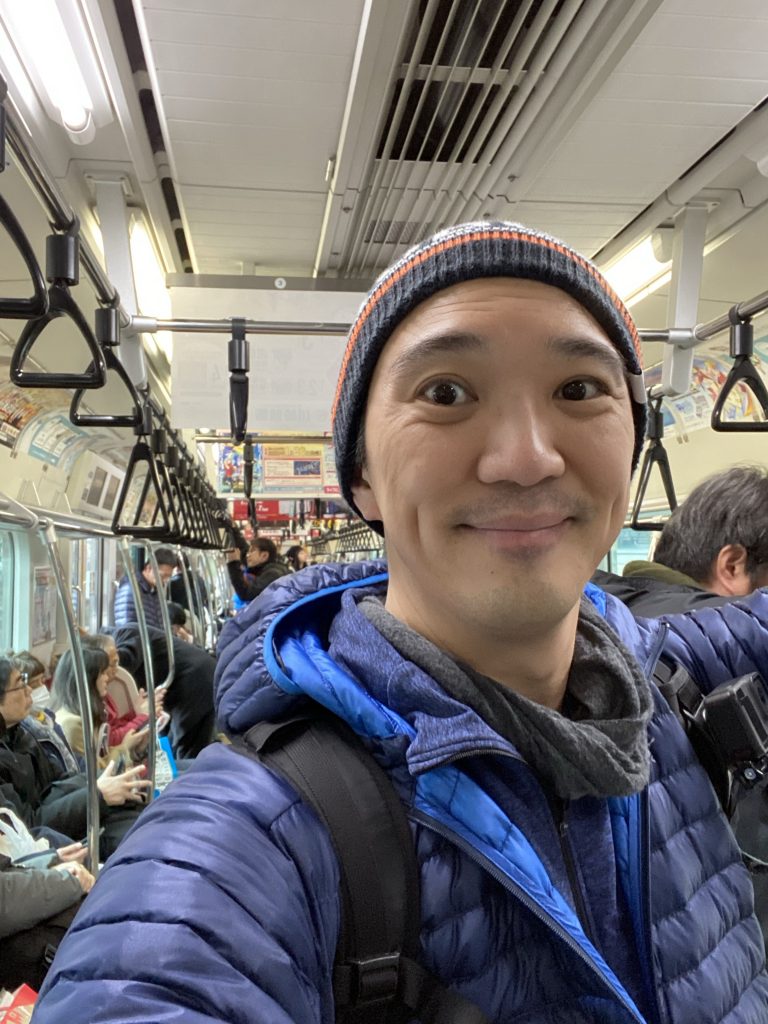 I finally met up with Raymond and his wife near Akihabara. We met up at a Beef Katsu place and the first place was close for the New Years, but the second place was open but not until 12:00 pm, since we were number 1 in line we waited and chatted.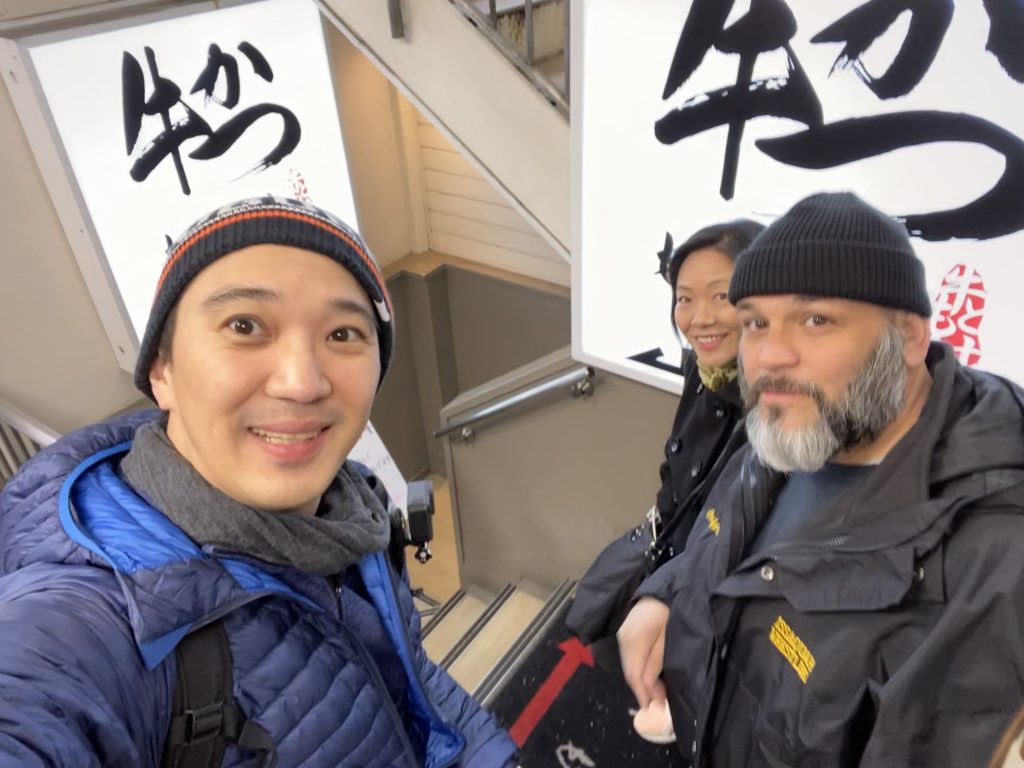 I never had Gyu Katsu before. It was pretty good definitely worth it.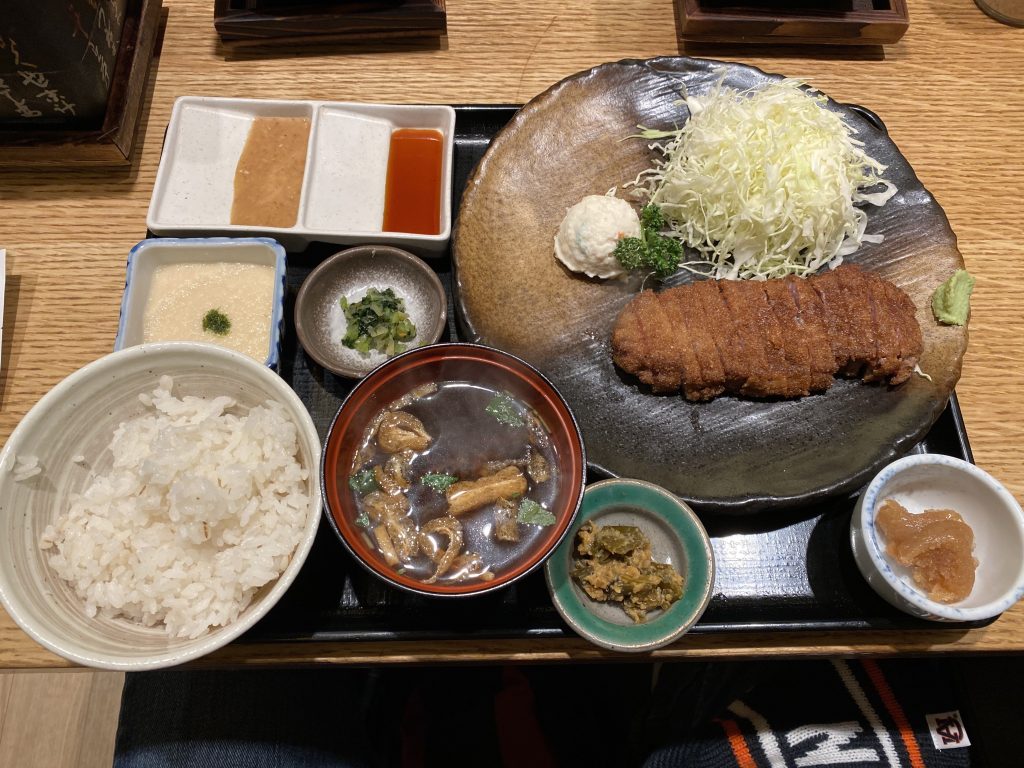 The gyu katsu was deep fried on the outside and raw on the inside. So you put the small piece of meat on this stone grill and cook it to your desire. YUM!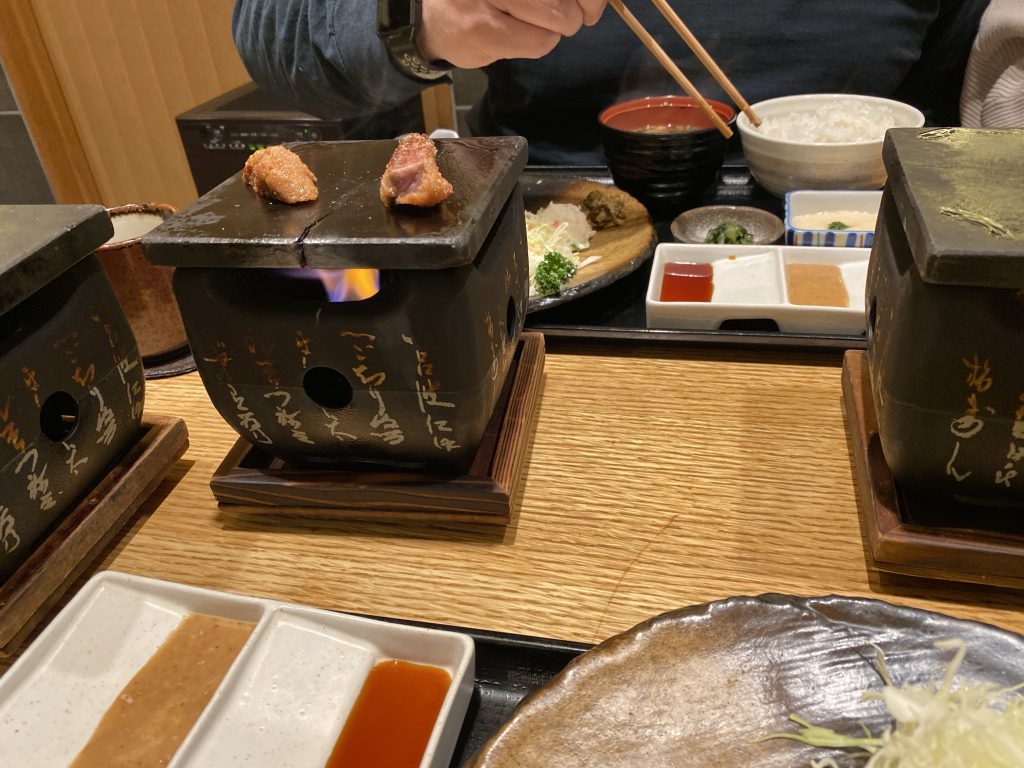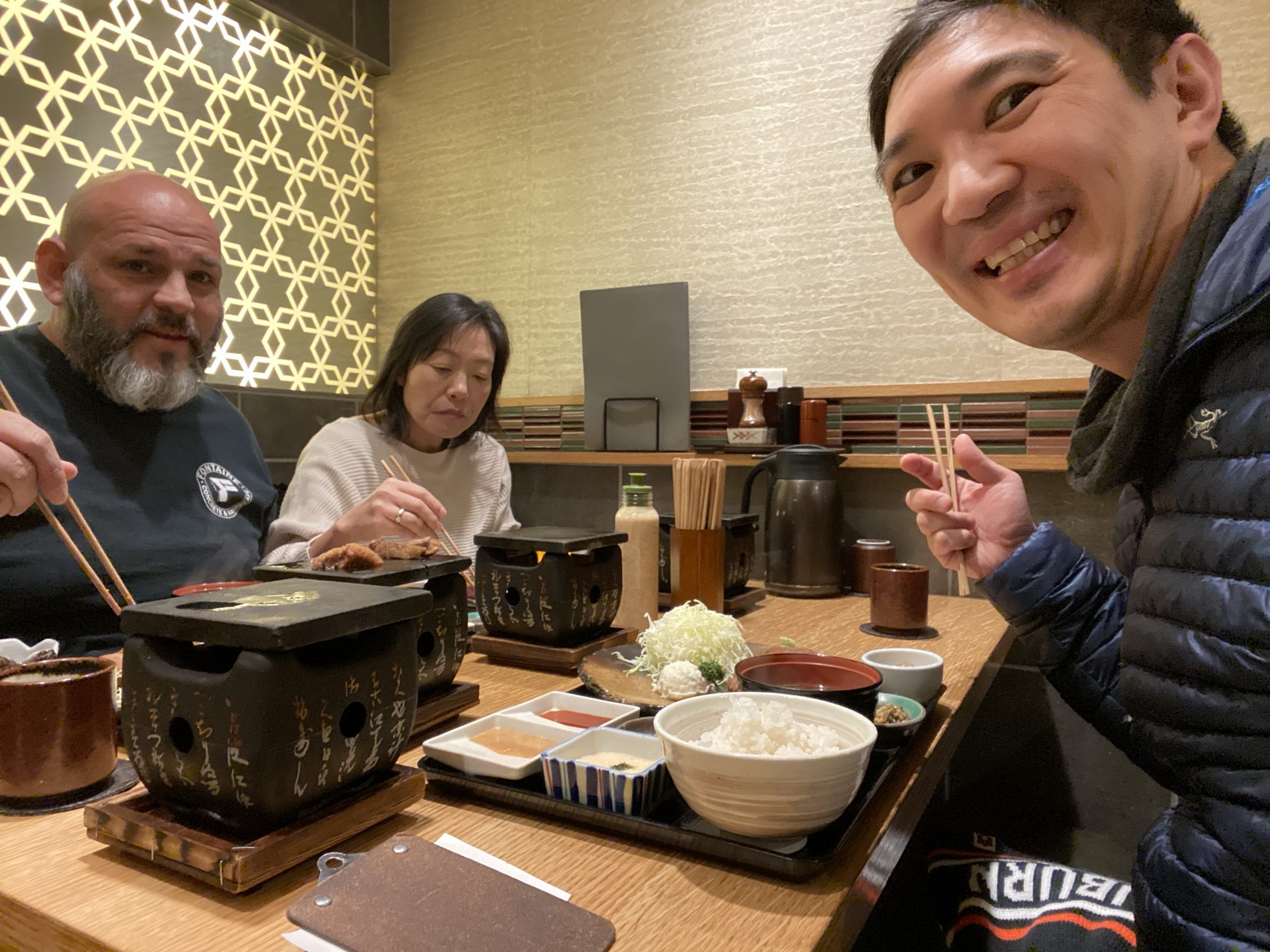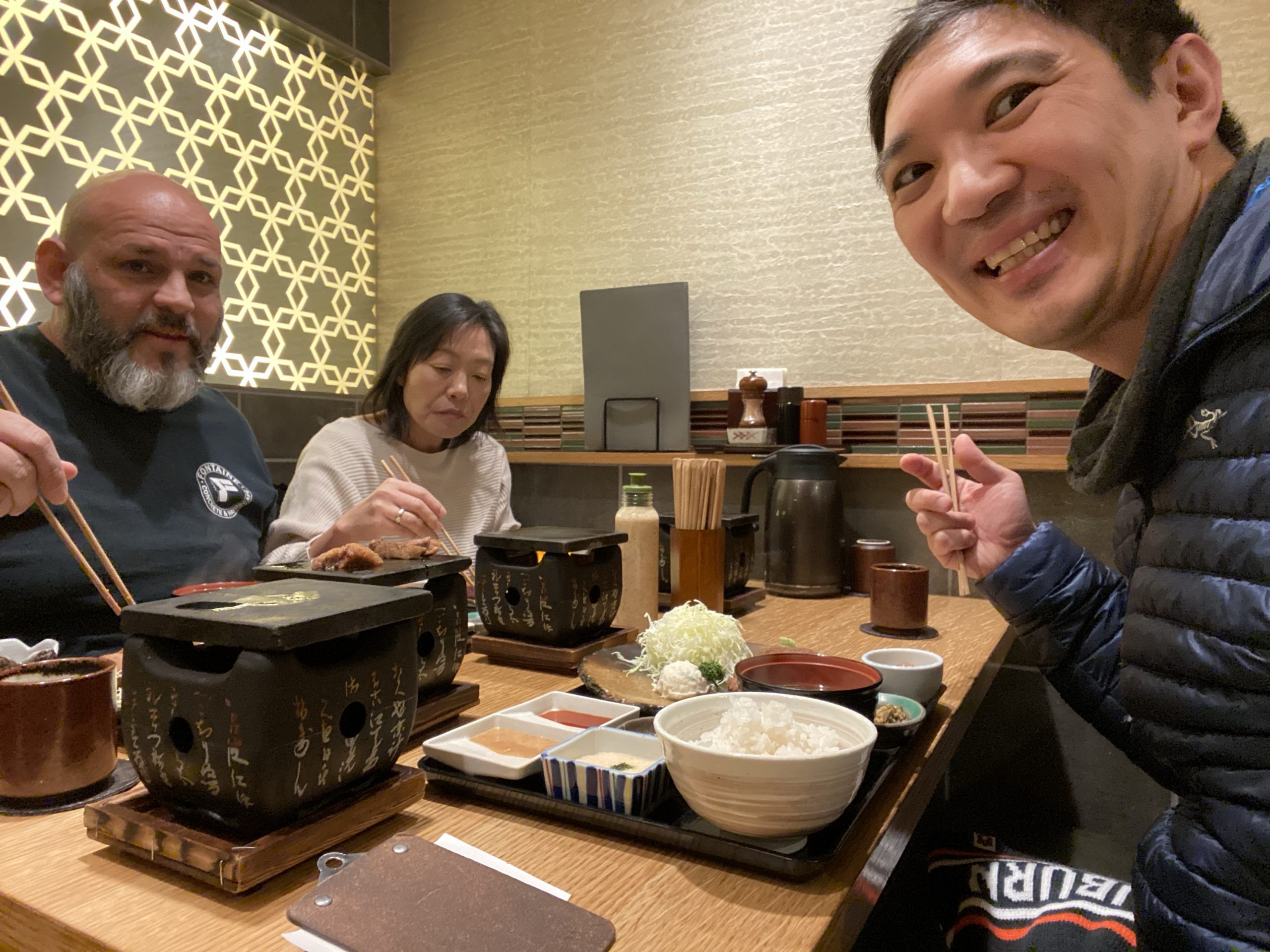 After our wonderful lunch, we went over to Raymonds place and had a few shots of whisky and got caught up. We thought about catching Star Wars, but there were just not enough time. Soon we need to meet up with Vicky near Nihonbashi (Japan Bridge) area. The walk to the Nihonbashi area was pretty interesting. In fact walking around Tokyo was always interesting. So many stories that you can see just by walking around.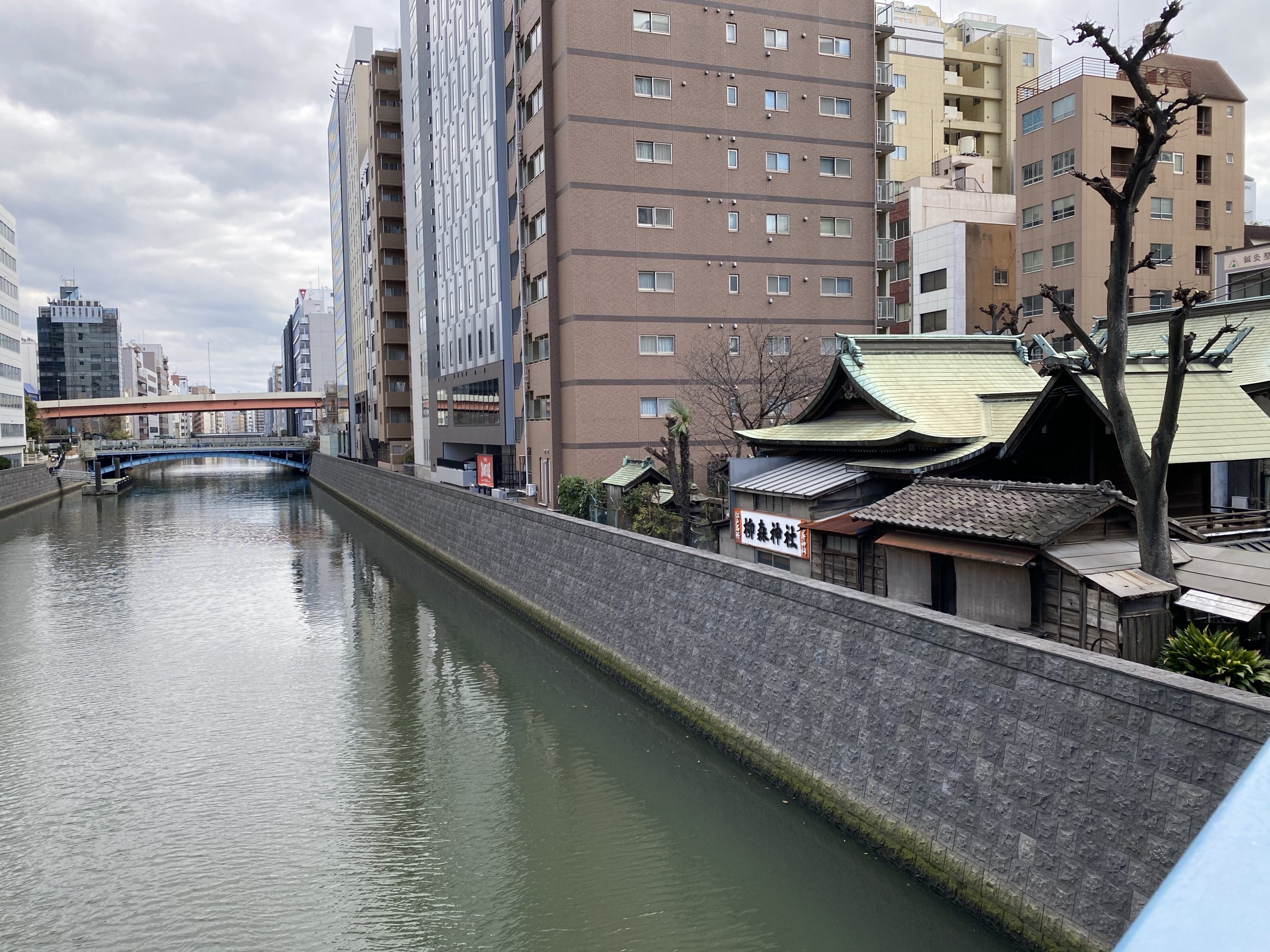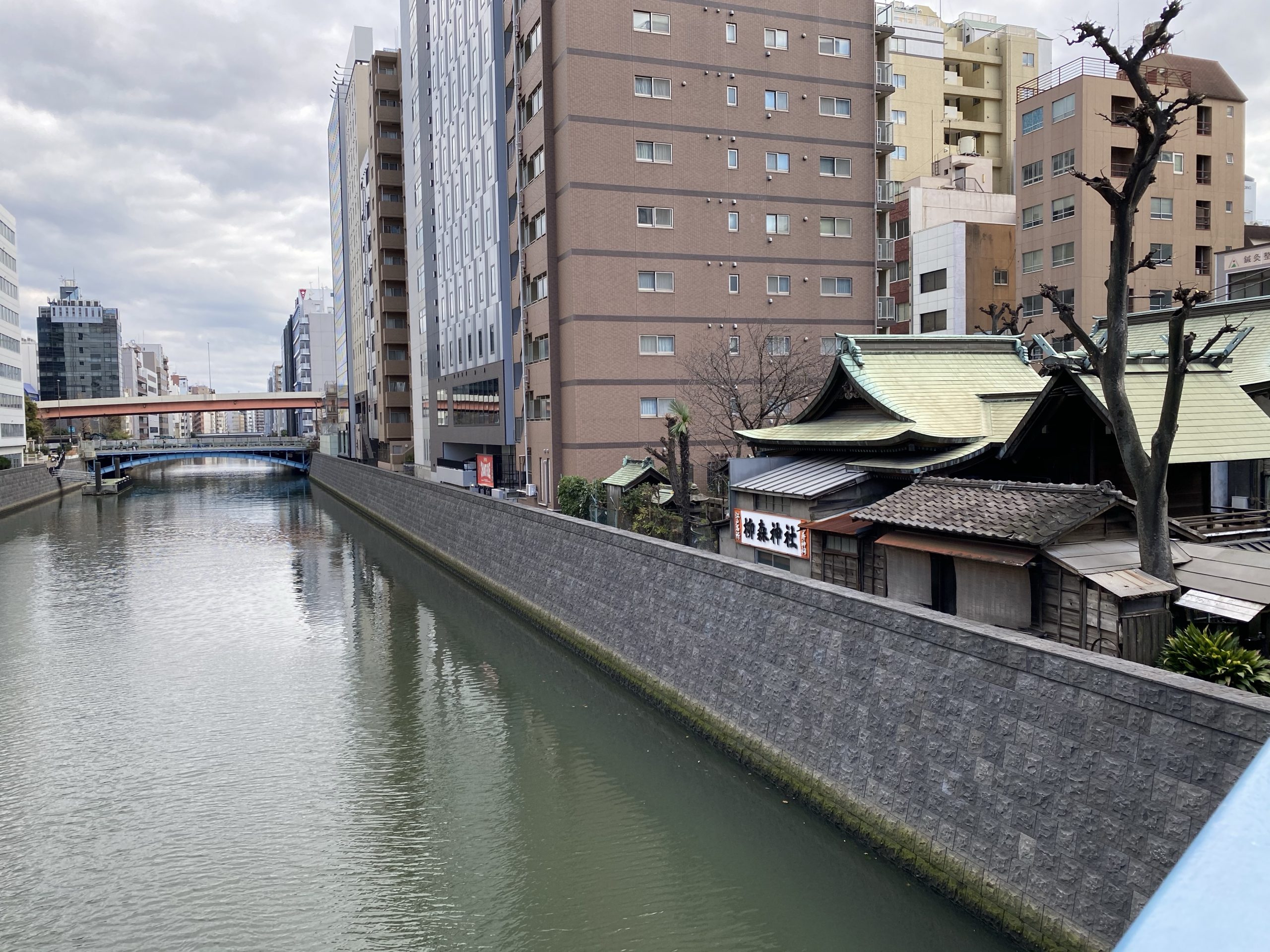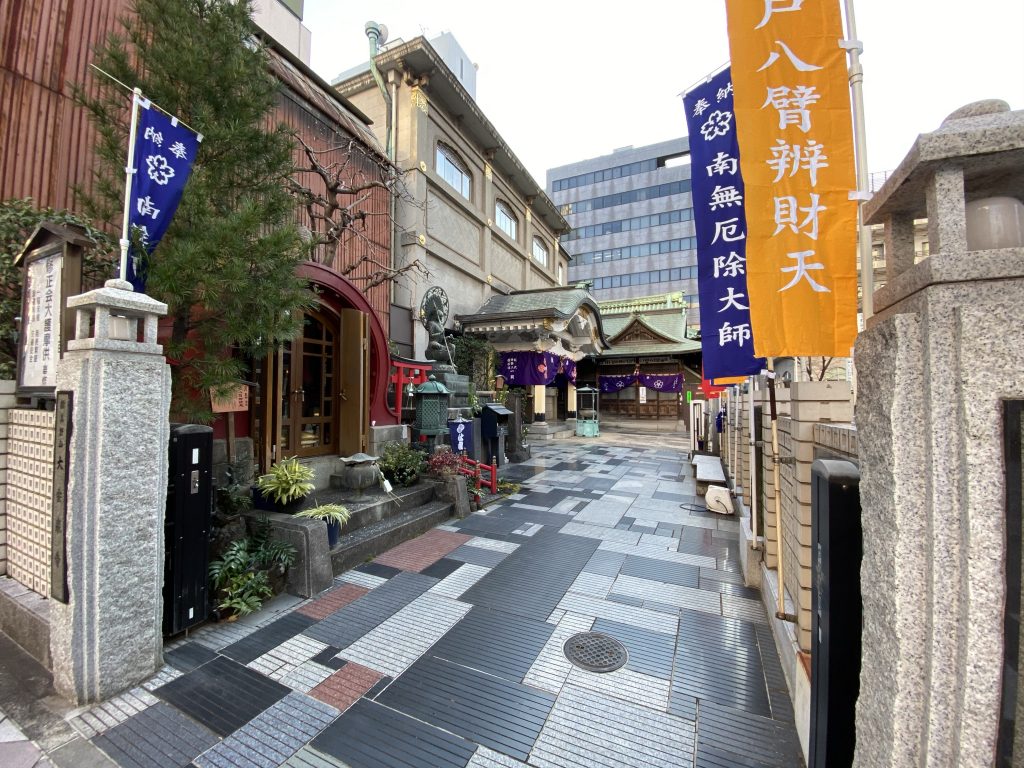 I did not realized that Japan also had lion dance as well. It is similar to the Chinese lion dance. The major differences is that the Japanese lion has 2 legs versus 4 legs in a Chinese lion.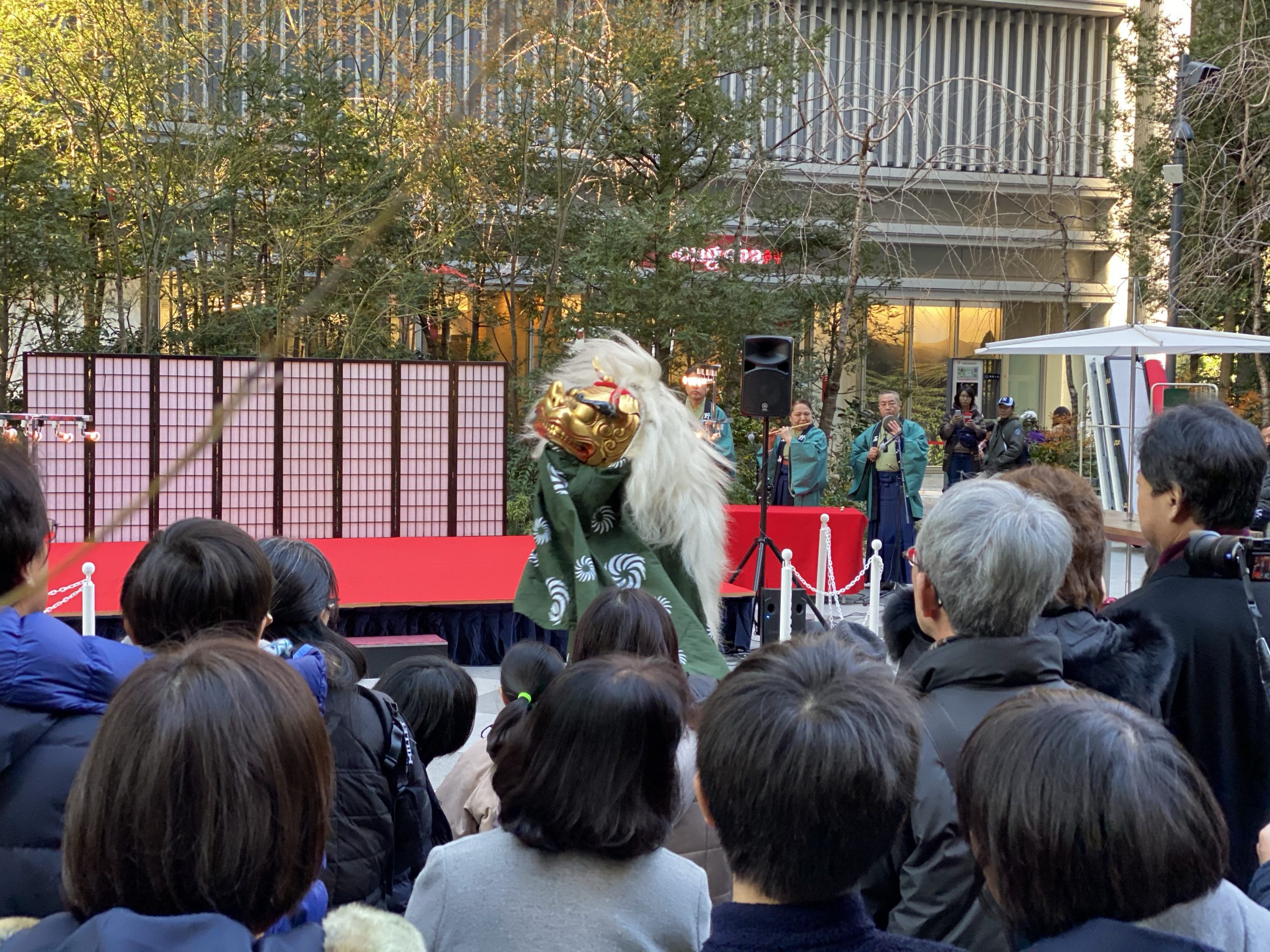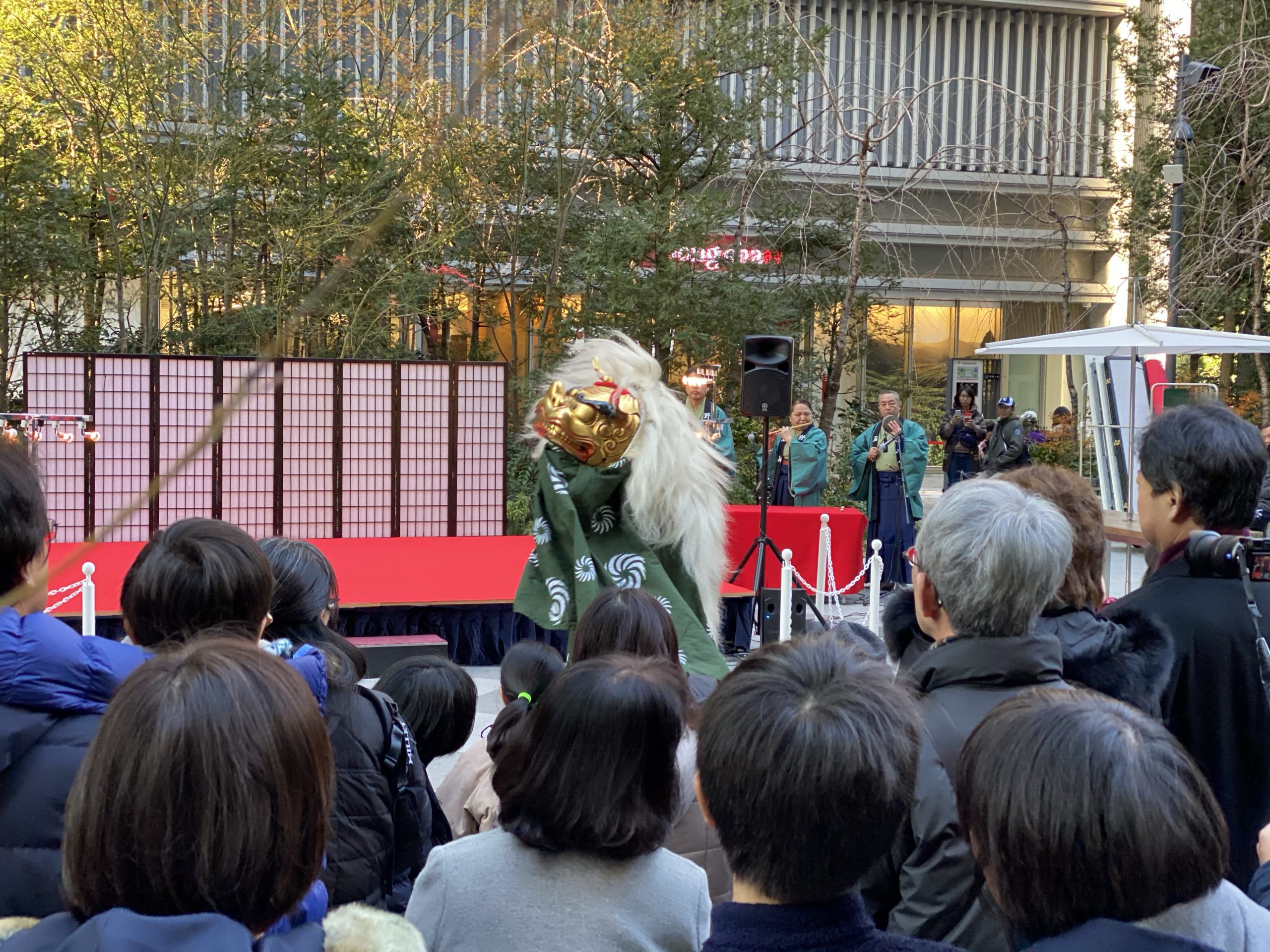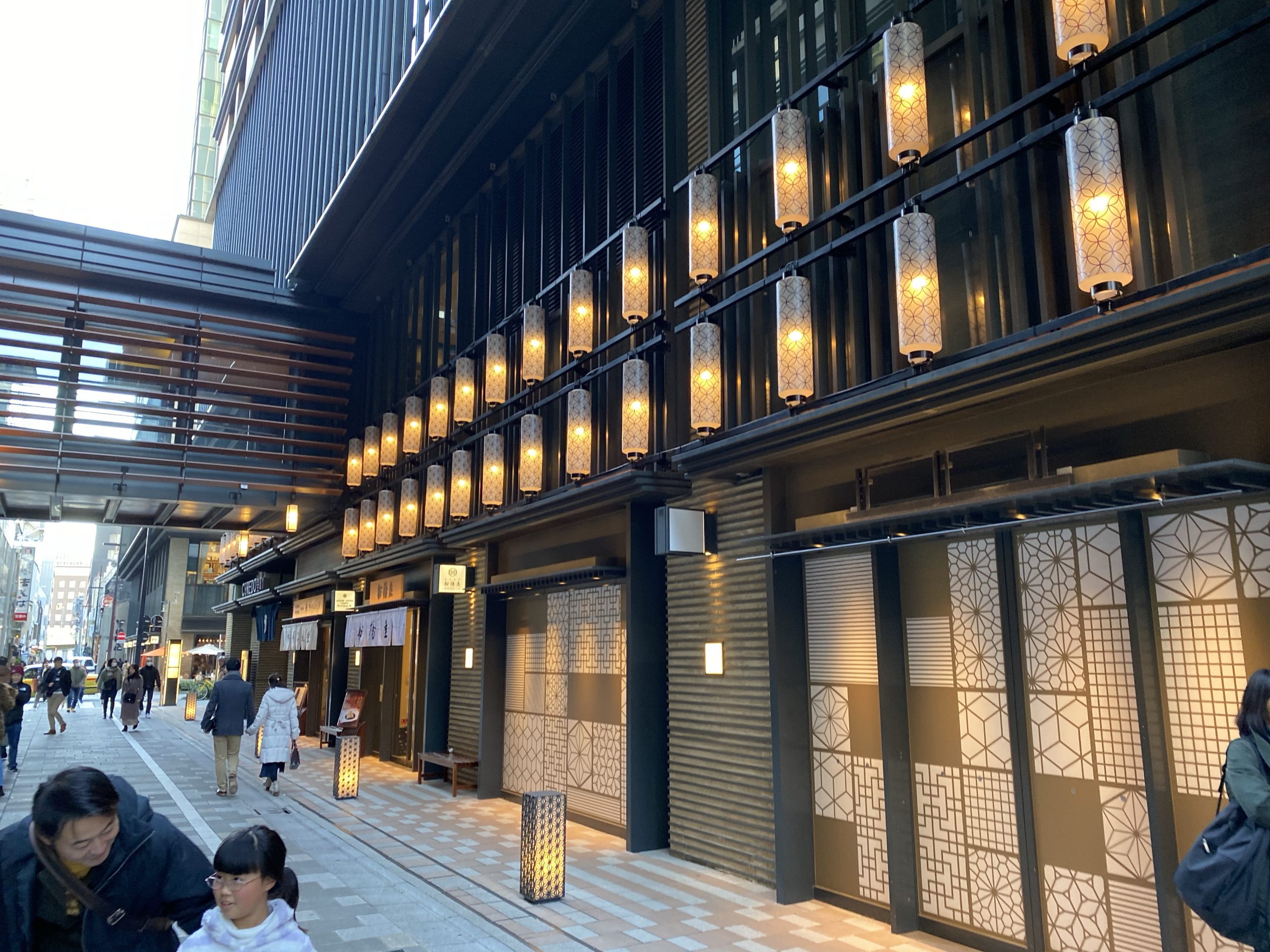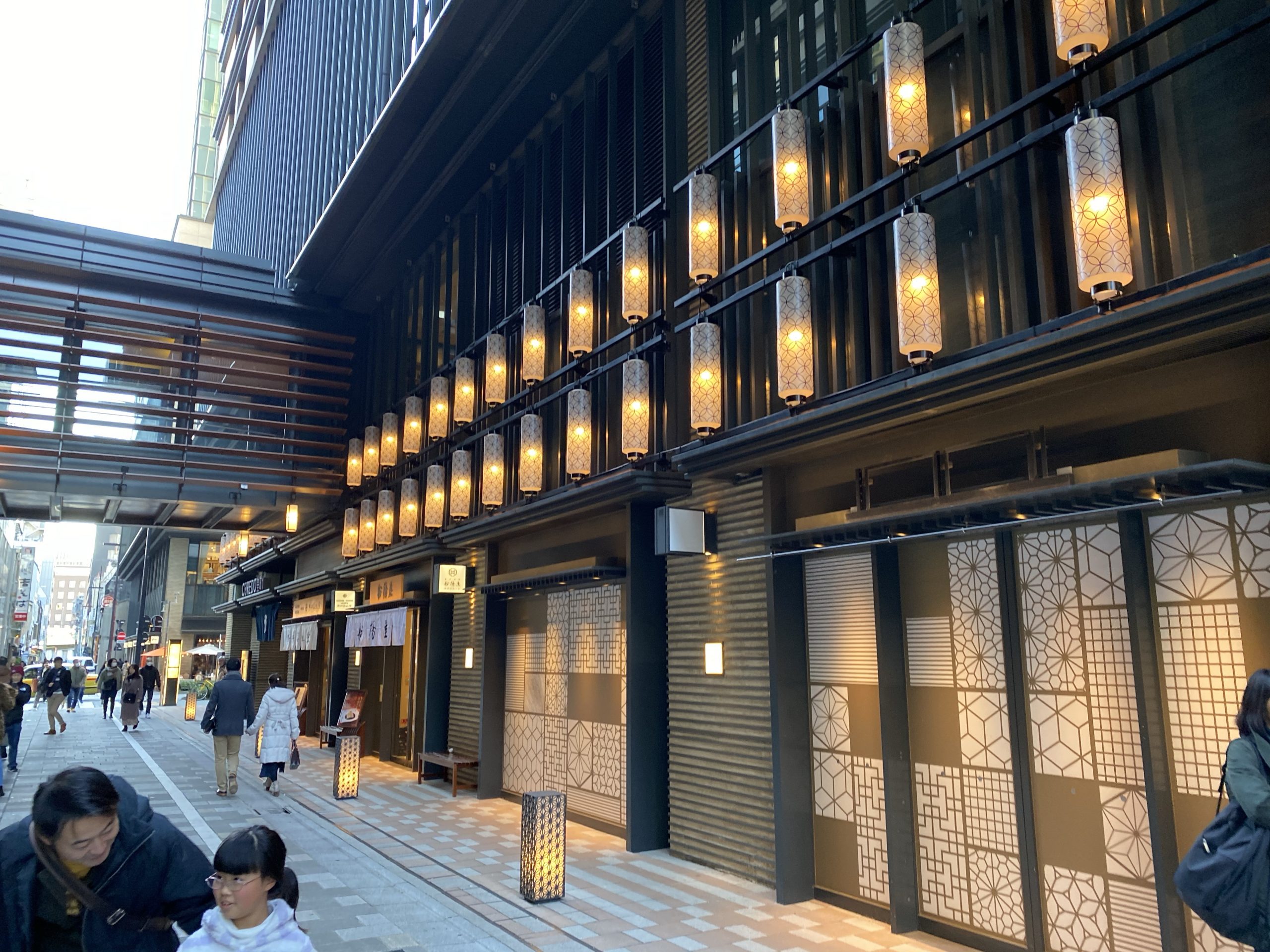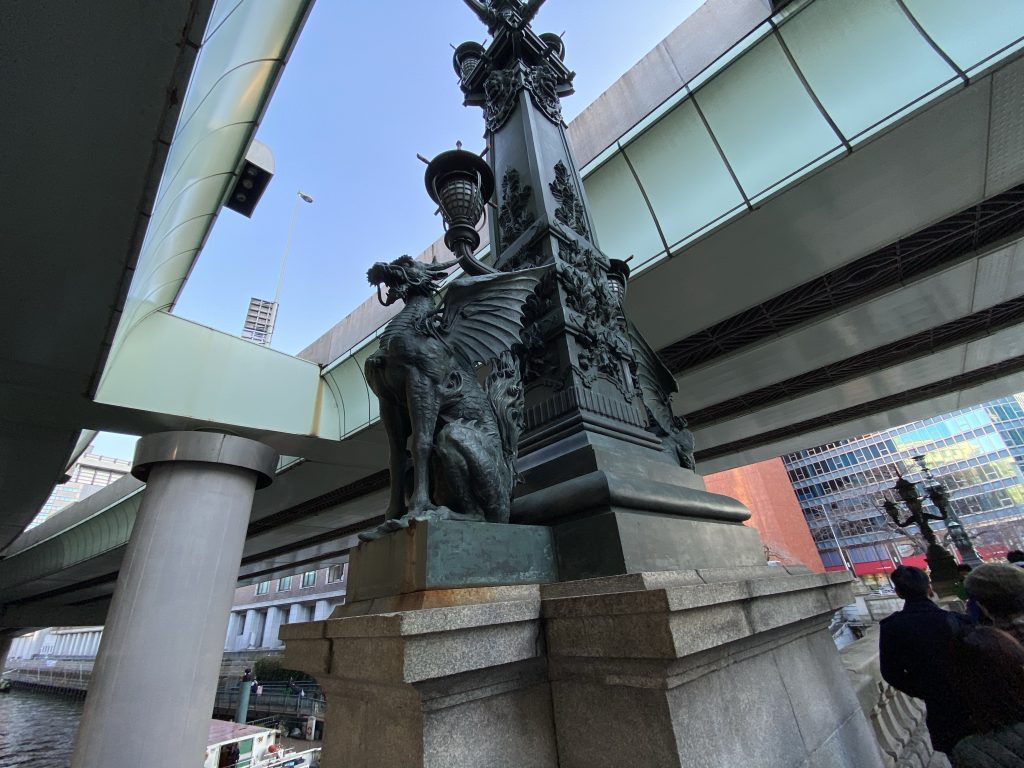 After a fantastic and beautiful walk to Nihonbashi, we finally arrived at Takashimaya. Takashimaya is a old fashion Japanese department store that Vicky loves. To me it is like Nordstrom, but much much better!!!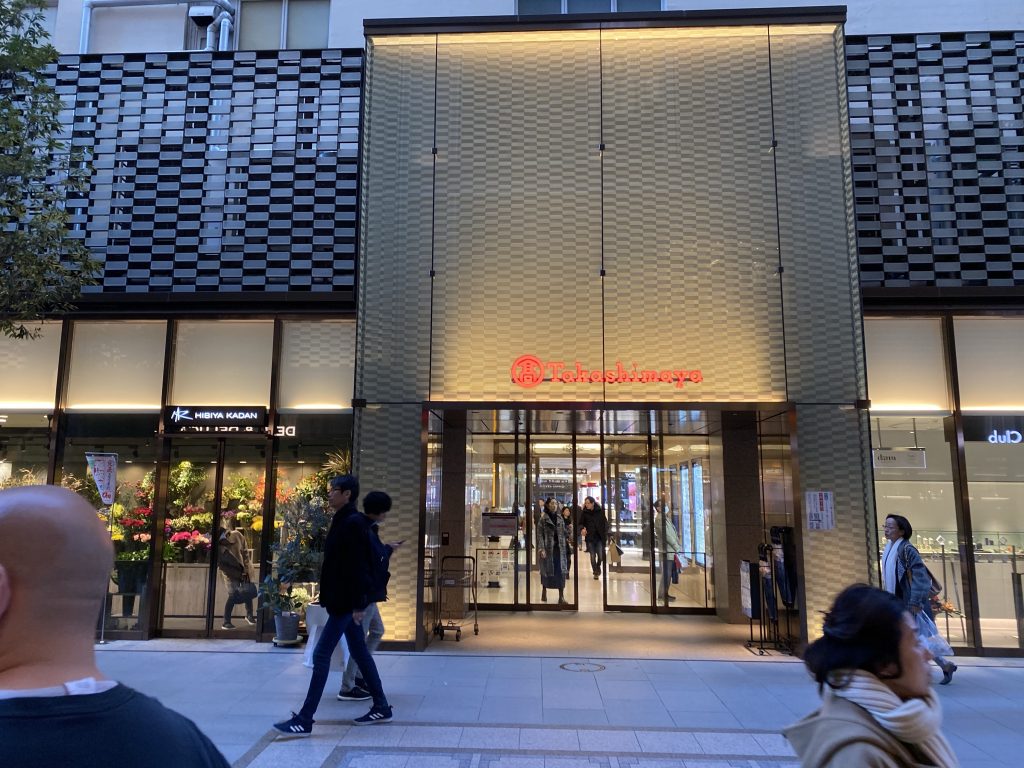 When we finally met up with Vicky, look who also joined us! It was our friend from last night. They also brought us some unique beef pastry (Kobe Beef Meat Pie). It was yummy!!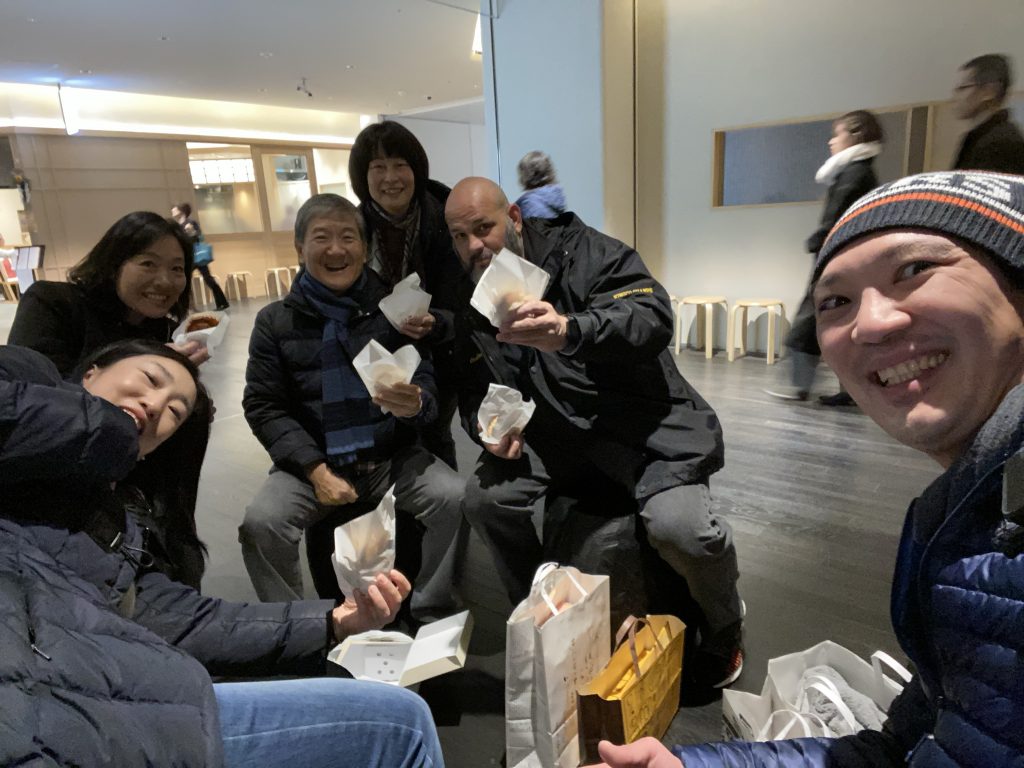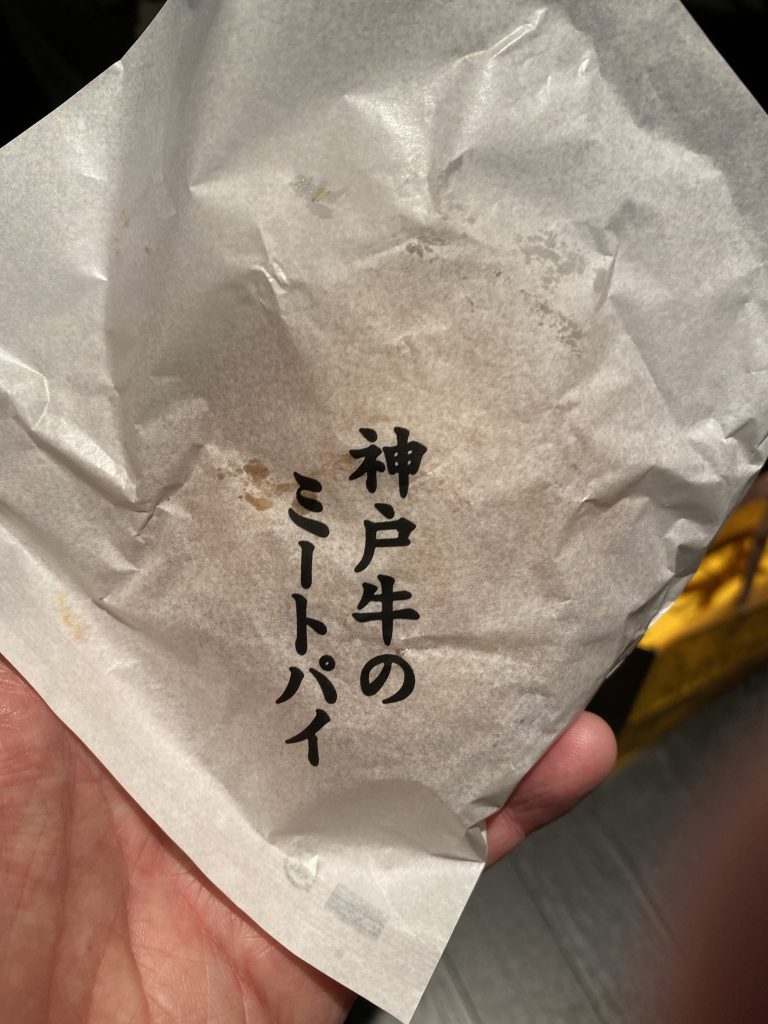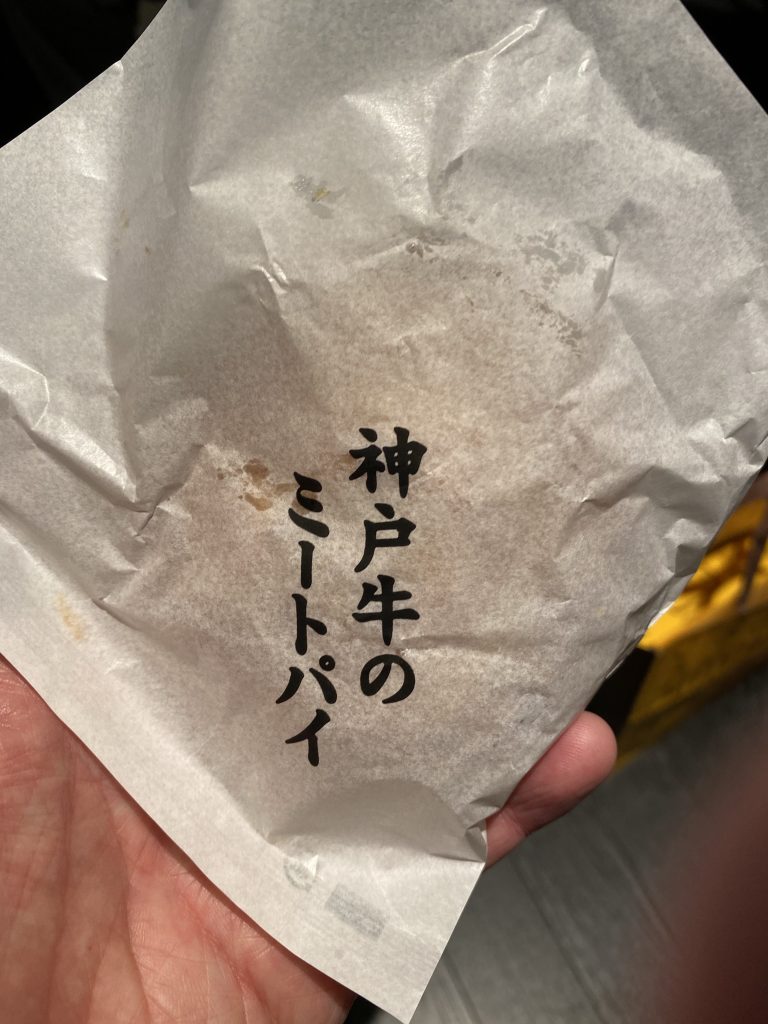 After the delicious meat pie, we went for some soba to celebrate the new year. It is a Japanese tradition to have noodles on New Years.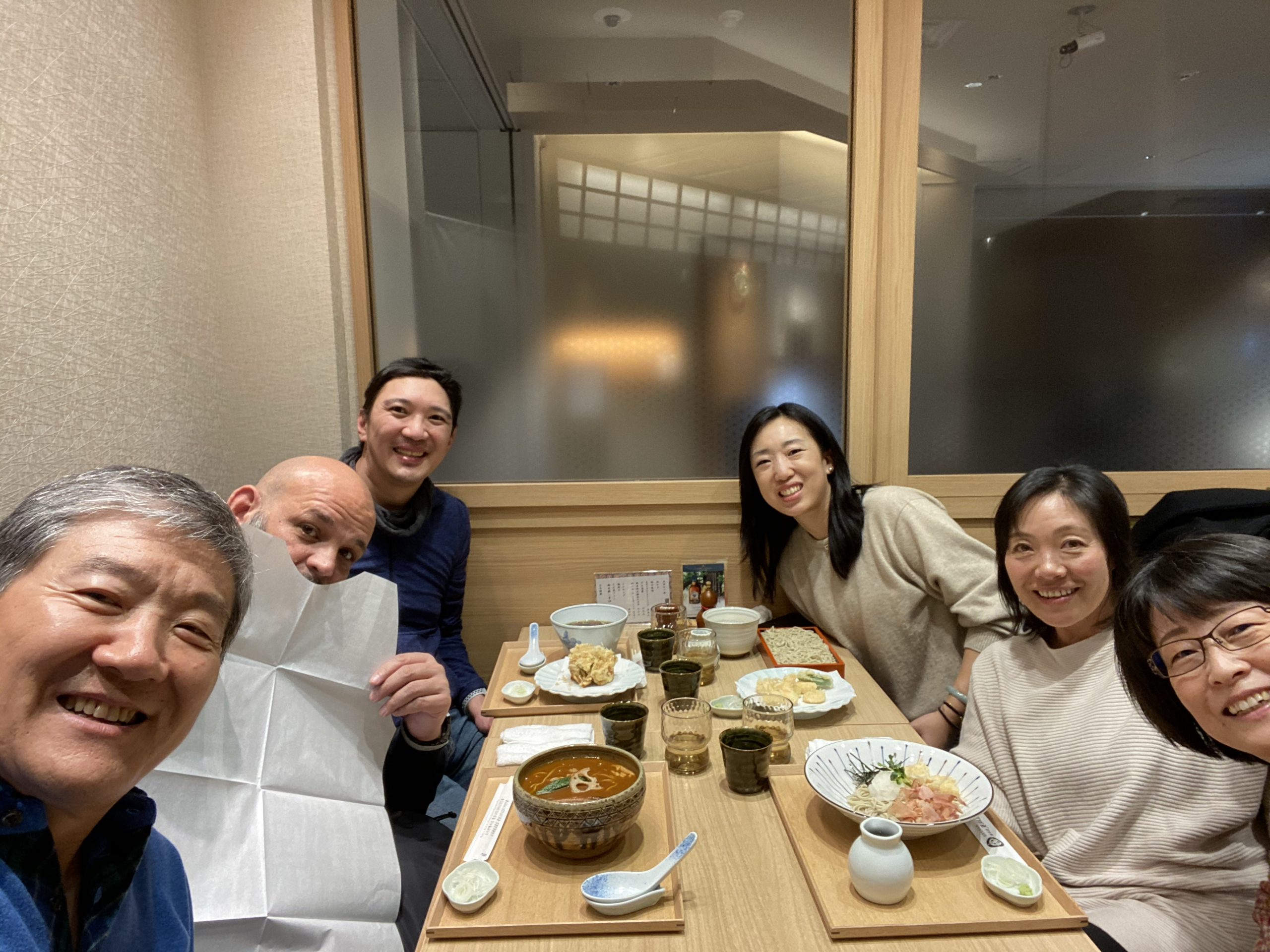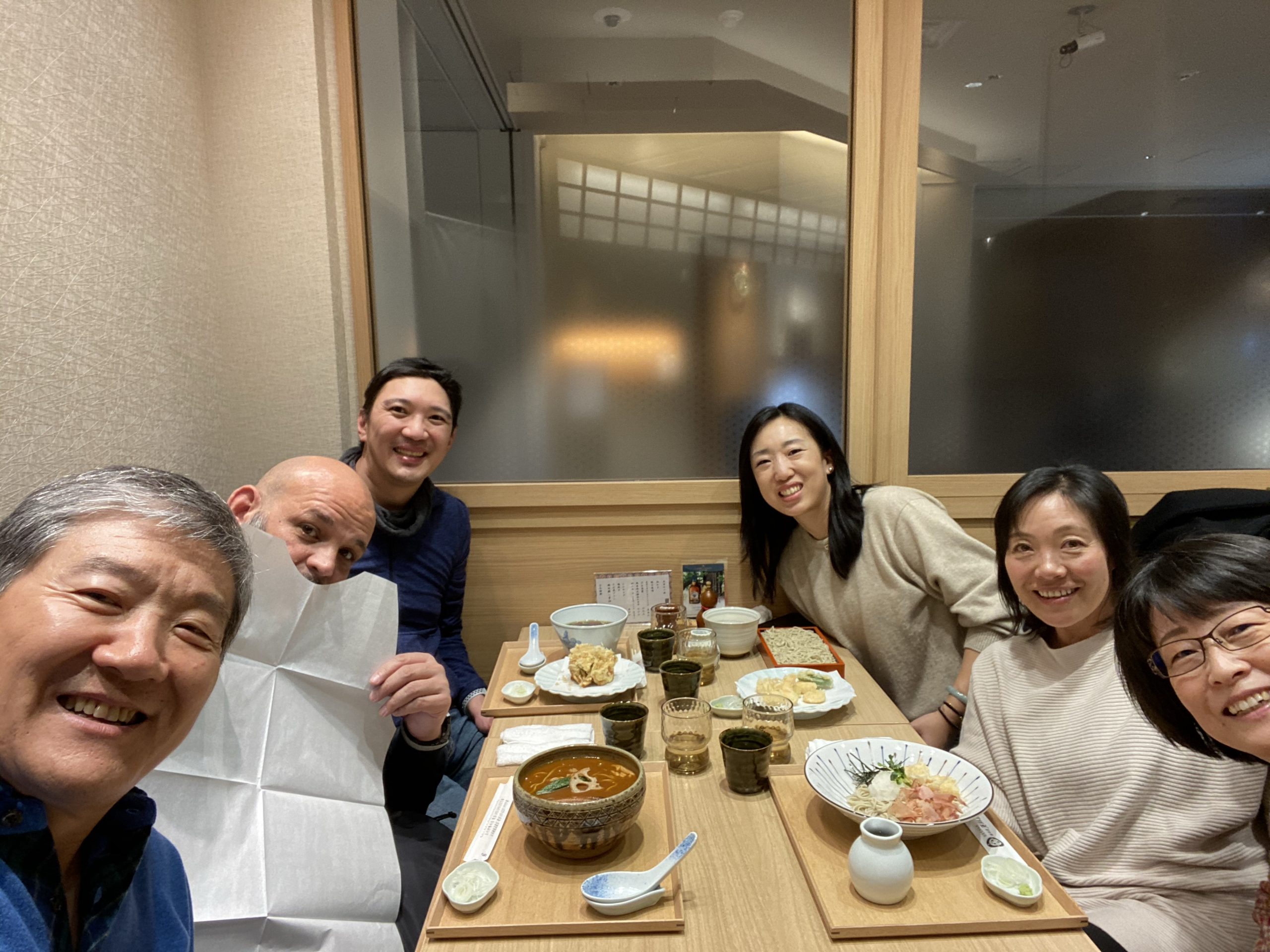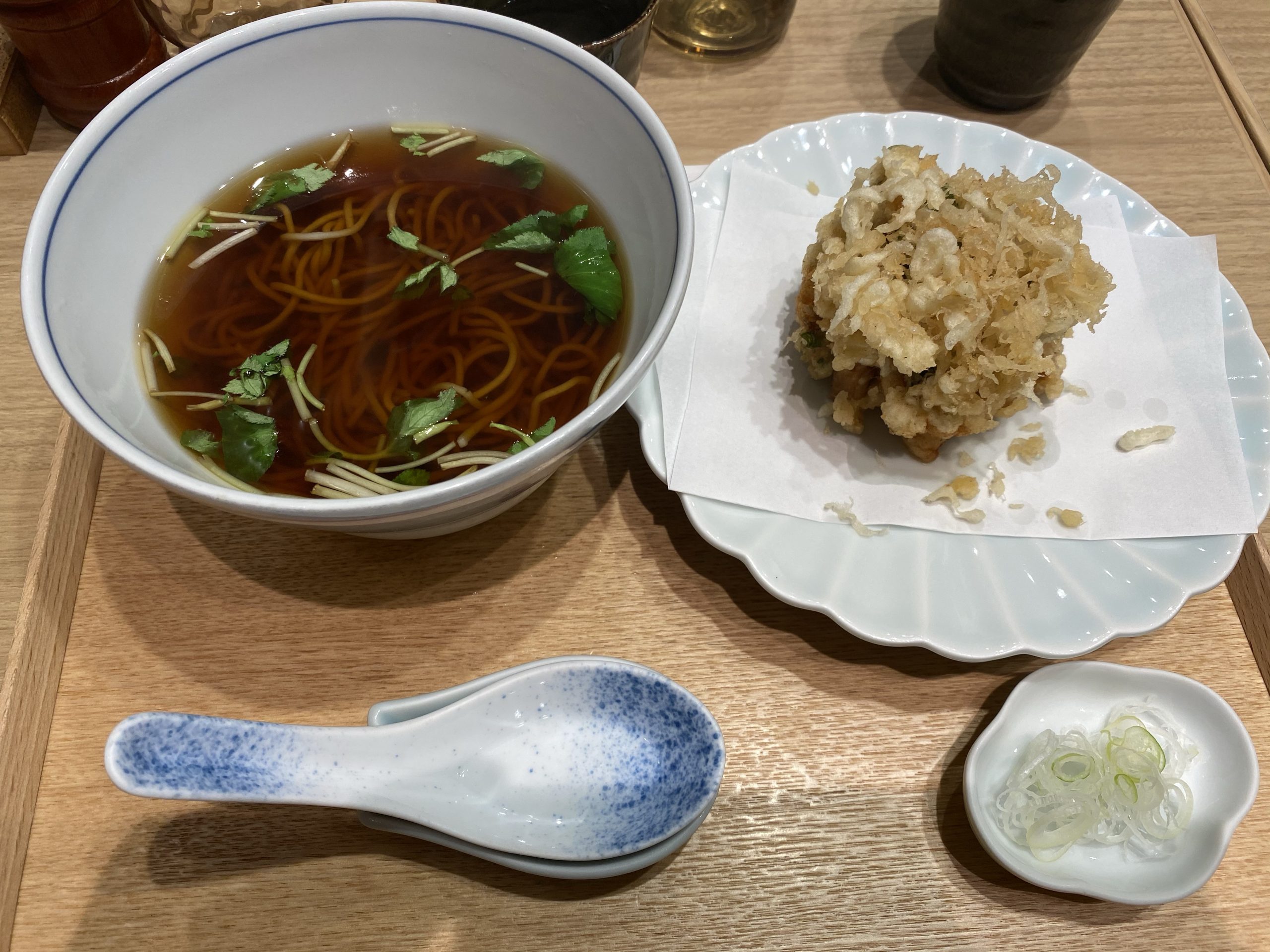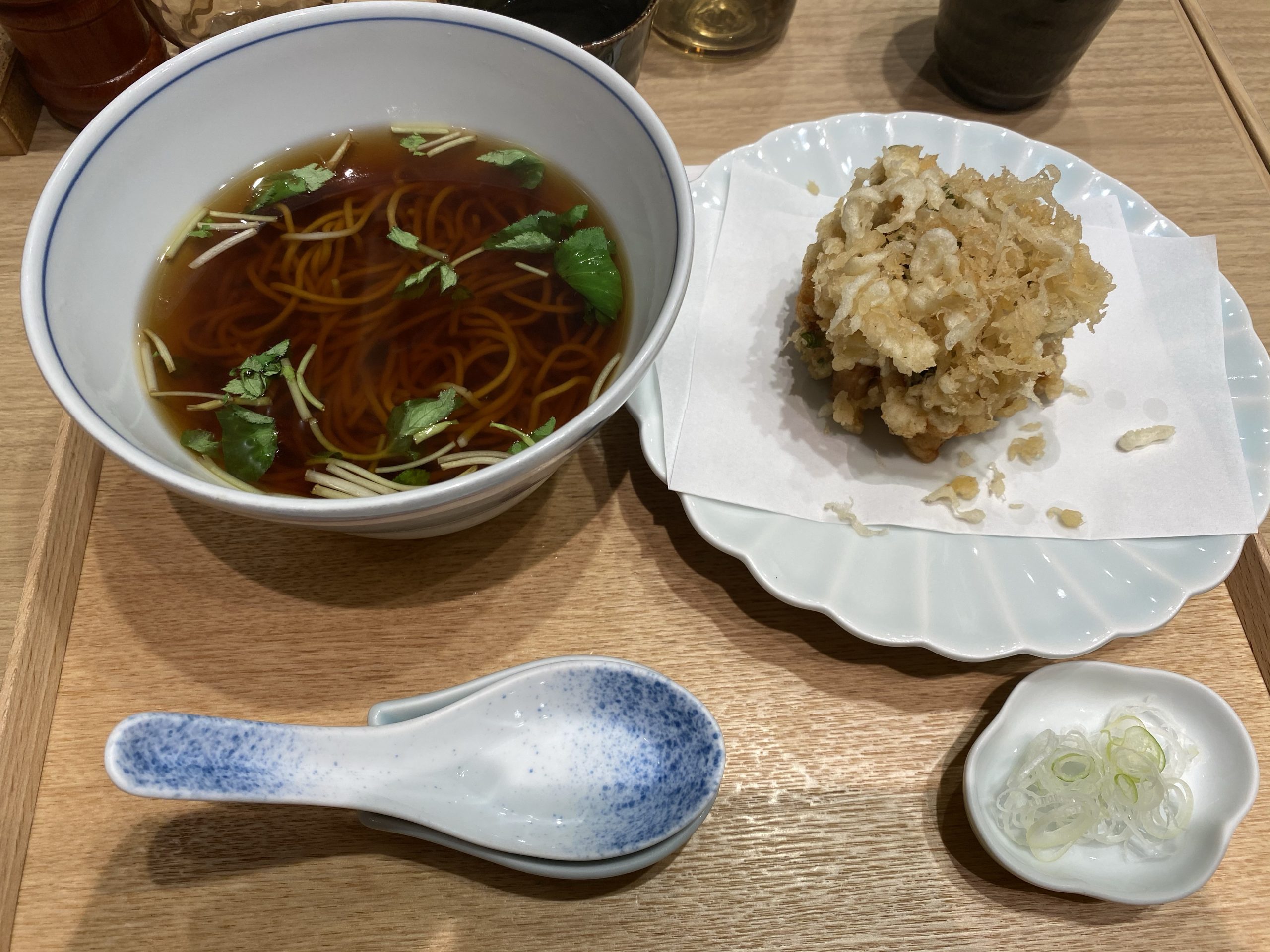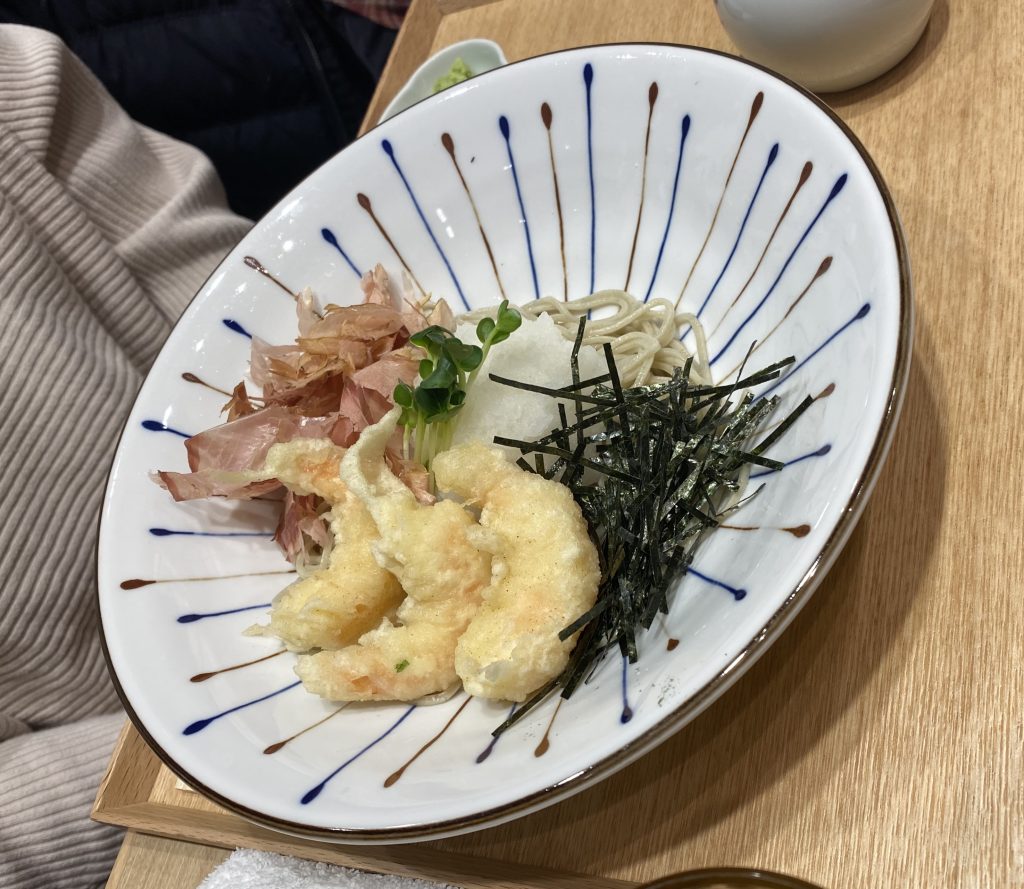 Before the end of the night, we had good walk back to the train station and headed back to the hotel.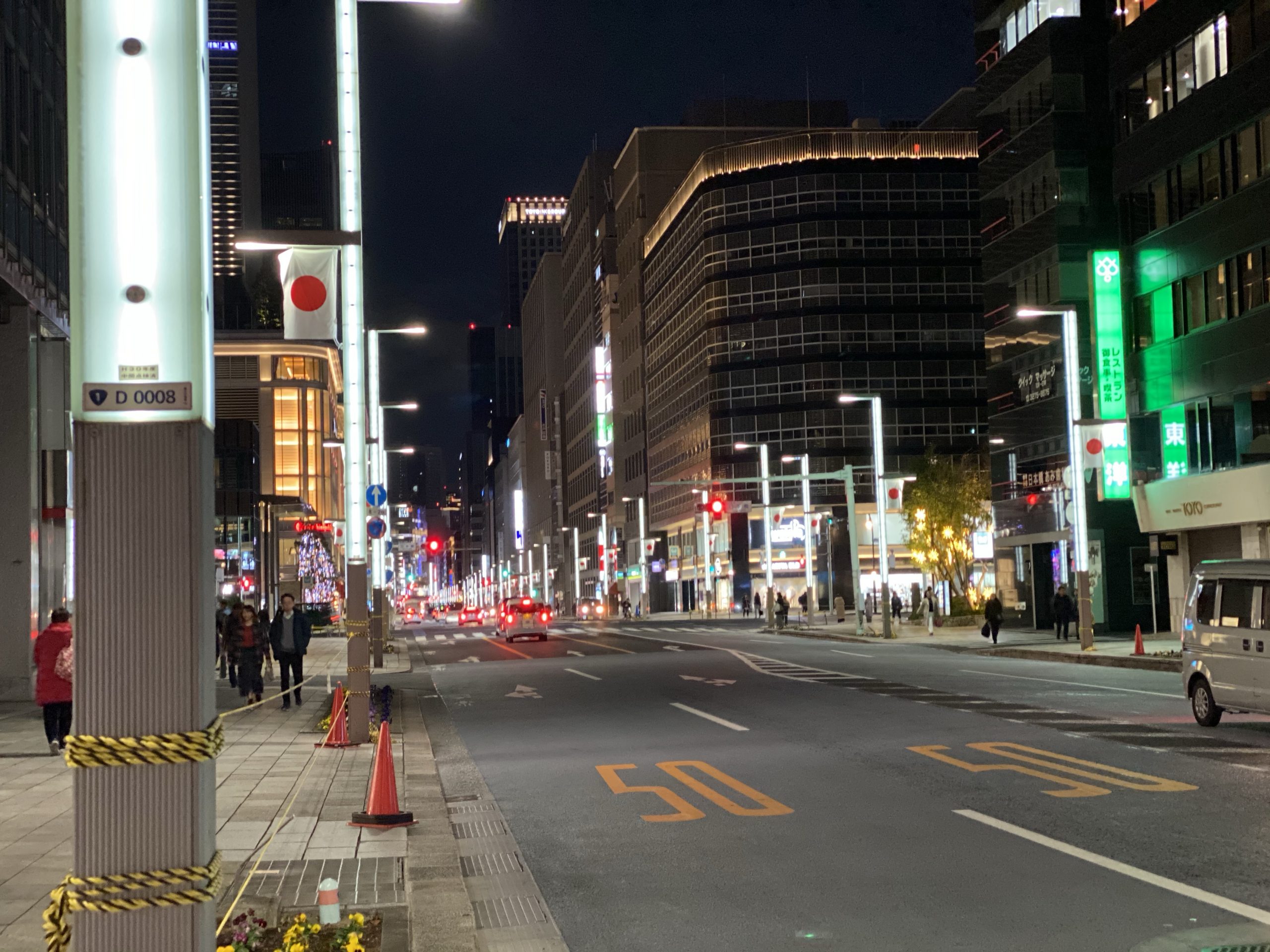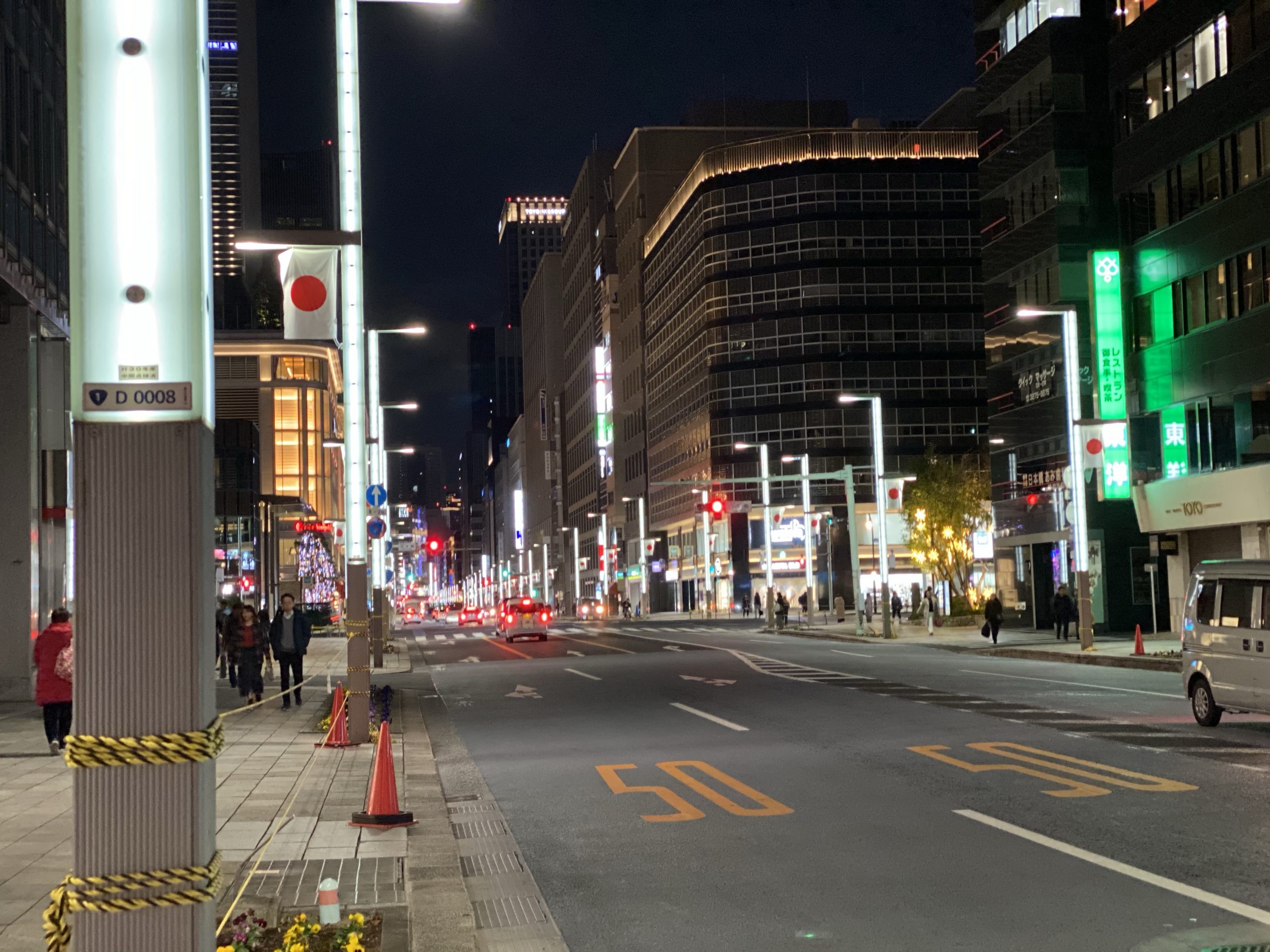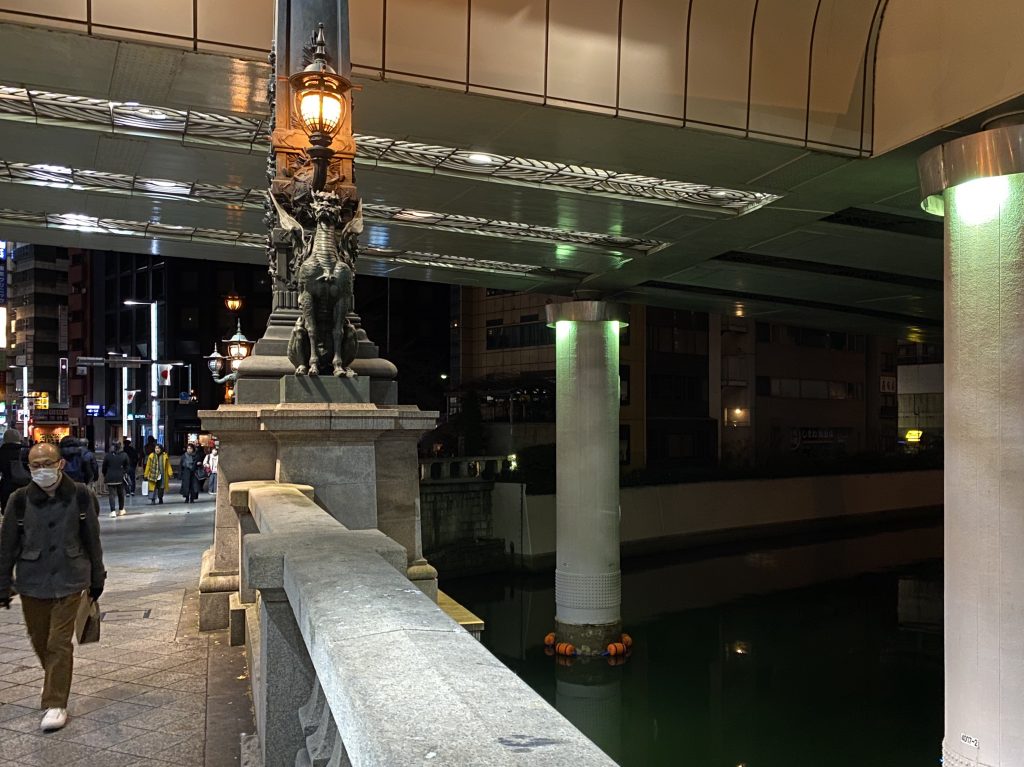 We ended our last night in Tokyo and the last night of our Asian trip tour at the Marriott lounge enjoying a view out at Tokyo at night.