MERRY CHRISTMAS 2009 from Paris with Love 😉
Well, today is Christmas day, I can not believe I just spend a long eventful day in Paris on Christmas day. So where to start, well , lets see this morning we realized that everything closed today so we had breakfast in hotel… holy crap 12 Euros for baguettes and OJ???… uh… baguettes!! ha ha ha.
So after breakfast today, we followed my original plan and went to Notre Dame Paris for a Christmas day Mass. The mass was awesome, it was all in French, however, mass is a mass they are all the same no matter what language they are in. One thing that did bother me was that tourist that were just going in and out in middle of the service, taking pictures. I just thought it was very rude and impolite. After the the mass we took some pictures around the church and walk our way toward the Arab center.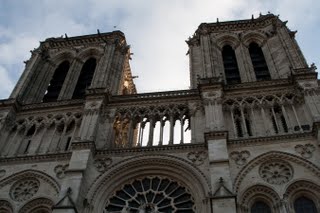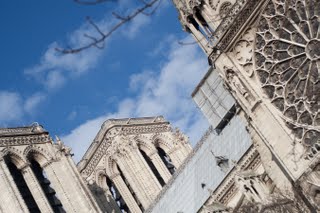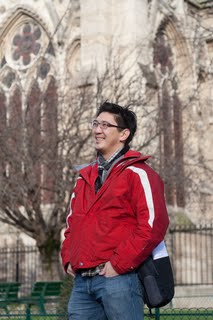 Monde de la Arabe was pretty cool. They had a very interesting window shade design to let in light. The most awesome thing is that they have one of the best views of the Notre Dame.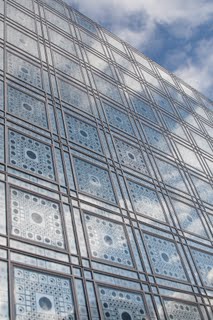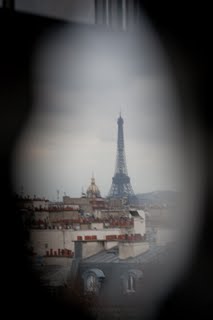 Great view of a Notre Dame from the Arab Center.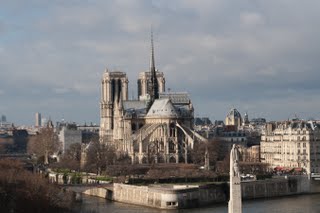 After the visit there, tried to find some ice cream, however, they were closed so we took the metro toward the tower to meet our friends.
We were in line for an hour or so and then we walked up to the second level of the Eiffel Tower. The 2nd level doesn't sound too bad huh? Well, except in France, 2nd level equals 3rd level, because they start with level zero. What? starts counting with zero? What is this a computer science class? ha ha ha … but all jokes aside, the walk was not too bad, and I get alot of chances to take pictures for my side project… "stairs!!".
After a cold evening on the tower, we took the metro to China Town for some French Chinese Dinner. Xavier said there was a very good Pho place, however, when we got to China Town and walked half a mile, the place was not there any more … ha ha ha … that's ok. We walked back and found a chinese place that had everything. The place felt alot like few restaurant in Seattle's ID, with one exception, everyone in the restaurant spoke French. In the end, after dinner, I was just excited to get back in my hotel and get some sleep and get ready for another exciting day in Paris tomorrow.
Oh status update… still no news on my luggage…