Today is Christmas Eve, We had to get up super early to check out of our hotel in Tours and then catch our train to Paris. We still don't have our luggage so traveling is simple and light. Just my backpack and what I am wearing since I arrived in Europe.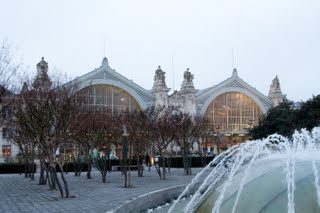 Our return trip, we did not book TGV, instead it was just a regular train, however, it was not too bad at all. The train ride was around 2 hours from Tours to Paris. It was interesting to see the number of people traveling by train in France. Oh and did I mention that I love riding in trains!!! Because we are trying to get to Paris a bit earlier to have lunch with our friends arriving from Seattle, we decided to jump on an earlier train to Paris. We got to Paris around 11:50 am. From there, we jumped on a metro train to Opera station in Paris and checked in to our hotel. Our hotel location is just simply awesome!!! it is pretty much walking distance to every major location in Paris and it is only seconds away from 2 or 3 different metro rail stations. Only one thing about this hotel that kind of bothered me. It is the size of things. The stair way was tiny, and the elevator was even smaller. The elevator can barely fit two adults. It is pretty scary. The actual hotel room was ok, but the bathroom was just small. Everything almost overlapped each other. The only time I experienced this size of a hotel room in the States was in Maui's Best Western near Kihei.
After checking into the new Paris hotel, it is time to find food.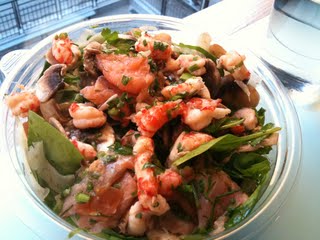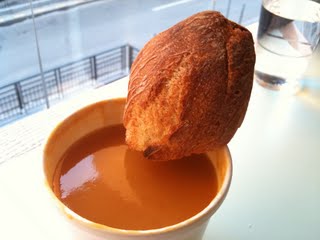 As we were walking back from lunch and were lost trying to find the Opera, we ran into our buddies Xavier, Huey, Peter, and Will on the street of Paris. Amazing!!! it was great to see them and we showed them back to the hotel and checked in.
Xavier gave aus a quick walk around of Paris before we got some RER tickets and headed over to Xavier's home for Christmas eve dinner.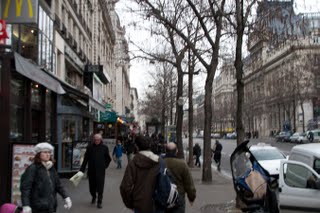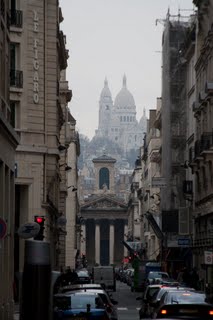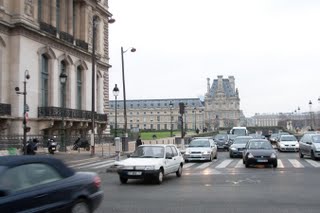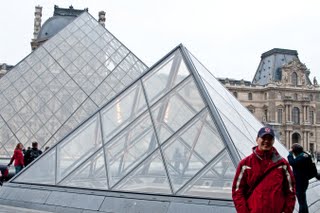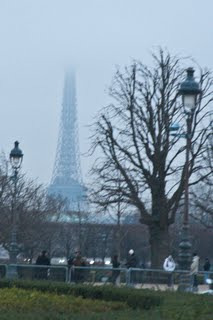 Xavier's family was just super nice. We had so many awesome pate, foie gras, and oysters. Oh and that was just the appetizer. We then had a wonderful hotpot dinner afterward. We were so full and tired by the end of the night that there was no way I was able to fulfill my original plan of going to a midnight mass at the Notre Dame de Paris.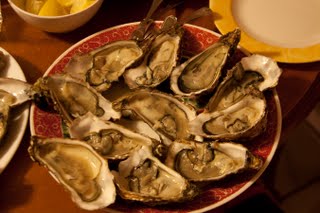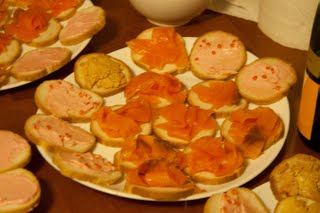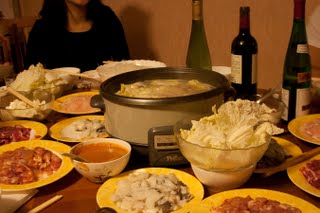 On the way back home, we stopped by the Lafayette Gallery, which was one the way from the metro station to our hotel, to take few pictures of their window display.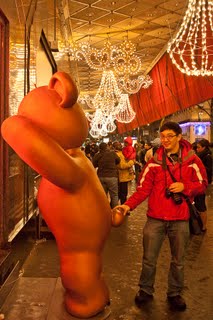 So tomorrow morning Christmas day mass at Notre Dame!!!!