Today is day one of Seattle's lockdown… I mean "shelter in place". So I decided to make some Taiwanese Braised Pork Belly rice with my instant pot. I've tried this few years ago from this youtube channel called Angel Wong's Kitchen. It was pretty great!
So I decided to try my own version of this and make a video of it. For sure, I am not as good looking as Angel or the video as refined, but it's real and shot in one take. So check it out.
It took longer than 30 minutes with prep, but the result turned out pretty good. So the following is my modified recipe for InstantPot:
Total Time:
1 hr. Prep Time = 30 min.
Cook Time = 30 min
Ingredients:
2 lb. boneless pork belly
2 Tbsp. minced garlic
2 Tbsp. rock sugar
1/2 cup light soy sauce
2 Tbsp. rice wine
3 Tbsp. dried shallot
1 tsp. five-spice powder
1 tsp. white pepper
1 tsp. salt
3 cups water (or more to cover the meat)

eggs (optional)​
dry/ frozen extra firm tofu (optional)
4 Easy Steps Directions:
Cut pork belly to smaller pieces
Brown the cut pork belly with saute function on the instant pot until pork is lightly brown
Add all above ingredients to instant pot and set to High and 30 minutes
Eat and enjoy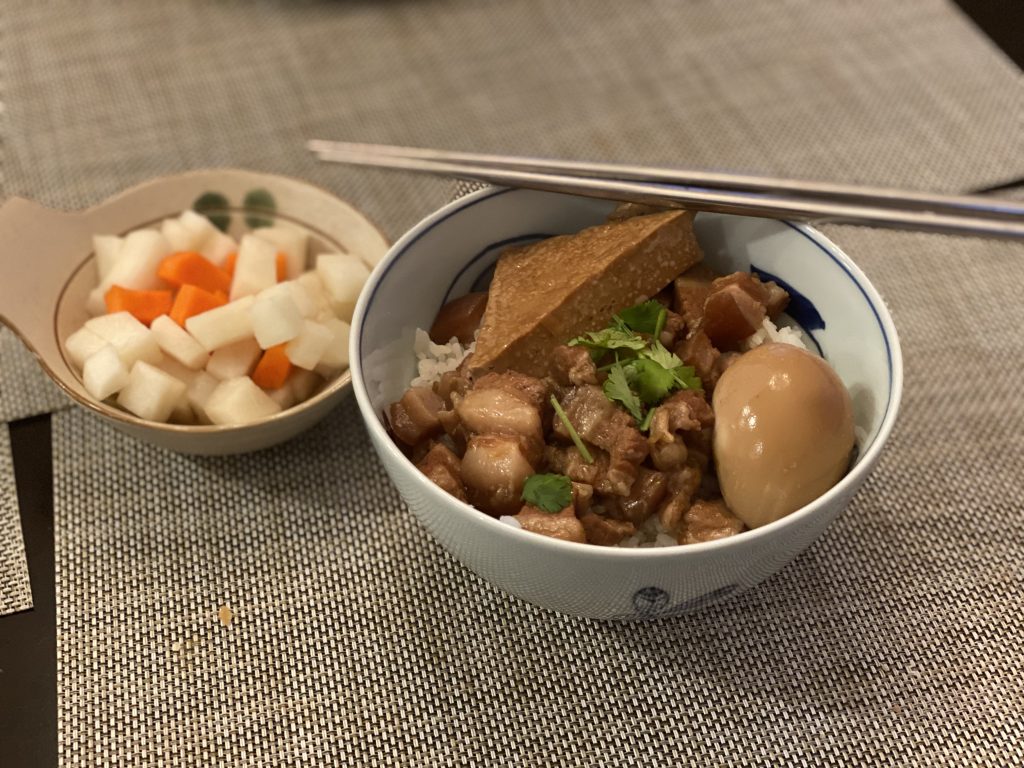 Let me know if you have any questions or suggestions. Happy to help.