First of all Happy New Years Eve Everyone.  Well, today is the last day of 2009 and it is also our last day in Paris, France.  It was kind of a low key day today, but it is still alot of fun and excitement.
The day started looking for the "Big Head". It is located in front of the St. Eustache.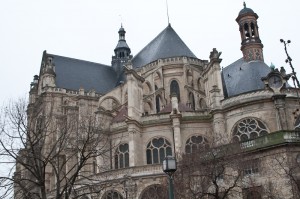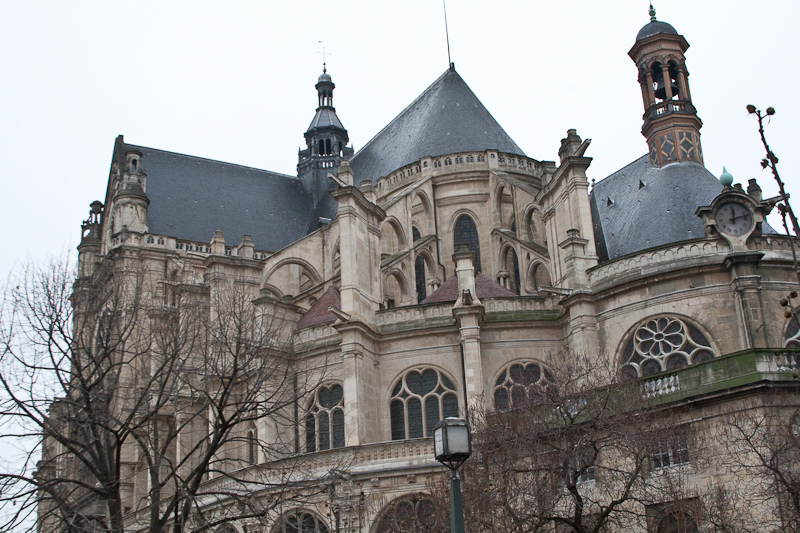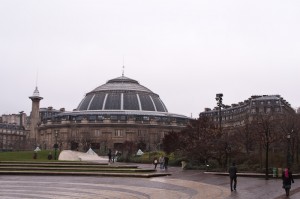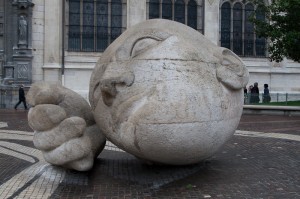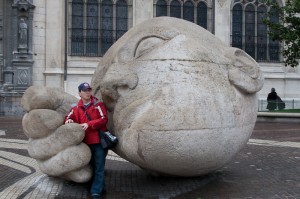 After that we really did not have any plans for today so we just wondering to different sites in Paris.  All in all, just hanging around Paris.  It very relaxing and fun.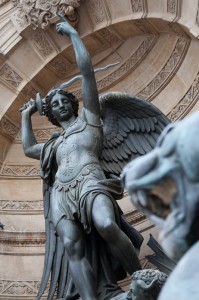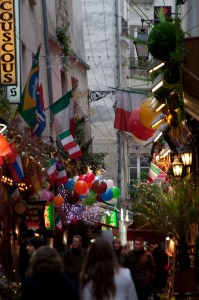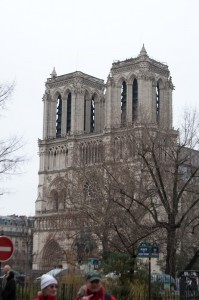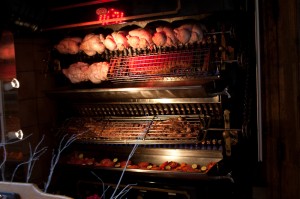 In the evening, Vicky and I went to do some New Years eve shopping.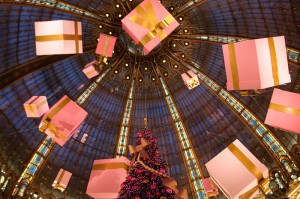 Around dinner time, we started to look for a place for dinner, however, most places are either reserved or they are closed on New Years Eve. We did come across a place that we saw an ad for few days ago, however it was also closed for a new years eve party.  We ended up finding a small African restaurant.  They over charged us because it was a New Years eve dinner and the food was not very good.  But it was still an experience.
After dinner, we took the free RER to the airport.  We decided to get an Ibis hotel (small cheap hotel, same chain that we stayed in Amsterdam at the beginning of this trip), since we will be leaving early tomorrow morning back to Seattle.  What's interesting is that on new years eve all public transits in Paris are free.  This includes the RER and Metro.
When we finally got to the airport, I did not realized that there are multiple Ibis hotels in the area.  We ended up taking the wrong shuttle bus and had to do it all over again.  But around 11:30 pm we finally checked in our little tiny hotel room.  What an adventure day!!!!
Early flight tomorrow morning and back to Seattle. Happy New Year!!!