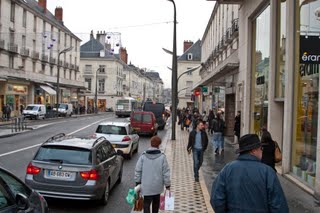 around town during the day….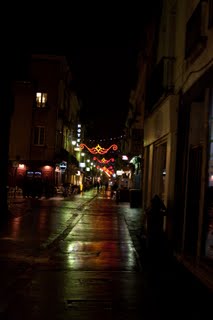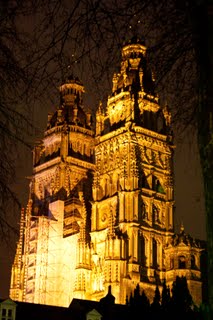 during the night…
Today is my first day in Tours. It is amazing to finally be in a place full of people which I do not speak their language. Travel around is so different, but so amazing. So after a full day of traveling around, I think we've walked around the town around 3-4 times… 🙂 but it was pretty good. So today besides the site seeing and lots of pictures, we've accomplished few very key things that I am very proud of 🙂
1) A new Orange SIM card. This was one of the first item that i've purchased in France. Yes my Iphone is still broken, but Vicky's is not… so we purchased a new sim card and now we have a French number but… internet and data plan is still not working.
2) Since my bags were still lost, I had to get a new power adapter. Yep… visiting the French hardware store was interesting 🙂
3) Buying French fruits.. what I have noticed is that French fruits so far are not as good quality and sweet as american fruits. They are a little be less healthy looking fruits. Definitely not as good as the fruits from Taiwan. BTW I love the fresh markets in France… so many food… so many different type of stuff… I even saw them cutting up a rabbit… ummm… looks delicious. 🙂
4) Buying tickets for Chateau viewing tomorrow. Yep got two rail tickets to Amboise and Chateau Chenonceau. How exciting!!! More to come tomorrow.
5) Ordered food in a French restaurant. So after a full day of walking around town we found this little French restaurant, it was amazing. Wonderful food. Oh and their escargot was great!!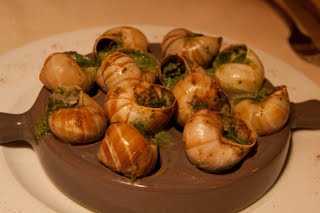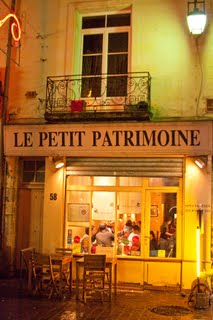 Some status updates.
1) Bags are still lost… KLM have no updates and I've called AmEx for help… we will see what they can do for me.
2) My iphone is finally back to life.. but unfortunately I had to reload everything.
3) no time to really work on the photos … maybe in a few days.
Once again… it is late and got an early start tomorrow… 🙂