Yes this morning I did feel better but I had a commitment with the Seattle Auburn Club on a snow day trip so … on a beautiful Saturday I am out on the slops. It was an amazing day, it was also my first trip really gone out into the back country. It sucked. I hiked for over 30 minutes in knee deep snow and then I was tripping left and right coming down on the bad snow. But the view was amazing.
All in all it was a great day and my lungs really cleared up.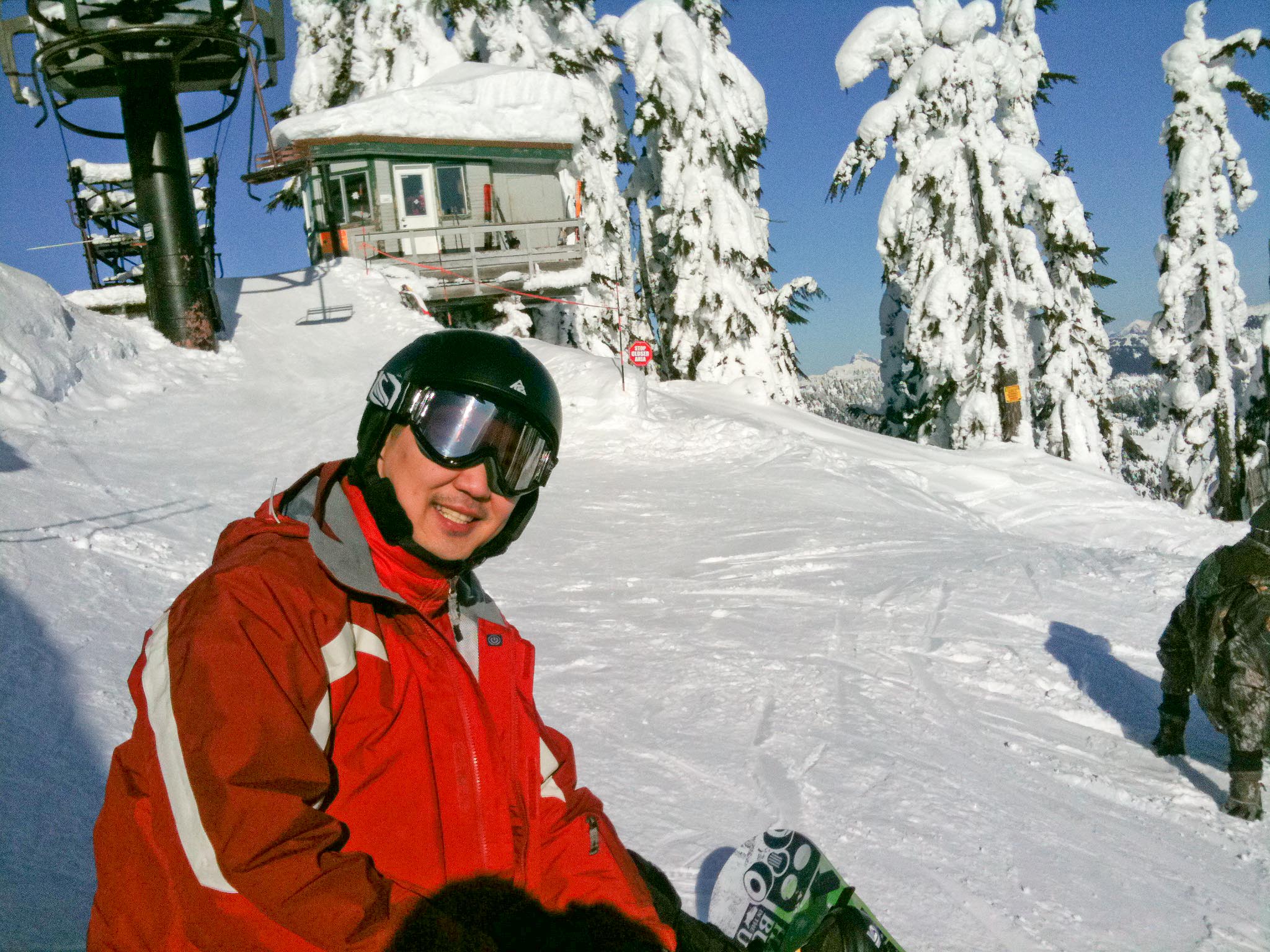 On 7th Heaven on a blue bird day!!