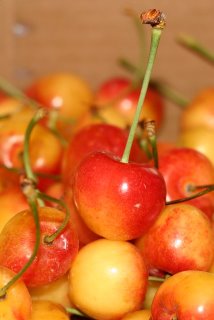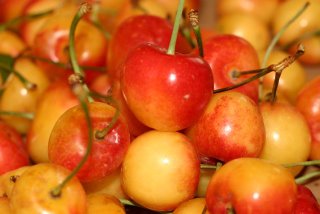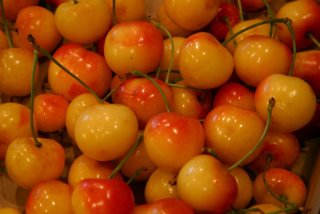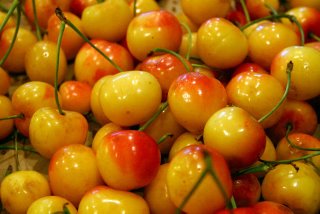 Awwww… I ate too much Rainier Cherries…Well.. after working at the dams today, we drove by a farm near Royal City and oh my gosh they had the freshest and bestest Rainier Cherries Ever!!!!
Anyway, I bought 10 pounds of Rainier Cherries. Oh my… I gave it to all my friends and share it with everyone and I still have cherries left over. It is just soo good. The best part is the cherries that usually cost between 4-6 dollars a pound only cost me 1.25 a pound at the farm.
I just love it… I love these cherries!!!
umm umm good….
So want some cherries??