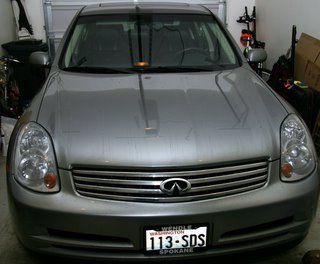 What is 280 hp, diamond graphite, black leather, with GPS nav system, Sat. Radio and AWD?
My new 2004 Infinite G35 of course!!! 😛
I know the car is pretty dirty .. I just bought it and drove it home from Spokane.. but I just had to take a picture of it and show it off. When the weather is better… I will get my car washed and take some better pictures!!!