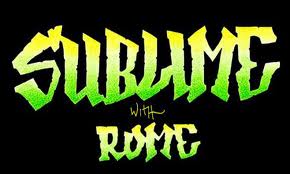 Back in 1996, I was in Auburn, in college.  Ska was big and I loved it.  One of my favorite group was Sublime.  I remember saving my money to get the Sublime CD (compact disk for those that don't know what it is 🙂 ).  After Bradley died, I thought that's it… such  great group and no more. To my surprise, I found out through Marymoor concerts.  That Sublime is back from the dead, they are called Sublime with Rome.  So it seems that they found this amazing guy that has some great talent.  Check out the video below.
or listen to them on Spotify.
https://play.spotify.com/artist/3XXrhkZKSGd3CUJQFnx5tQ
Well… I know I am like 2 years late, but it made my day 🙂  Enjoy and if you have time tickets are still available to see them at Marymoor.